I Scored at the Thrift Store – Off With Her Head!
Off with her head!
Today, I am officially granting myself the title of  …
Kelly, Queen of Hearts.
The power went right to my diamond encrusted crowned head after finding this fabulous old croquet set.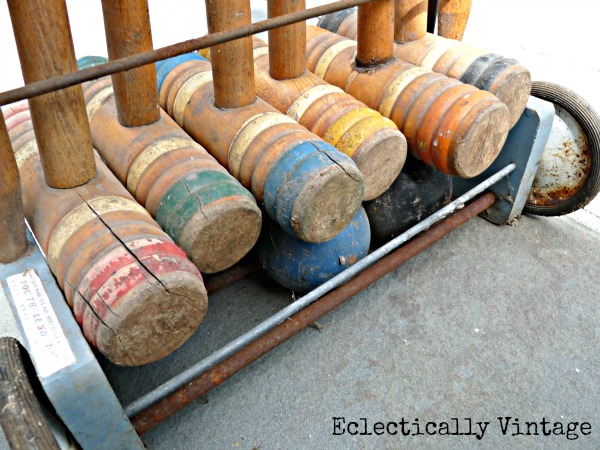 1953 to be exact.
Complete with instructions which would come in handy if I ever decide to throw a rousing garden party for all of my royal subjects.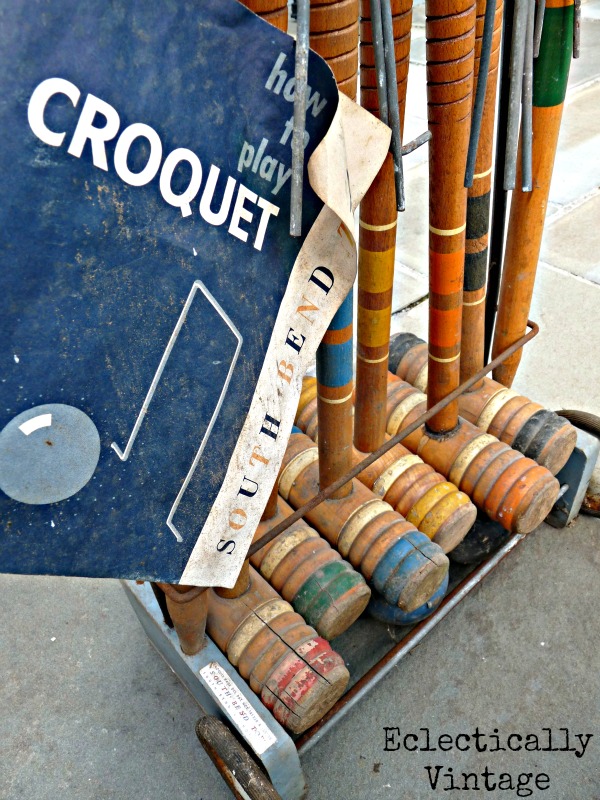 Now if only I could get my girls to load the dishwasher and my hubs to fold the laundry…
I'd really feel like a Queen.
I've got a Queen's ransom of thrift store finds and you're welcome to explore them all.
Sharing Here:
The Cottage Market with Junkin Joe, Southern Hospitality, Funky Junk Interiors