You all know I've got lots of "stuff".
Stuff found at estate sales and flea markets.
Vintage, fabulous stuff – but stuff nonetheless.
So I'm craving simplicity …
starting with my fall mantel.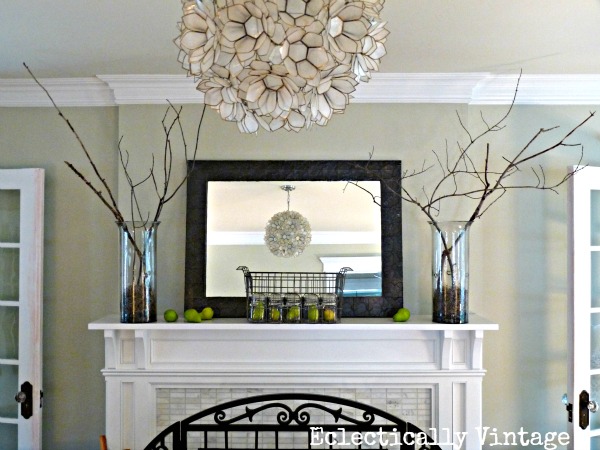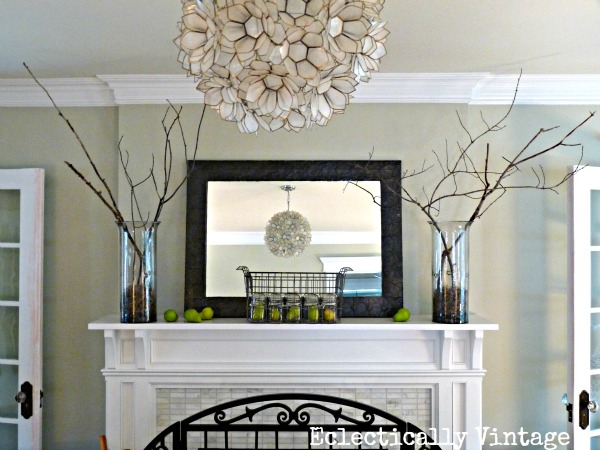 A few pears from the farmer's market.
An old wire basket filled with mason jars.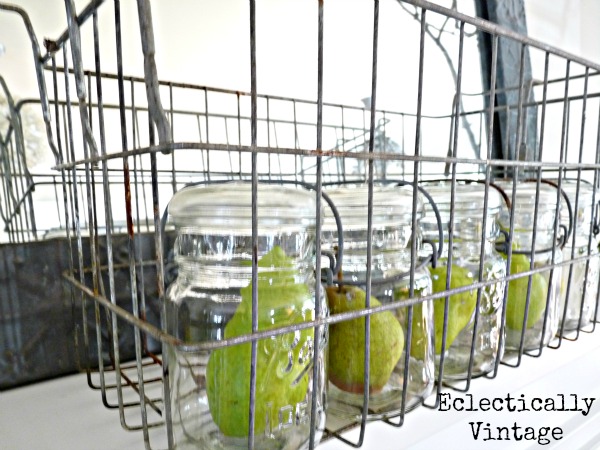 Sticks collected during a walk in the woods.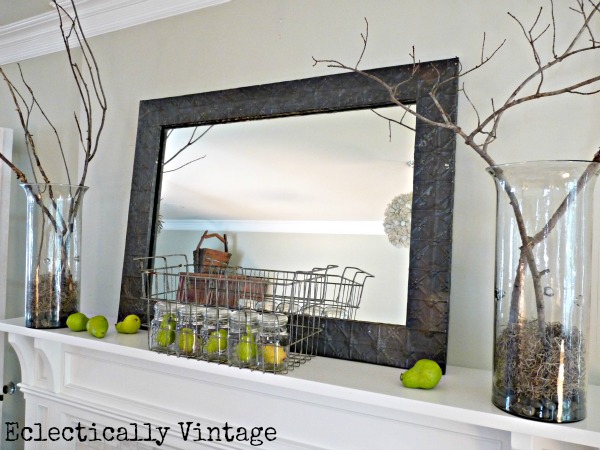 It's all the stuff this mantel needs.
In case you are wondering about my abundance of stuff, check out my collections to see what I mean.