Falling Leaves & a Rustic Centerpiece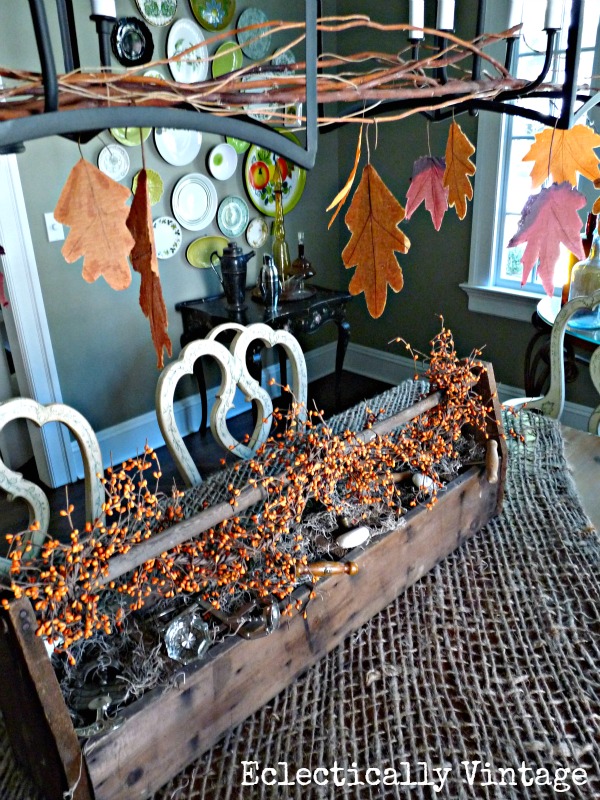 The sky is falling, the sky is falling.
Remember Chicken Little?
That confused little chick who thought the world was coming to an end.
Poor girl was foolish enough to follow the crowd.
What does this have to do with fall centerpieces you may be asking yourself?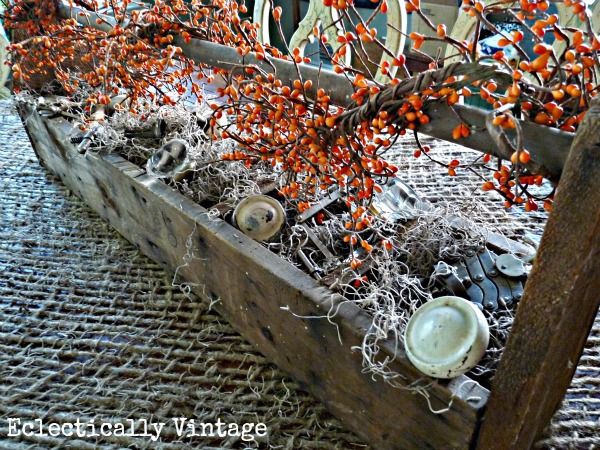 I mean, would you trust someone named Cocky Locky?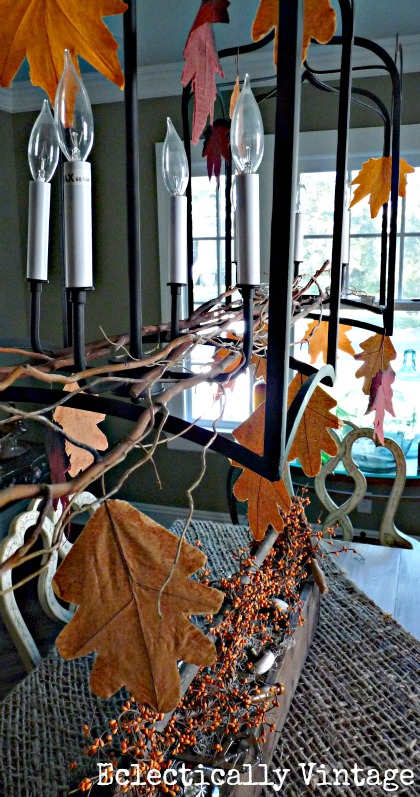 But you know the ending of this story isn't a happy one.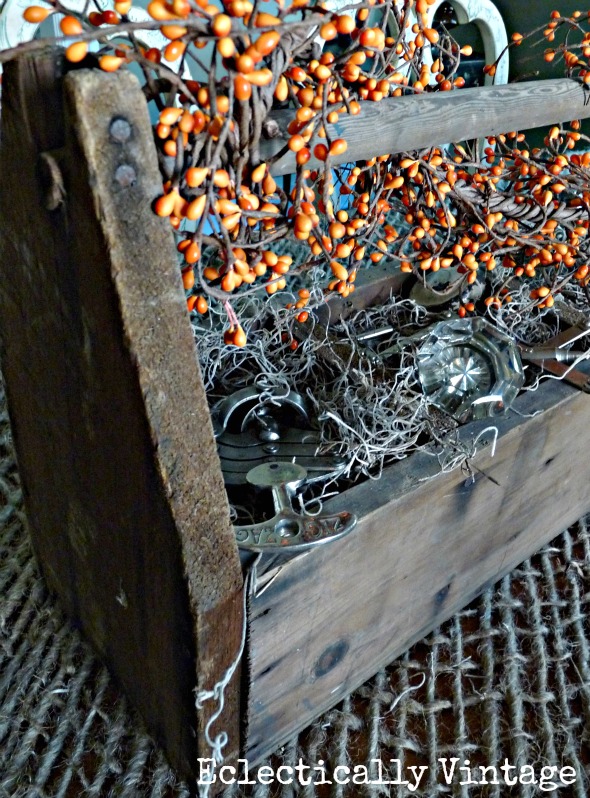 After watching her friends, including Henny Penny, get gobbled up by that foxy family,
she fled back home never to be heard from again.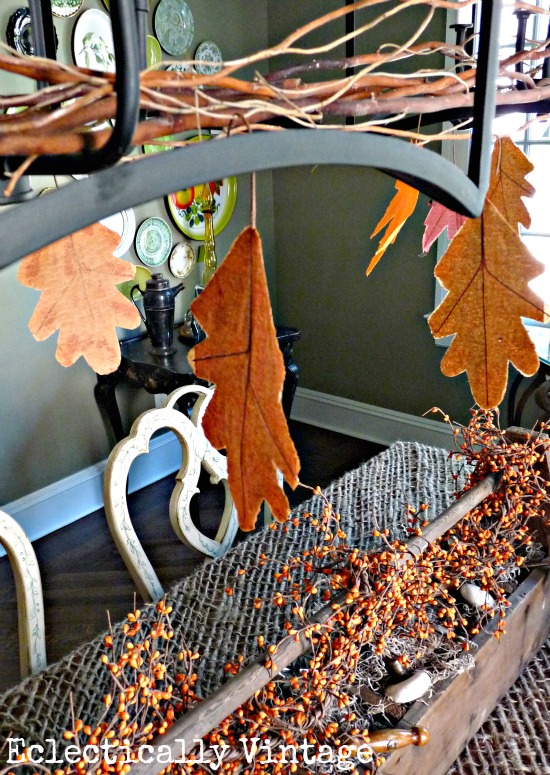 I hear that just the rustle of leaves gives her nightmares nowadays.
By the way, I got those cute leaves from the dollar store and the "tablecloth" is actually netting used by landscapers!
I think Foxy Loxy would approve.
Check out more of my dining room.