Arachnophobia – Spooky Spider Wreath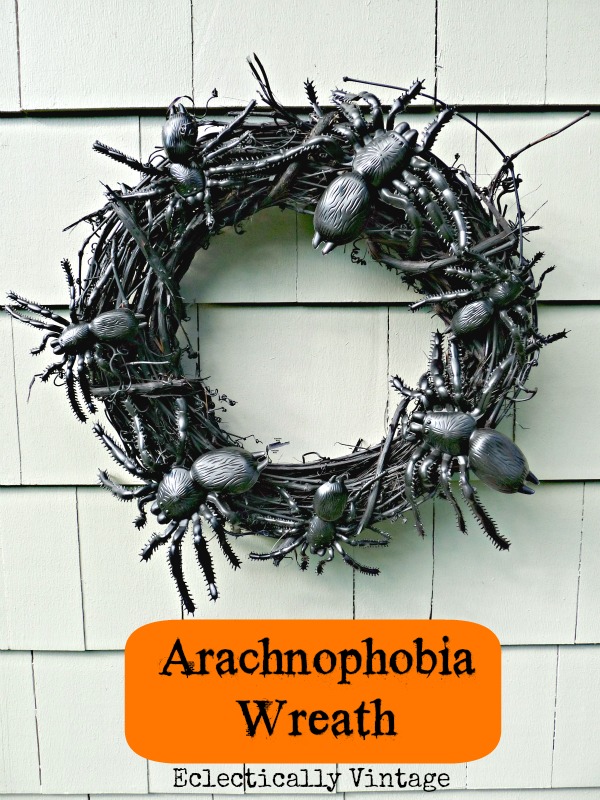 Remember as a kid when you were just about to nod off to sleep.
Until you glanced up and spotted a huge, hairy spider dangling from the ceiling, right above your head!
Screams could be heard for miles until that little guy was squished (or let out the window – yes, my mom did that).
Well, get ready for some real arachnophobia with this simple spider wreath – the perfect Halloween decorations DIY idea.
post contains affiliate links 
Spider Wreath
Supplies:
*Grapevine wreath 
*Black spray paint (I used Chalkboard)
*Rubber spiders – dollar store

Instructions:
*Spray wreath with 2 or 3 coats of black spray paint
*Tuck one or two of each spider's legs under grapevine
*Hang and feel your skin crawl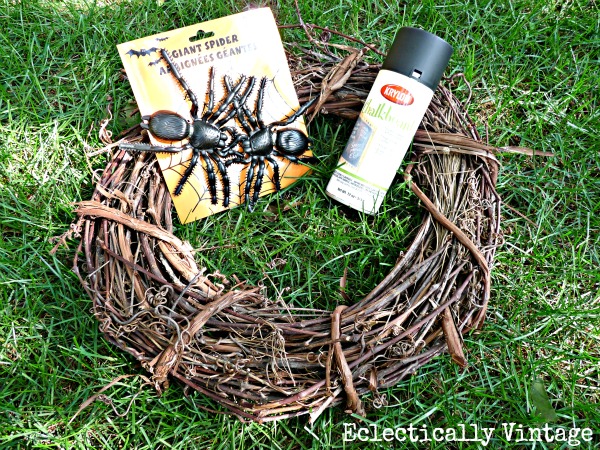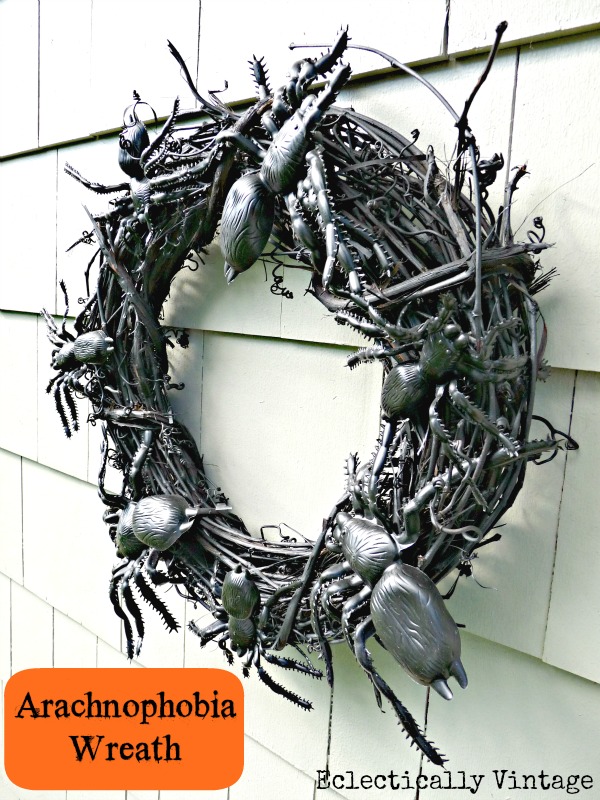 Now for something less creepy …
my blinged out copper jack o'lantern.
Isn't he Jerseylicious!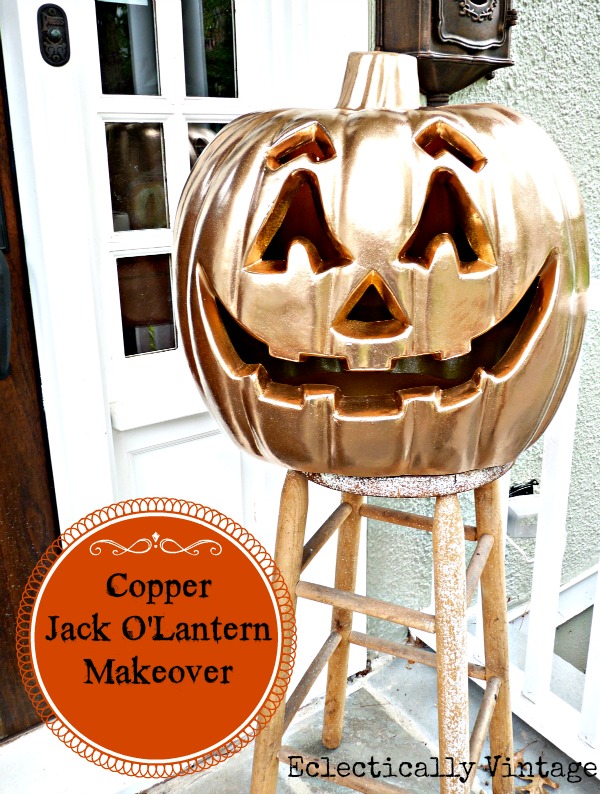 How To – Metallic Jack O'Lantern
Simply spray a few coats of Copper Metallic spray paint on, plug it in and watch it really glow.
Have I mentioned that I am in love with this spray paint – and it comes in gold and silver too!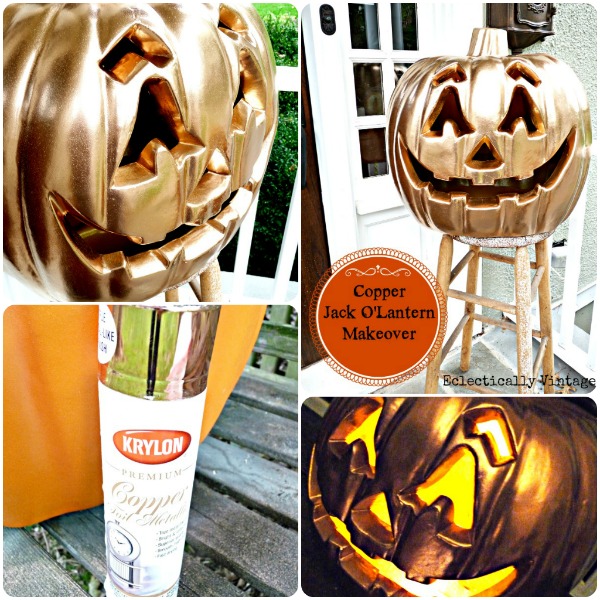 The Halloween fabulousness doesn't stop here.
Like my spider wreath?  You'll love my DIY Swarming Spiders Tablecloth.
Check out what these amazing gals created.