When I lived in Ohio for a few years, Halloween wasn't celebrated on October 31!
Each town chose a night (usually a weekend) for the festivities.
Well that's not how we roll in Jersey so I'll be handing out candy (and probably shoveling more than a few pieces into my mouth) on the 31st.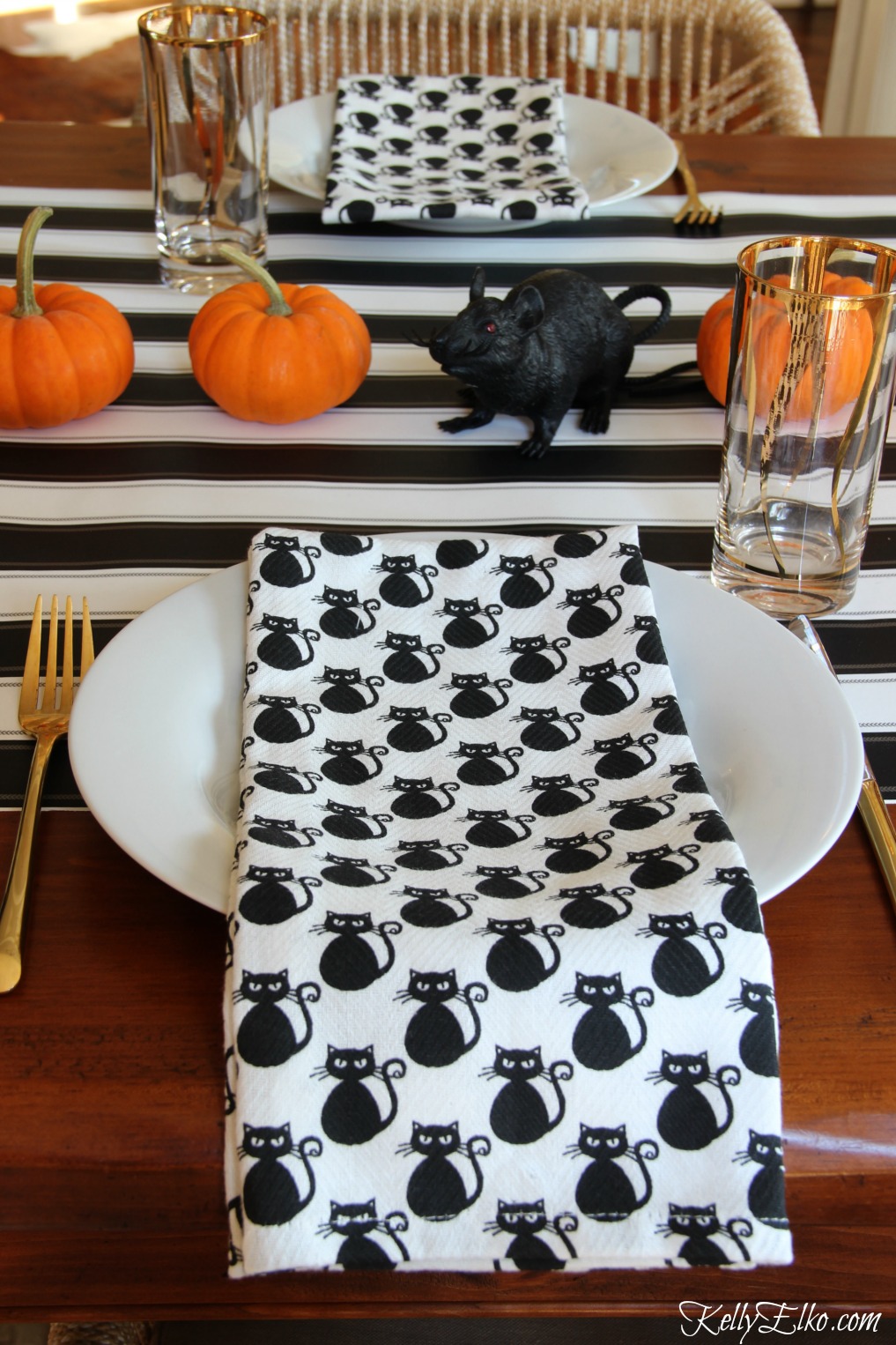 Although my girls are past their trick or treating years, I wanted to set a fun table and this one couldn't be easier.
(See my past Halloween ideas here)
My secret table runner weapon is wrapping paper! This one is actually a piece of wallpaper and when dinner is over, into the trash it goes.
Secret weapon number two … dish towels for napkins (these cute black cats are from HomeGoods).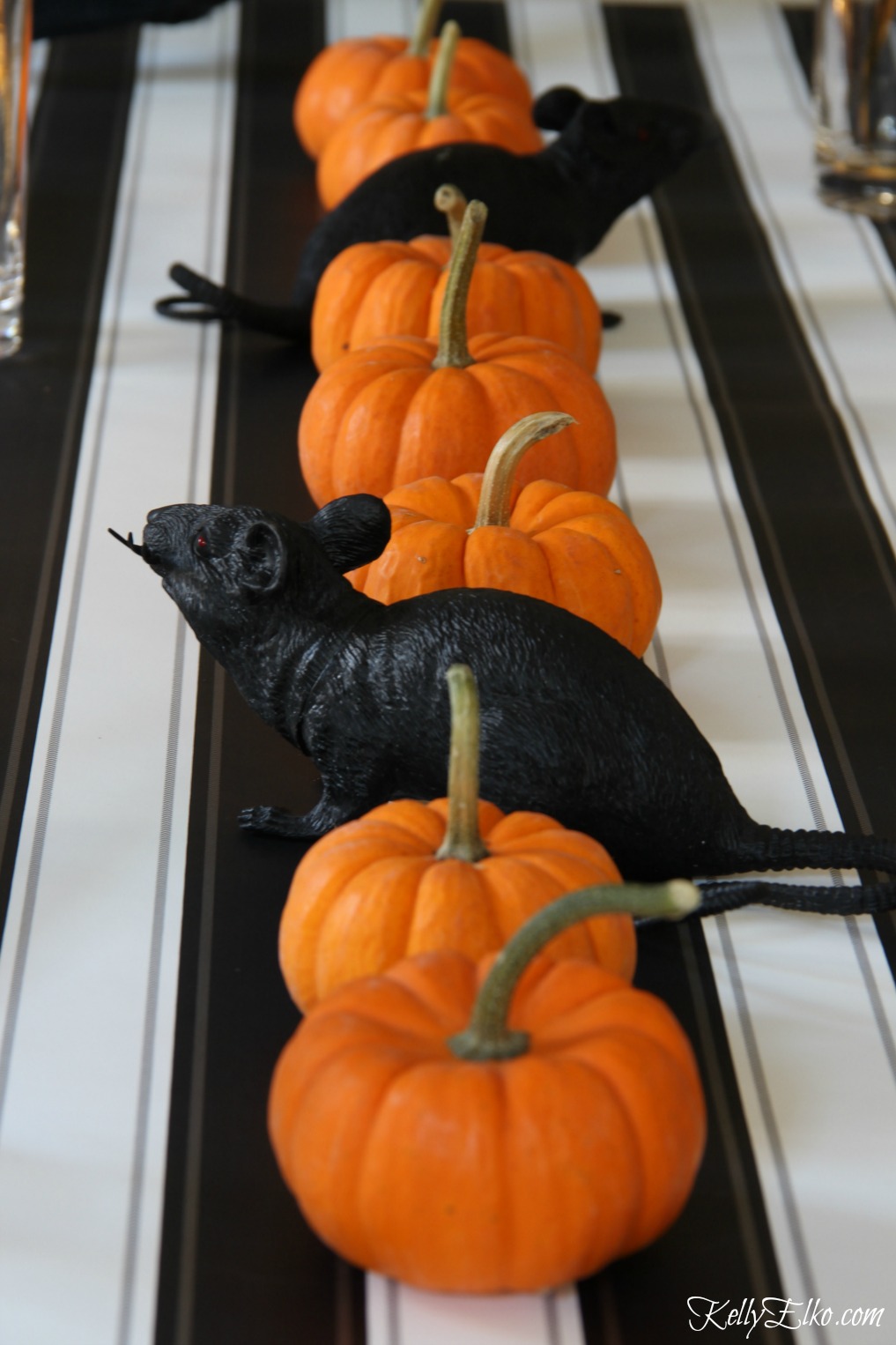 The guest of honor needs eight forks.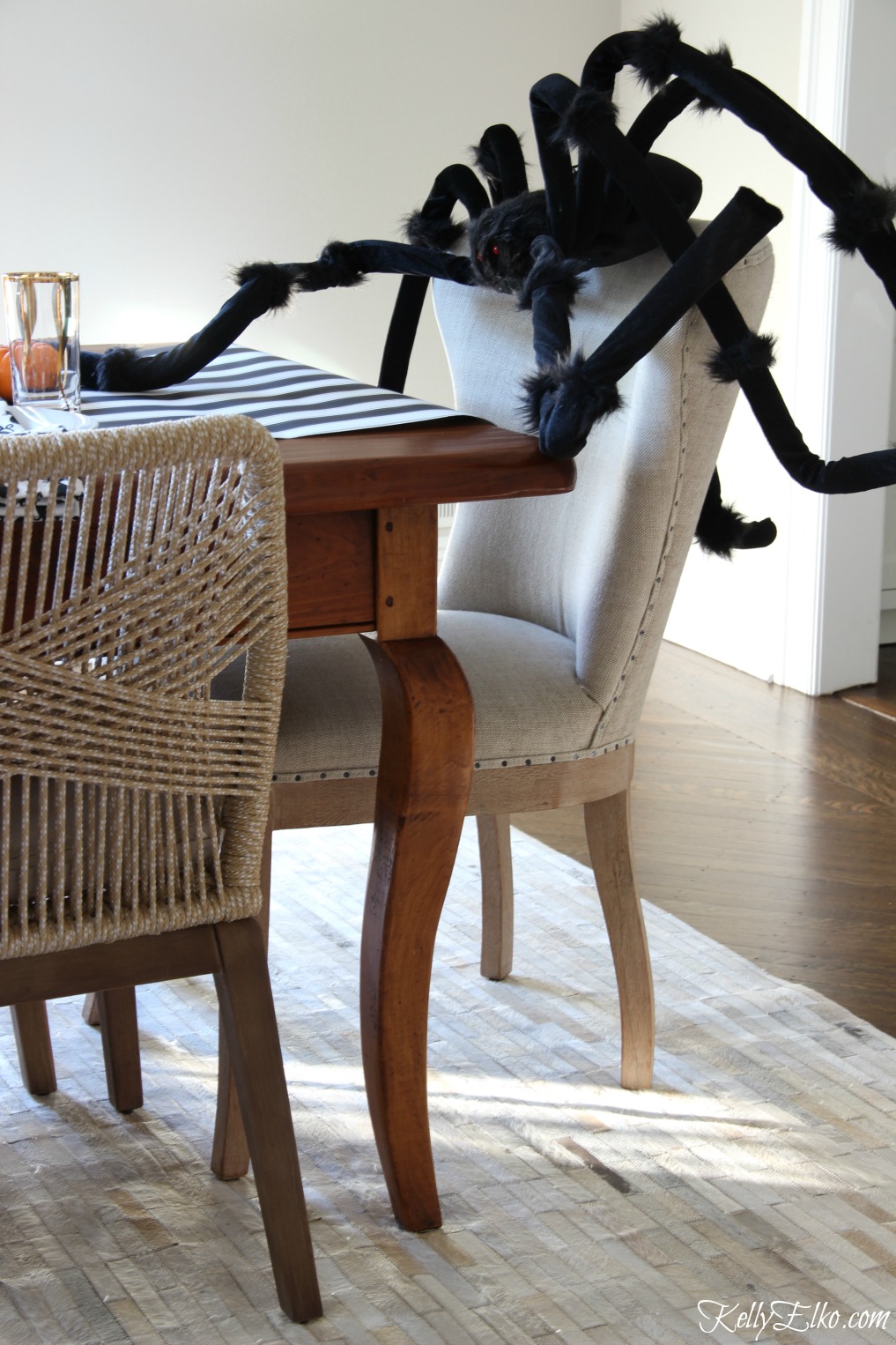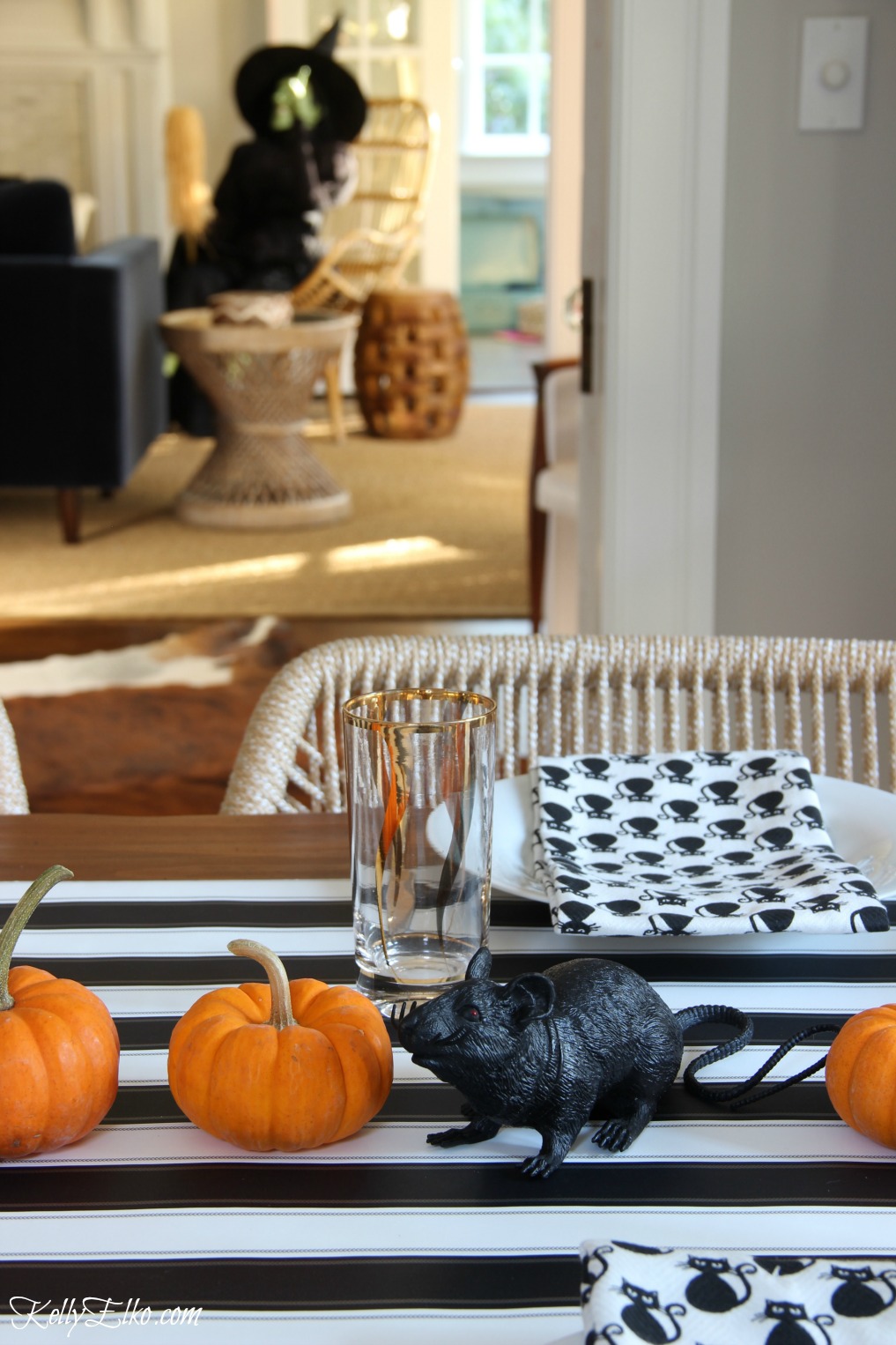 When my girls were little, I used to tell them that I hated bringing Helga (she talks and sounds exactly like the Wicked Witch of the West!) out every year because Daddy was in love with her!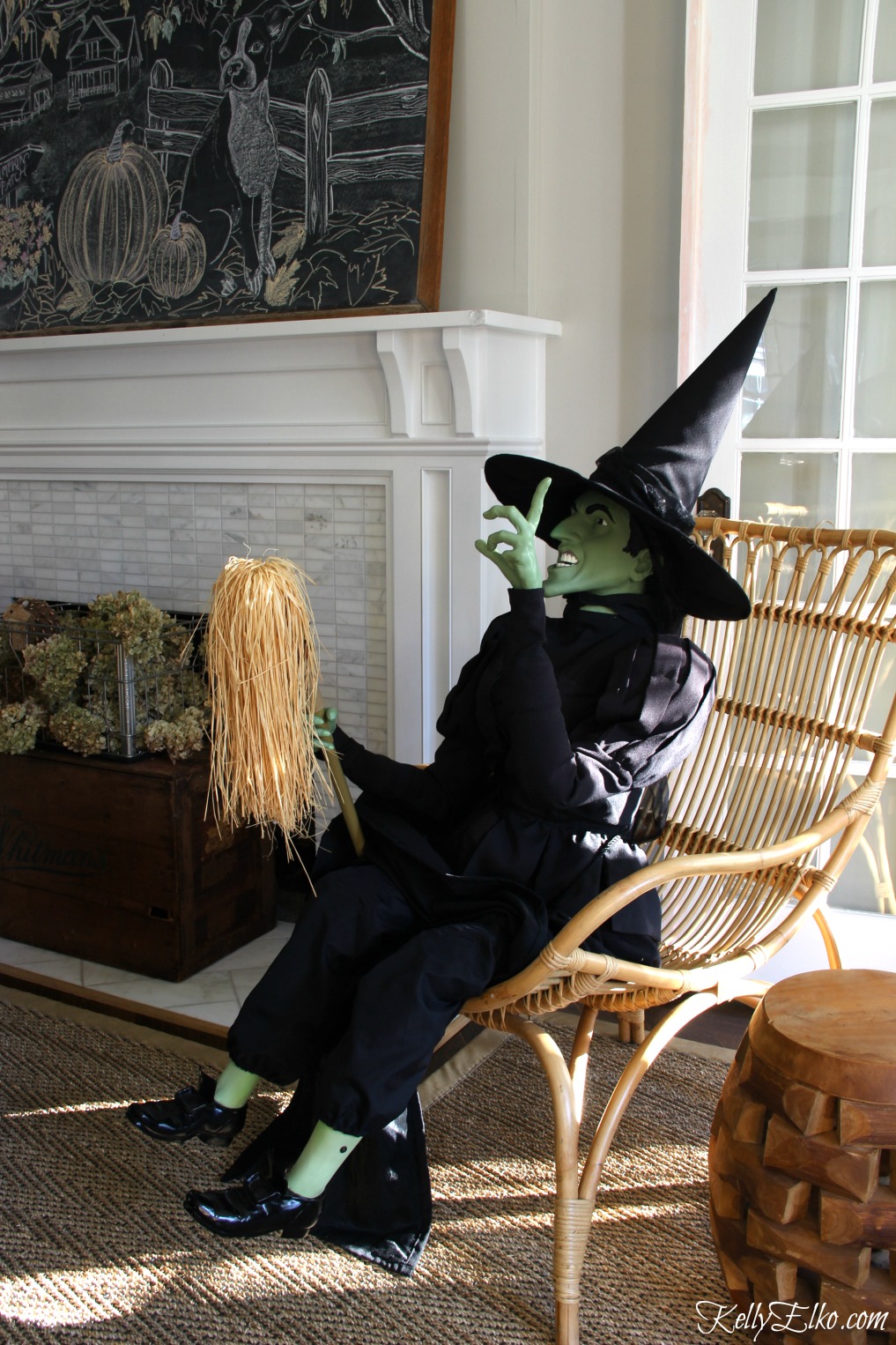 I don't blame the guy – who could resist her.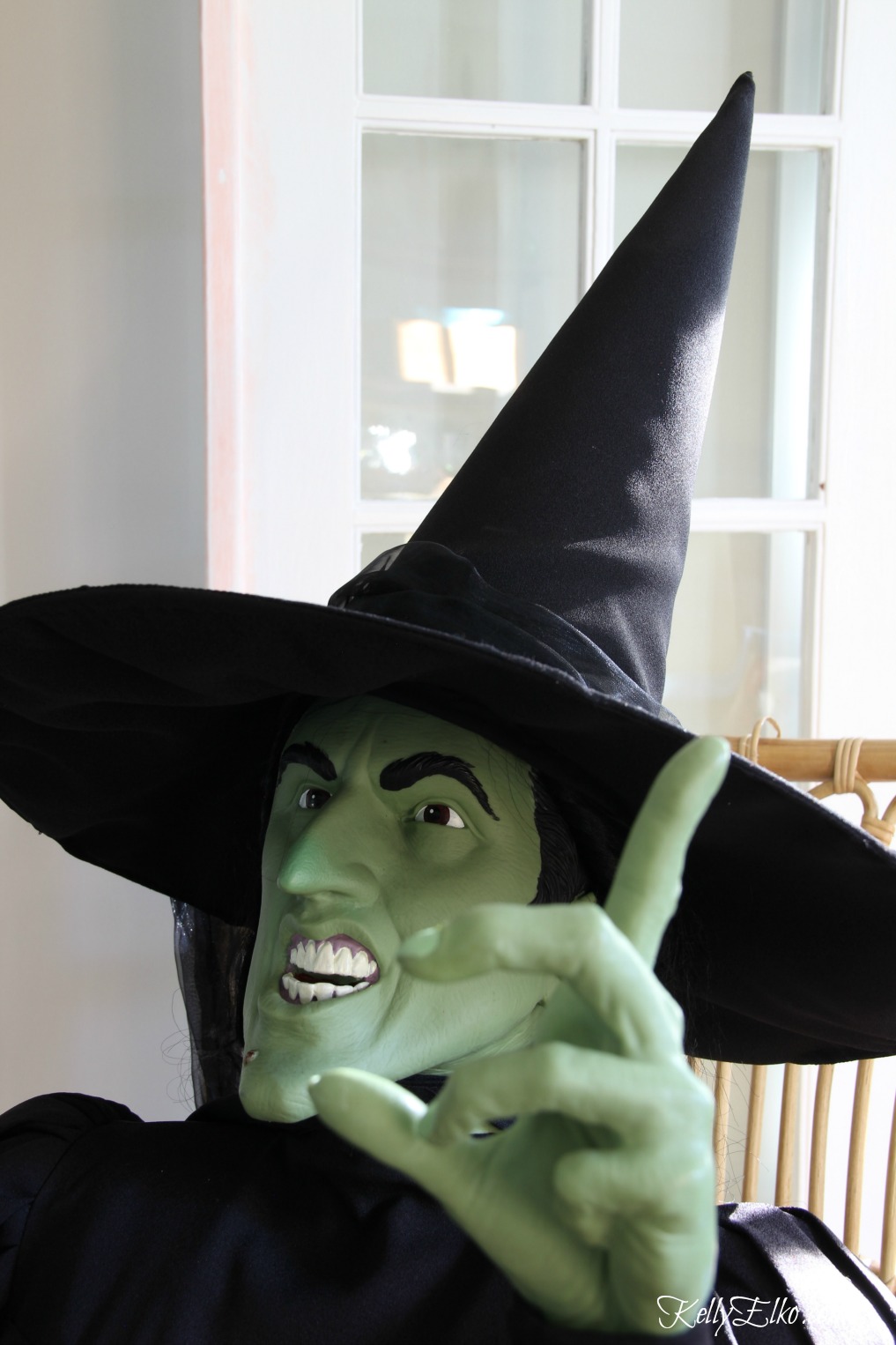 Here's hoping that your plastic pumpkin is filled to the brim with full size candy!