Calling all vintage Shiny Brite ornament lovers! I've searched all the way up to the North Pole to find the most creatively amazing ways to display your favorite ornaments. These Shiny Brite decorating ideas are Santa approved.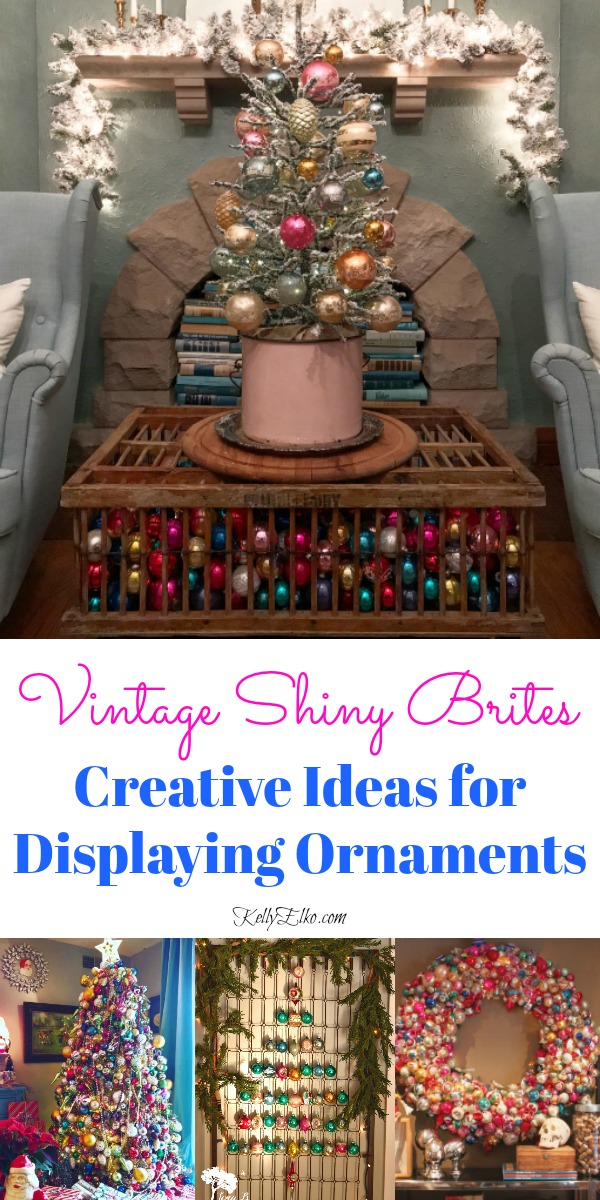 As you can see, Cloverly Cottage loves Shiny Brite ornaments a lot and she even has the original boxes!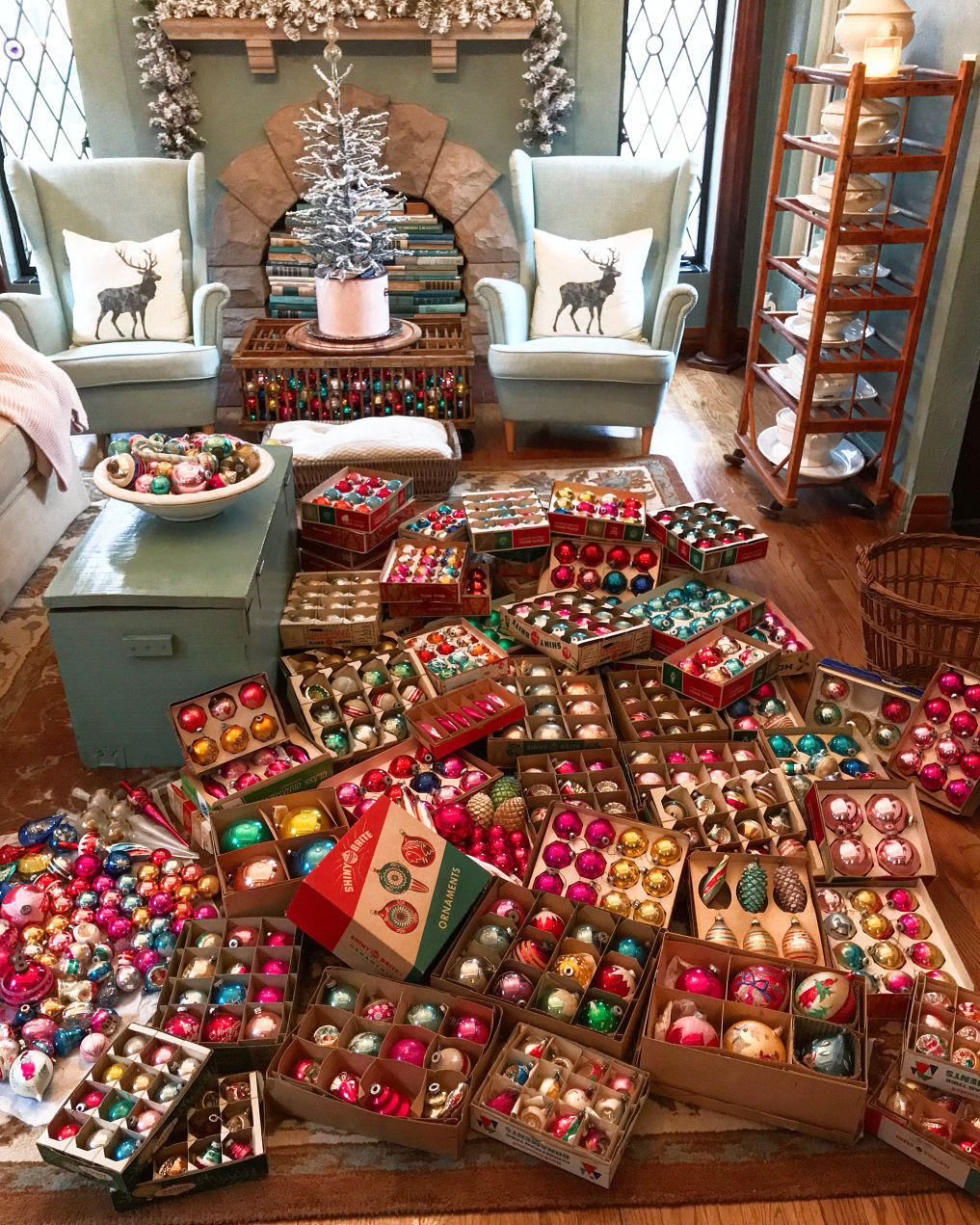 Her wood chicken crate brimming with Shiny Brites is definitely not for the birds!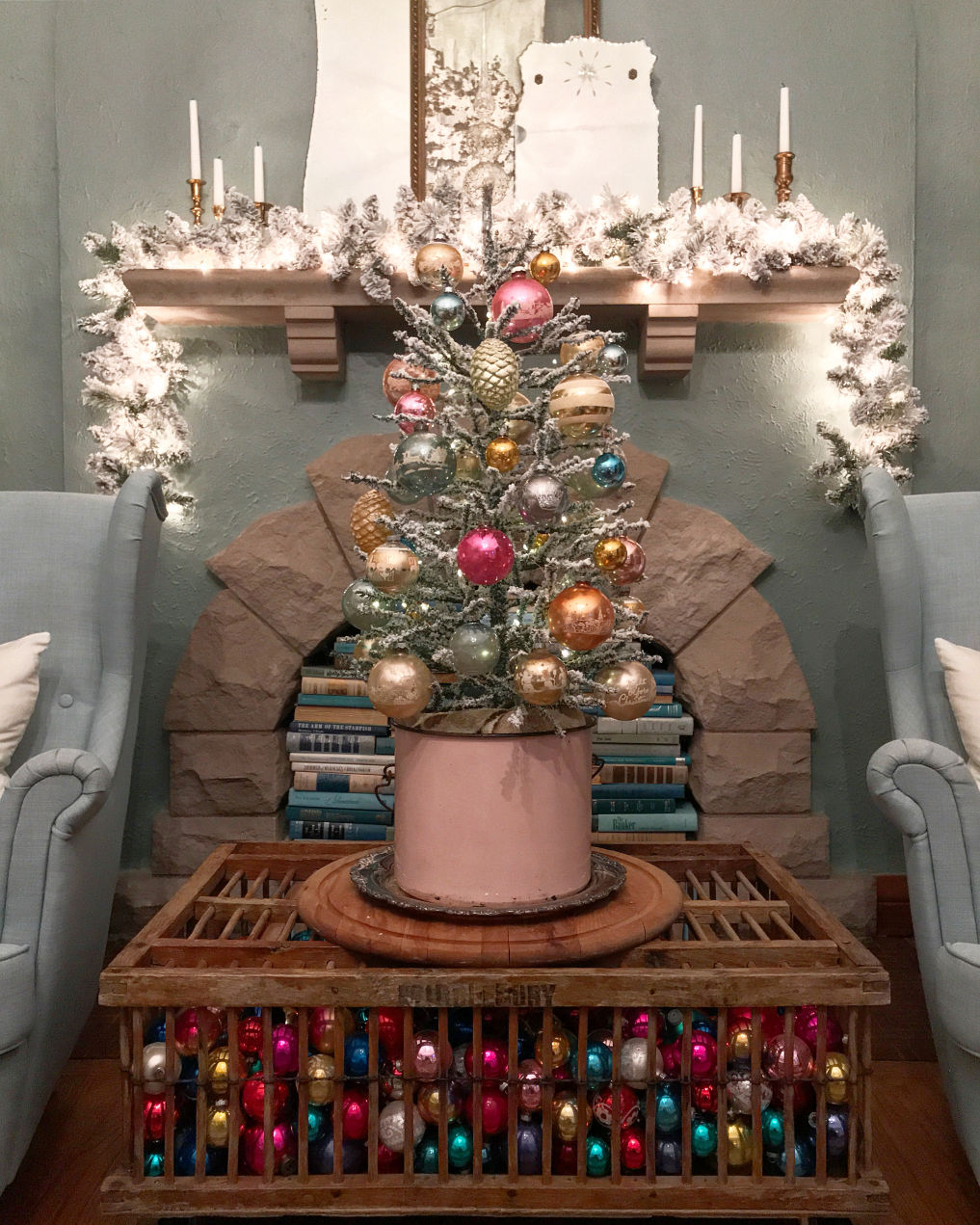 This jaw dropping 4 foot Shiny Brite ornament wreath is incredible and every December James of The Cavender Diaries assembles it on a wreath form. He doesn't use any glue because it would be too large and fragile to move so every March, he removes each and every ornament! I would be tempted to keep it up all year long.
If you don't have enough ornaments to make your own wreath, you can buy one of these beautiful affiliate vintage ornament wreaths.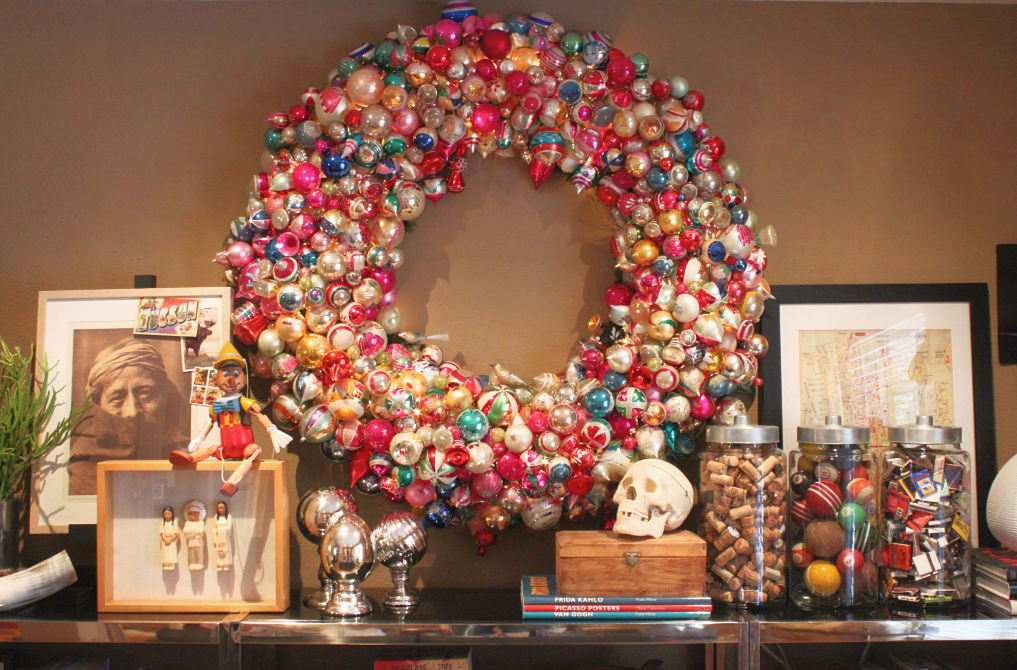 More is more when it comes to Christmas and I do believe there is a Christmas tree underneath that beautiful pile of vintage ornaments from Jeremy Lambertson.
How fun is this Shiny Brite plate wall decked out in vintage ornaments and sprigs of greenery from Lisa Horton.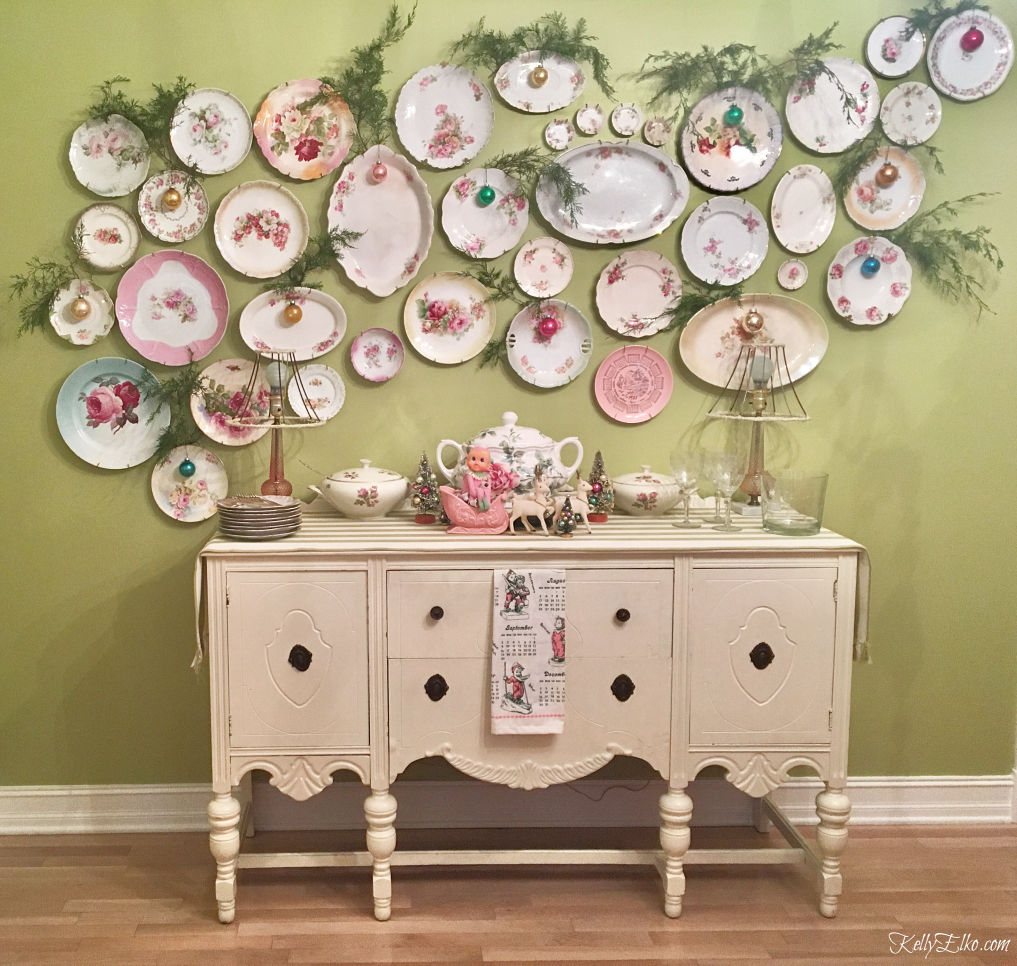 An old bedspring is the perfect backdrop for a Shiny Brite Christmas tree from Lora B.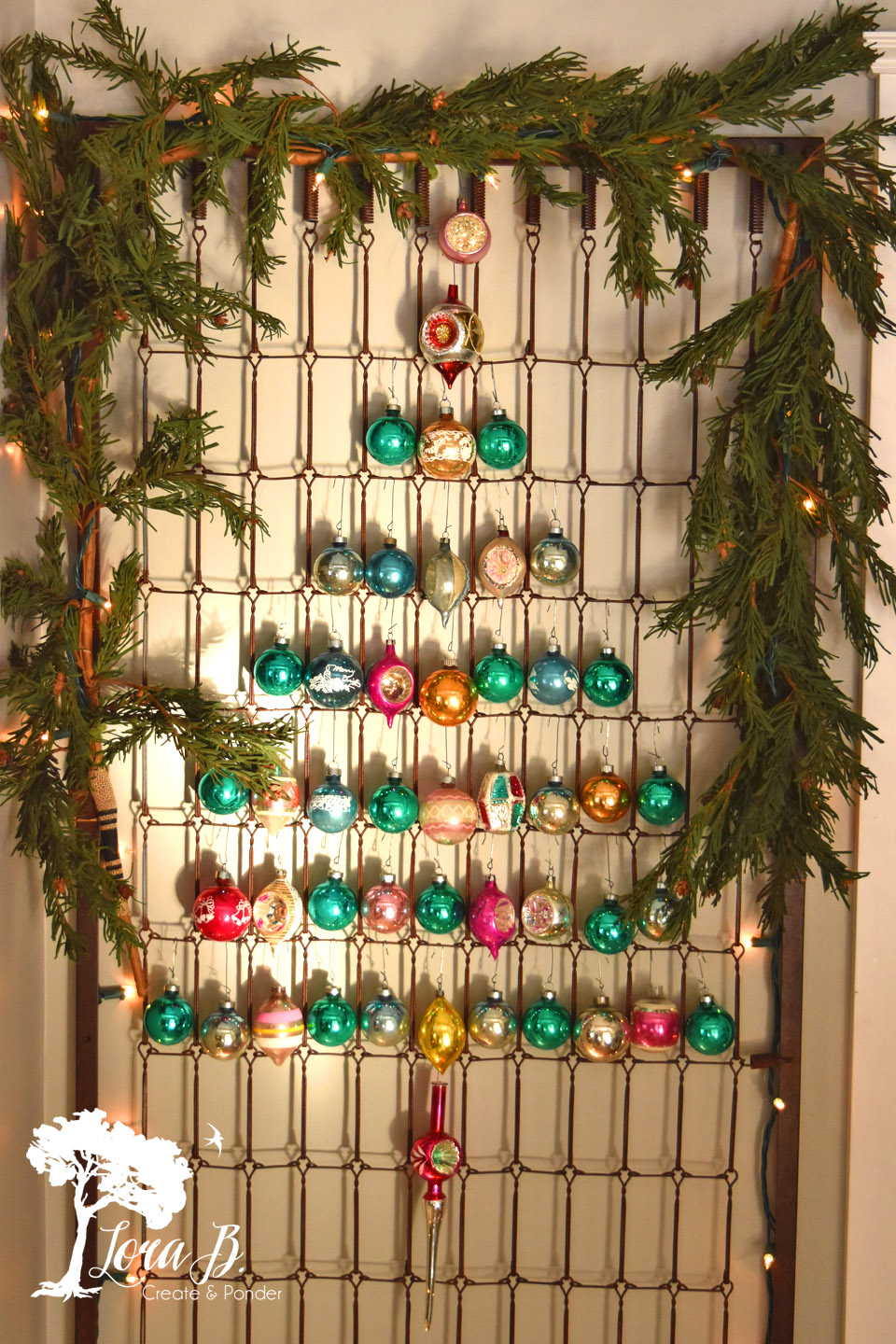 Nancy of The New Country Home fills clear glass jars with a little faux snow for the perfect place to show off a collection of Shiny Brites.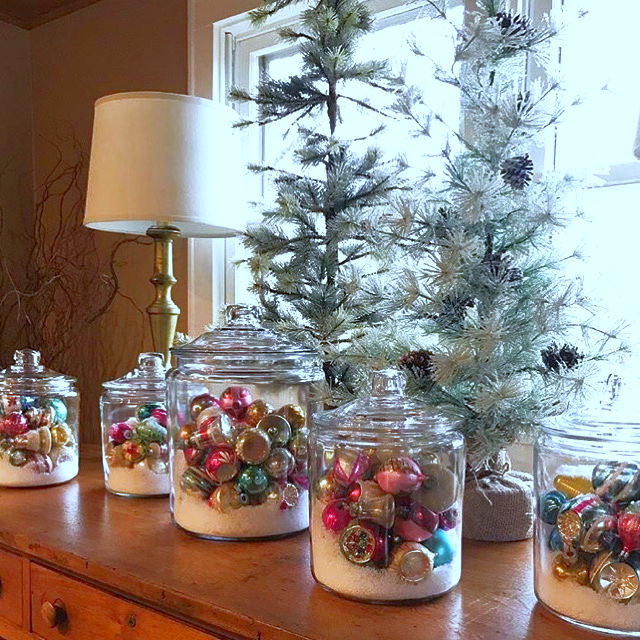 When the boxes are as cool as the ornaments themselves, you display those Shiny Brite boxes both like Erica of Vintage Sister 76 did!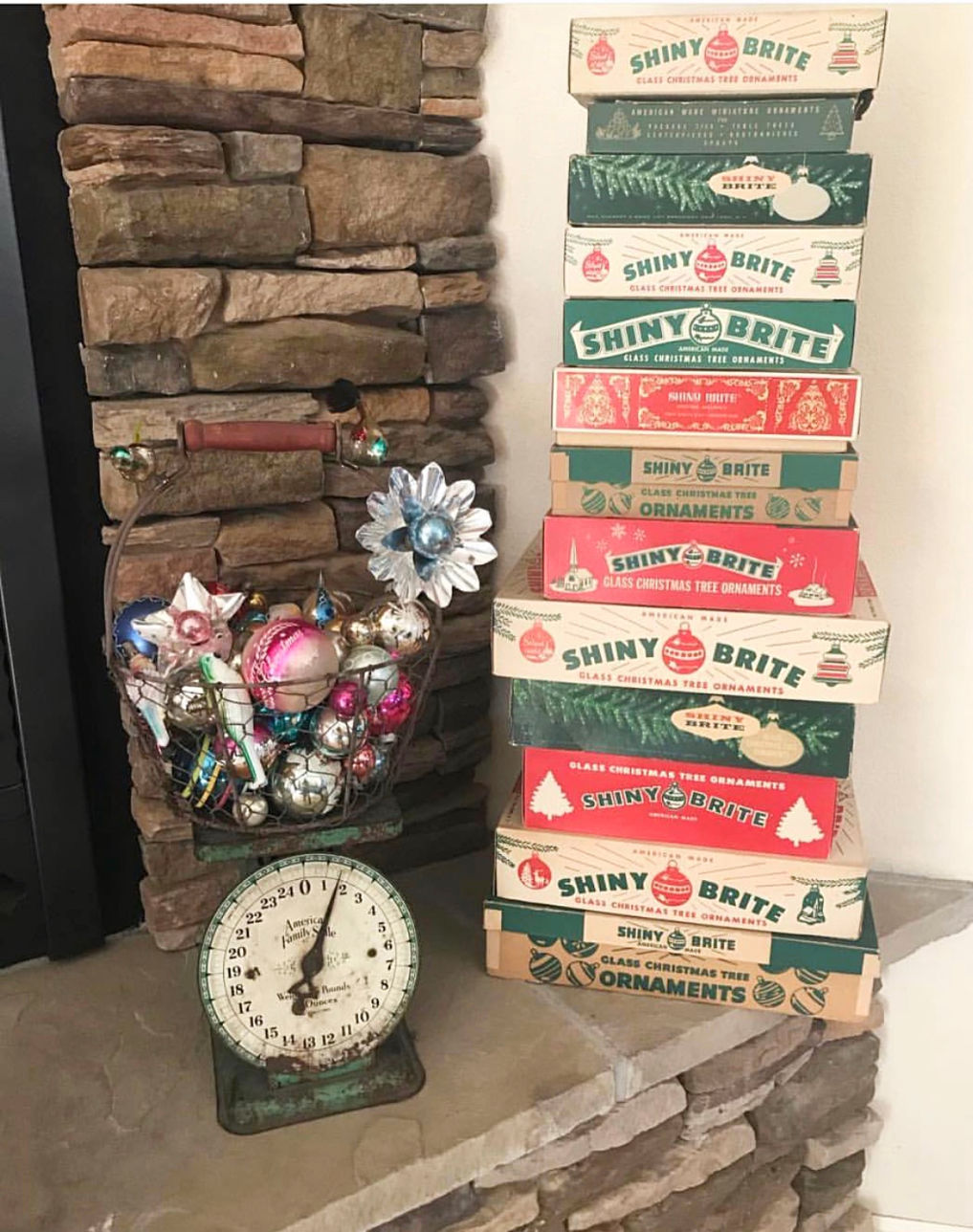 I've never met a Shiny Brite I didn't like and I even created a Shiny Brite dining room that you can tour here.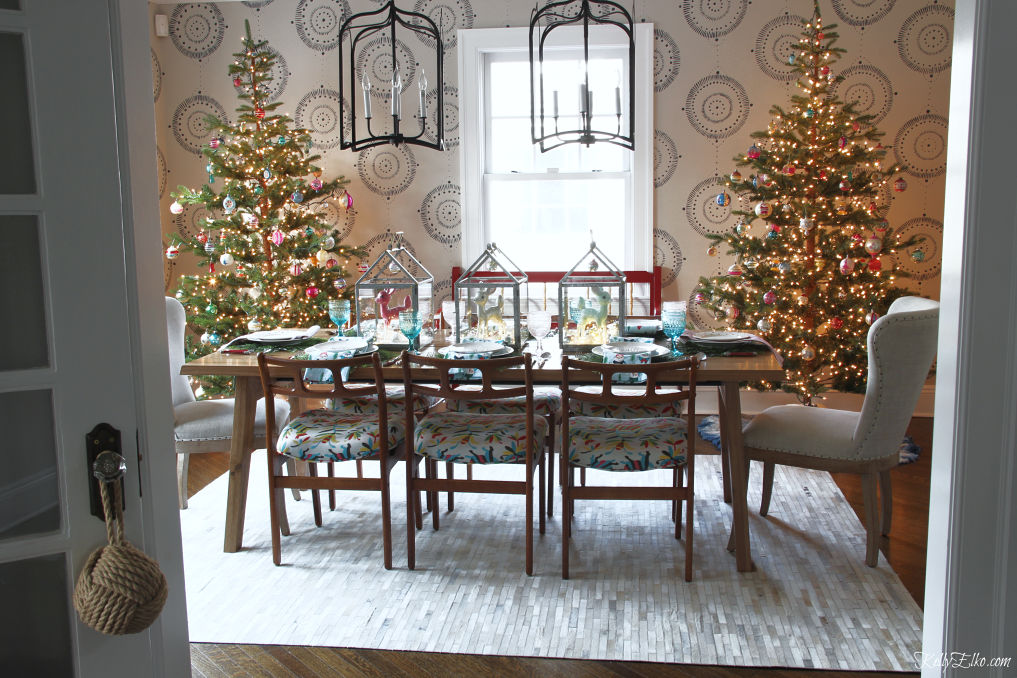 Do you collect Shiny Brites or is a new collection in your future?
If you are searching for a certain type, Etsy has tons of beautiful vintage ornaments.