How I Store My Christmas Ornaments!
I admit it … I have a vintage ornament addiction! I am thrilled to have finally found the best Christmas ornament storage so I can keep my precious baubles organized and easily accessible. The secret to ornament storage … removable trays! I found an affordable solution that holds tons of ornaments and I'm also sharing my trick for storing smaller ornaments safely as well as oversized ornaments. I even made a short video showing off my ornament storage removable trays so you can see for yourself.
If the first step is admitting an addiction to vintage Christmas ornaments, the second step is finding a solution to organize and store those ornaments so it's no longer a problem!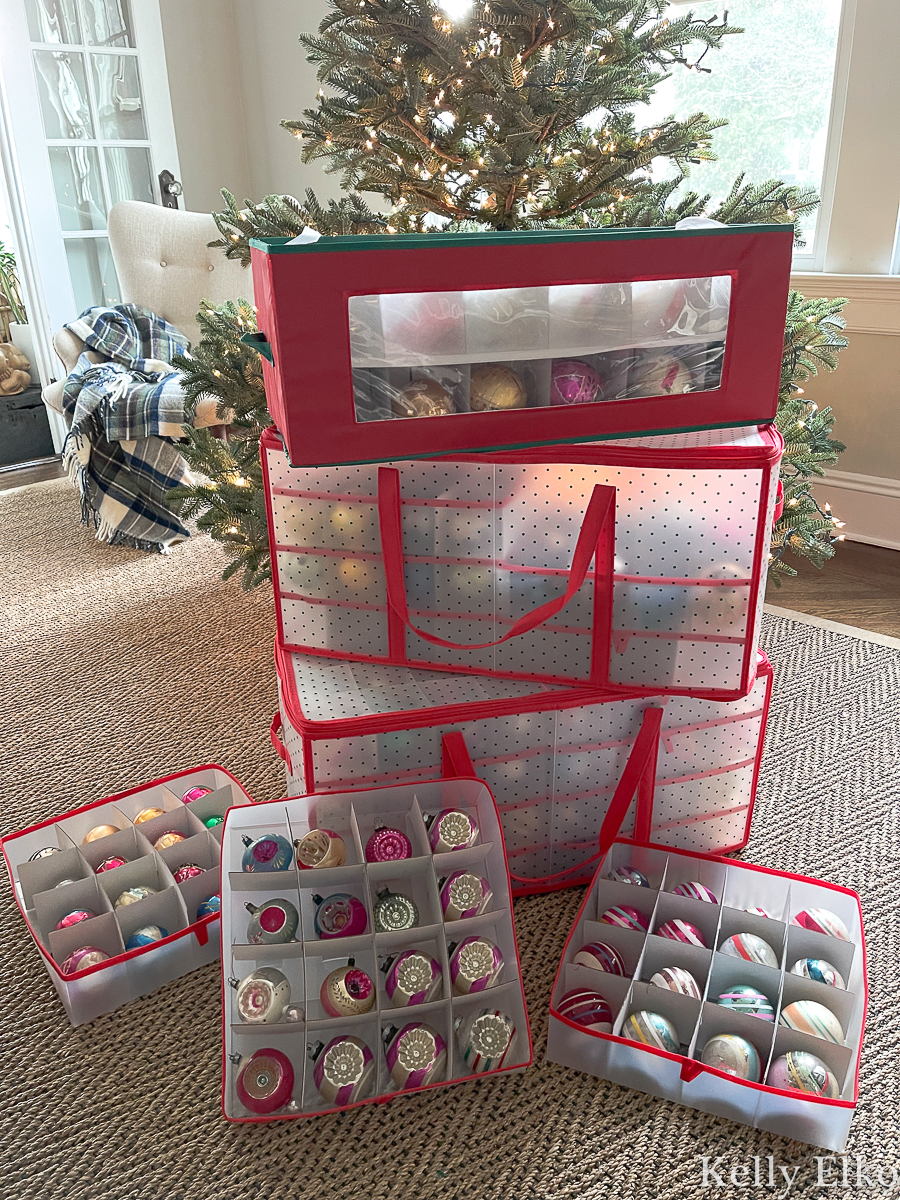 From This …
I like to see all of my ornaments before I begin decorating so I used to have to lay all of my ornaments on my table and any other flat surface! I risked damaging these beauties!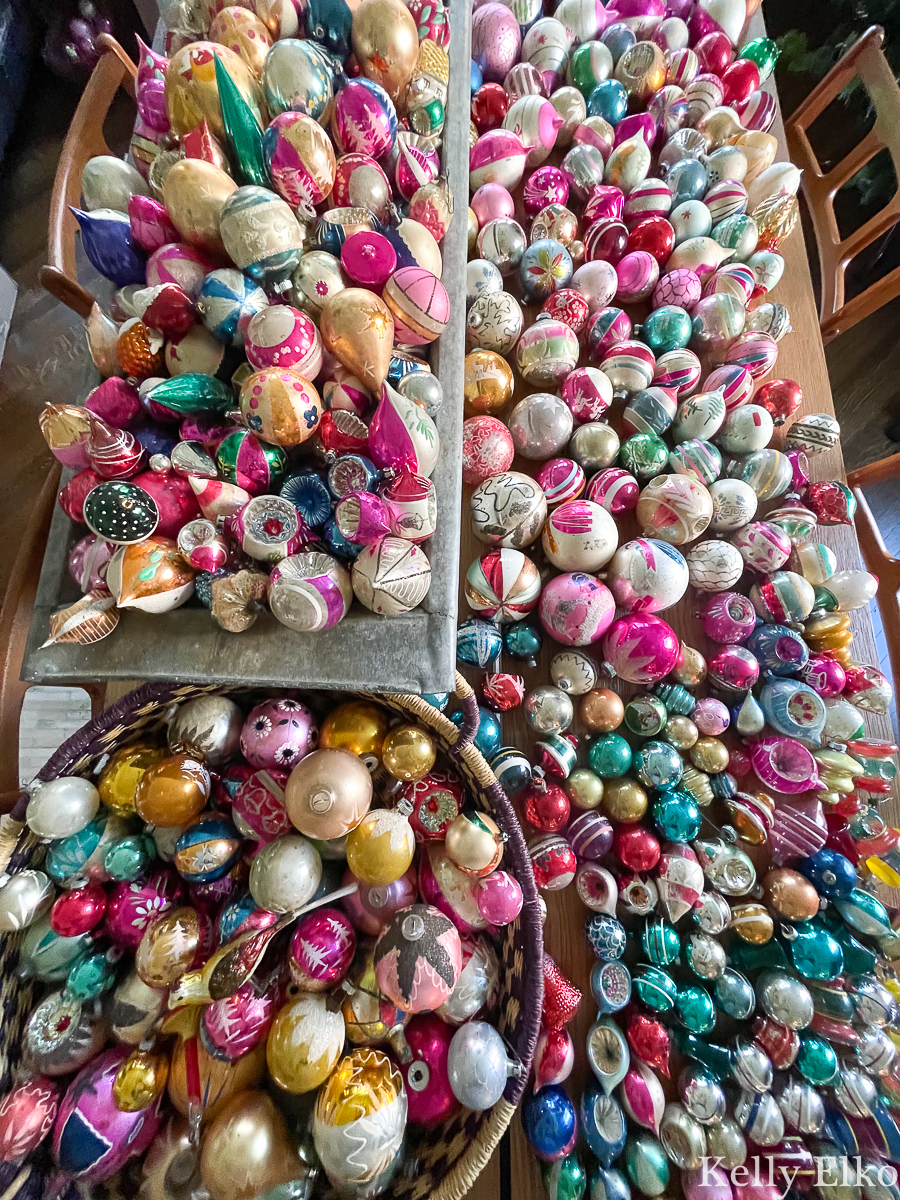 To This …
I love the individual boxes (there are 18 of them laid out on my table) that stack neatly inside the tote. It's now so easy to see all of my ornaments at a glance in seconds!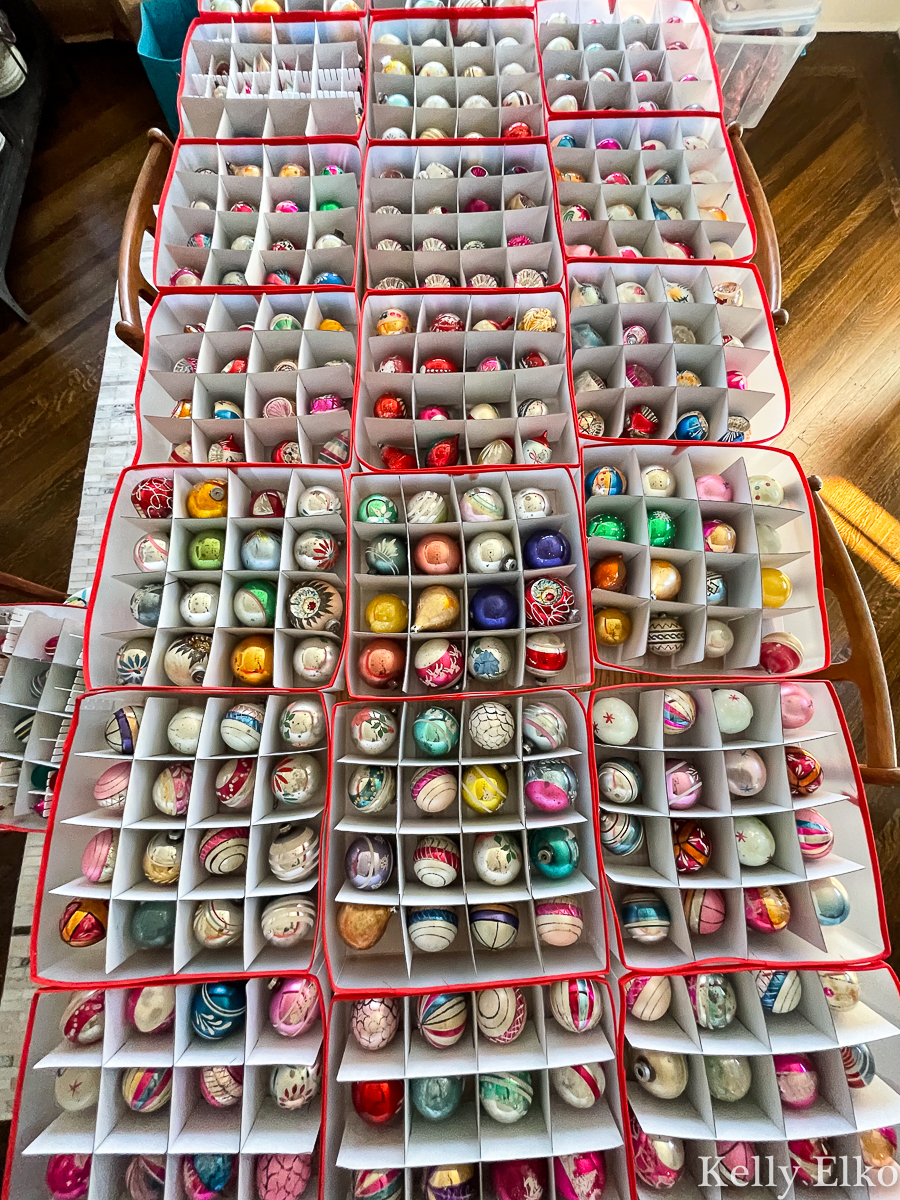 This post contains affiliate links which means if you make a purchase, I may earn a small commission at no extra cost to you.
Here are the exact ornament storage containers that I use.
Ornament Tote with Handles and Zipper Closure – each tote comes with 8 smaller plastic containers (with cardboard dividers) that hold 16 ornaments each for a total of 128 ornaments per container.
Plastic Dividers – if you have smaller ornaments, use these plastic dividers that you can cut to size. Now, instead of one ornament per compartment, I can easily hold 4 smaller ornaments in the same area.
Large Ornament Storage Box – comes with two smaller containers (with cardboard dividers) that hold 18 ornaments each for a total of 36 large ornaments per container.
Click the pics below to shop …
And Finally, This!
These are a cinch to store. The bottom totes can be zipped closed and the handles make them easy to transport in and out of storage. The top tote is perfect for all of those larger ornaments that won't fit in a regular box.
I am so happy to finally have my huge (and growing) collection of vintage ornaments organized and safe and sound.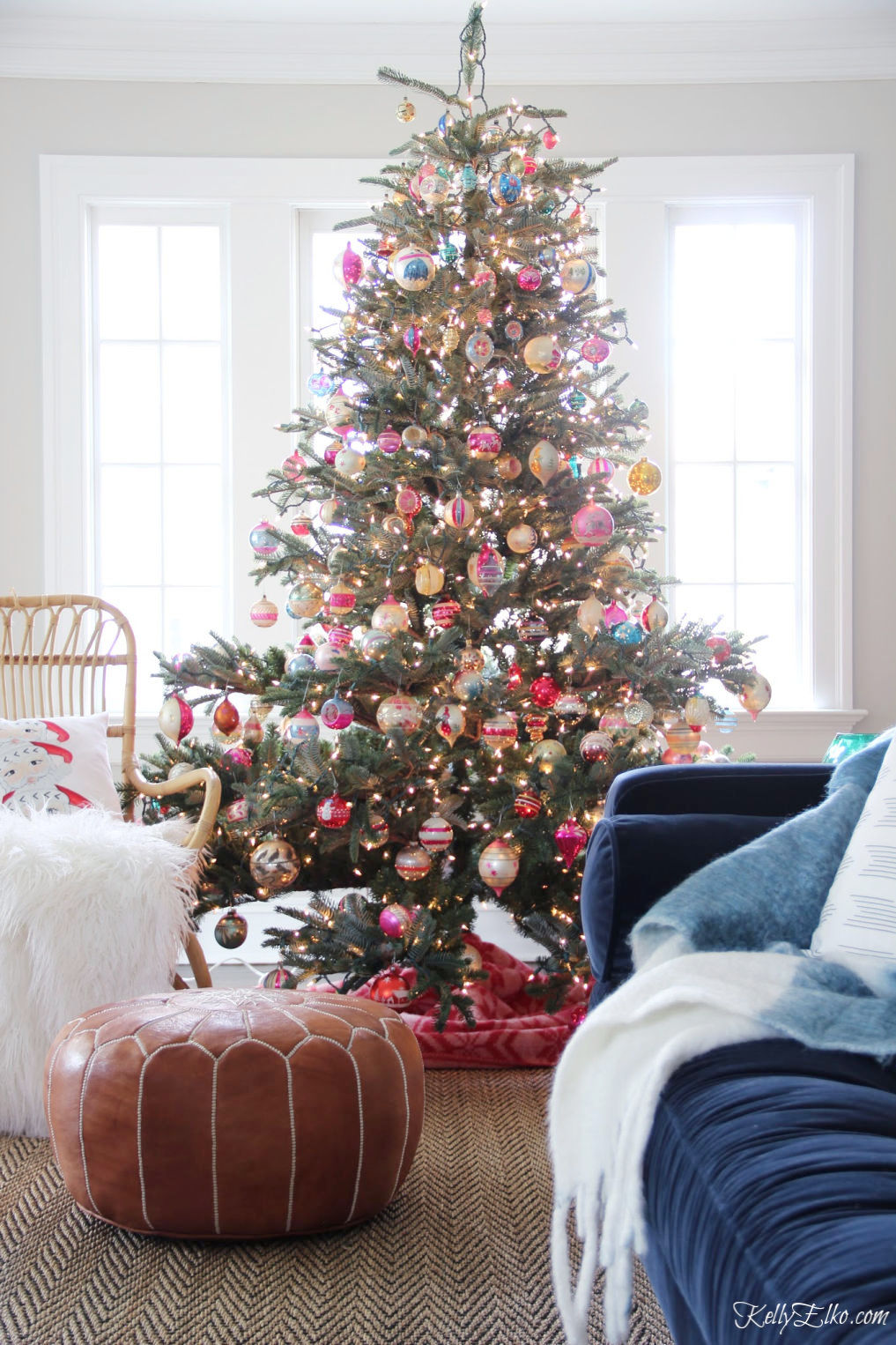 These are great storage in my house but if I was to transport these a long distance or if I ever move, I would probably take the extra step of wrapping each ornament in tissue paper for added protection.
I'm on a mission to get organized and starting with one of my prized collections is a step in the right direction.
There's just one small problem, I can't stop finding these gorgeous vintage ornaments so my collection keeps growing.
Love collecting ornaments as much as I do?