Eclectic Home Tour – House on Winchester
I thought it would be fun to revisit my most popular Eclectic Home Tour from last year and possibility the most popular tour of all time! They were the only bidders at an auction for a run down old house owned by a former super hoarder. They used their house flipping experience (they've renovated over a dozen) to transform the House on Winchester into a vintage, farmhouse, chippy paint, and antique filled beauty.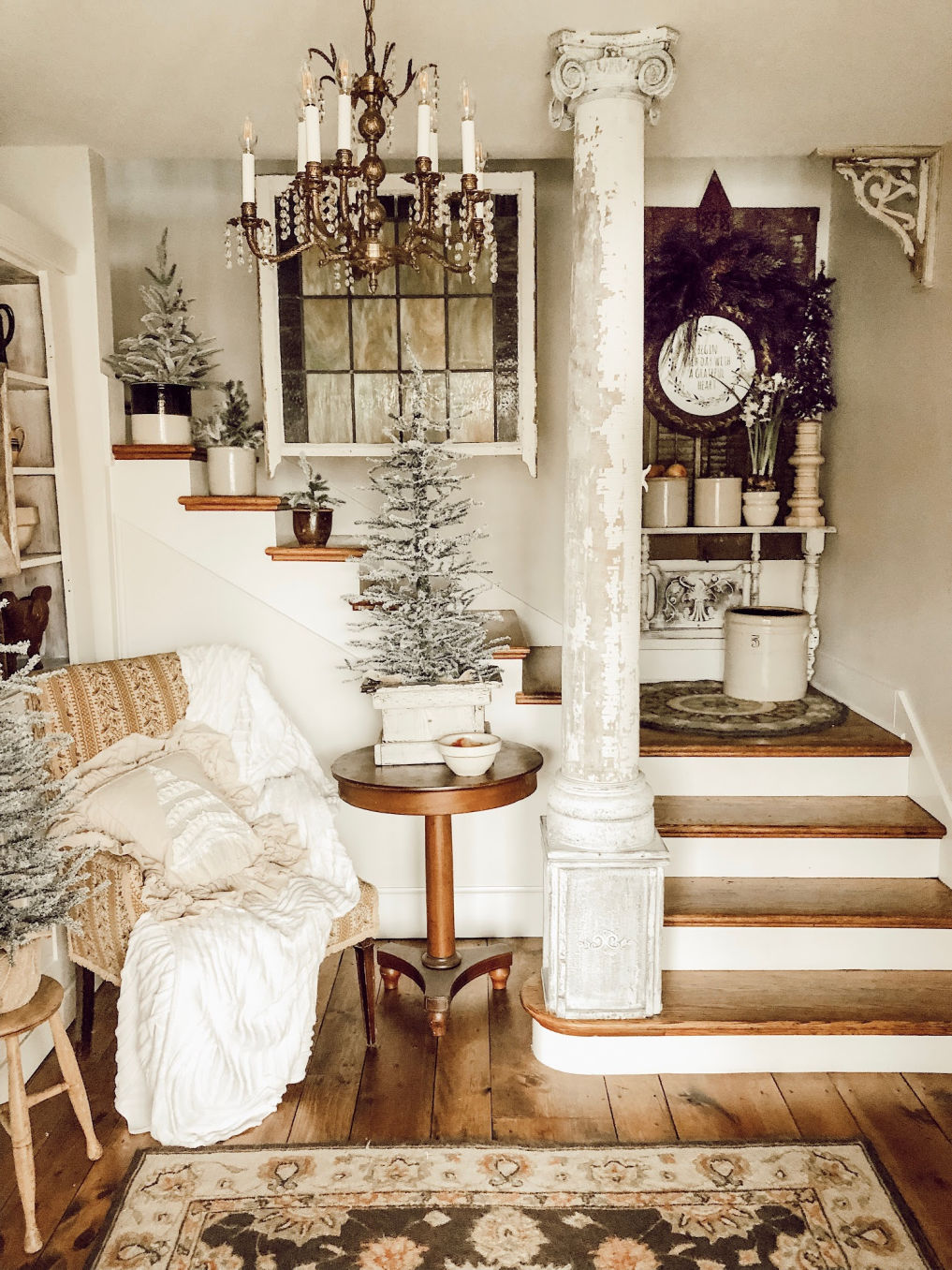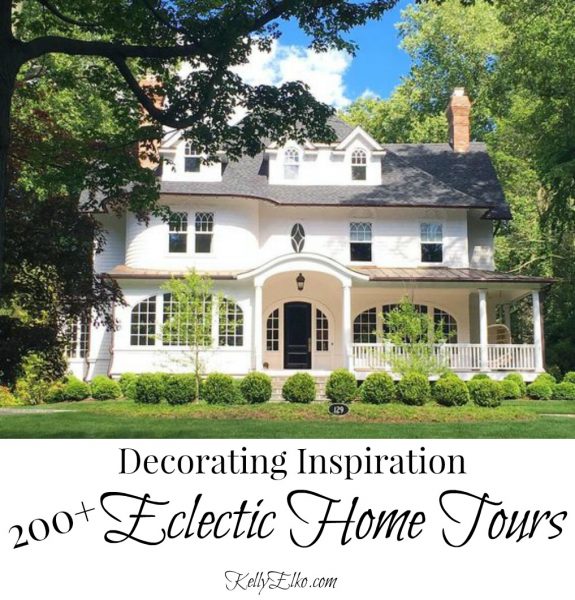 Danelle lives in Indiana in a 1945 red brick colonial with her wife Deb and their rescue pup Ivy Rose.
She says, "Plain and simple, I just try new things. I stack items, furniture, included, on top of each other a lot to get a more dramatic look. If I like the look, it stays for awhile.  I don't follow many rules in decorating either.  If it's against all design rules, but I like the look, it stays!"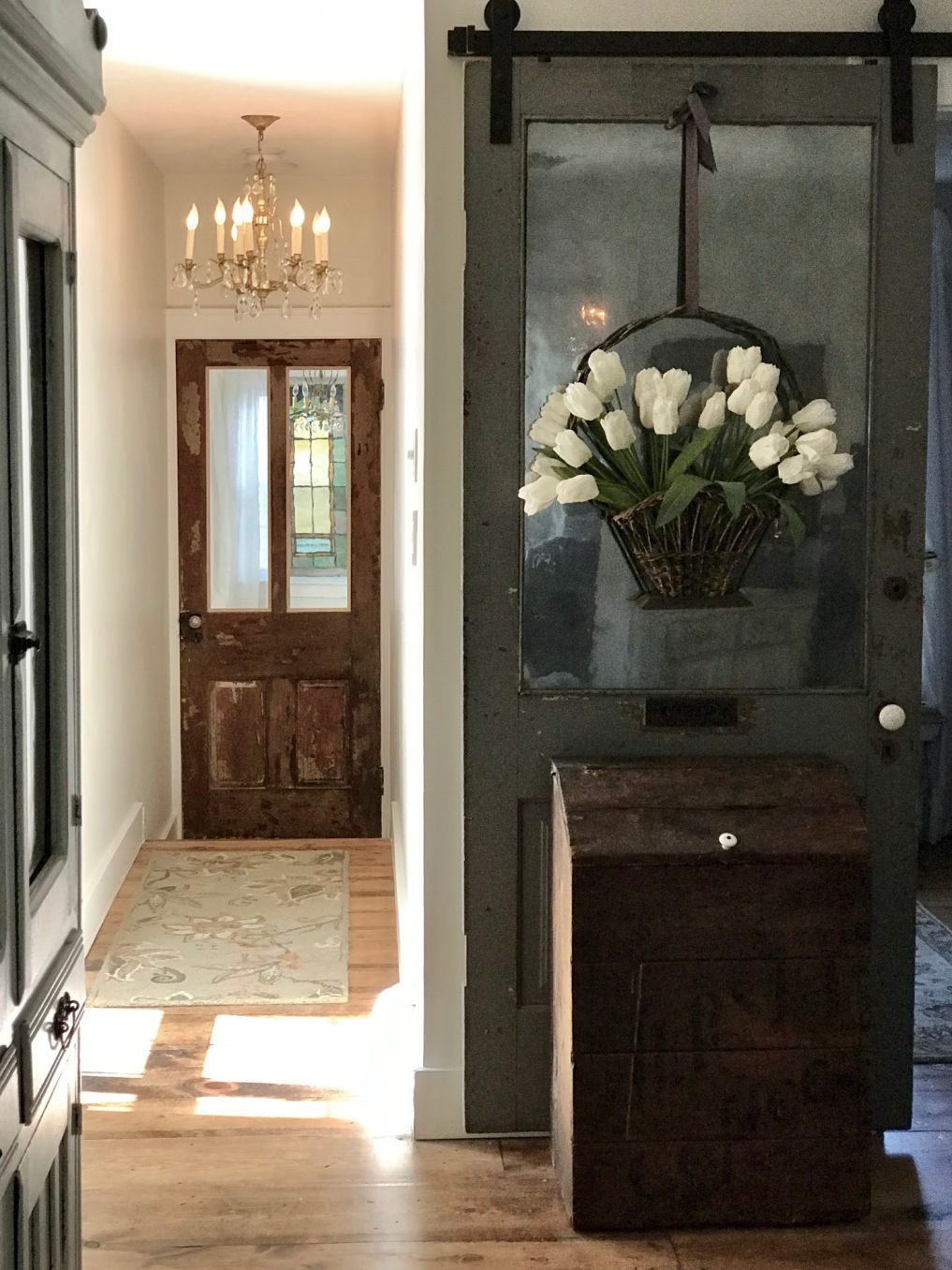 The house was a complete gut job so they were able to incorporate lots of architectural salvage including a gun rack turned upper kitchen cabinet!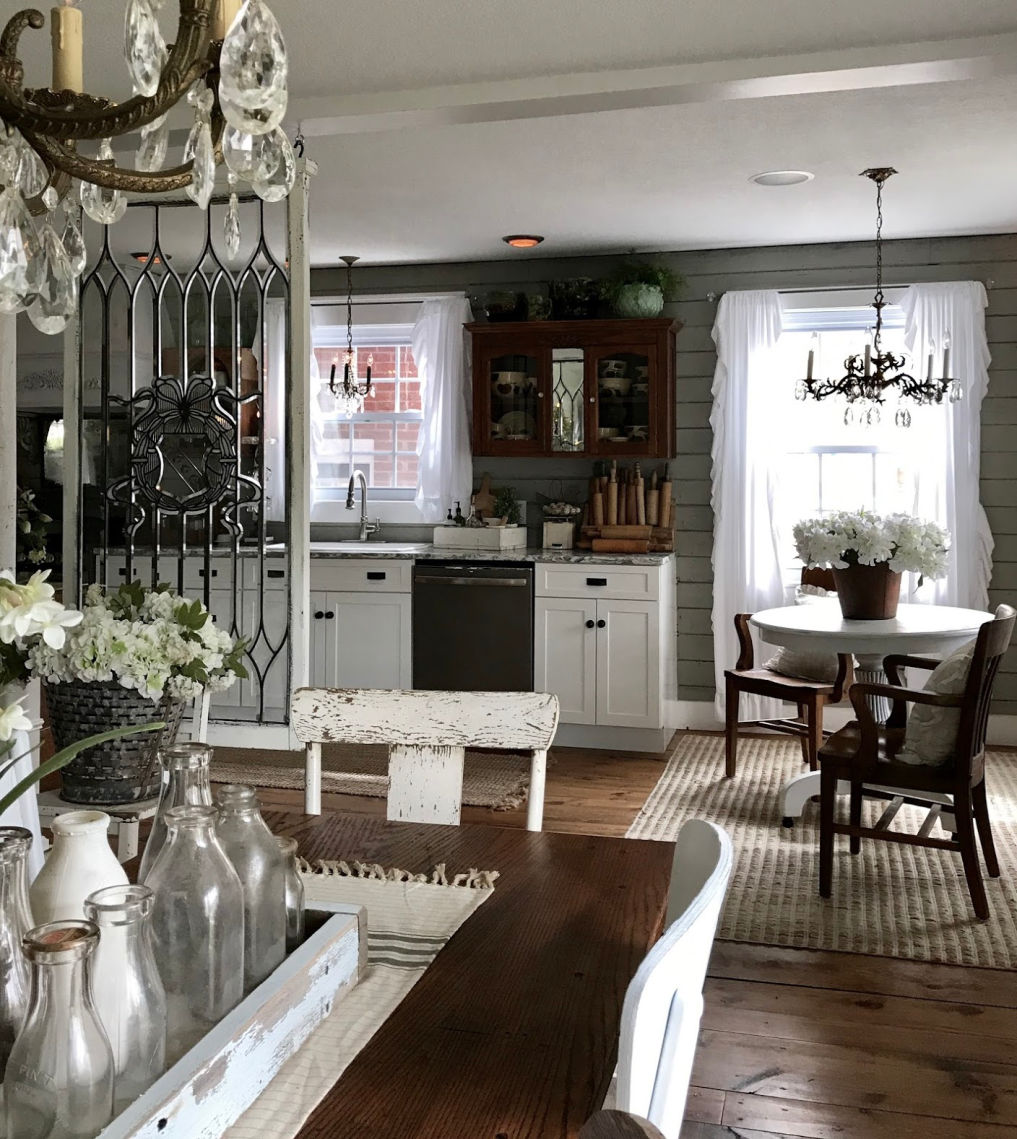 Can you believe the wood floors are brand new pine boards that look like they've been in the house forever.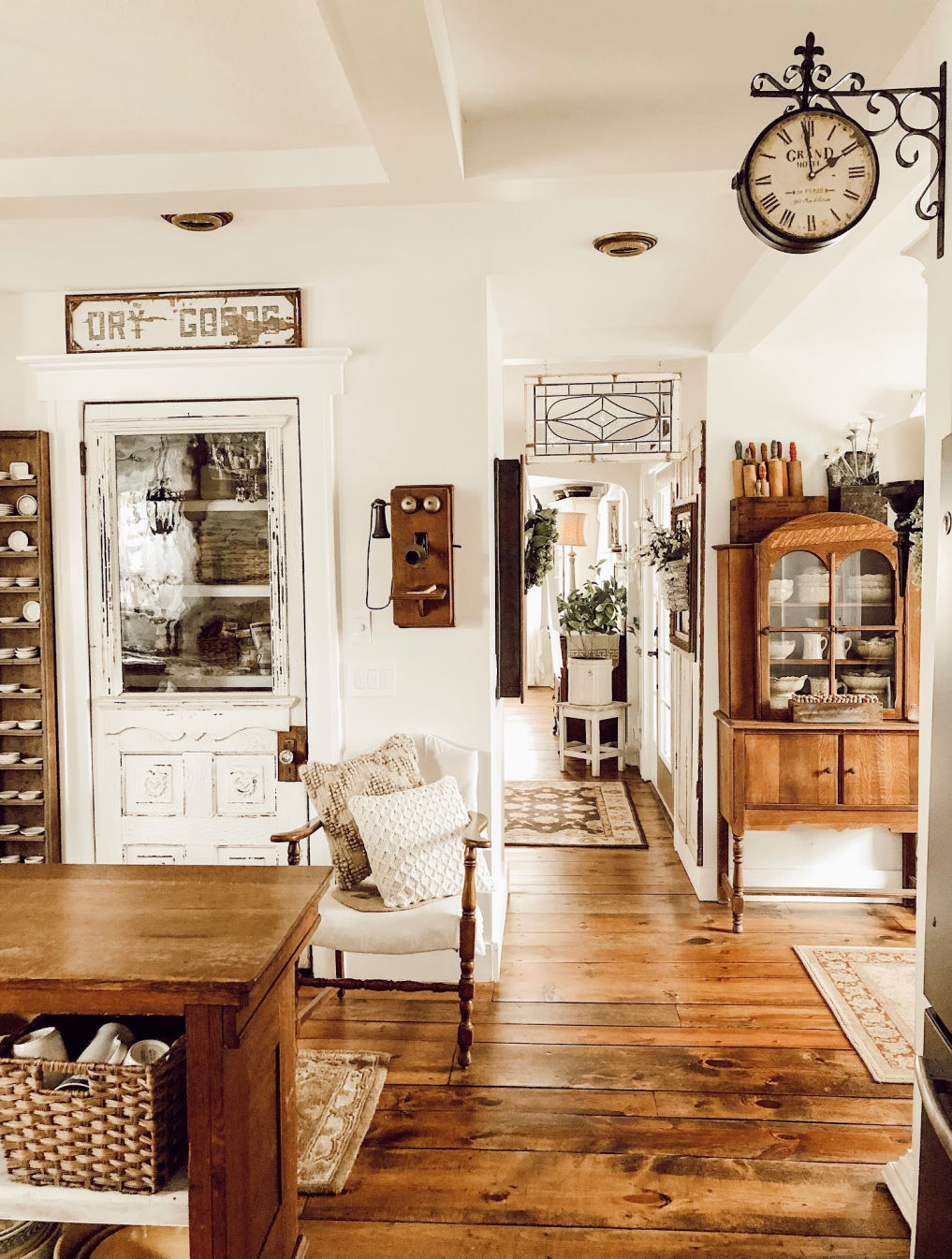 A new door just won't do in this old house so they found this beautiful old door for the pantry.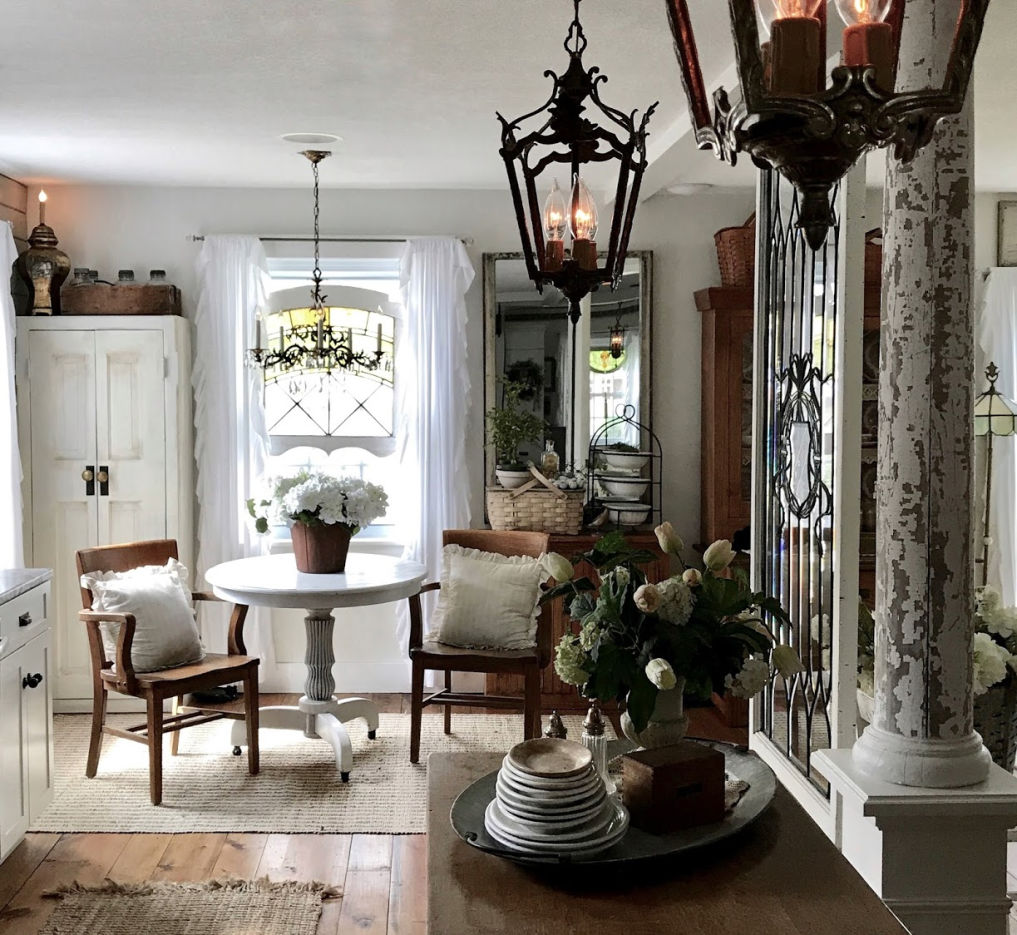 The fireplace has a shiplap wall to the ceiling to make it even more of a focal point.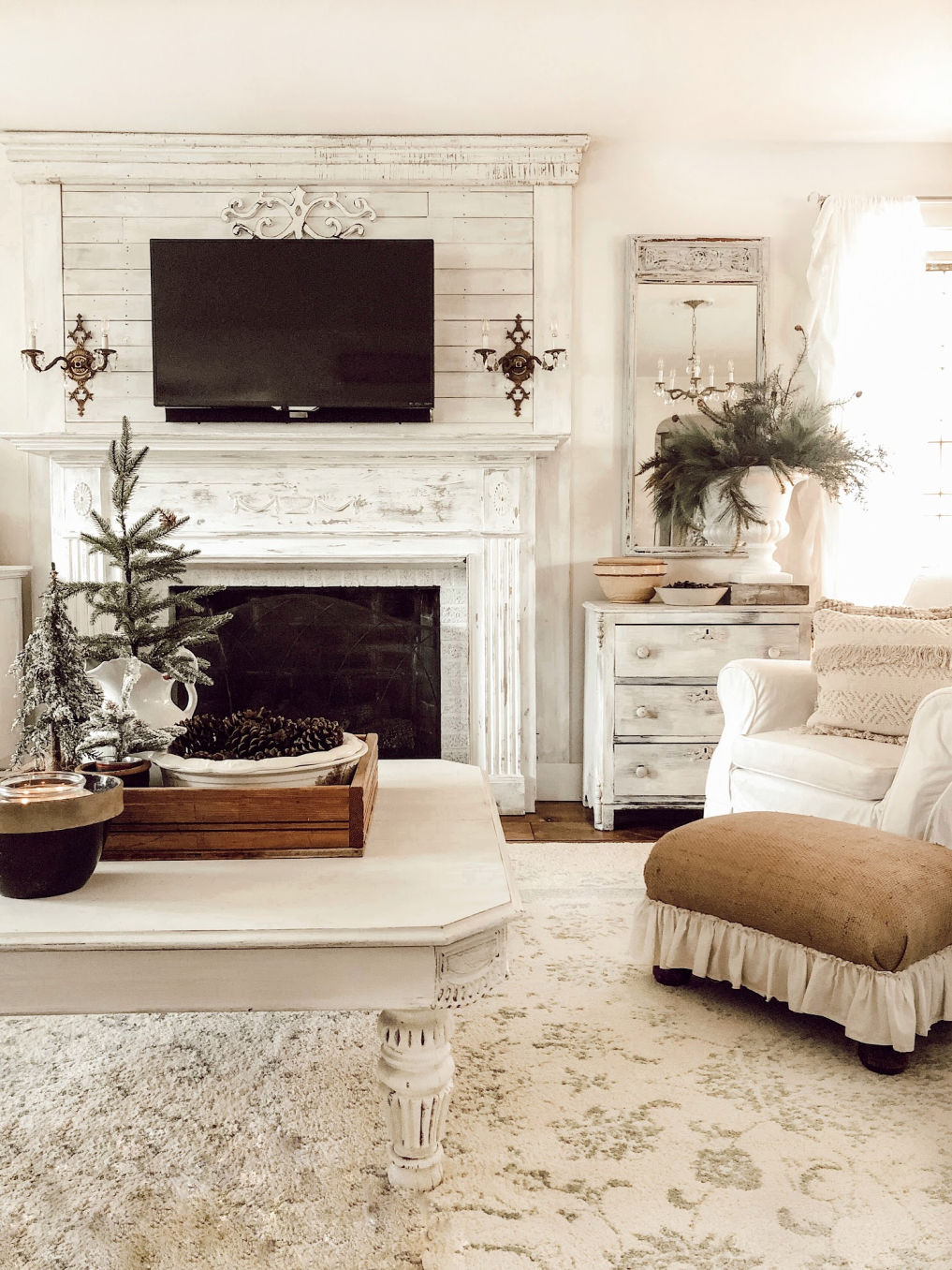 A pair of vintage green velvet chairs makes for a cozy place to sit near the glow of a flocked Christmas tree.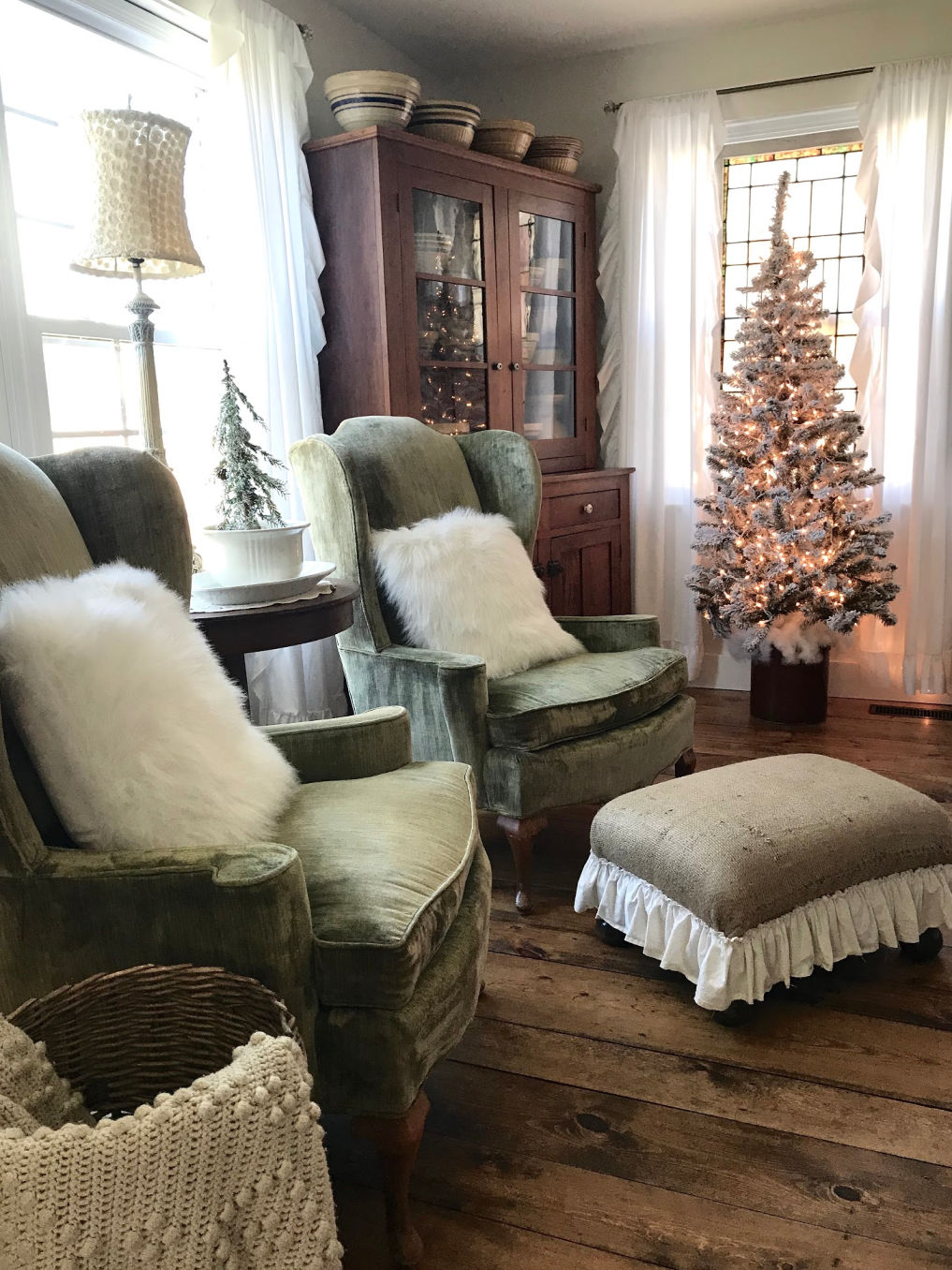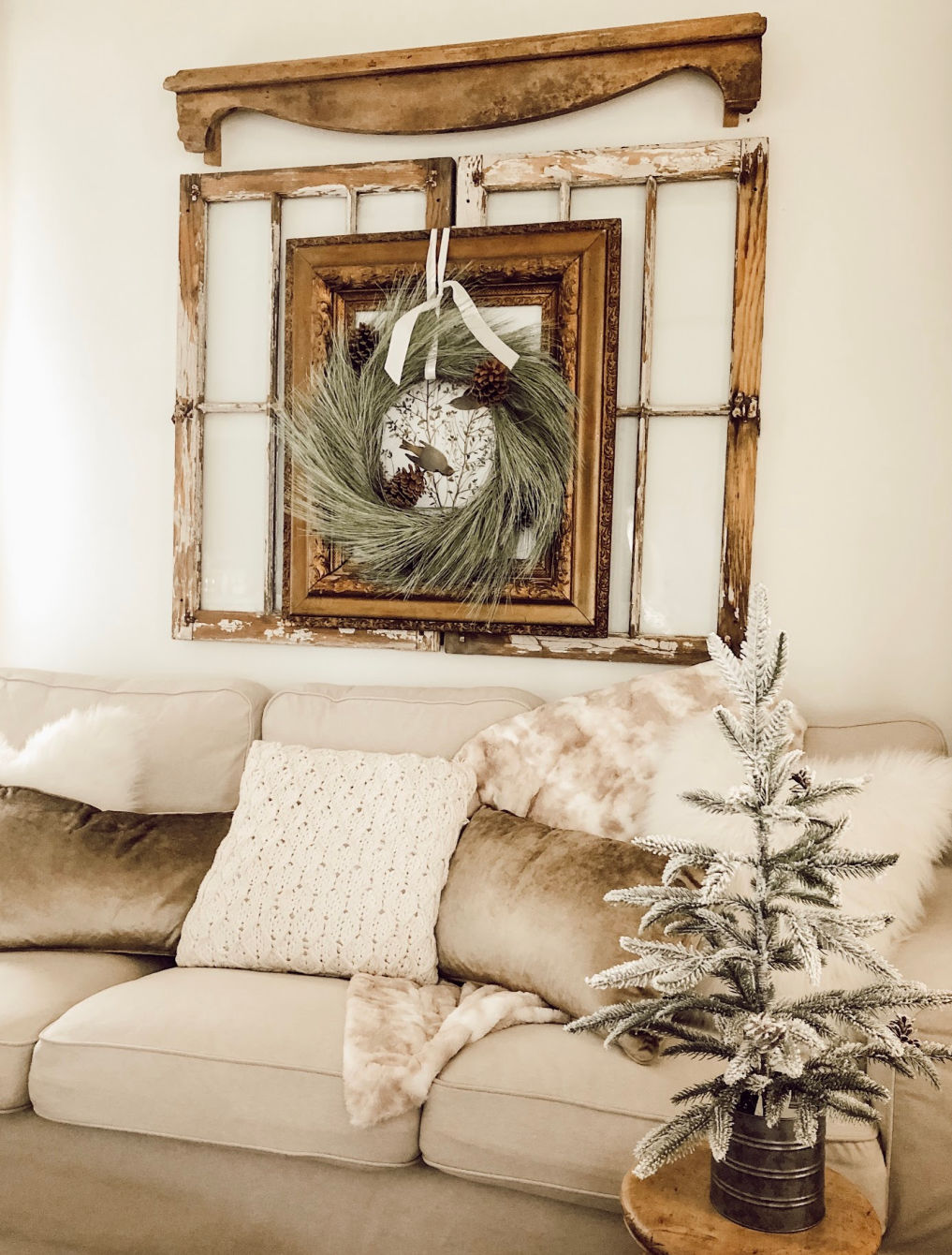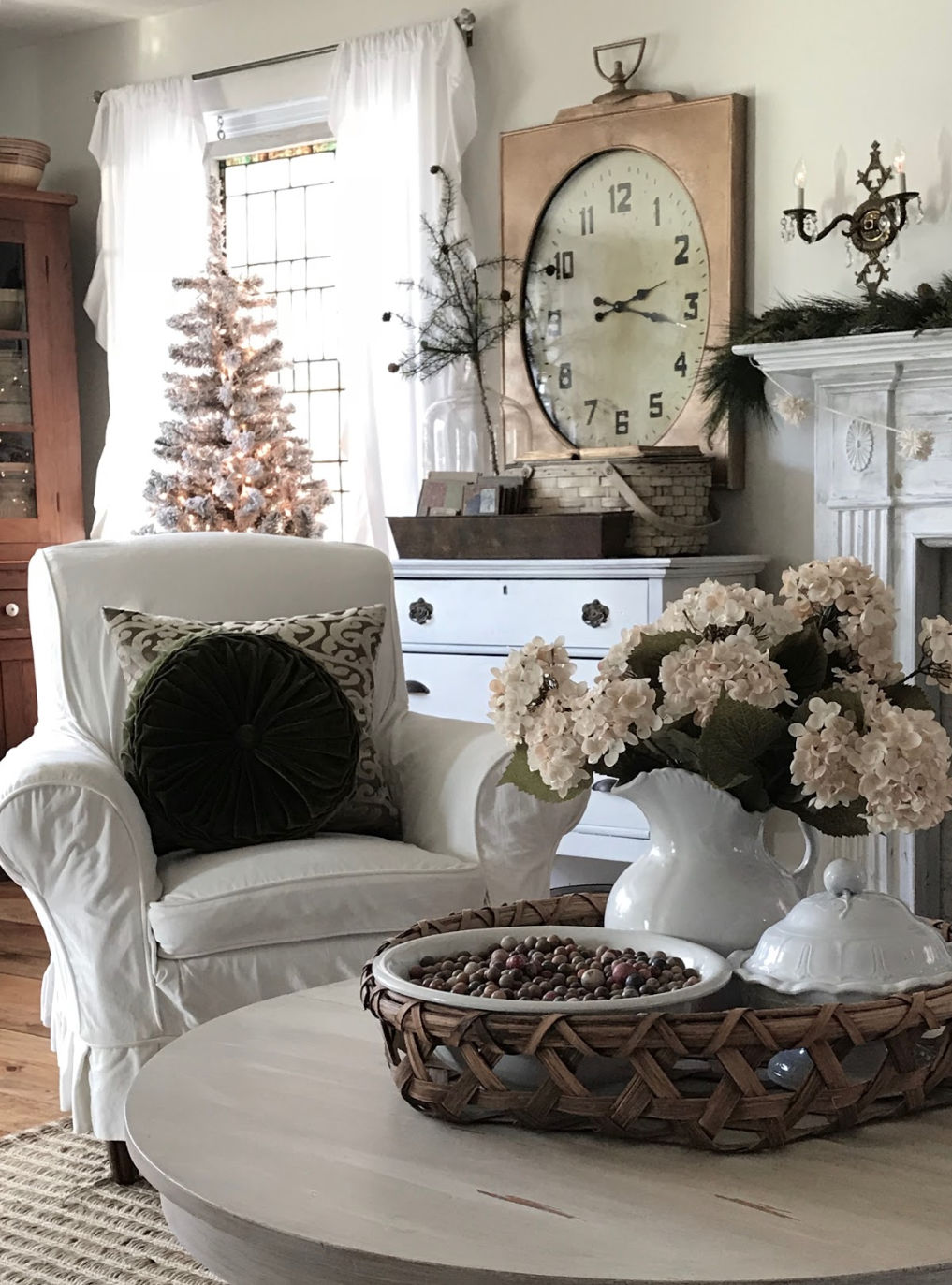 Warm wood mixes effortlessly with a painted cabinet and mismatched chairs.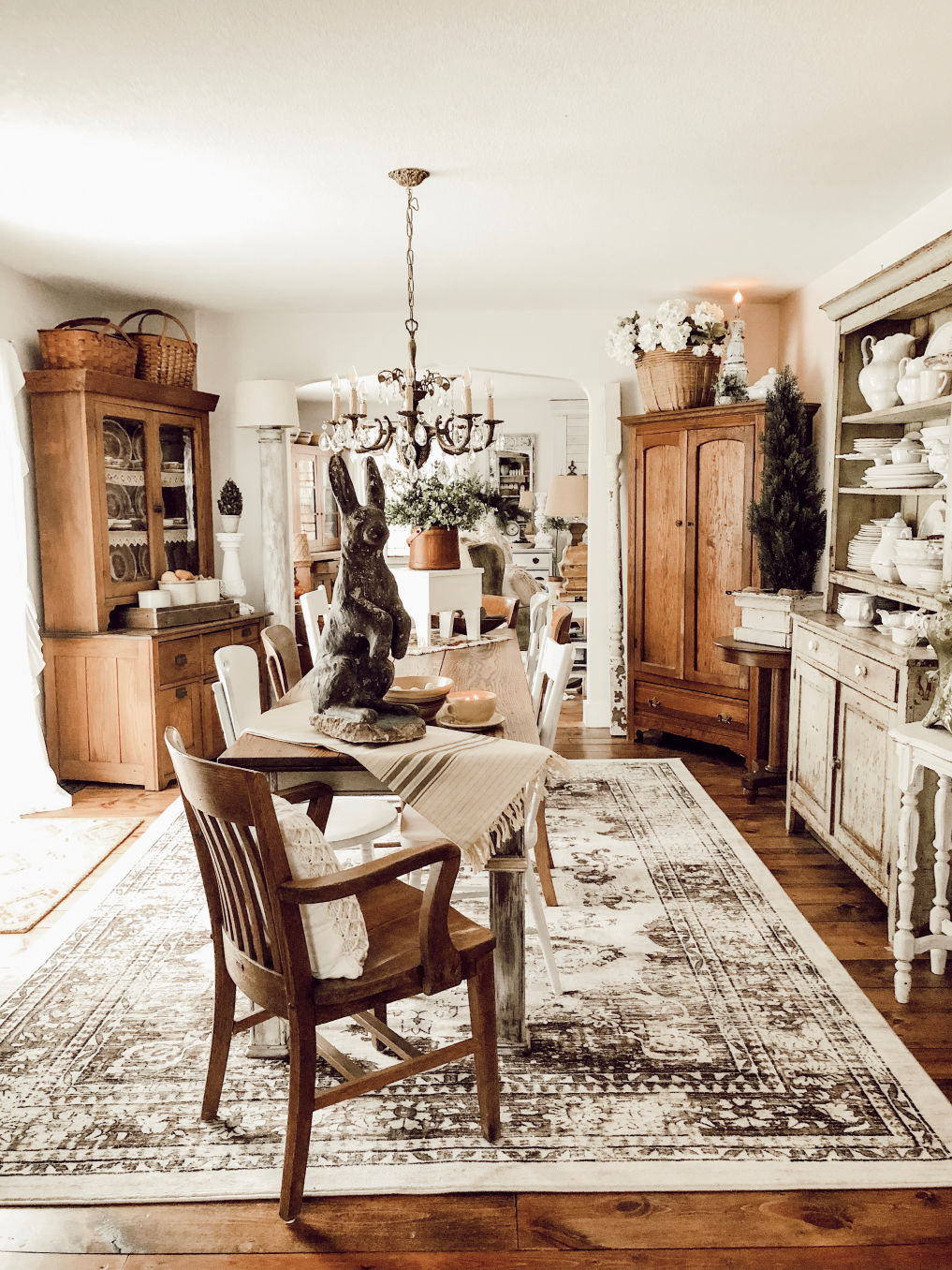 Danelle likes to mix all different types of Christmas trees around the house for a natural, forest-like look.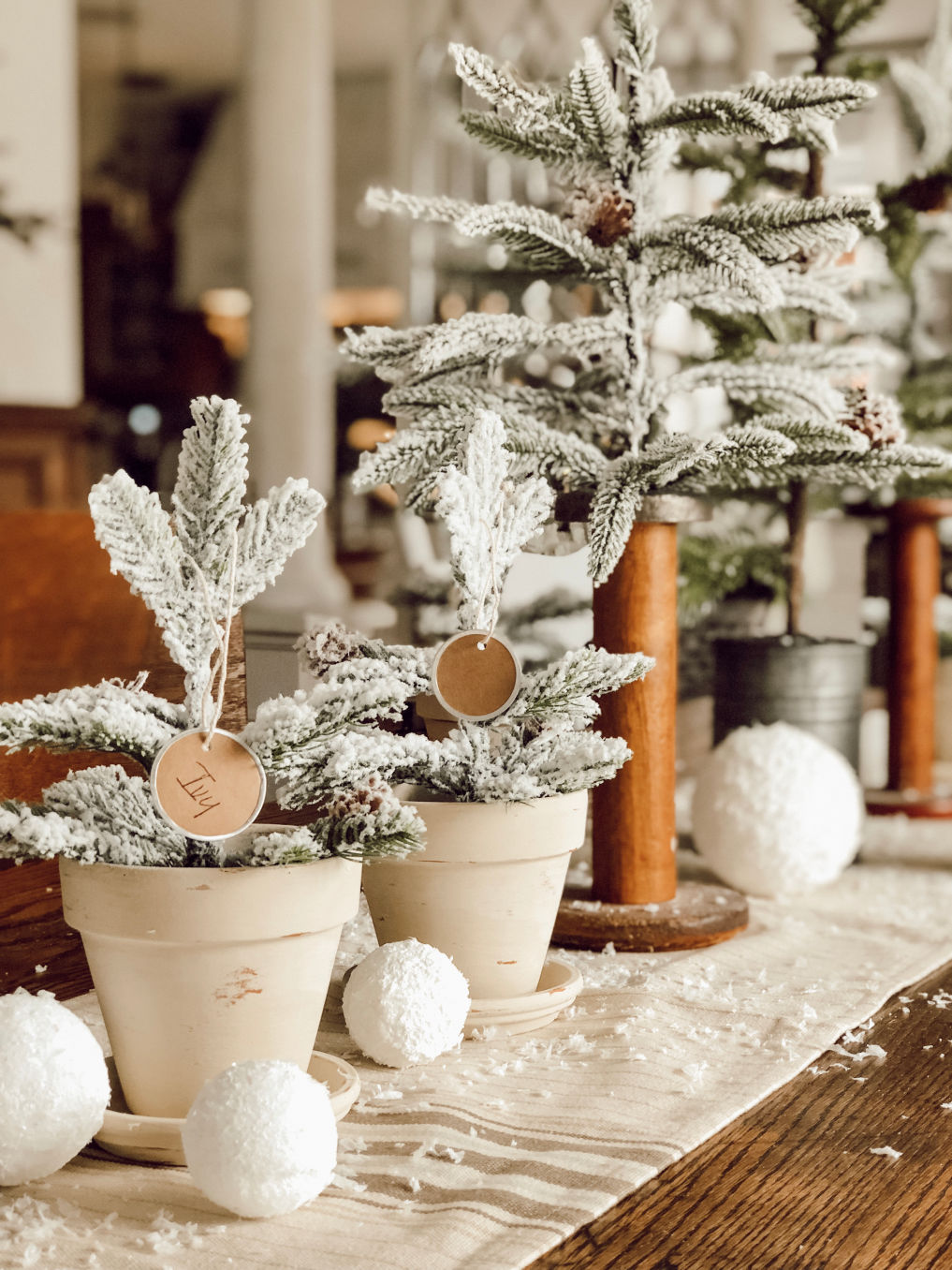 Can you see the excitement in Ivy Rose's eyes since her mom turned a former porch railing into this bannister!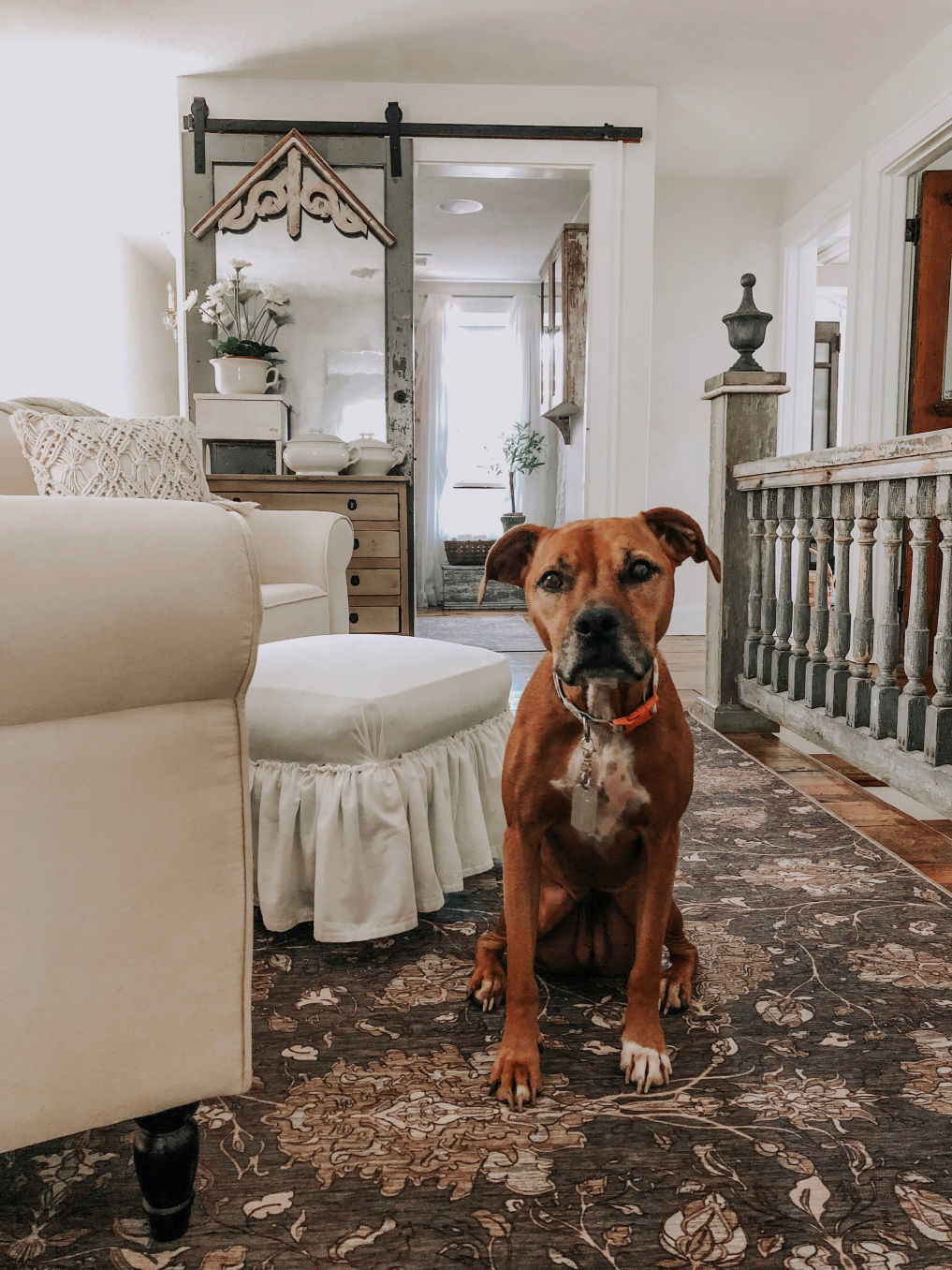 Fresh cedar garland dresses it up for the holidays.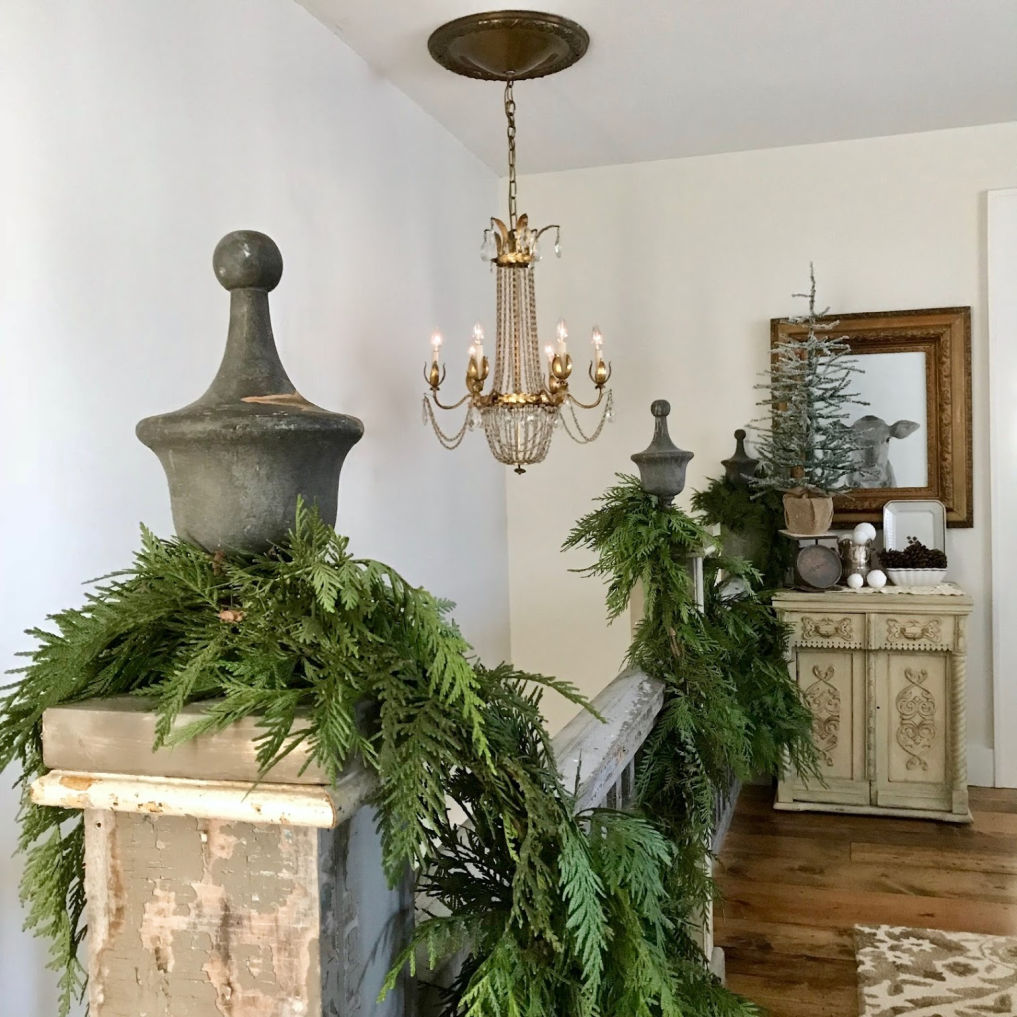 Brick wallpaper is the backdrop for chippy old shutters turned headboard.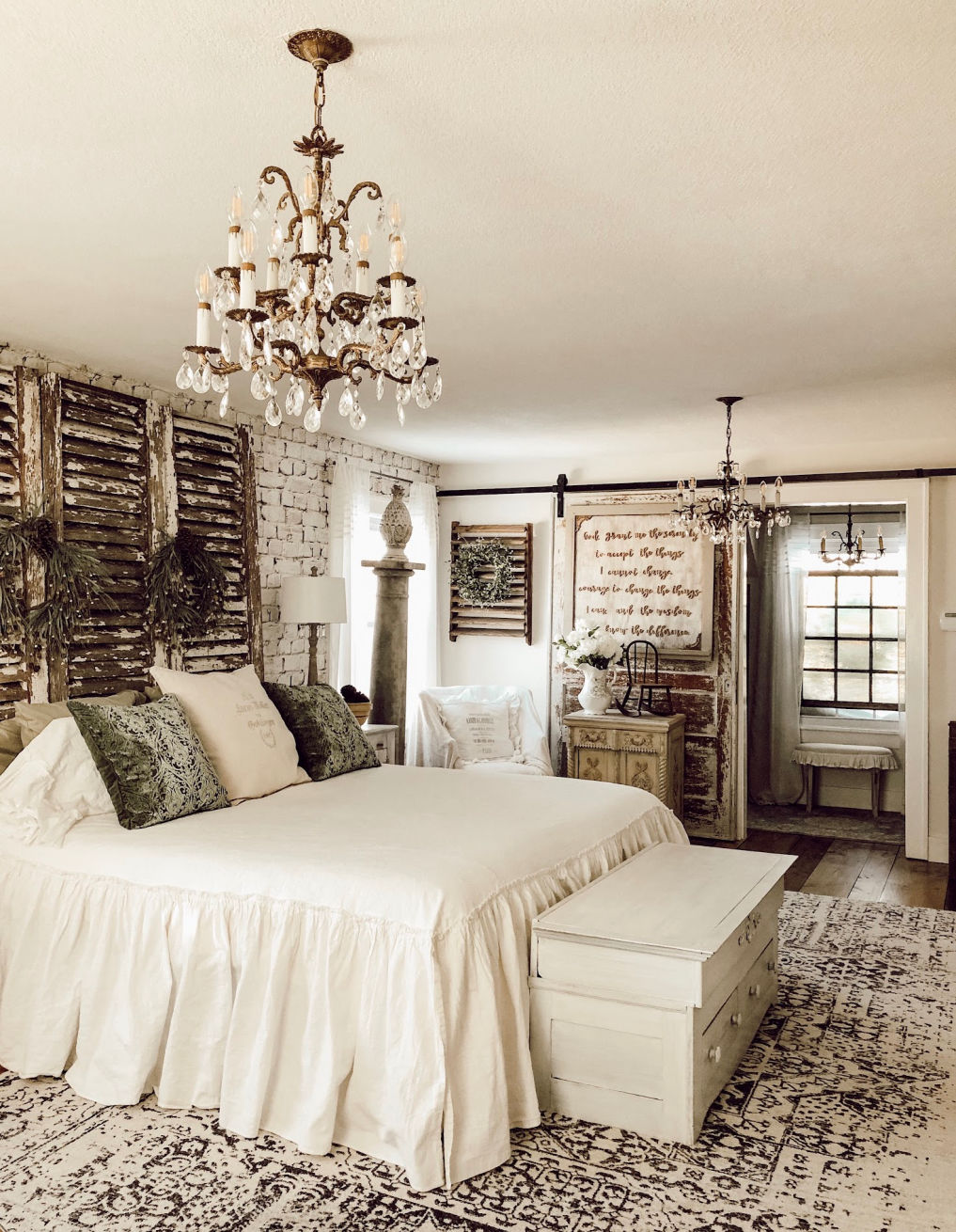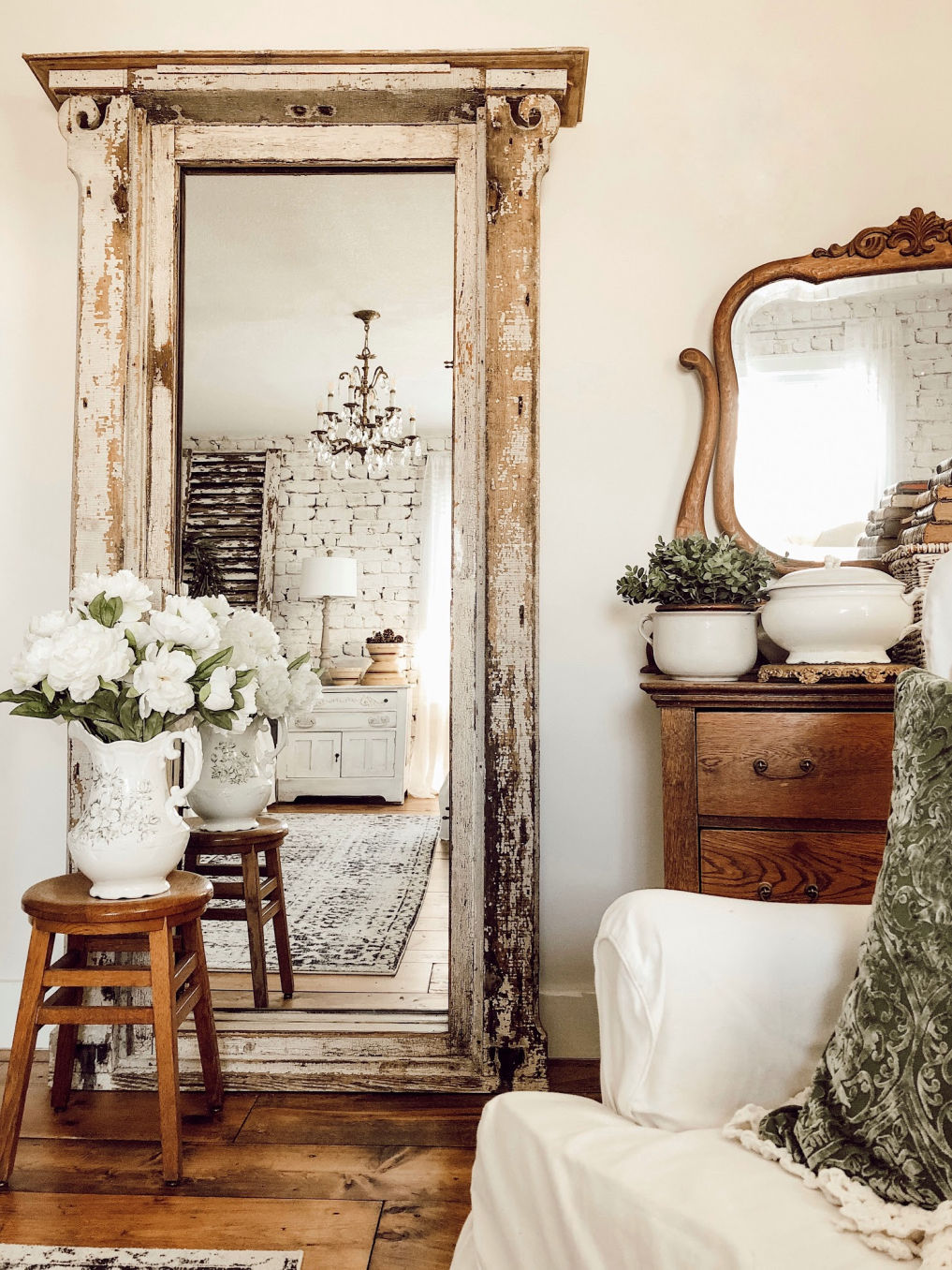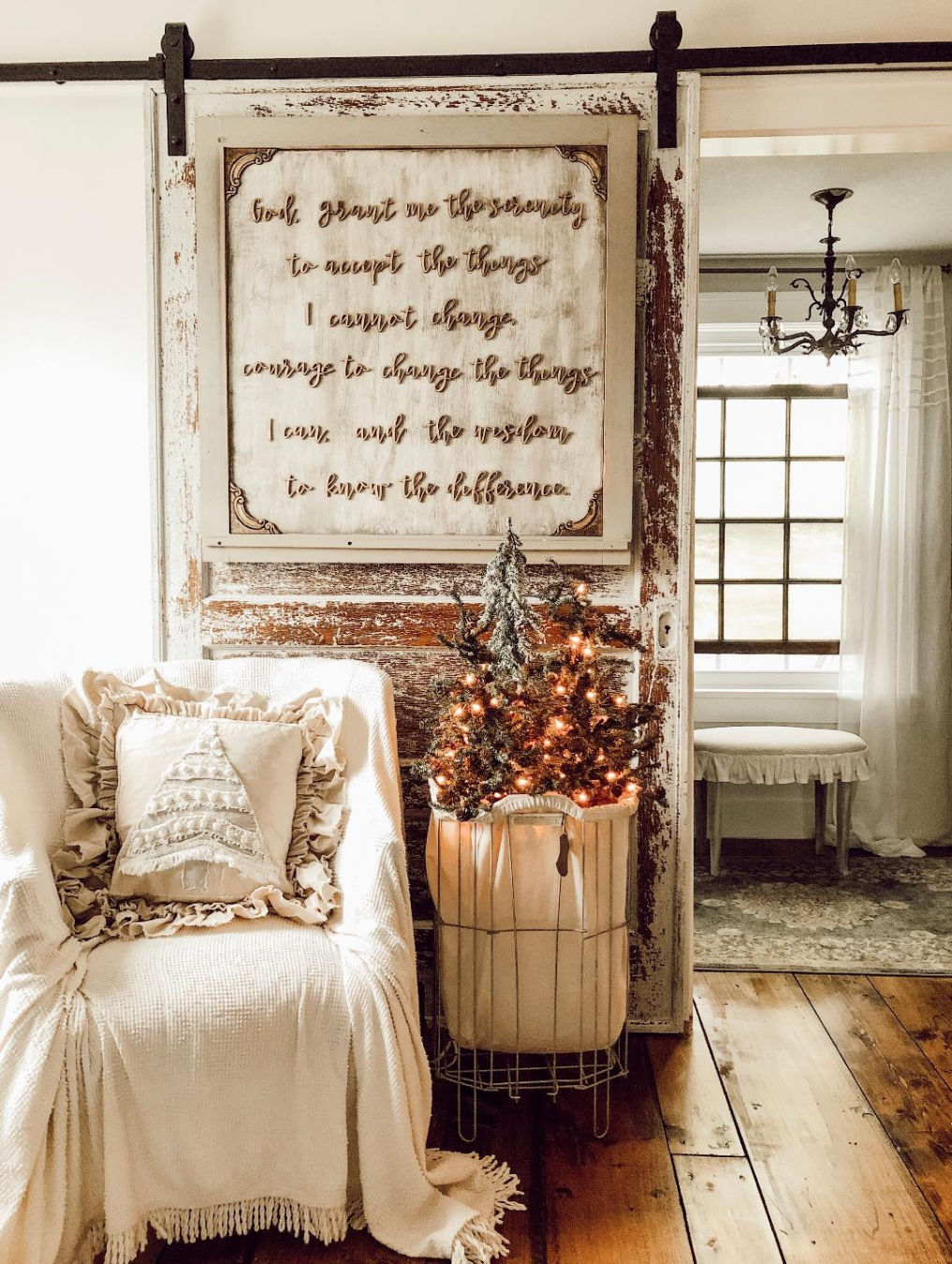 A pair of old metal lanterns hang over an antique buffet that's been turned into a beautiful bathroom vanity.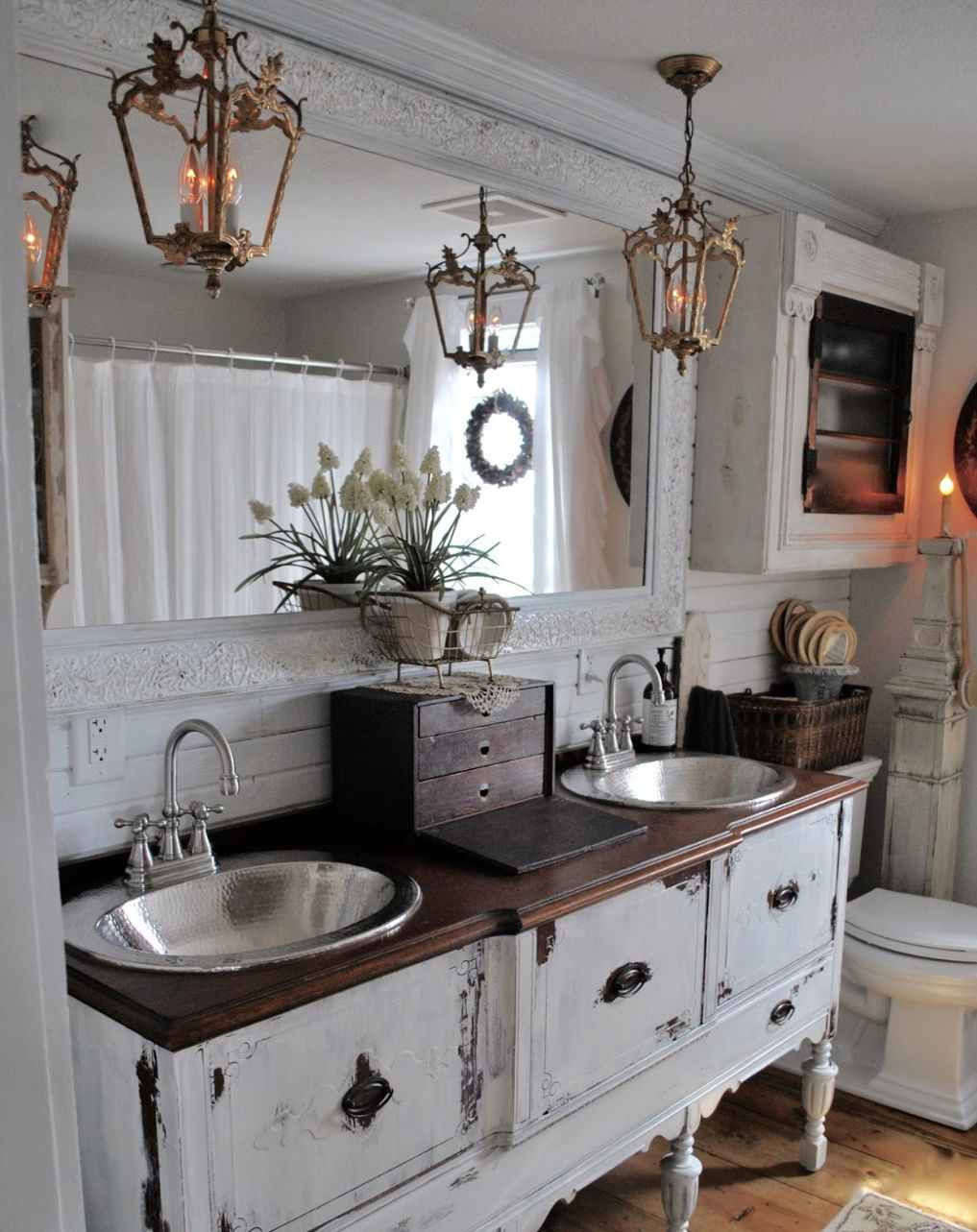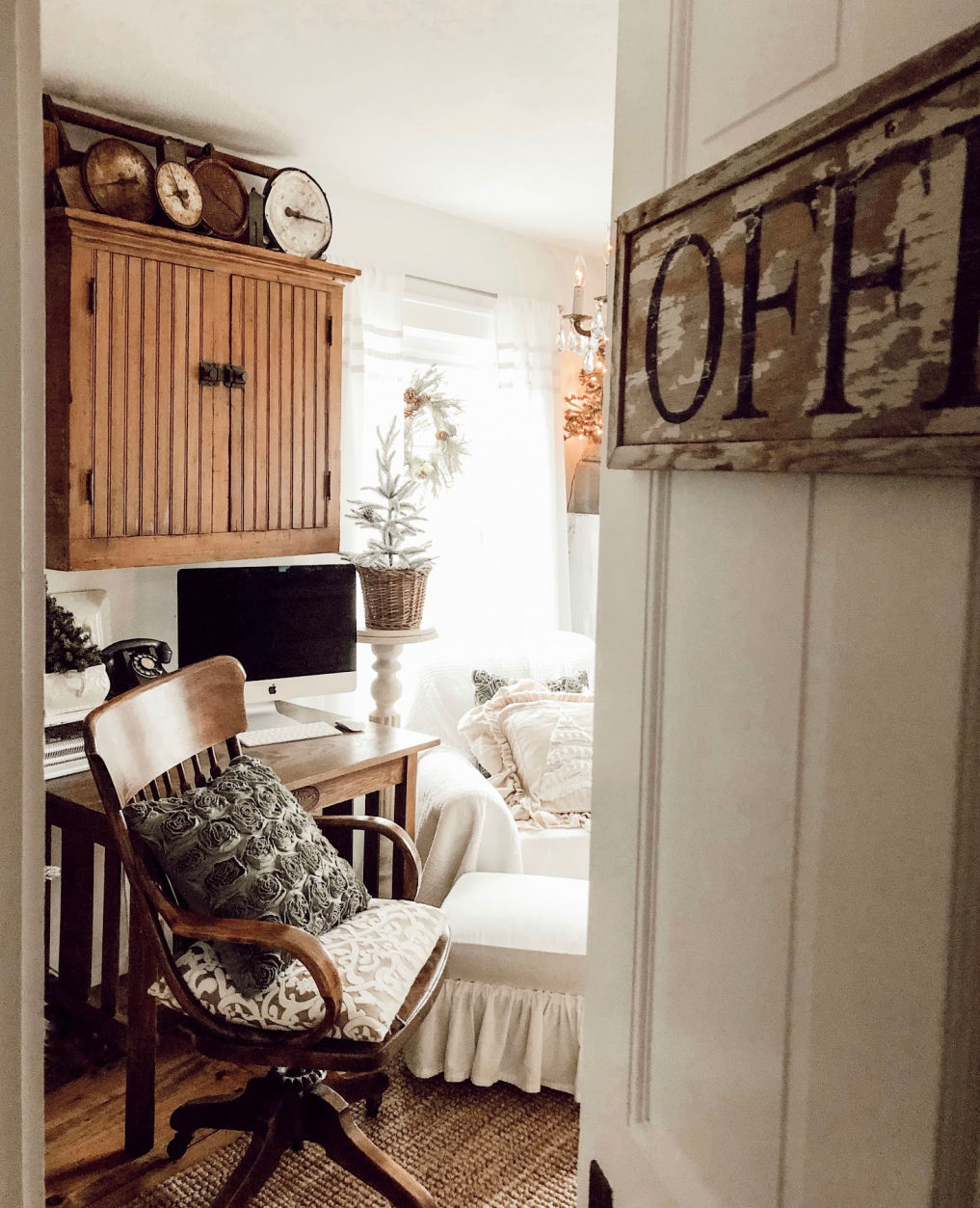 Danelle never loved the look of the mantel without a fire until she found the stained glass window to tuck underneath.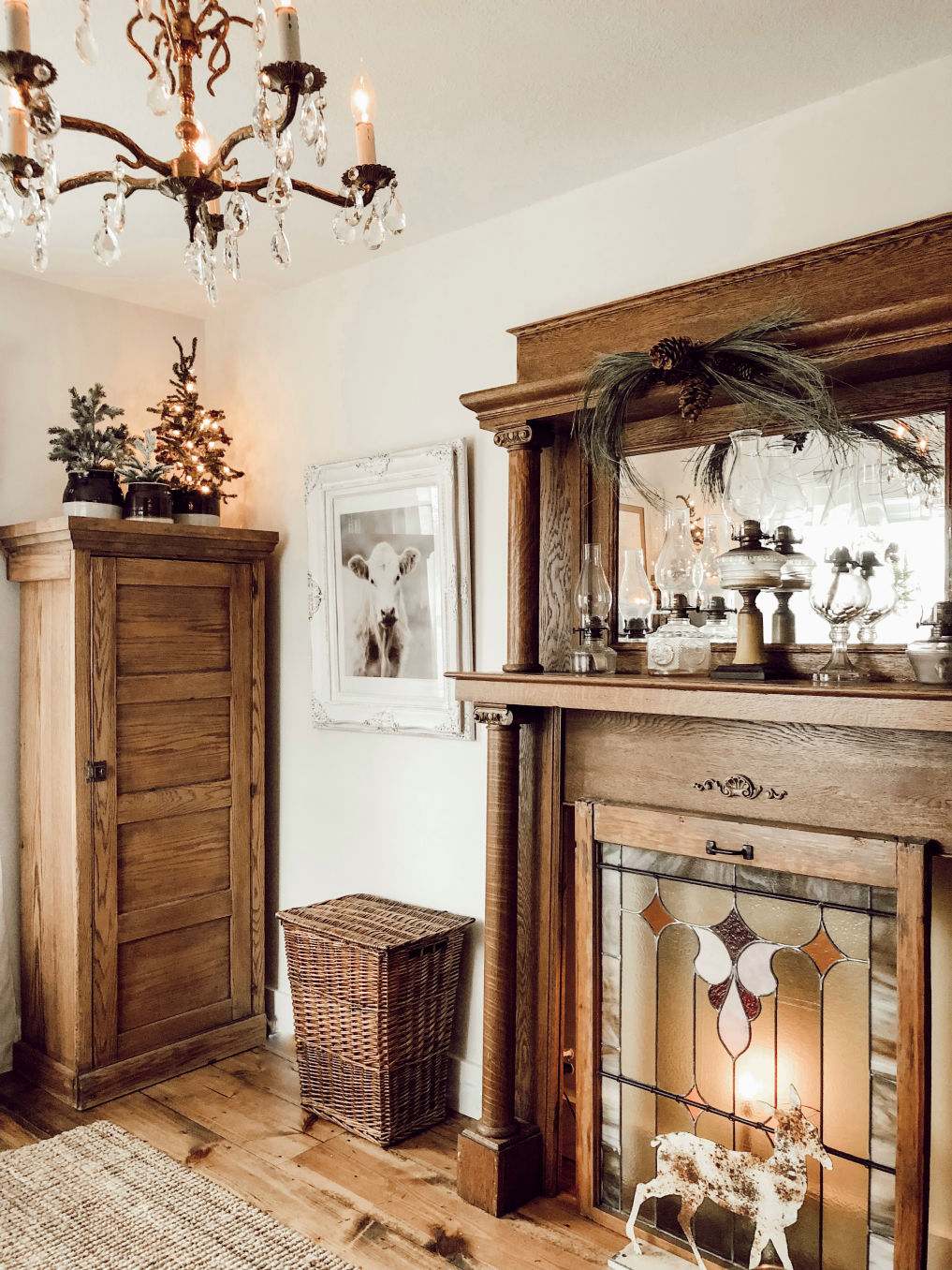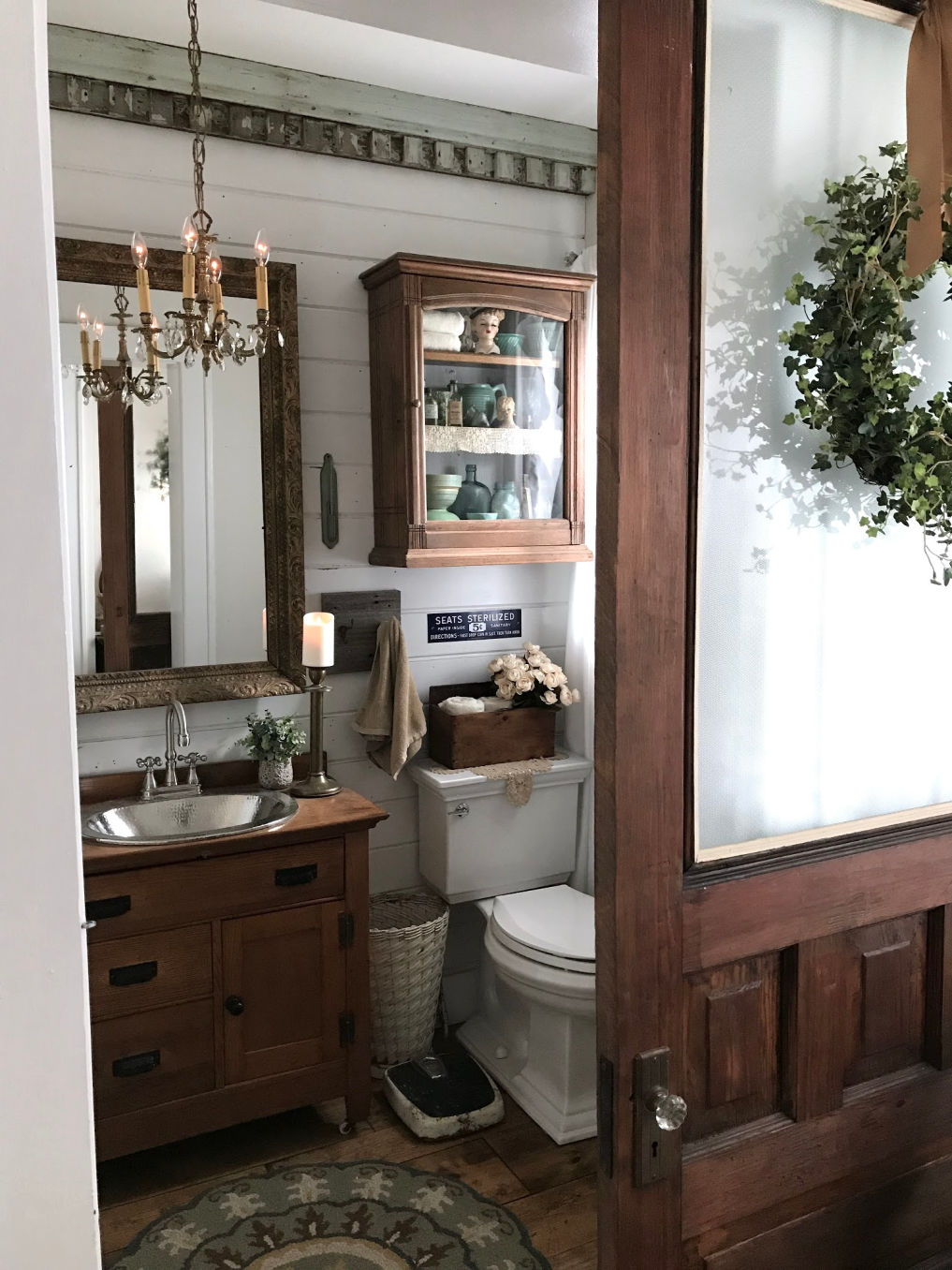 Even the powder room is filled with fun collections that are beautifully displayed among every day things.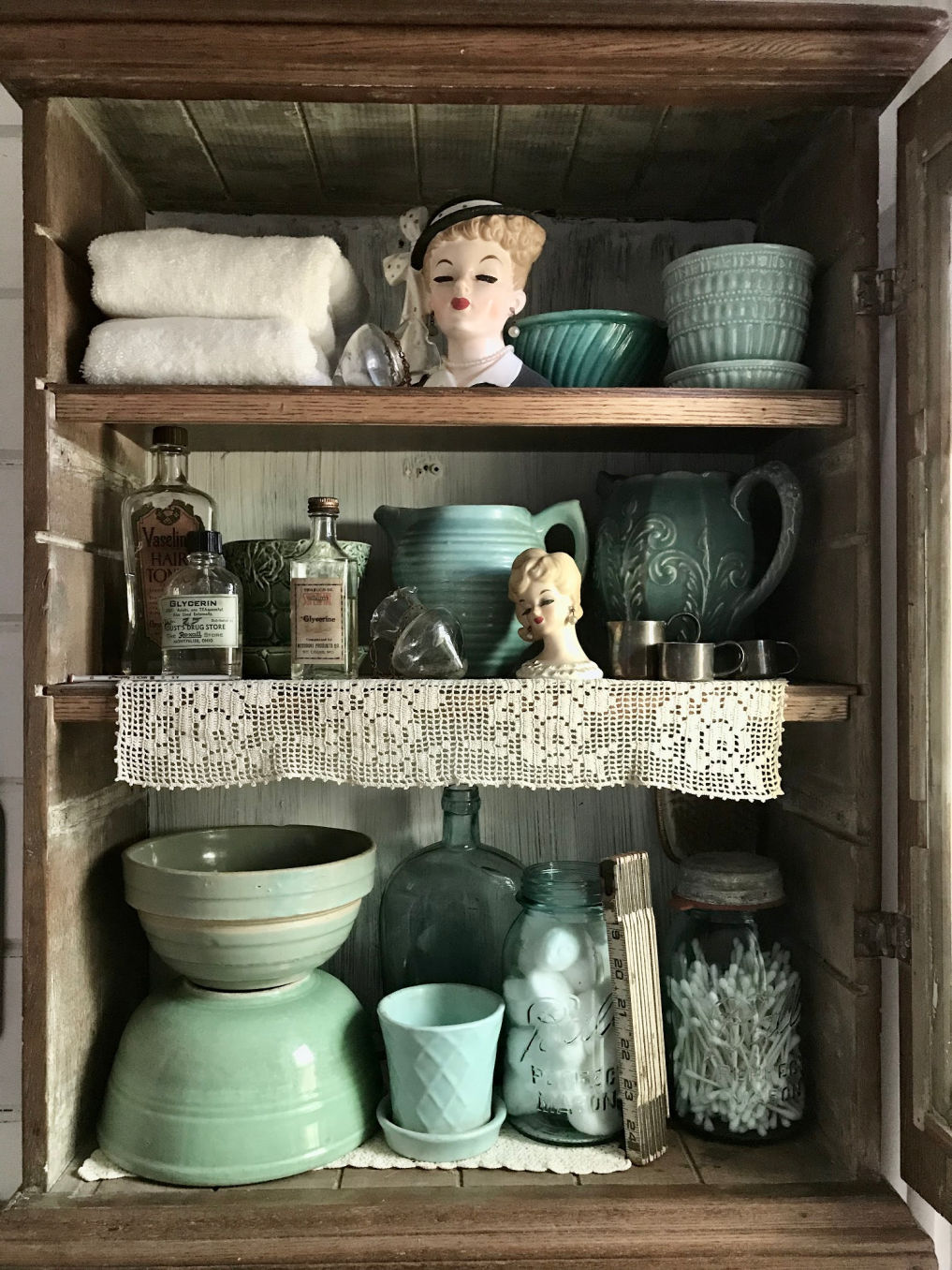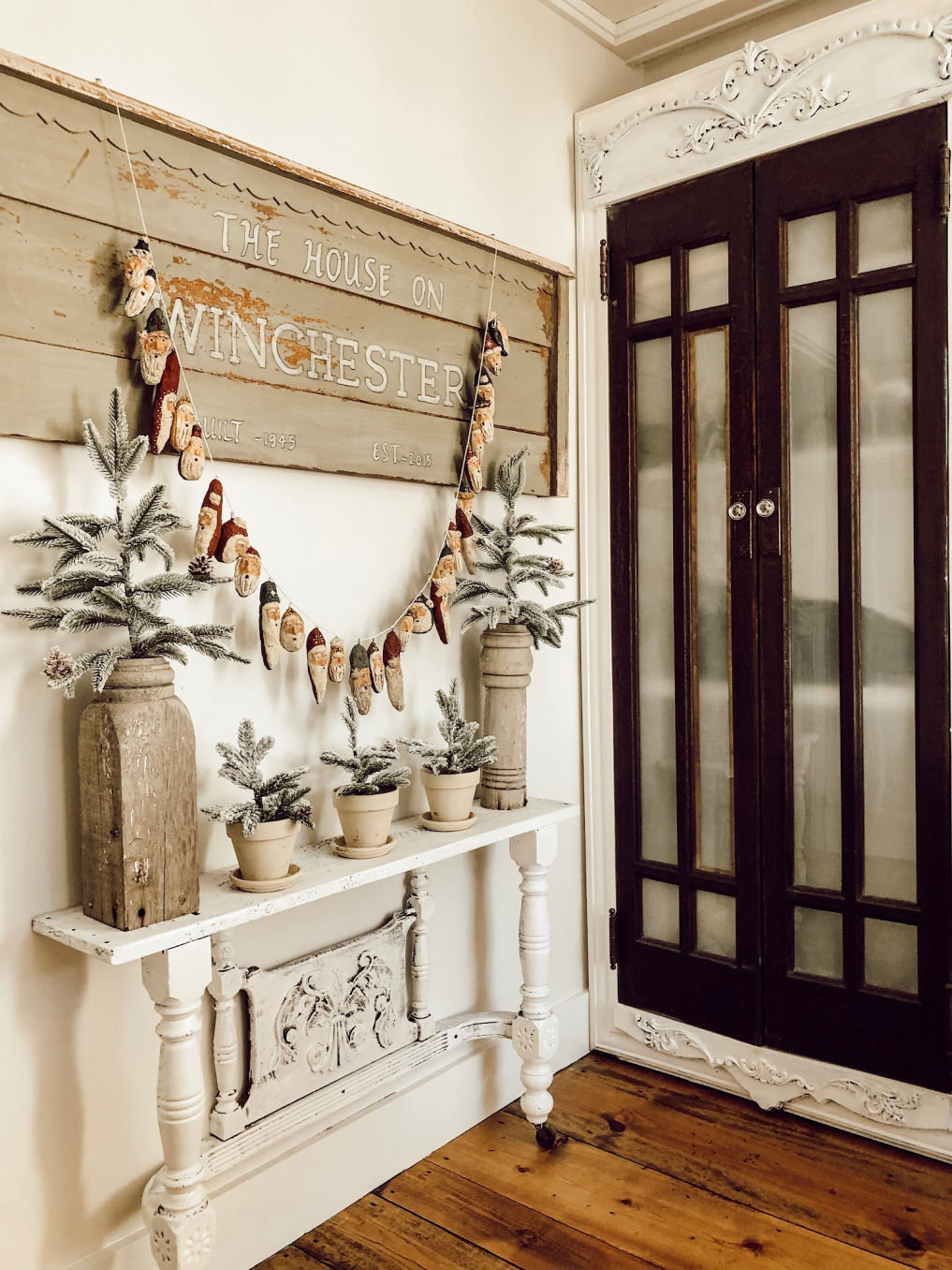 Why buy a basic cabinet from Home Depot when you can repurpose something unique.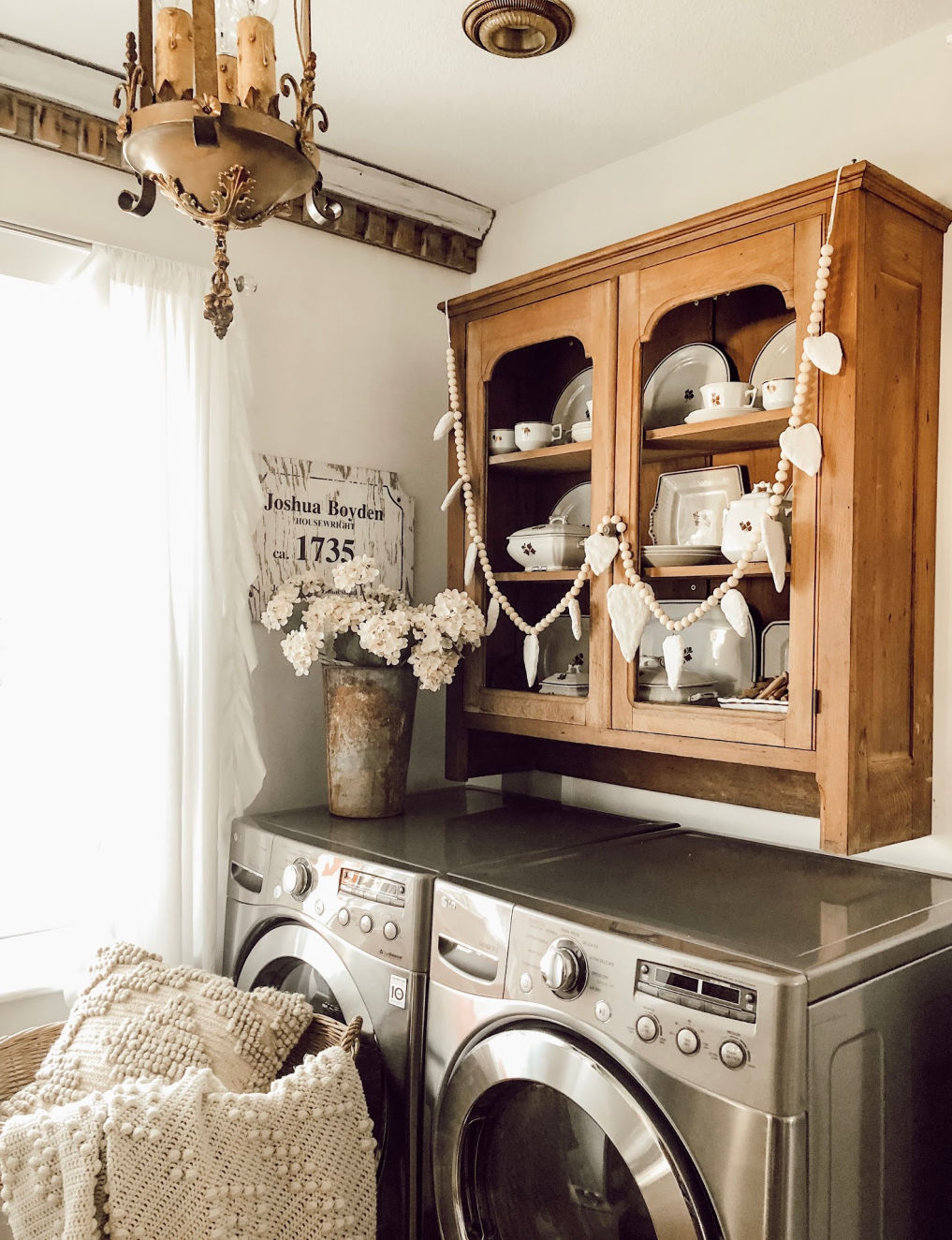 They even built the pergola that they strung with Edison bulbs and a chandelier.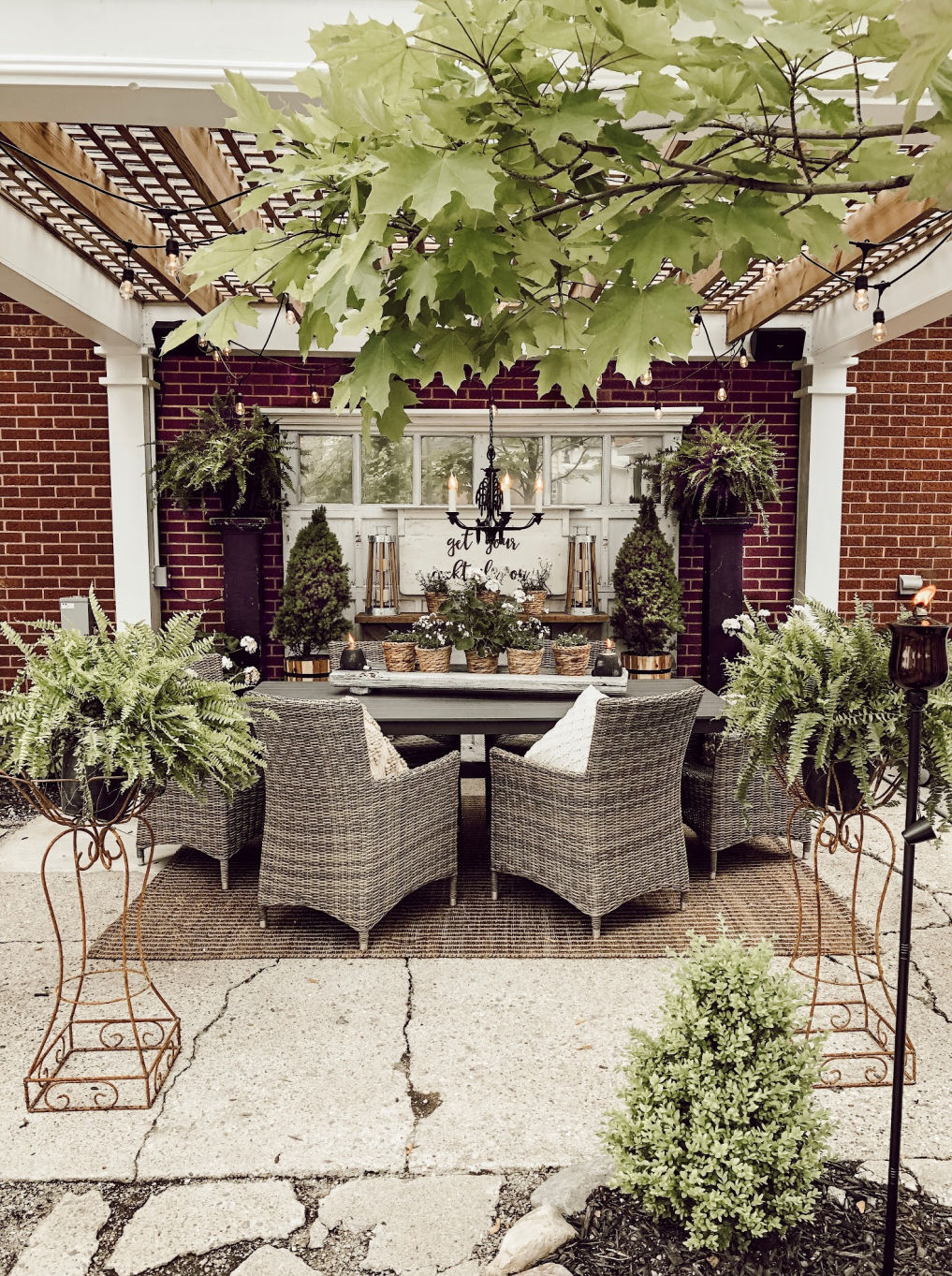 Even the chicken coop is cobbled together with old architectural finds.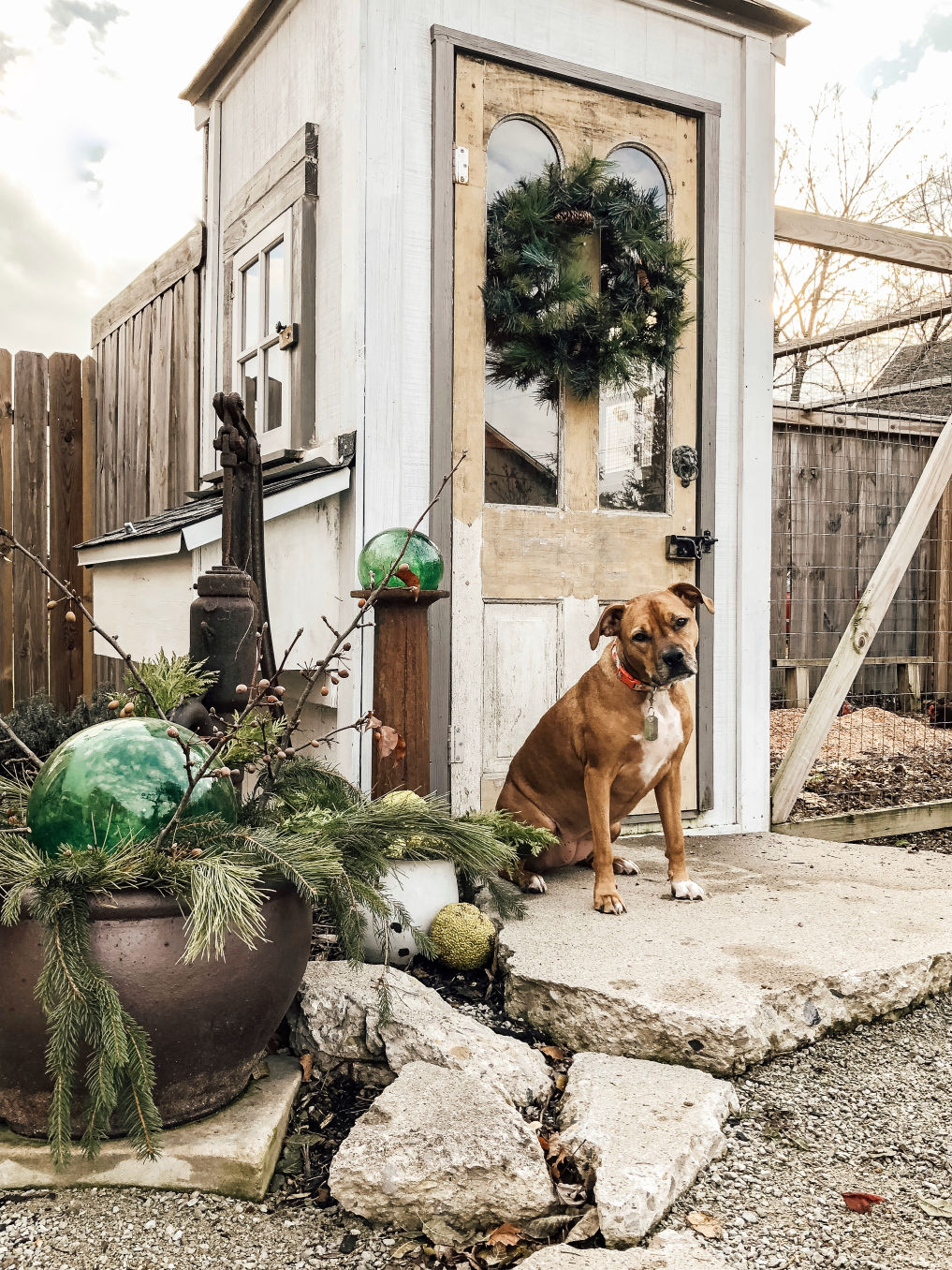 Danelle and Deb recently sold this house so they can build their dream home in the woods. Visit the House on Winchester to follow along.