Learn how to make orange pomanders that last. These tips and tricks will have you creating unique designs on your pomanders and making sure they last for years. Let the amazing smell of cloves and oranges fill your home around the holidays. This is a great Christmas craft for kids and adults and you can use the pomanders to create beautiful displays around the house.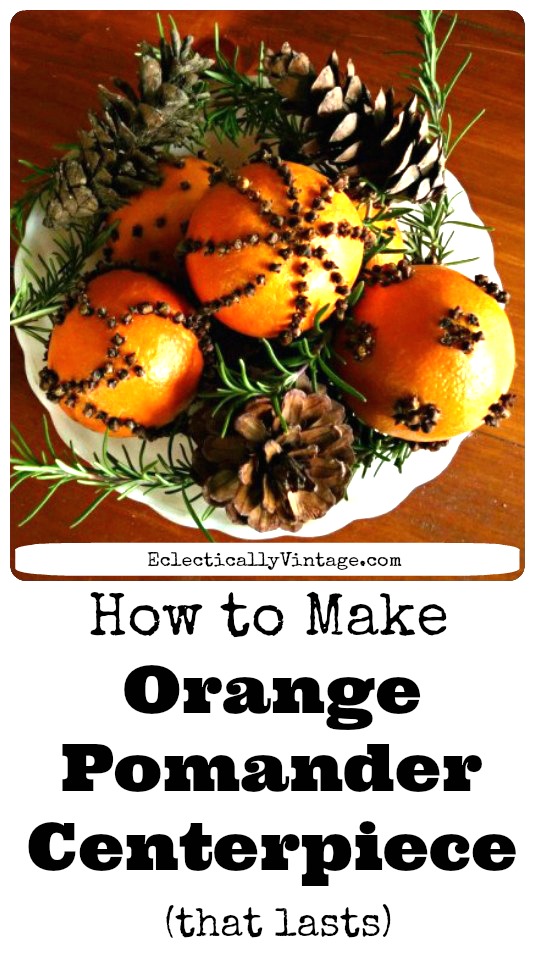 Growing up, my mom always studded our Christmas ham with cloves.
I loved the smell!
So the amazing scent of a bowl full of orange pomanders always reminds me of Christmas.
Pomander comes from the word pommel d'ambre which means apple of amber.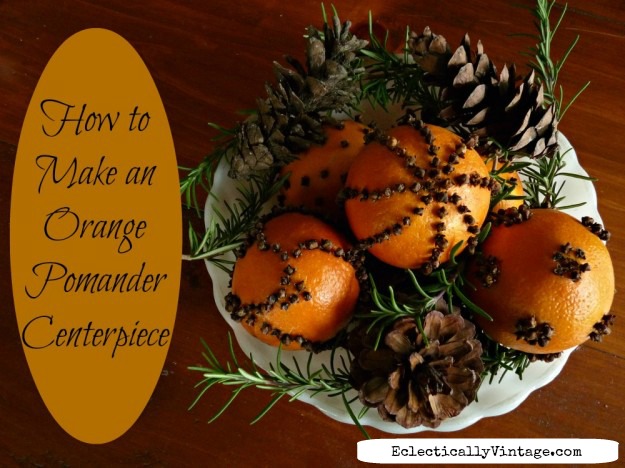 Set a bowl of cloves and a bowl of oranges on your coffee table and watch your family get creative.
They are so simple to make.
How to Make Orange Pomanders
1) Wash and dry oranges
2) Simply poke cloves into oranges (if you have trouble inserting them, use a skewer to poke a hole no deeper than the clove, then place clove into hole)
Get creative with patterns:  swirls, spirals, flowers …
3) Place the pomanders in a paper bag for a few weeks to dry them out
The cloves will draw out the juices and they'll shrink in size.
4) Check on your pomanders every day to make sure they aren't getting moldy (make sure to remove any that develop mold).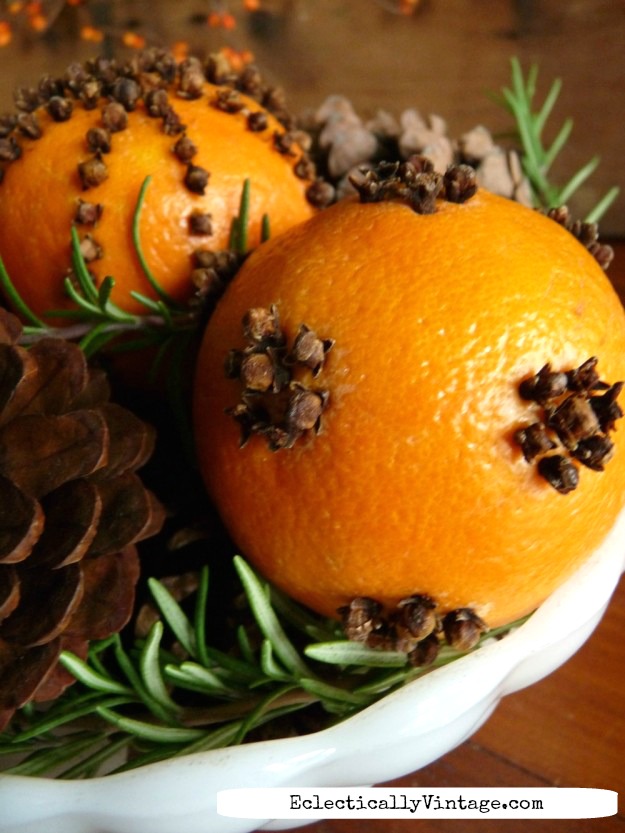 The best part, they'll last for years.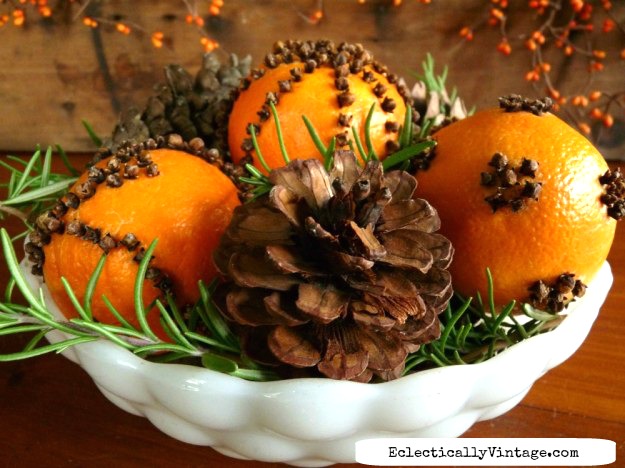 Why stop at a centerpiece, or these patterns?
See my Monogrammed Pomander Place Settings.
It's how I'm setting my Christmas table this year.
Make sure to check out my tips on how to incorporate nature in winter decorating.