This week in Kelly's Stamp of Approval 6 it's time to countdown to Christmas. See how to make an epic charcuterie board that will wow your guests, tips to make old fashioned pomanders that smell amazing, a planter that stopped me in my tracks, my America's Next Top Model days, my dog has gone viral, my scary trip to the ER and more.
I love when towns decorate for the holidays and my jaw dropped when I passed this planter while shopping on Small Business Saturday. The height from the pampas grass and red berries combined with purple and green cabbage and trailing ivy is stunning.
This post contains affiliate links which means if you purchase something, I will earn a small commission at no extra cost to you.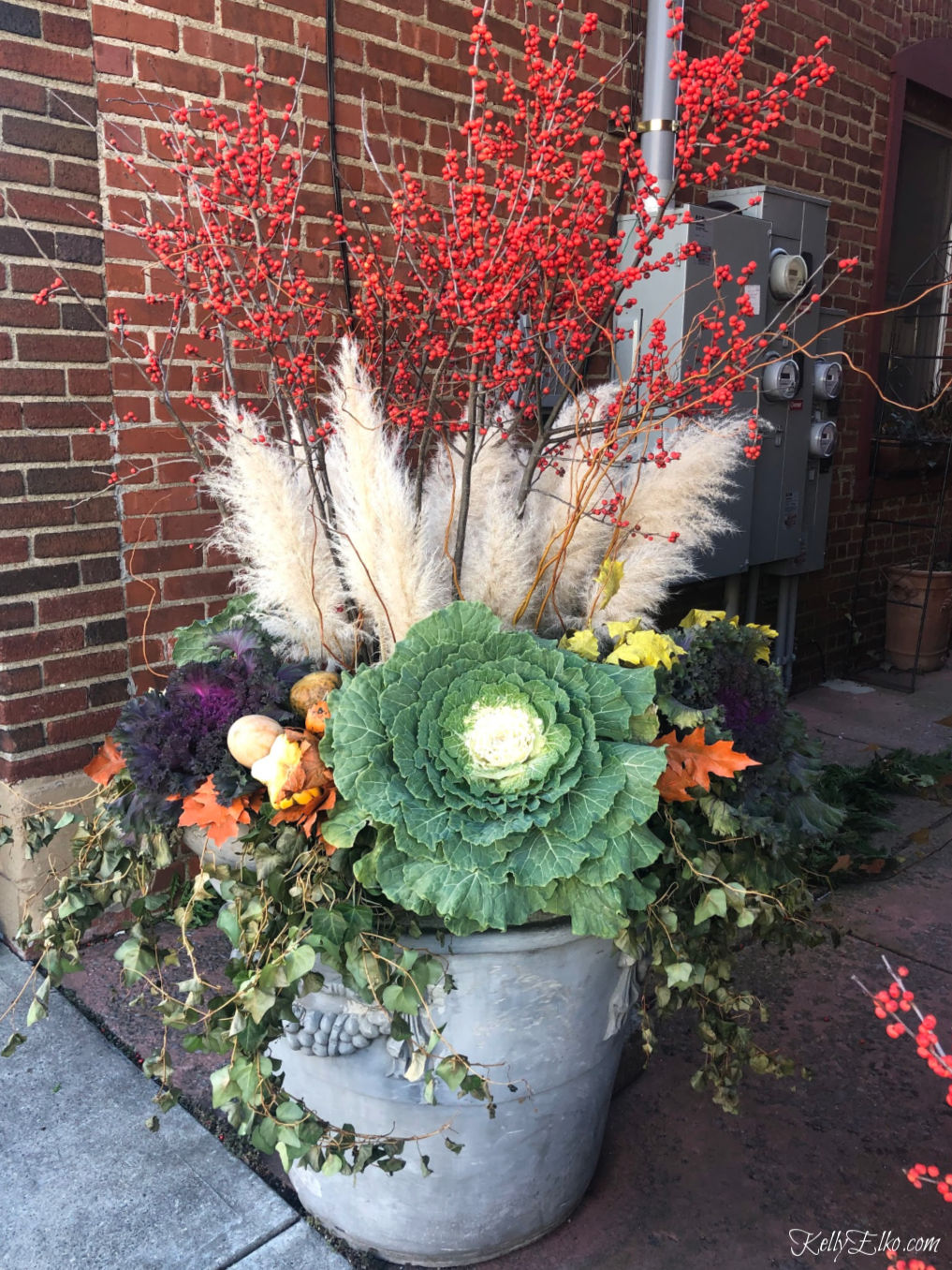 December 1 means starting the Christmas countdown and my whole family is so excited about this Harry Potter Advent calendar! Each day reveals a tiny little figurine all dressed up for the Yule Ball. I know, I know, we're weird!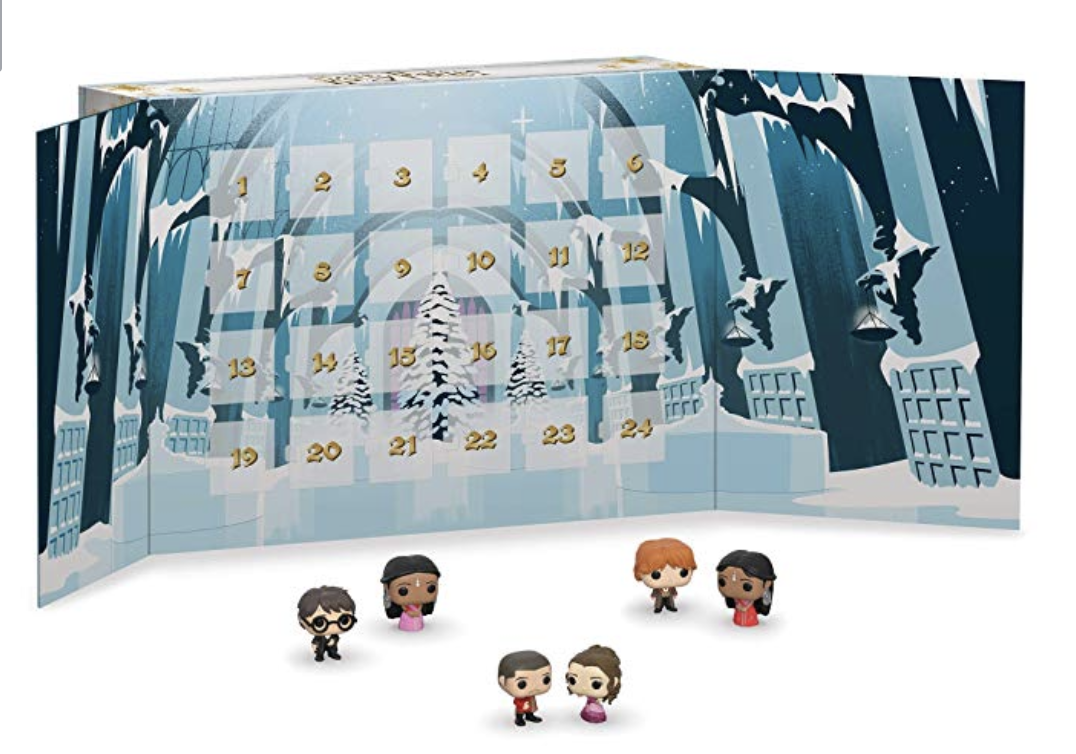 Christmas, and company, is coming and that means having to feed them. My favorite way to feed a crowd is to make a charcuterie board. The possibilities are endless so check these out for inspiration.
How to Make Epic Charcuterie Boards – Tips from a Pro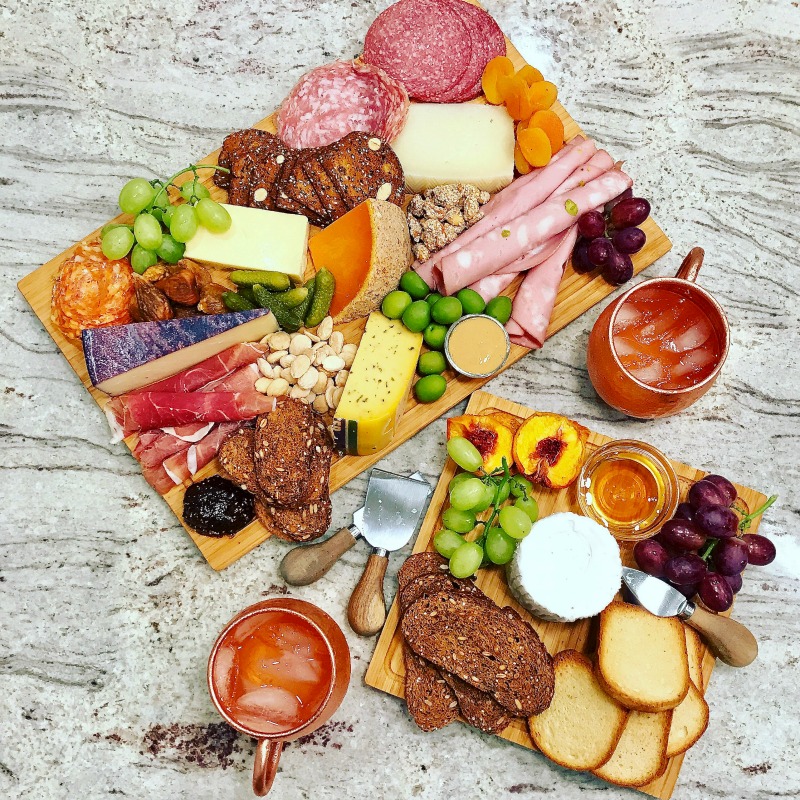 Have you ever made a pomander? They take me back to my childhood and smell amazing. There is a secret to making sure they last and don't get moldy!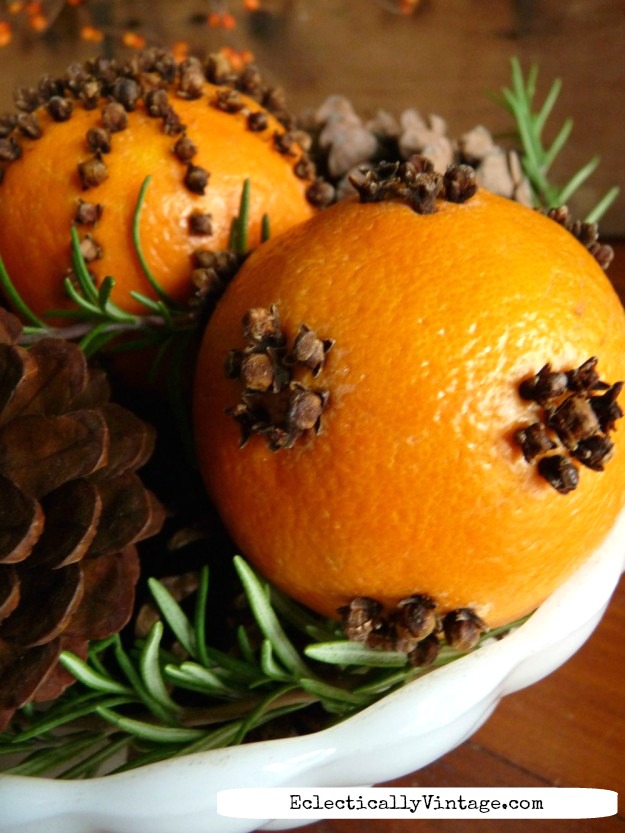 I always get so excited when people take the time to let me know they purchased one of my creations and Hank the Boston Terrier seems to be loving the new pillow his mom bought for him. It's my dog Sushi disgusted as Rudolph.
Boston Terrier Christmas Pillow Here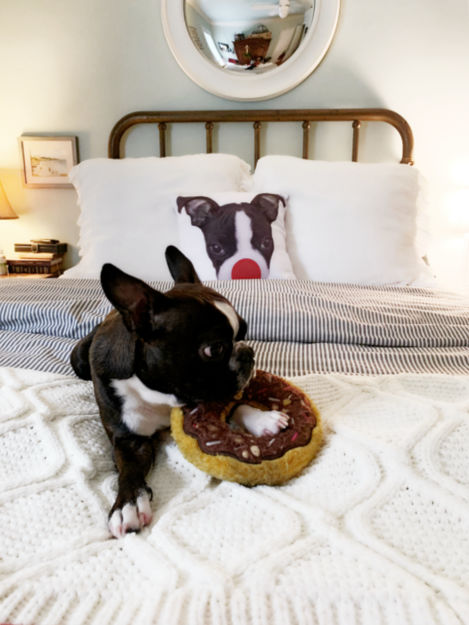 Going through a giant suitcase full of old photos still has me laughing out loud! As you can see, my parents loved every imaginable shade of brown. My sis and I really popped against that drab background in our blinged out costumes complete with Little House on the Prairie bonnets (Nellie Olson would be jealous). Even my tap shoes were gold! I'm the one with my awkward both hands on hips pose. My sister on the other hand, thought she was auditioning for America's Next Top Model. Tyra Banks would be proud!
See that white sign behind the trophy on the mantel? It's a vintage German train sign that my dad gave me years ago. Thankfully, I don't still have that sequined costume.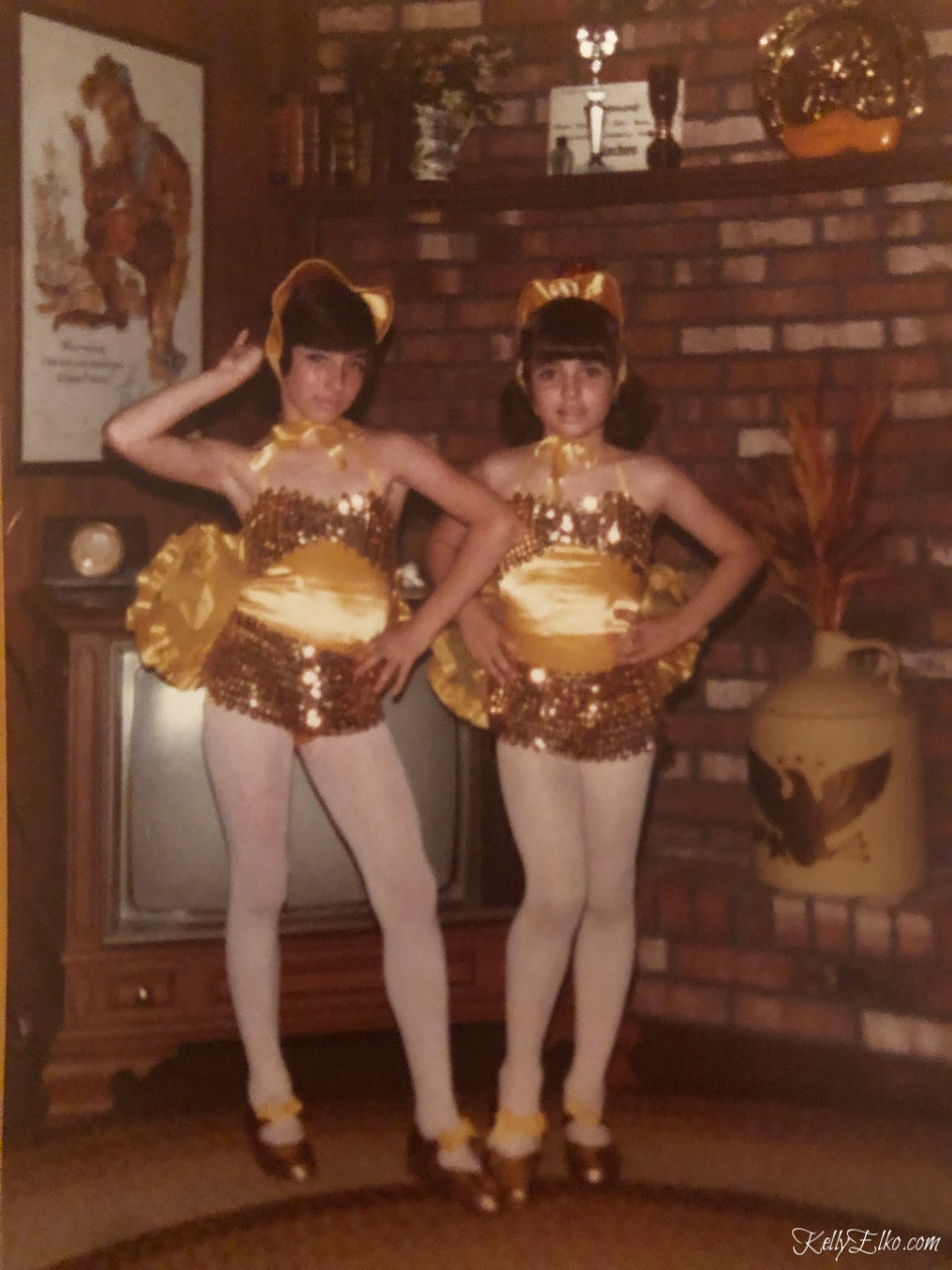 My daughter flew home for Thanksgiving break and it was a series of unfortunate events.
I should have left well enough alone but decided at 3am the day before she was to fly home, to book her on an earlier flight. I should have believed that my daughter would actually get up on time. Oh silly me! I had to resort to calling campus security to ask them if they would pound on her door! The good news is she made her flight!
Two days later, we got a call from her telling us she was having difficulty breathing (she is allergic to tree nuts and also has mild asthma). My hubby drove over with her inhaler but when he arrived, her friends were walking my swollen, sobbing, hive covered daughter to his car so he rushed her to the hospital. When I got to the ER she was pale, had vomited a few times, and was having difficulty breathing. They gave her a shot of epinephrine and a few other things and we waited for hours until she was cleared to go home at 2 am. She gave us quite a scare!
Food allergies are no joke! Both of my girls have had tree nut and sesame allergies since they were little. They have never had a reaction like this and have never had to use their Epi-Pens but over time, and with each exposure, risk of severe reactions increases.
On a lighter note, tomorrow I'll be sharing my Christmas home tour as part of the Jennifer Rizzo Holiday Housewalk that runs Monday through Friday. It's the OG of Christmas home tours and I look forward to it all year long. I decked and trimmed everything in my path, including Sushi, so be sure to come back tomorrow.
In the meantime, you can take a walk down memory lane.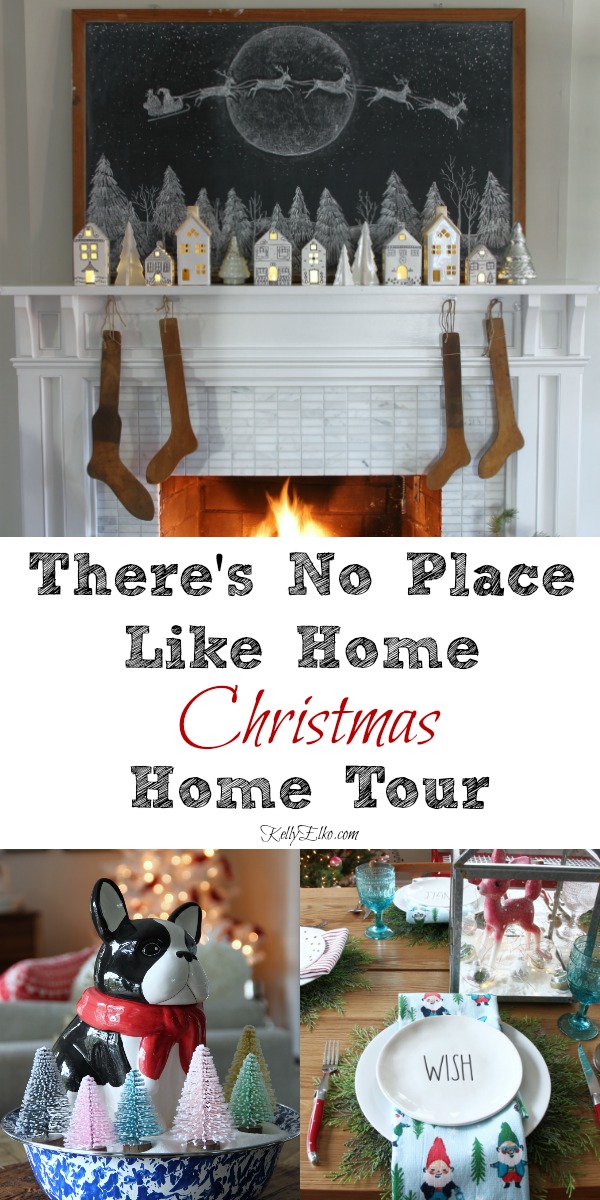 Wishing you a wonderful day!