12 Creative Christmas Decorating Ideas from Here to the North Pole!
I've been busier than an elf in Santa's toy factory on Christmas eve, gathering up a Christmas surprise for you! My jaw dropped when I came across these 12 creative Christmas decorating ideas so I had to share them with you! I think many of these ideas will be completely new to you (as they were to me) and I hope they can inspire you to think outside the Christmas gift box when it comes to decorating for the holidays. So sit back with a steaming mug of peppermint hot chocolate and get ready to drink in this Christmas eye candy!
This vintage Putz house snowy village is a showstopper in front of the fireplace and the mantel is equally stunning with its trio of gilded mirrors and silver ornament garland. I love the glow that fairy lights nestled under the faux snow creates.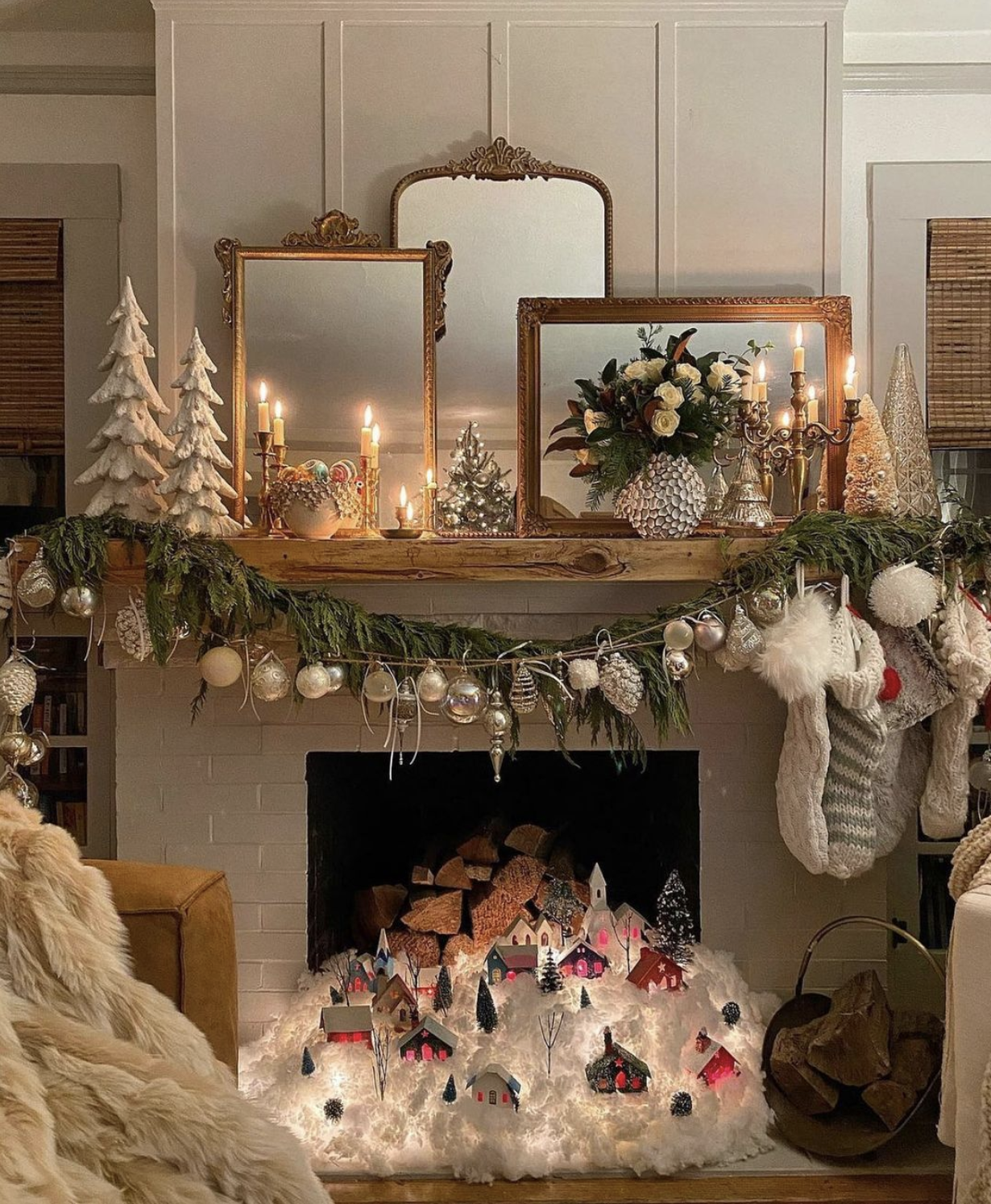 A collection of brass horns is the perfect backdrop to this Good Tidings Christmas Mantel lined with coordinating brass candlesticks.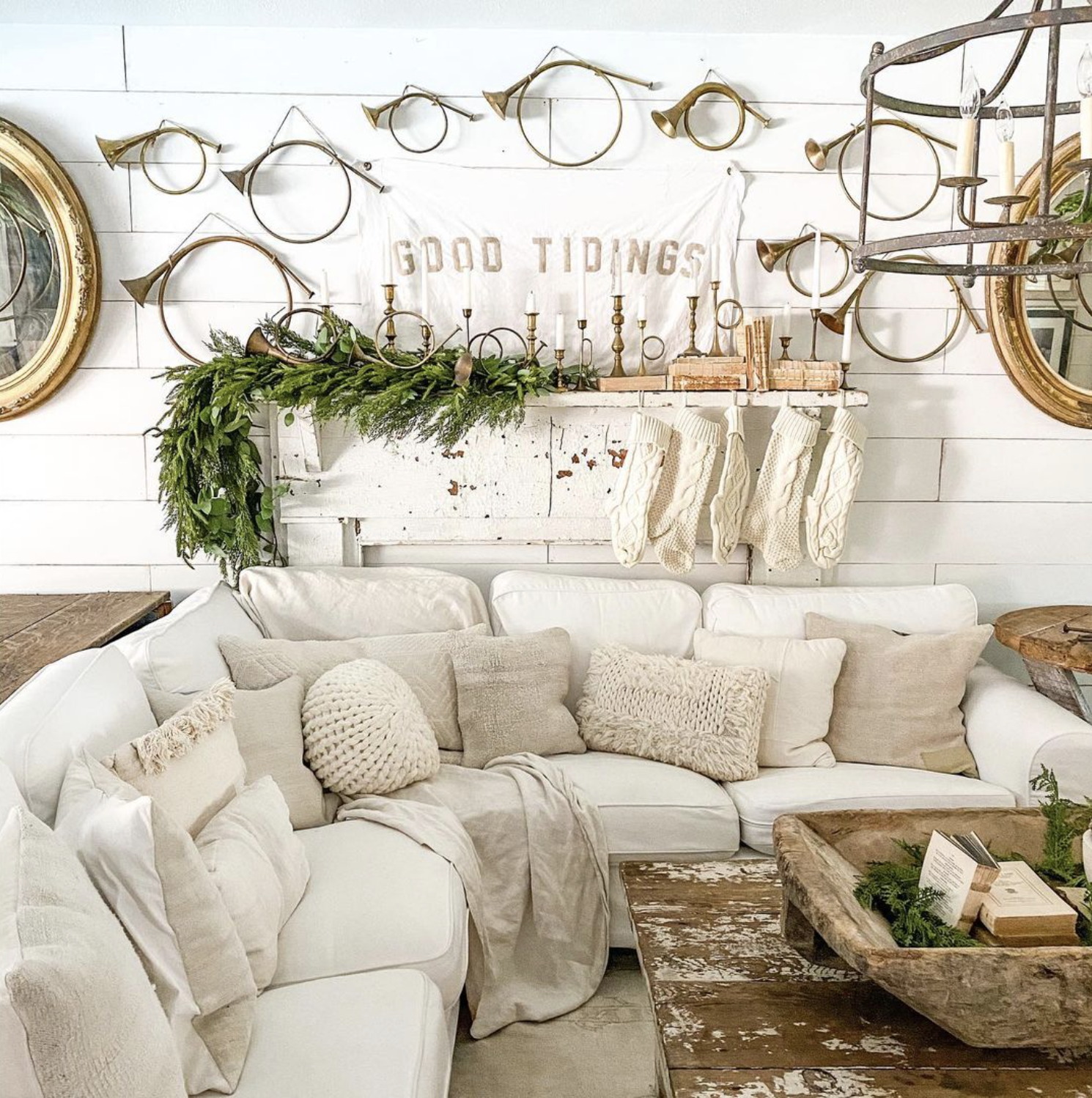 This is the most amazing collection of vintage, light up ceramic Christmas trees and I love the way they are displayed with vintage Putz houses! Notice the two ceramic wreaths on the floor!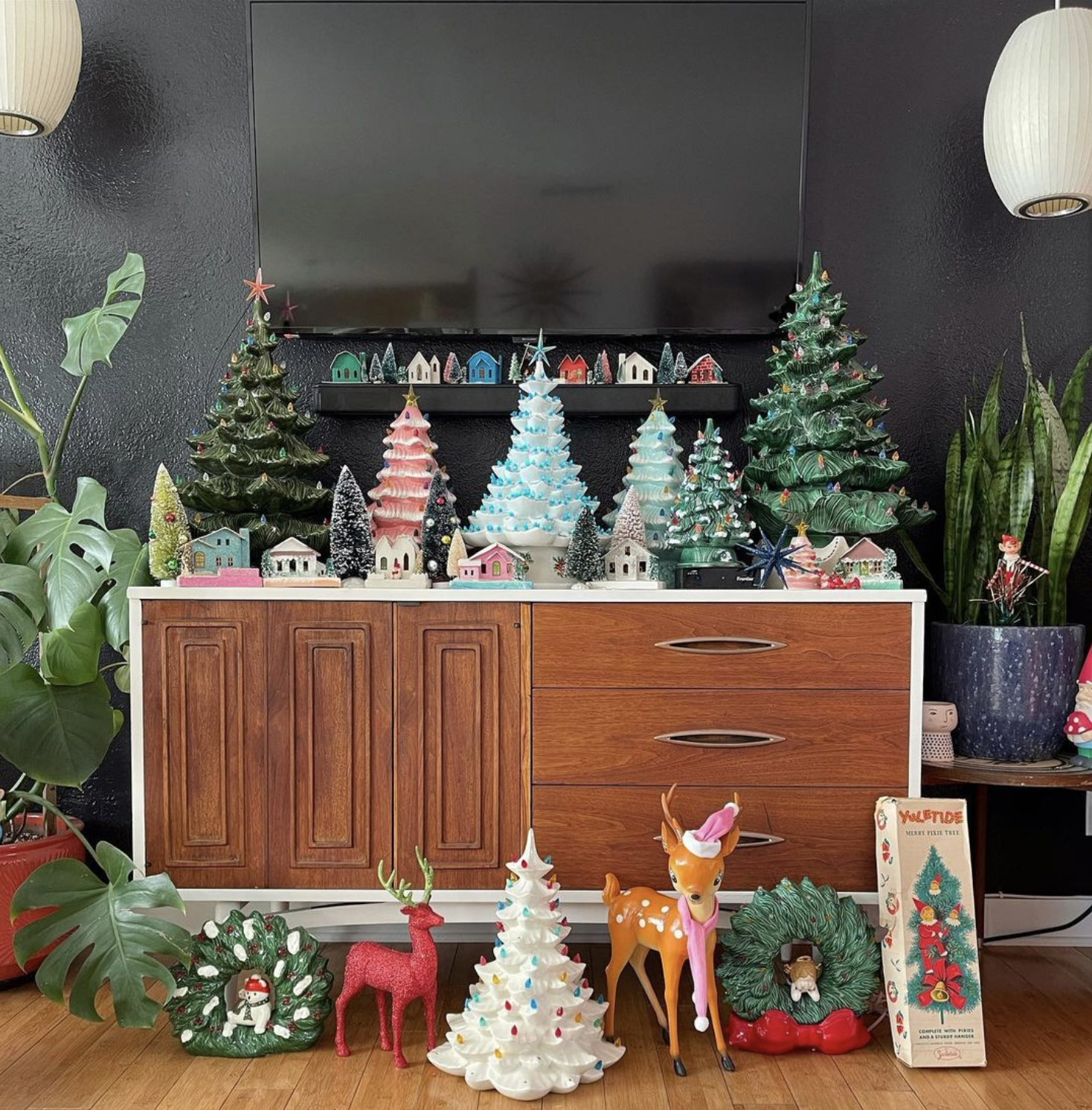 She moved her collection of wooden hearts from their usual spot on the mantel to create an enchanting Christmas staircase decked out with homemade gingerbread houses, sprigs of greenery and fairy lights.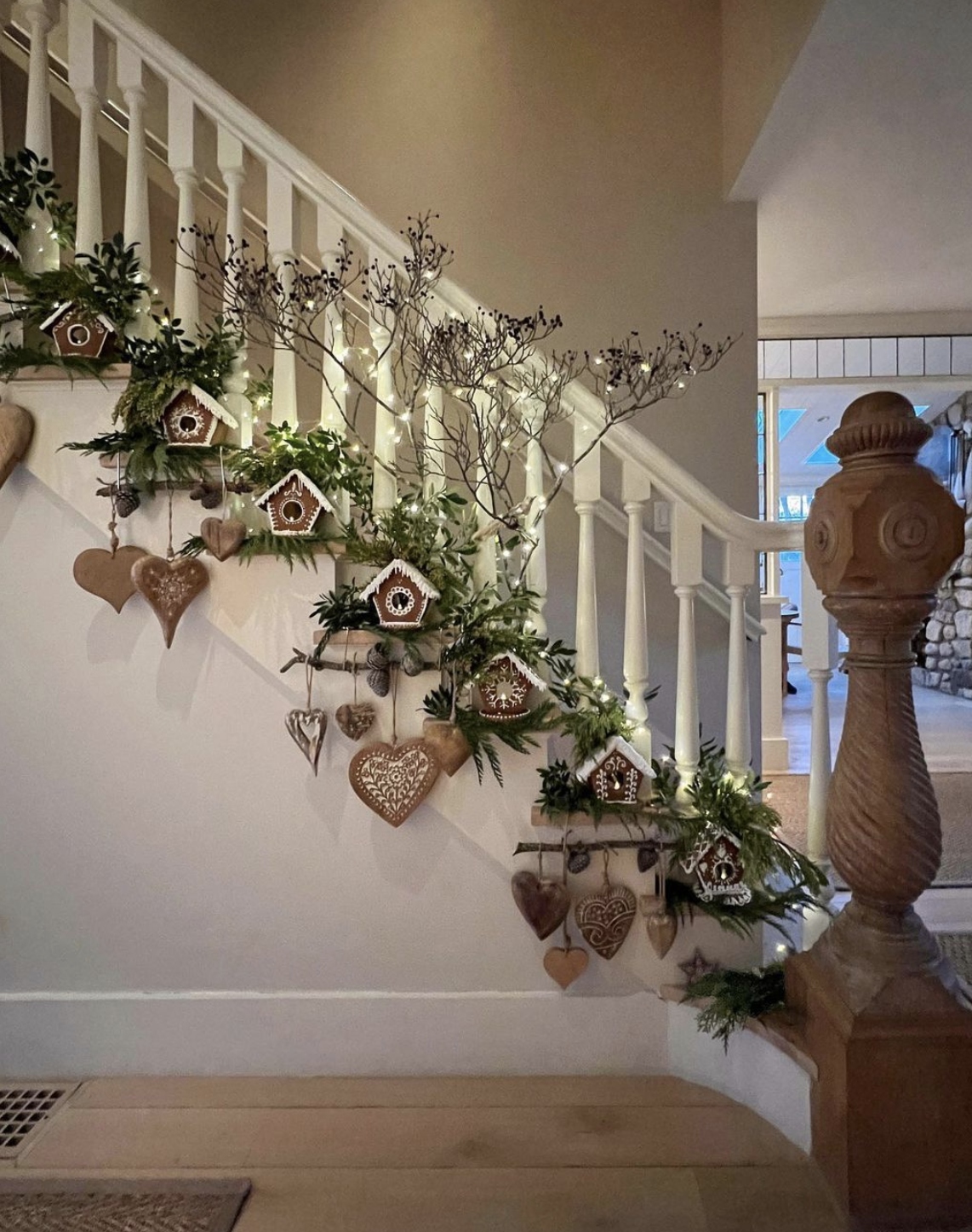 I have a slight obsession with little Christmas houses so when I spotted this glowing Christmas village in front of Courtney of French Country Cottage fireplace, I fell in love.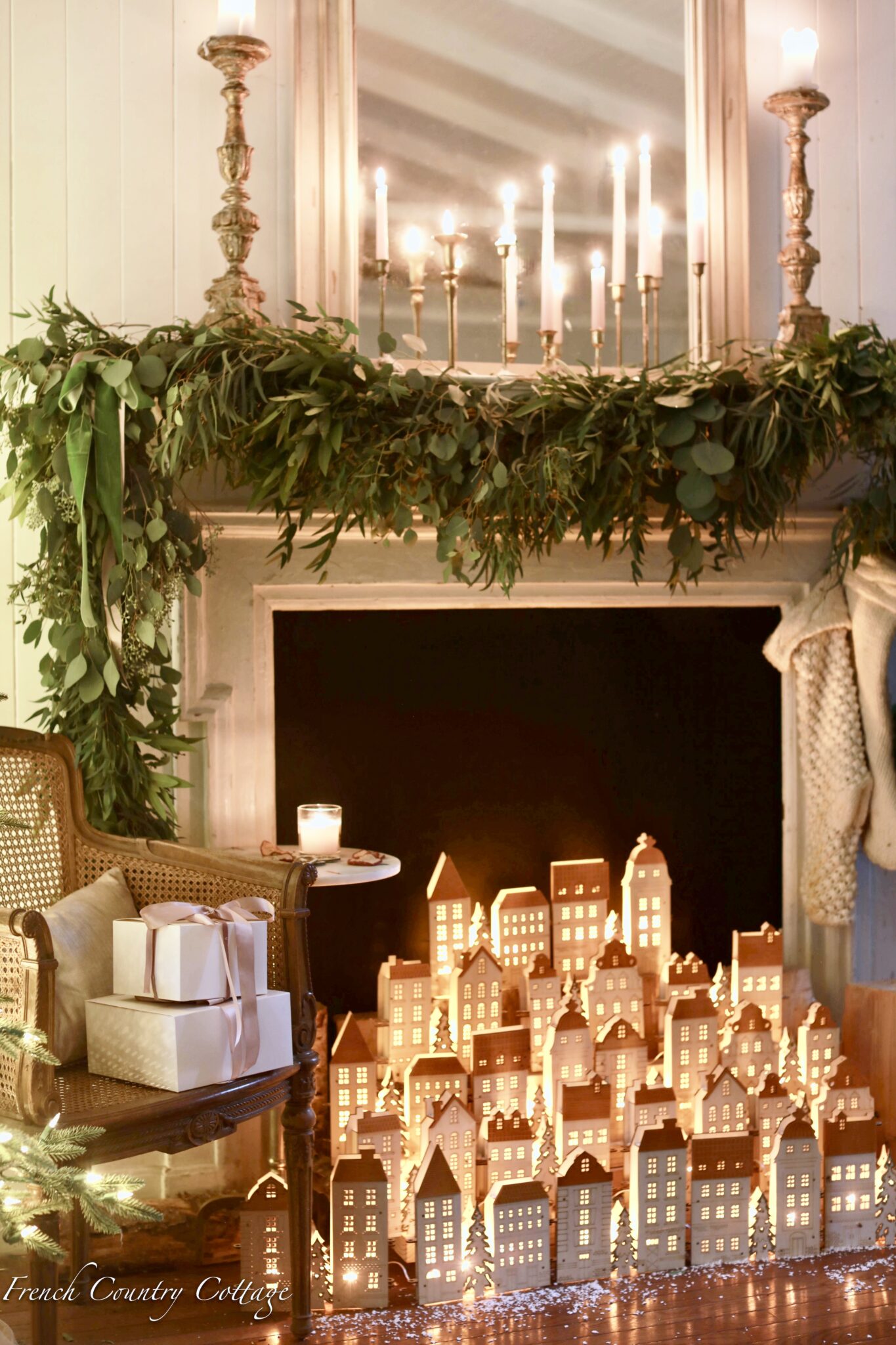 I have one bird ornament and am in awe of this vintage bird ornament collection perched on a little golden tree!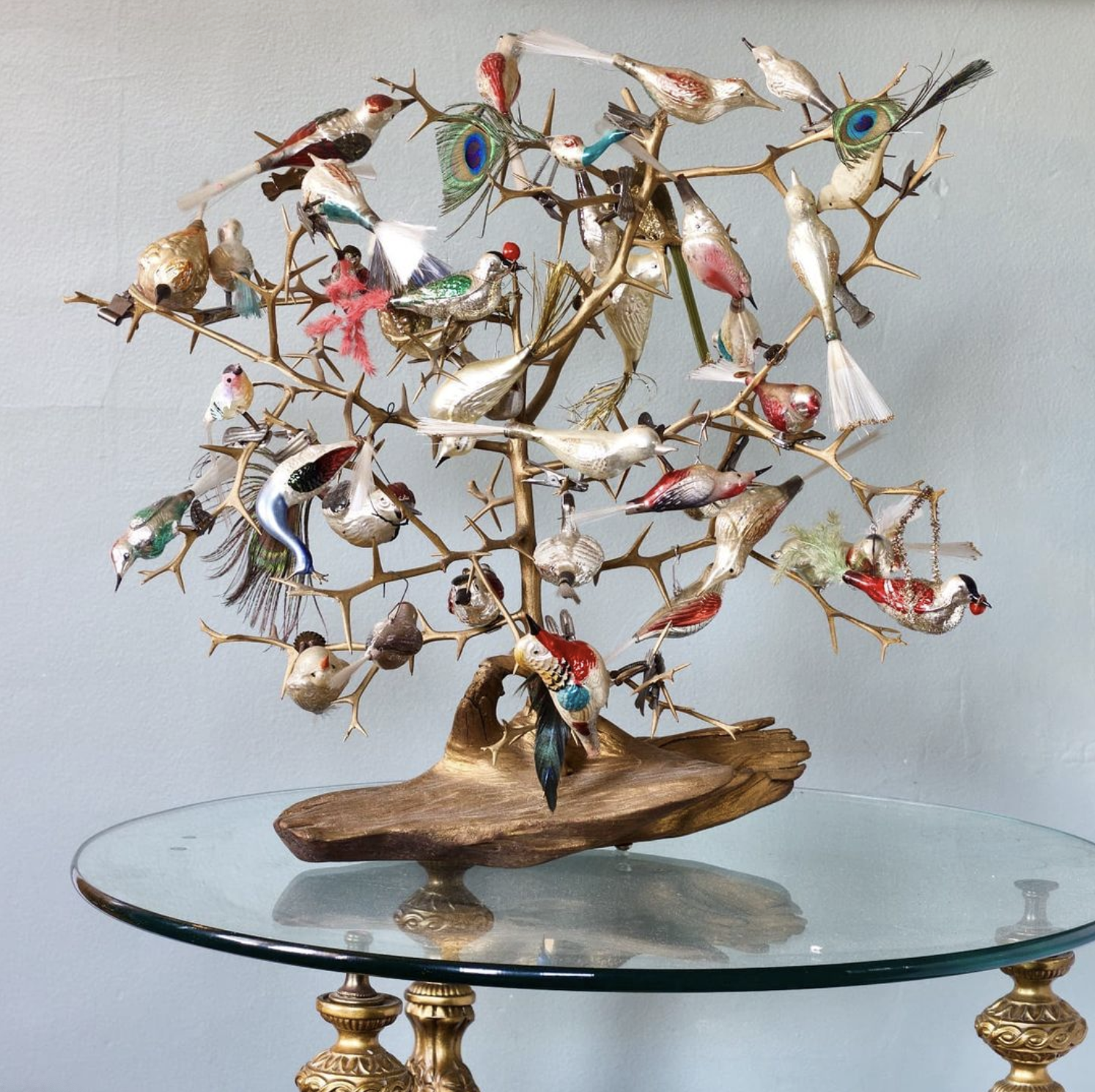 How adorable is this idea of using vintage (or new) knee huggers as napkin rings! Find affiliate knee hugger elves here.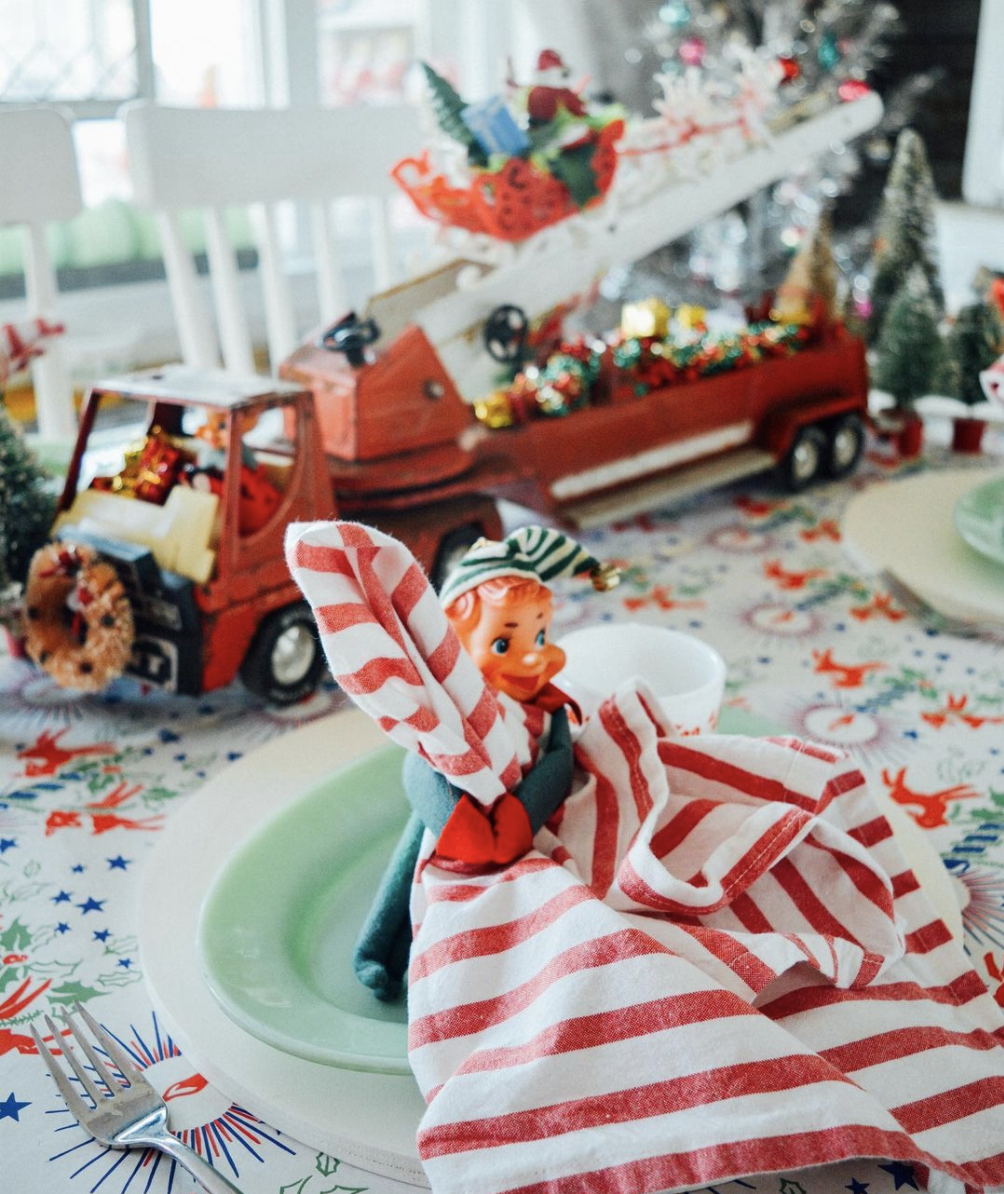 I love the simplicity of hanging an evergreen branch from a doorway or window and the pom pom snow makes it so festive for winter.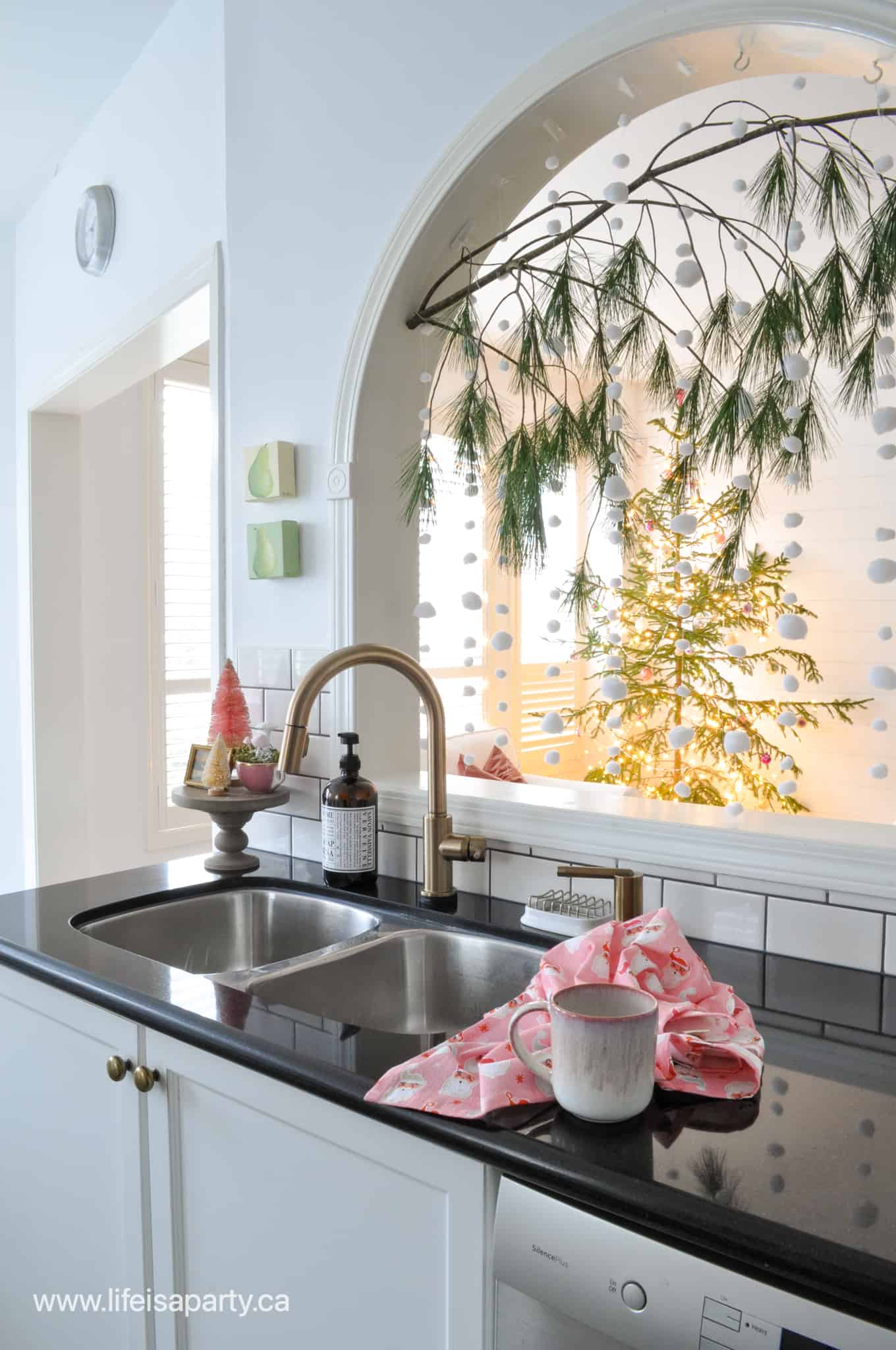 This red and white Christmas tree looks like it was decorated by Mrs. Claus herself! It's so lush and I love the mixture of differently textured ornaments.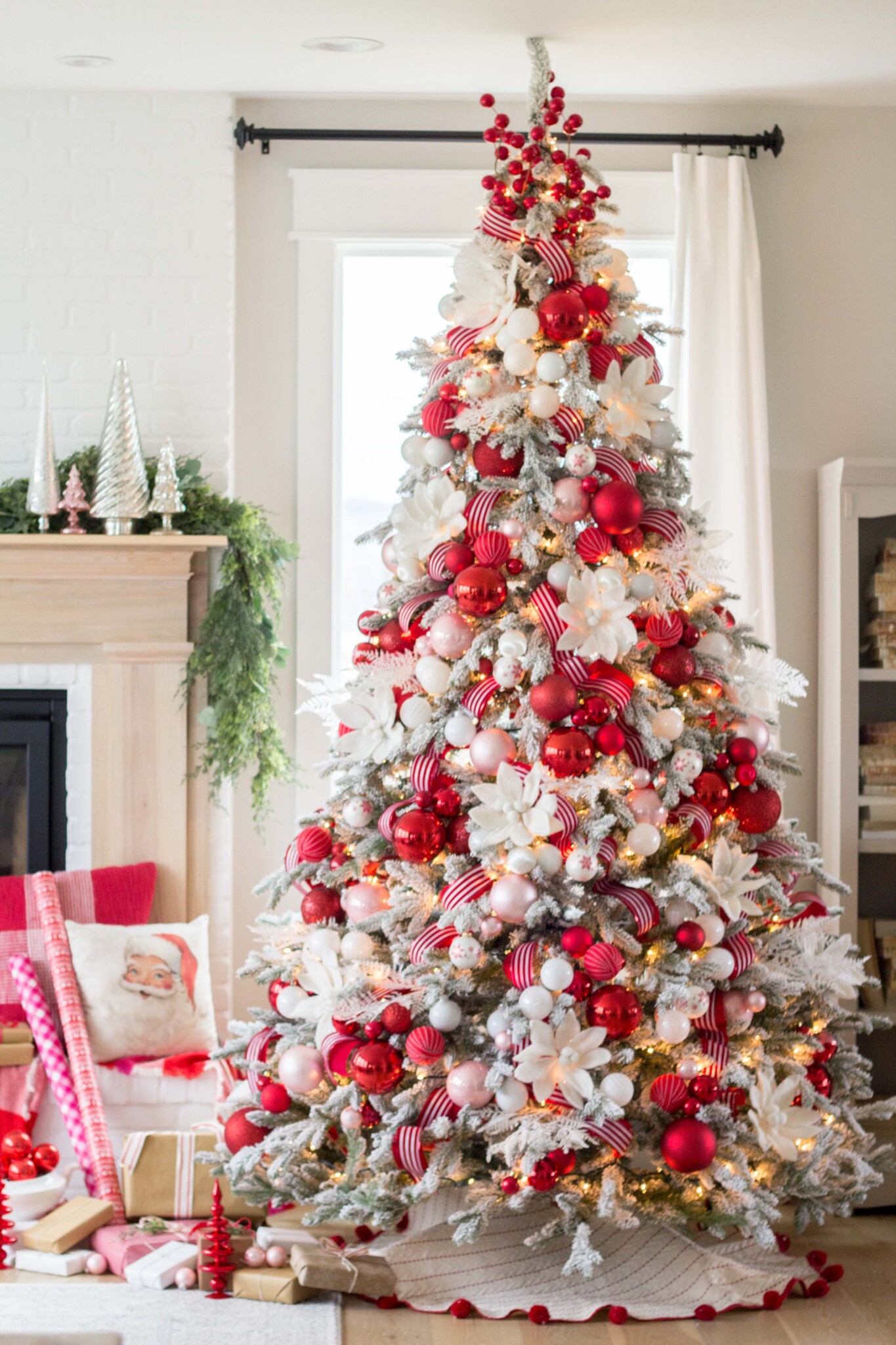 Speaking of stunning Christmas trees, I am head over heels in love with the sparkling simplicity of this real tabletop tree dripping with icicles. From the fairy lights, to the icicle ornaments right down to the copper pot it sits in, this tree is on the nice list!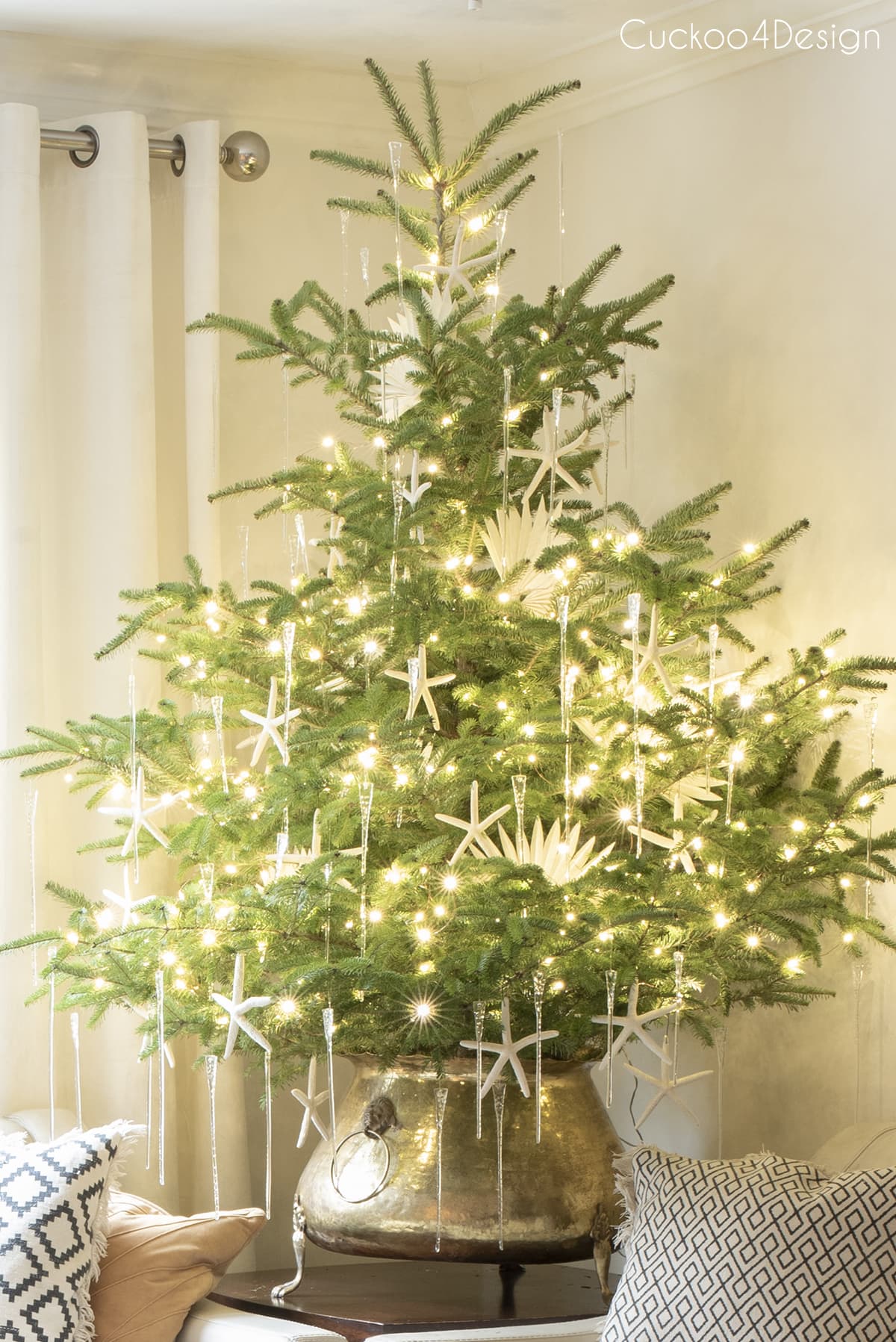 She had me at giant chalkboard! Shannon of Fox Hollow Cottage found a giant chalkboard like mine and created the perfect backdrop for a merry village Christmas mantel.
Her chalkboard Christmas mantel reminds me of the one I did a few years ago and you can see my wintry village chalkboard mantel here.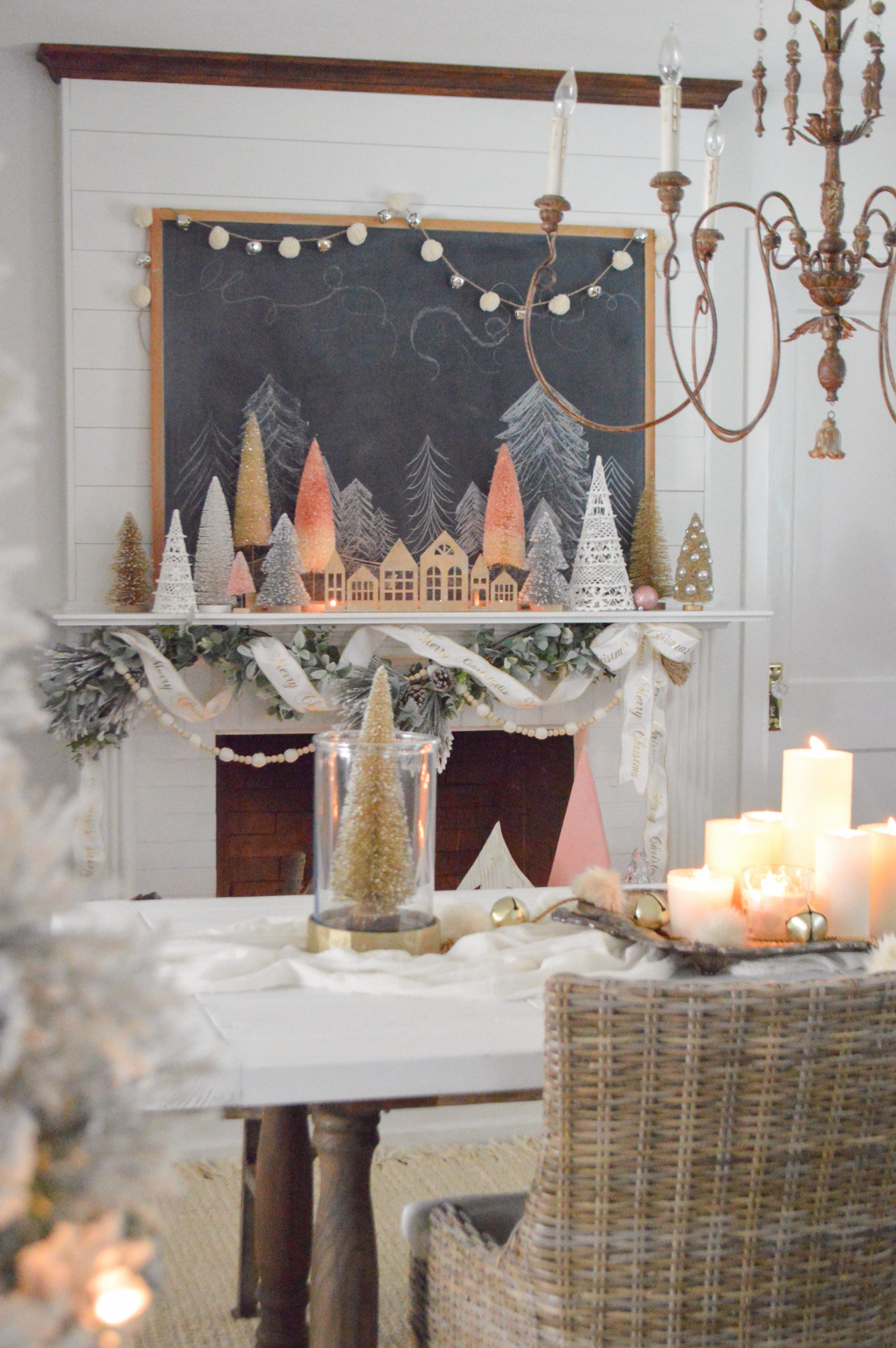 This stacked meringue Christmas tree cake takes the cake for a dessert that doubles as decor and she makes it look like a piece of cake to make!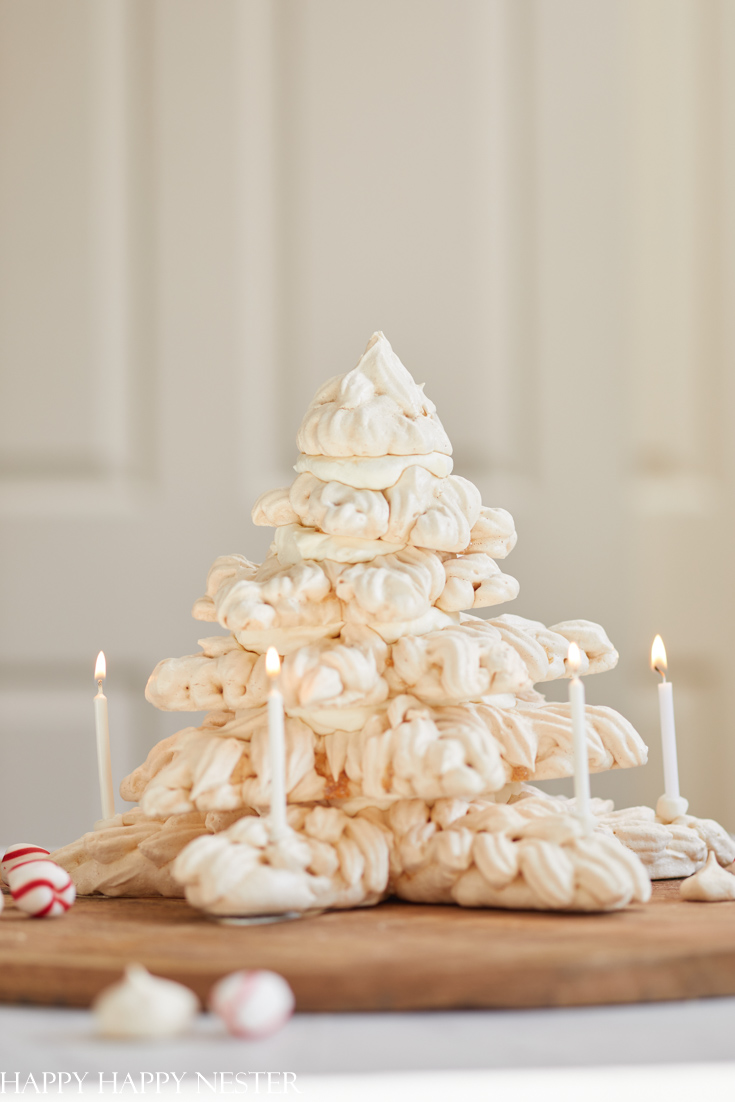 And last but not least, I thought it would be fun to share my favorite idea from my Christmas home tour. My vintage Shiny Brite centerpiece packs such a big bang for minimal effort!
See more of my Christmas Home Tour here.
If you love vintage ornaments as much as I do, don't miss the very short video below where I show off some of my favorites …
Did any of these decorating ideas wow you?