Eclectic Home Tour – Christmas at Aunt Peaches
Prepare to be WOW-ed by the most amazing, fun, whimsical, colorful Christmas home you've ever seen! Christmas at Aunt Peaches is a very special place.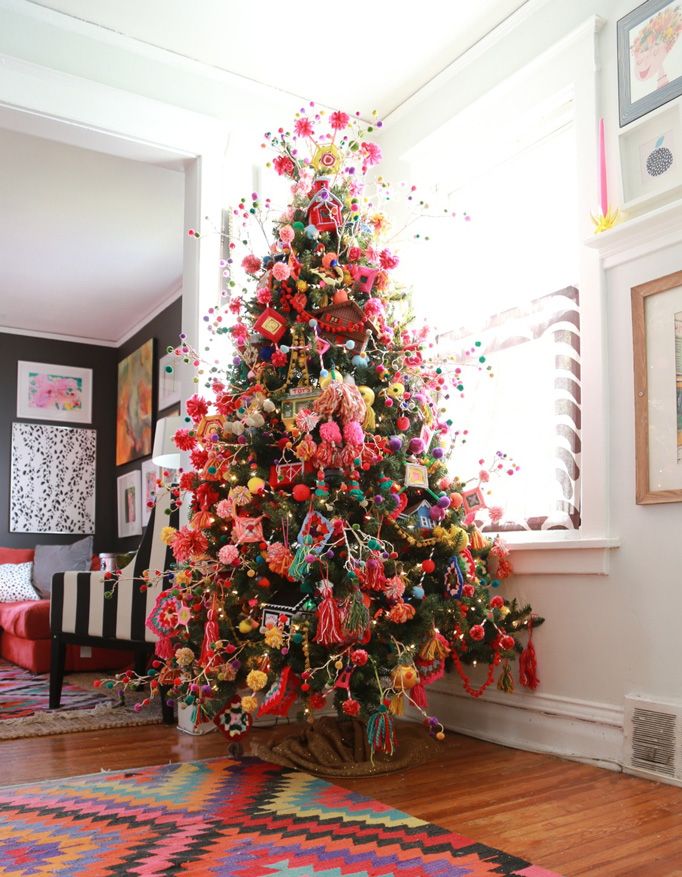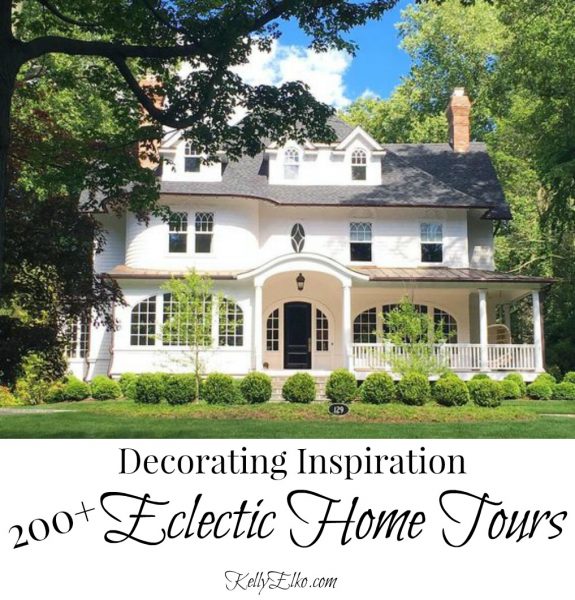 Amanda of Aunt Peaches knows Christmas trees. Over the years, she's decked more than 300 trees for herself and clients.
She says she likes to add "frosting" to her trees – "the things that stick out and add dimension to a tree so it's not a big boring triangle".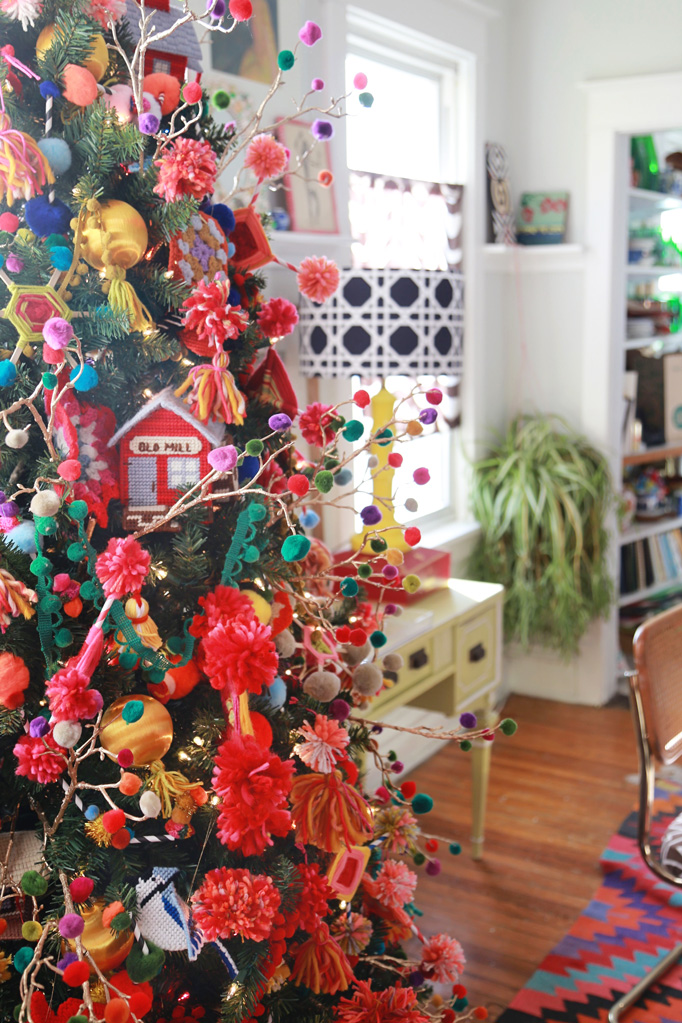 This tree is extra special because every single thing on it is handmade from the pom-pom branches to the yarn tassels to the cute embroidered houses.
Not even the chandelier is safe from a little bit of Christmas! Vintage ornaments sparkle and shine among the crystals.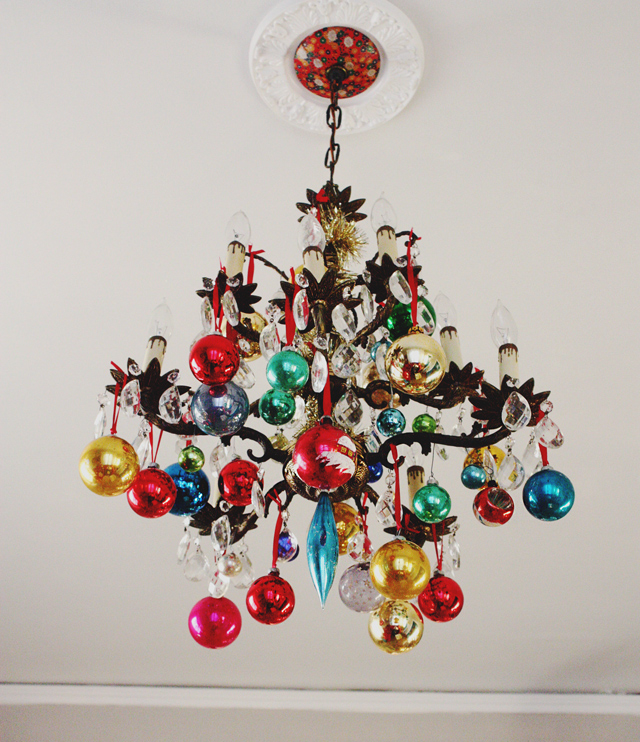 Color everywhere! When your house is as colorful as this, you decorate for Christmas to match! Pattered rugs, a bold blue floral chair and colorful art are the perfect backdrop for an explosion of Christmas color!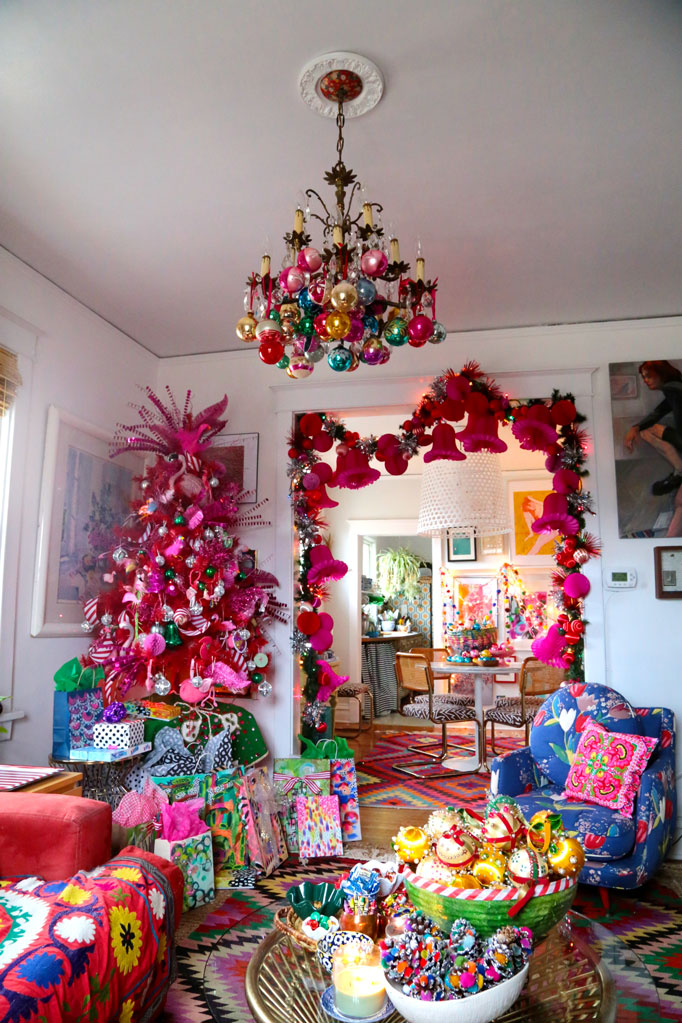 Forget pink flamingos on the lawn! This flamingo tree is a vision in pink and is surrounded by hand painted gift bags that would be perfect framed once the gifts are opened.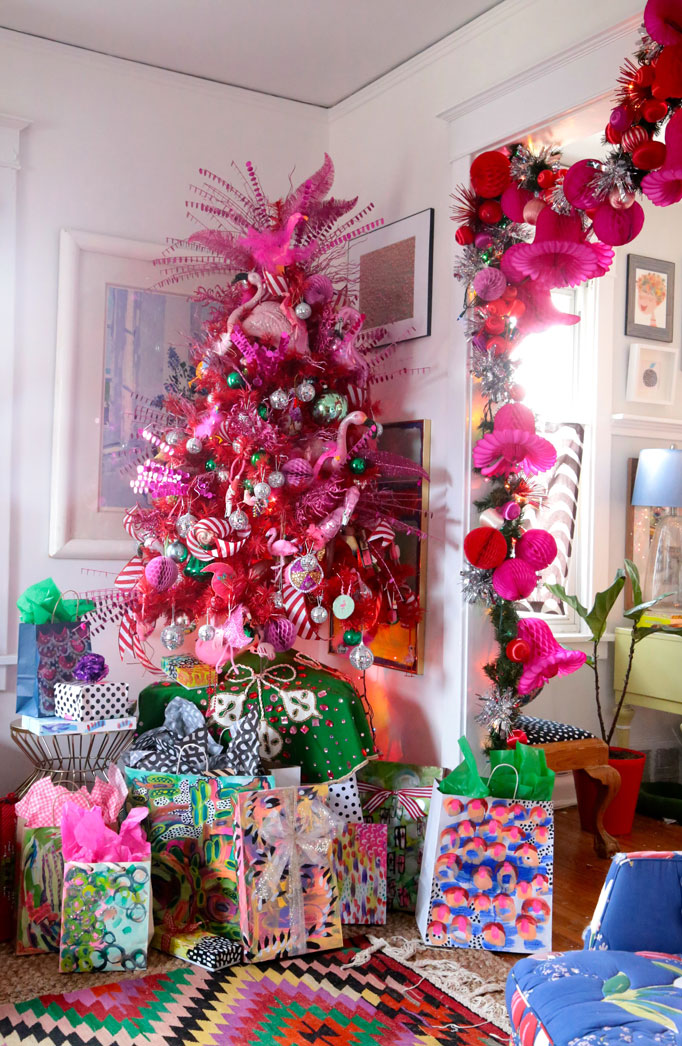 Disco balls pair perfectly with pink flamingos.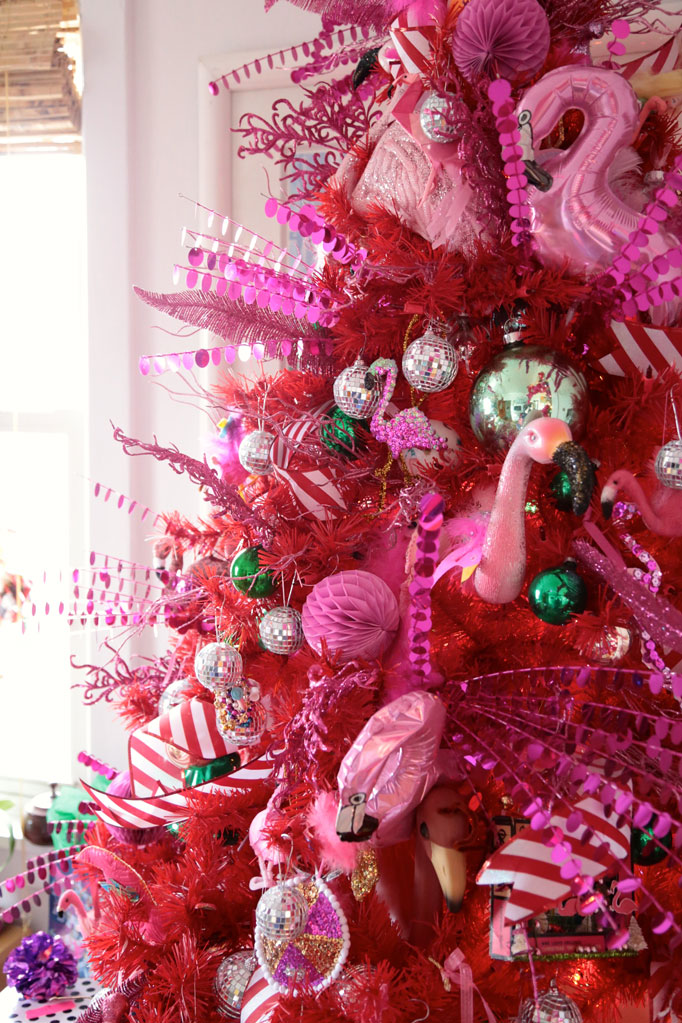 Pink honeycomb bells are layered over silver tinsel garland and colorful lights to mark the transition from one room to another.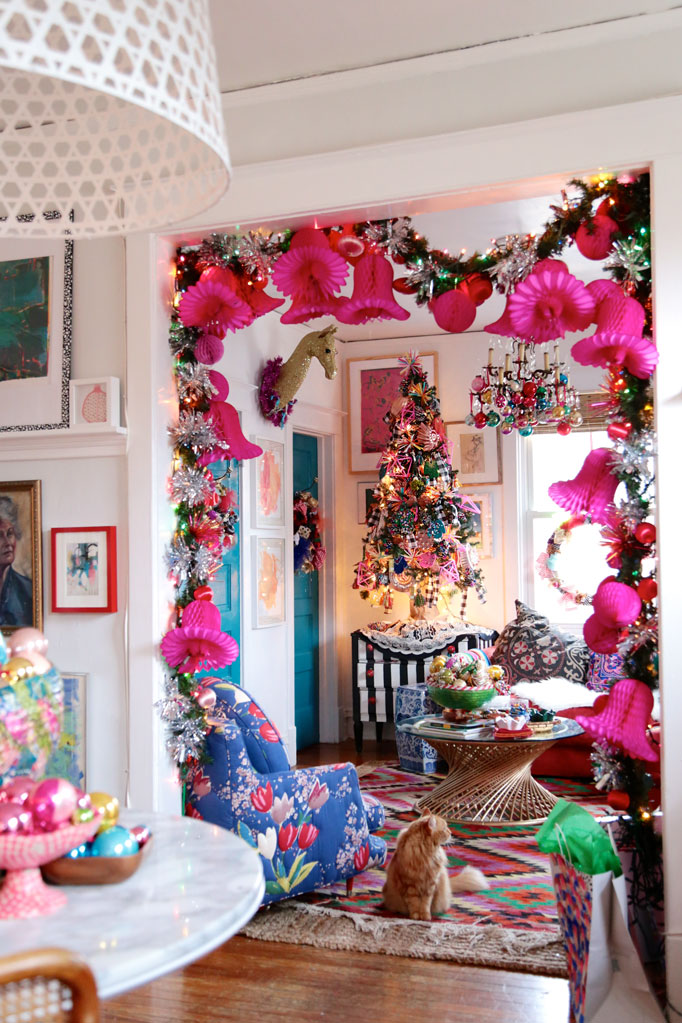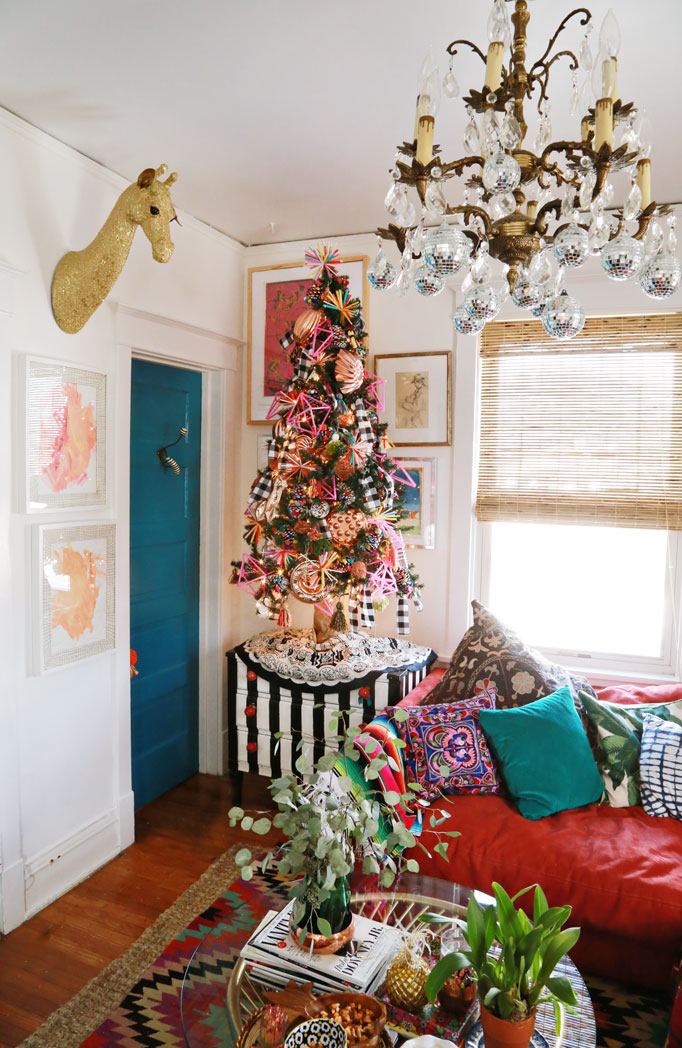 Can you believe this tree skirt is an actual skirt from her closet and the ornaments are made from plastic straws combined with shine from copper jello molds.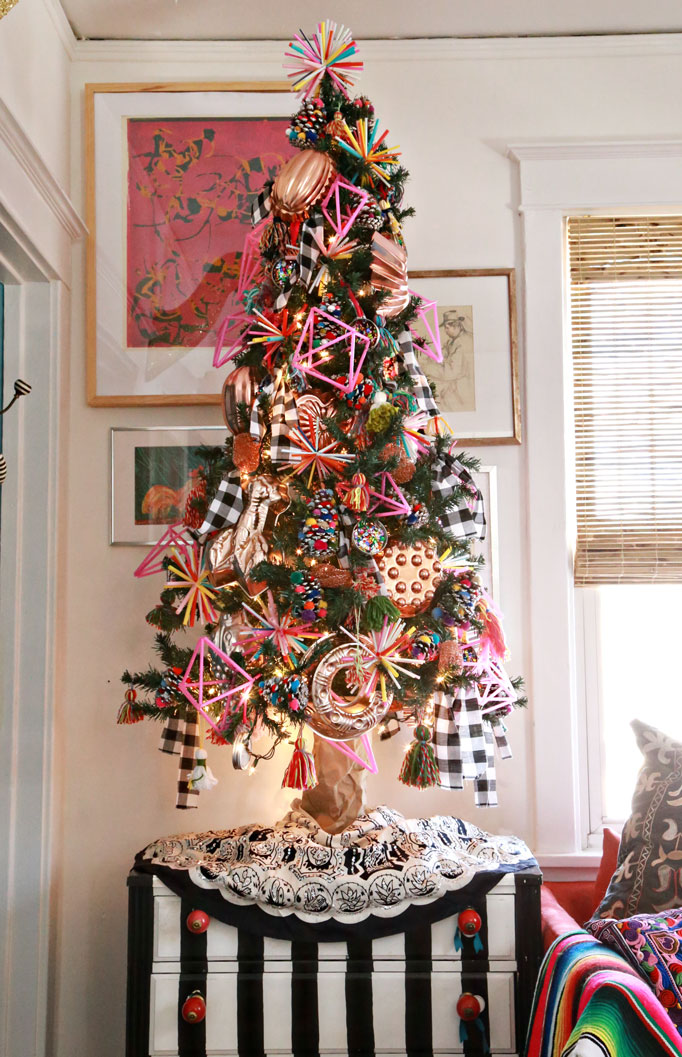 More handmade ornaments including these pom-pom pinecones that would be fun for the kids to make.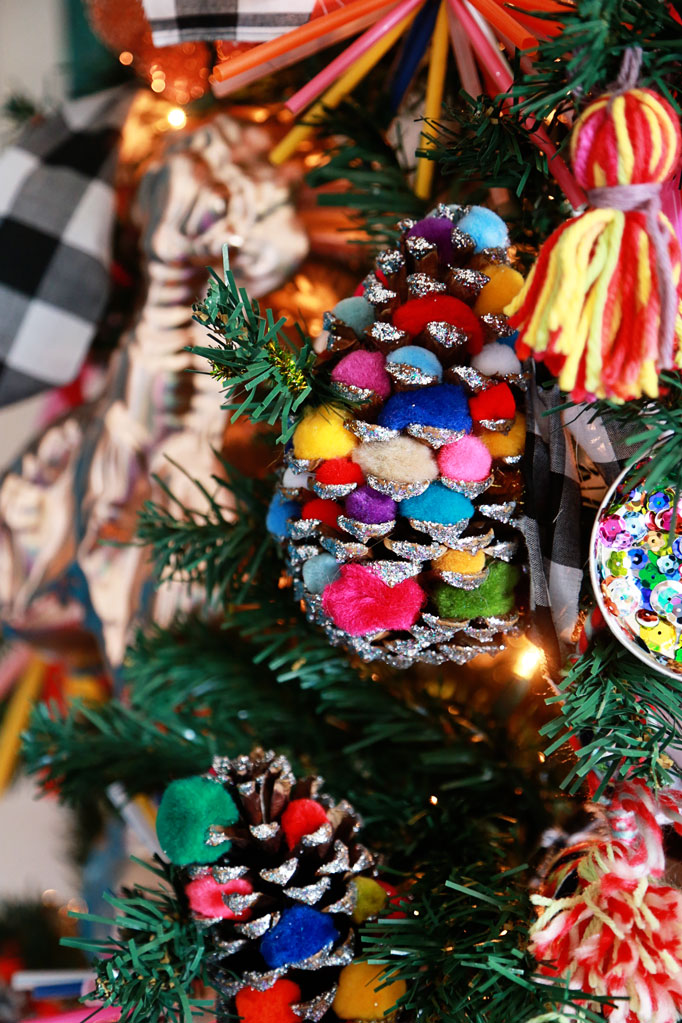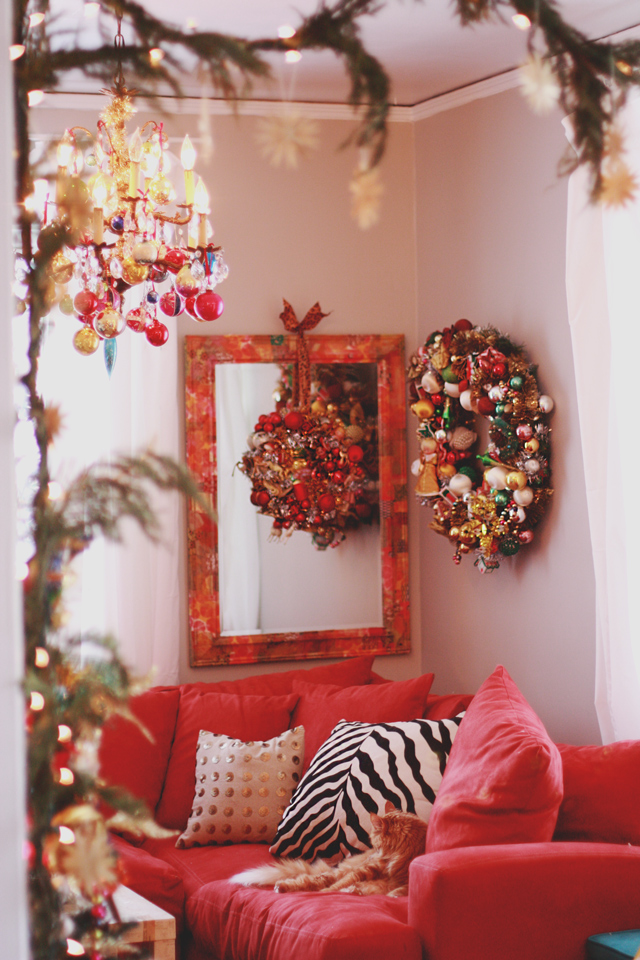 A batch of ugly sweater ornaments waiting to be hung.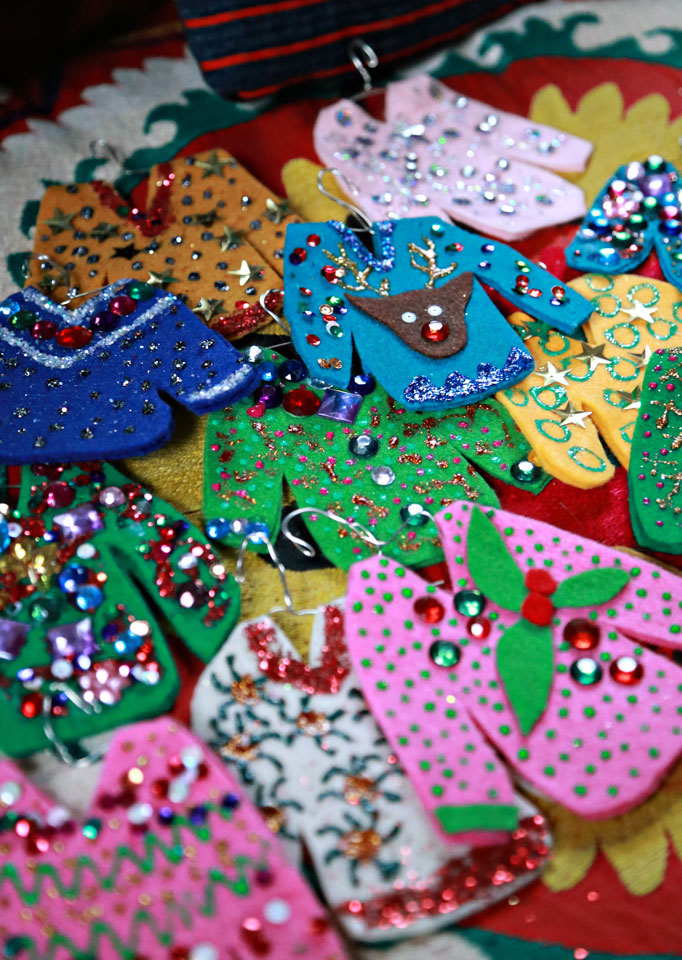 A simple centerpiece of ornaments overflowing from a variety of bowls and trays makes the table sparkle.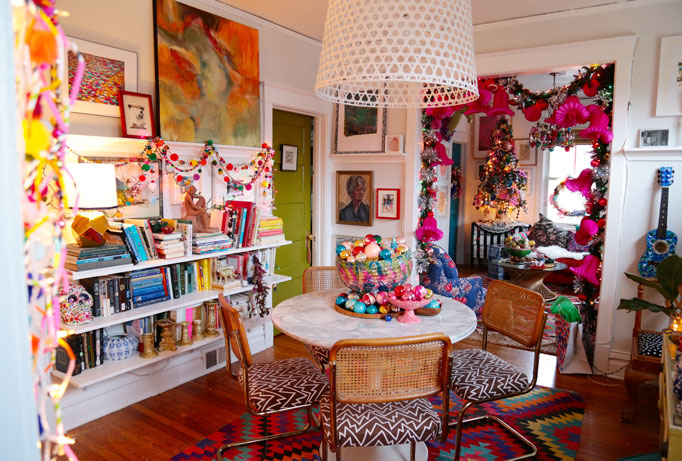 Amanda's creativity doesn't end when Santa goes back to the North Pole.
She added her artistic touch to her garage doors.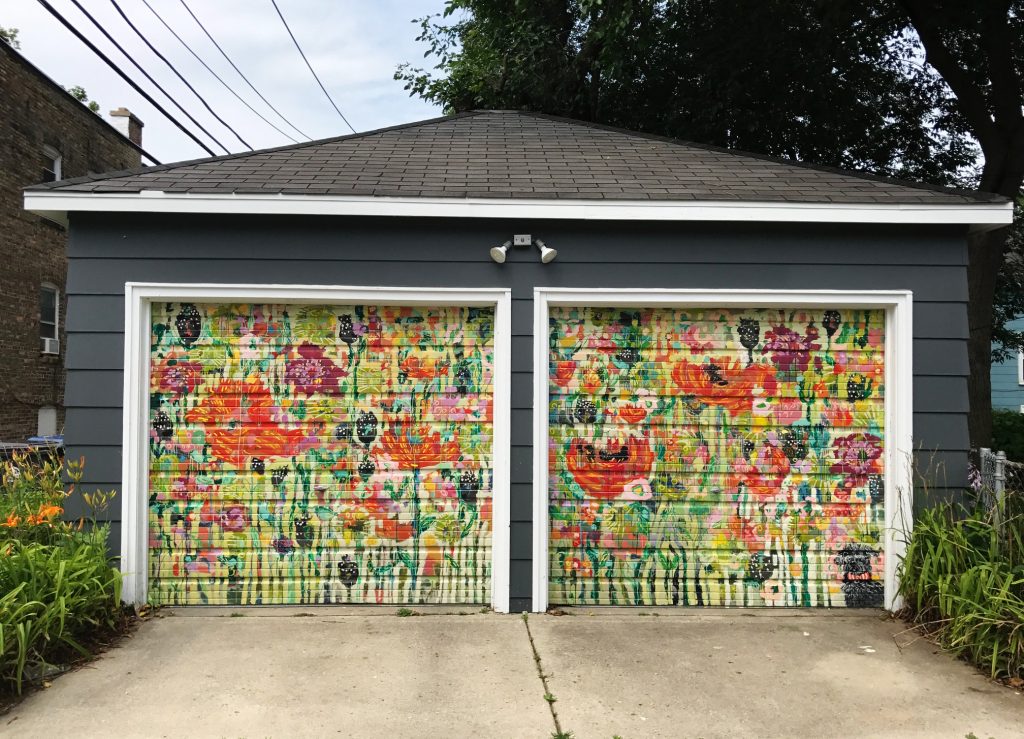 Complete with the cutest portrait of her dog!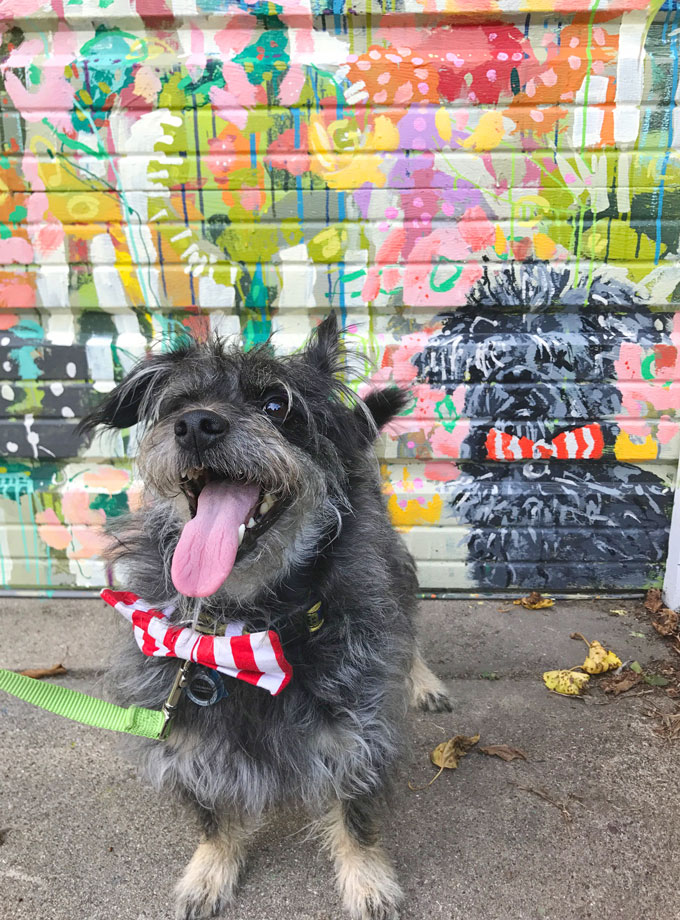 Visit Aunt Peaches to see more of her creativity and craftiness.