Prepare to be WOW-ed by the most amazing, fun, whimsical, colorful Christmas home you've ever seen! Christmas at Aunt Peaches is a very special place.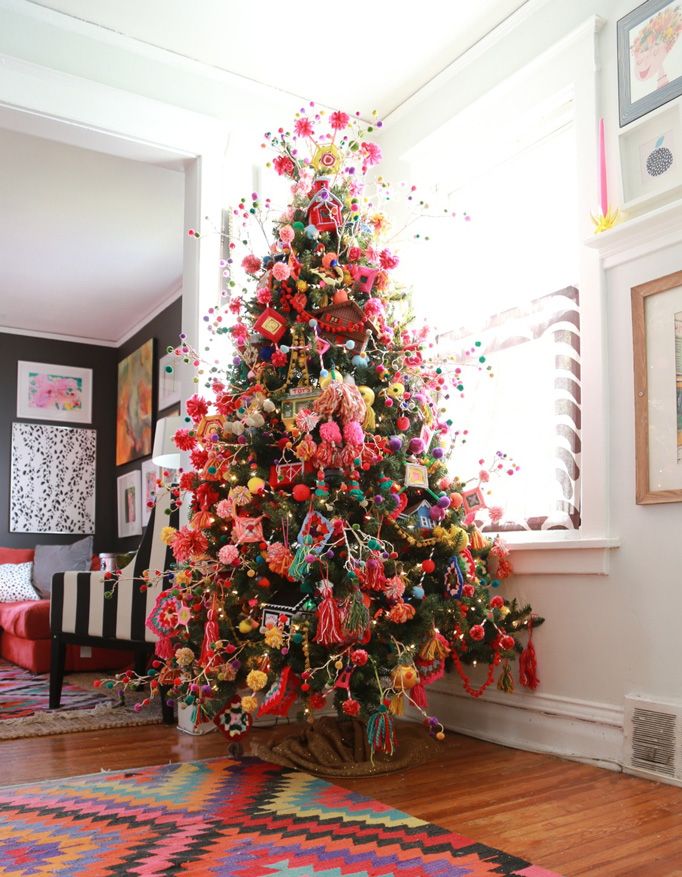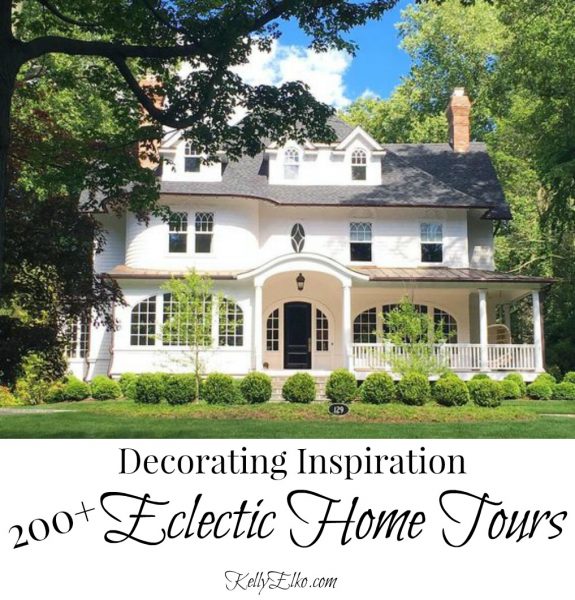 Amanda of Aunt Peaches knows Christmas trees – she's decked more than 300 trees for herself and clients.
She adds "frosting" to her trees – the things that stick out and add dimension to a tree so it's not a big boring triangle.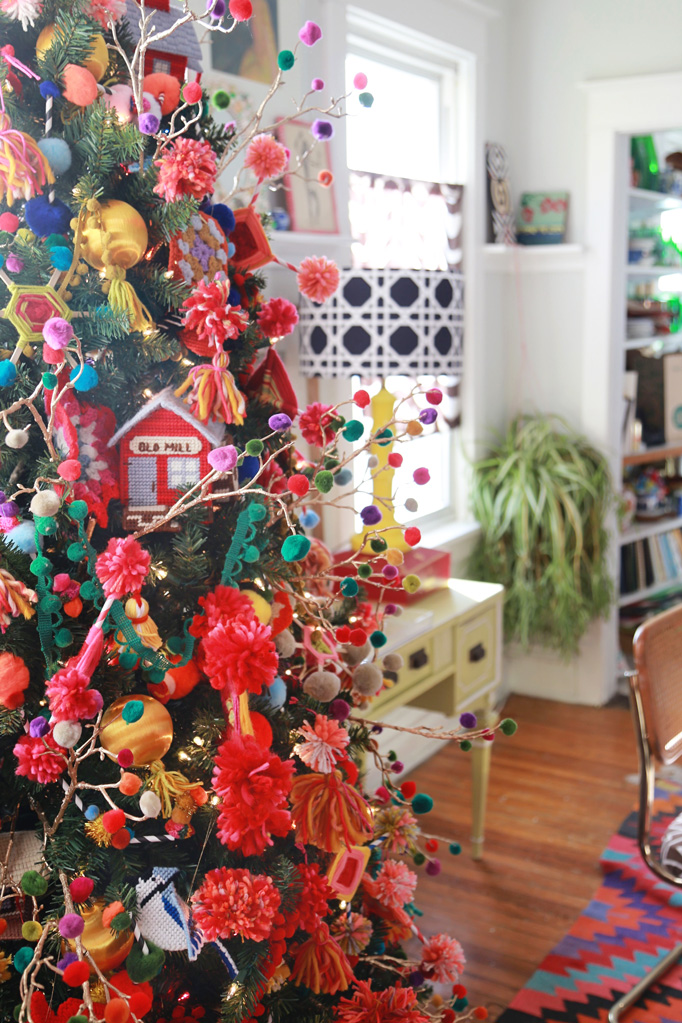 This tree is extra special because every single thing on it is handmade from the pom pom branches to the yarn tassels to the cute embroidered houses.
Not even the chandelier is safe from a little bit of Christmas!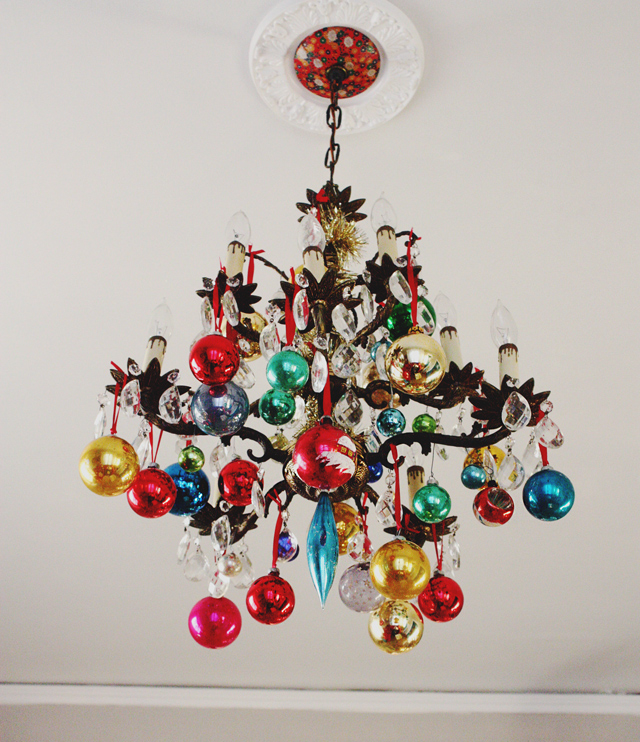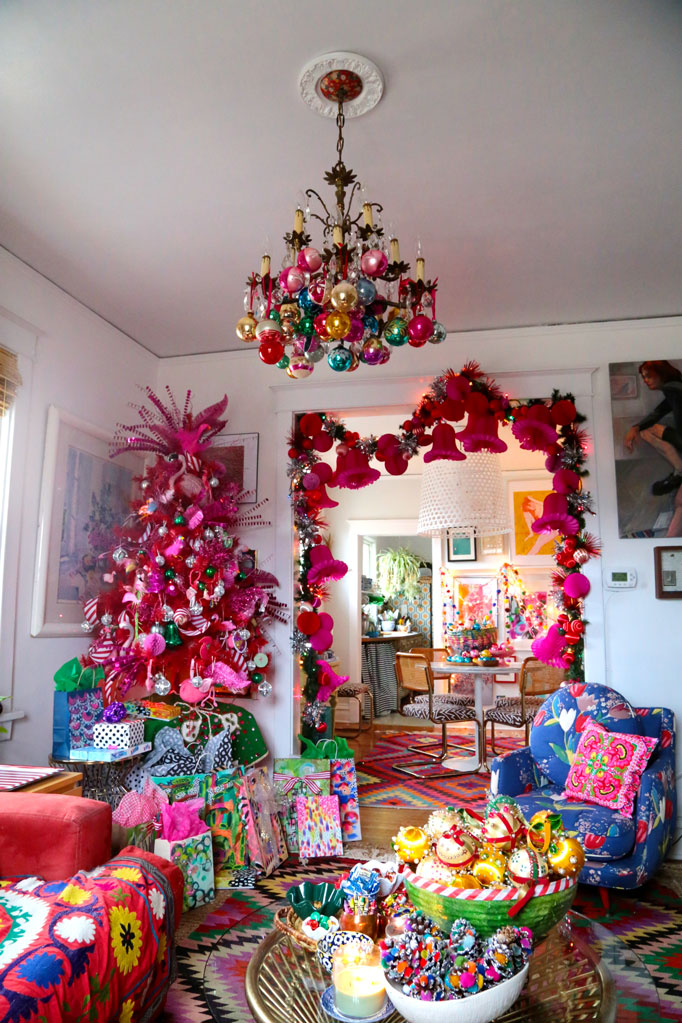 How fun is this pink flamingo tree surrounded by hand painted gift bags.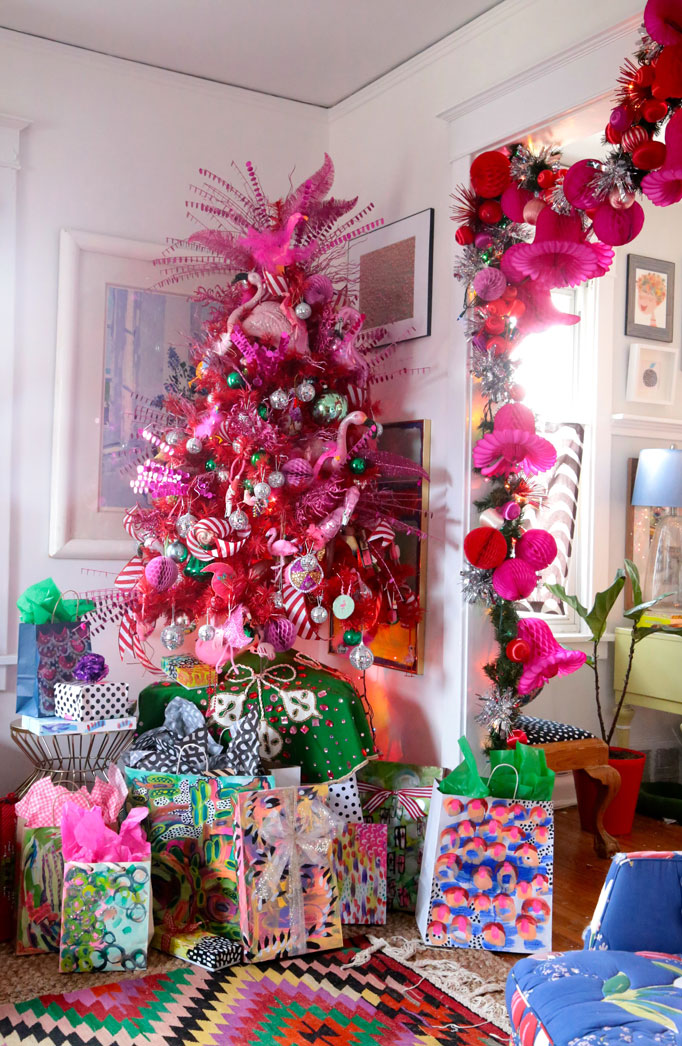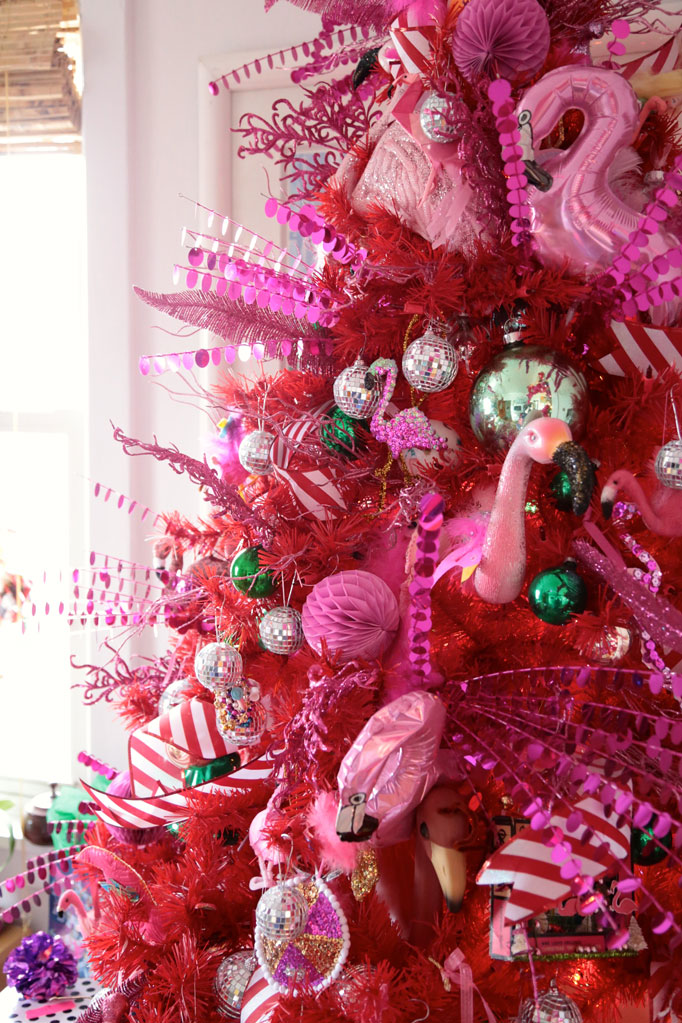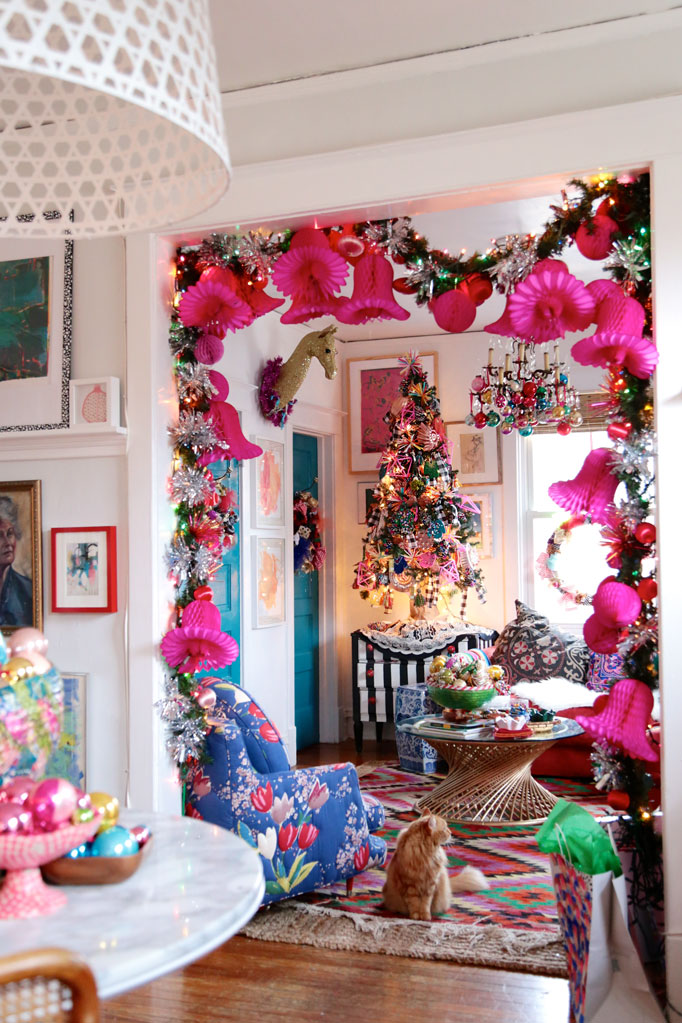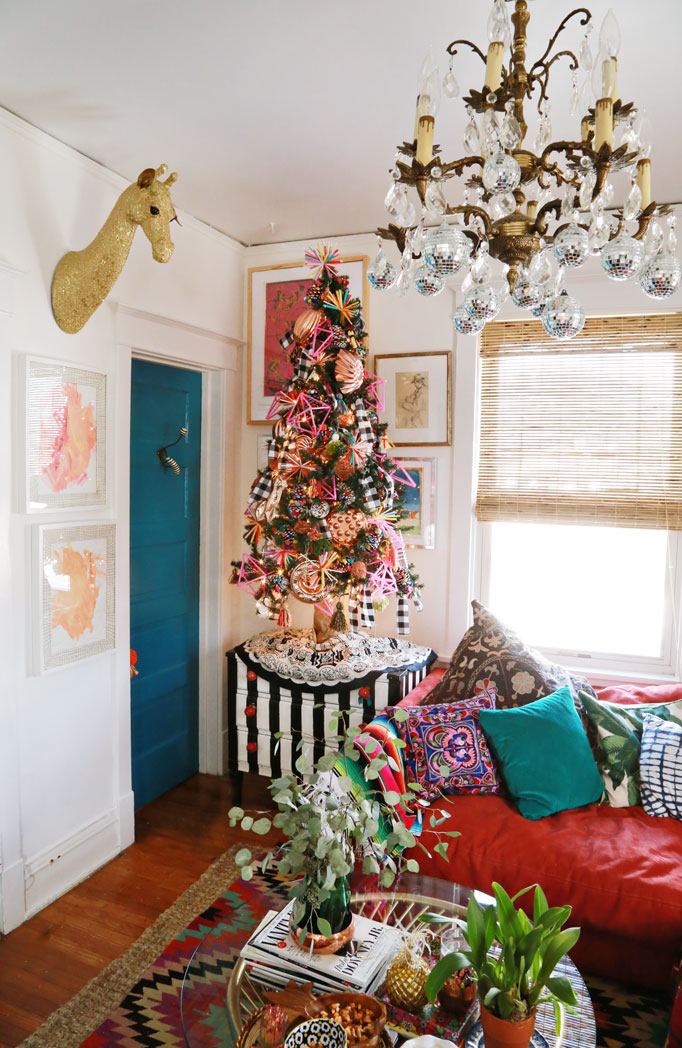 Can you believe this tree skirt is an actual skirt from her closet.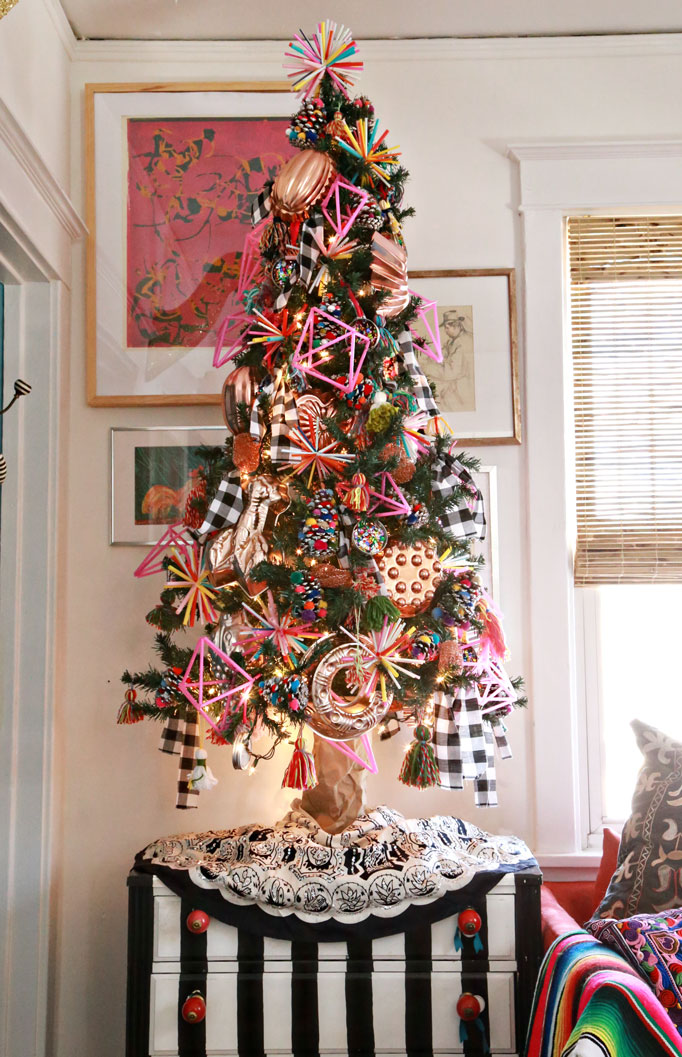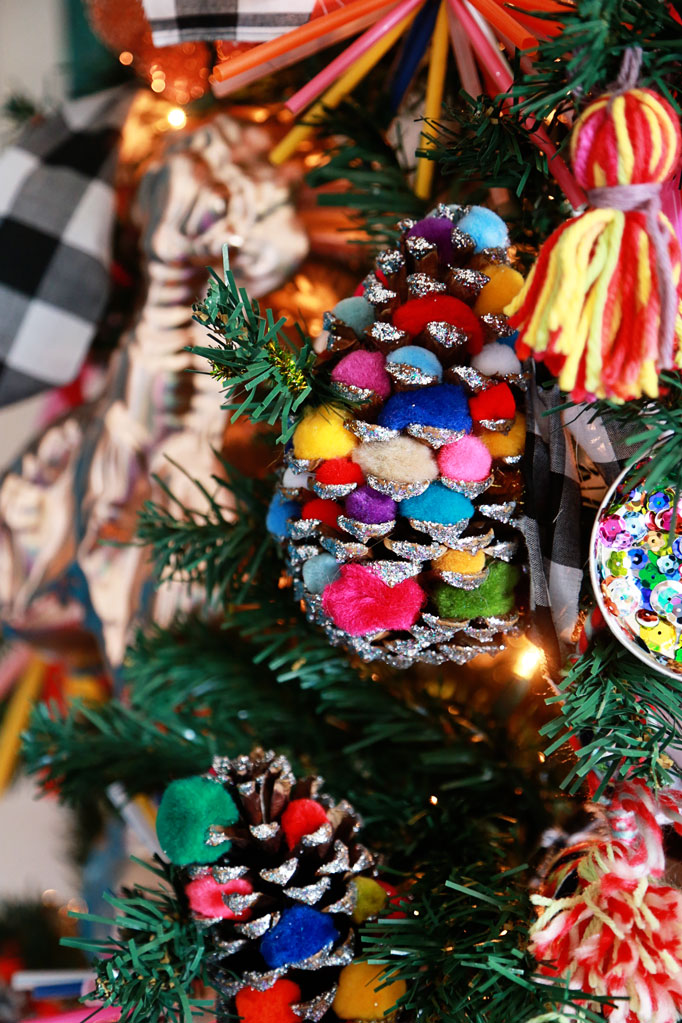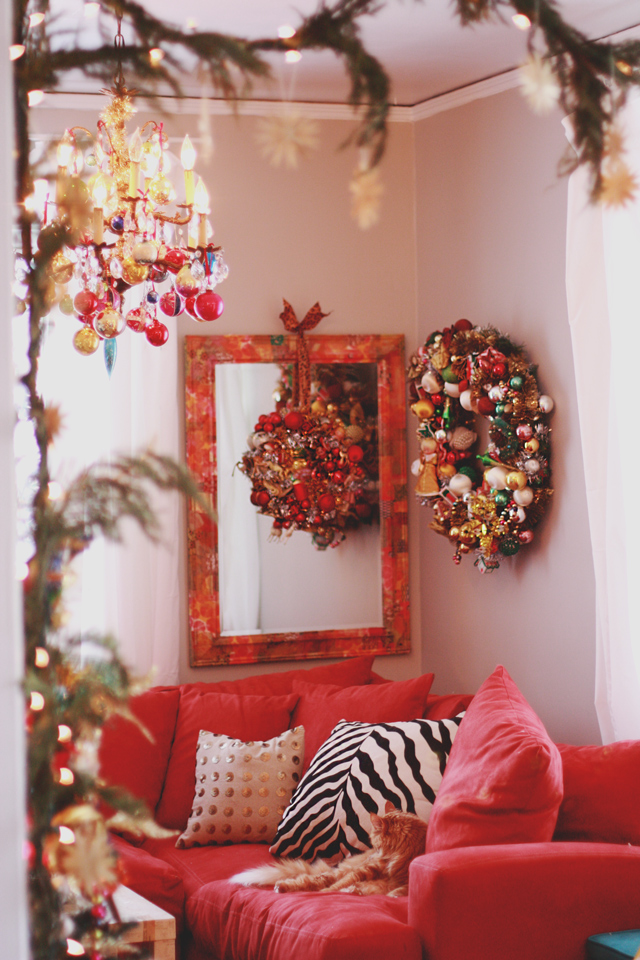 A batch of ugly sweater ornaments waiting to be hung.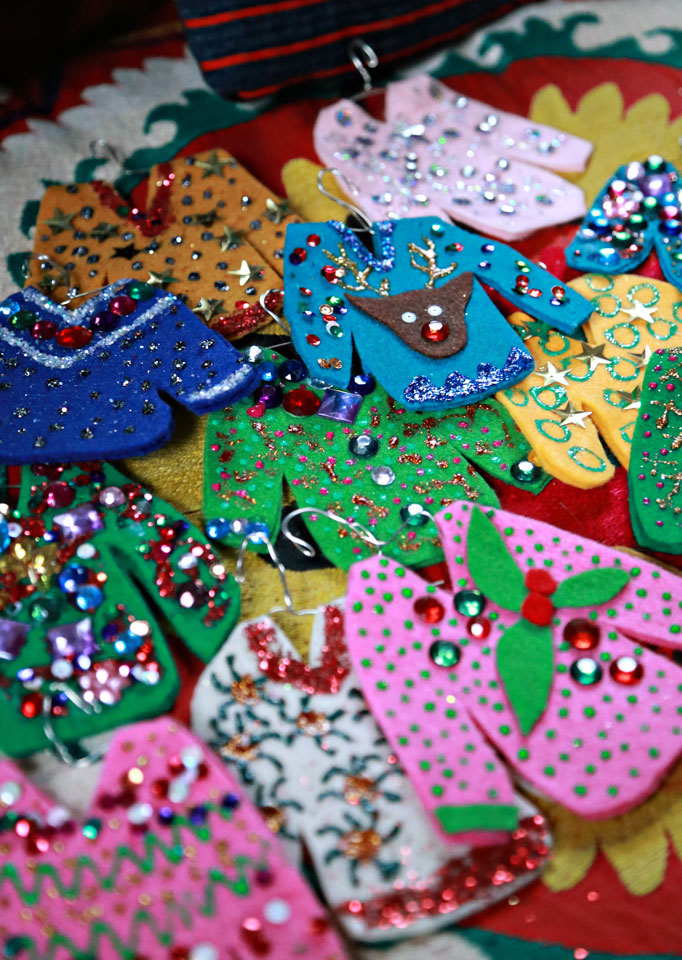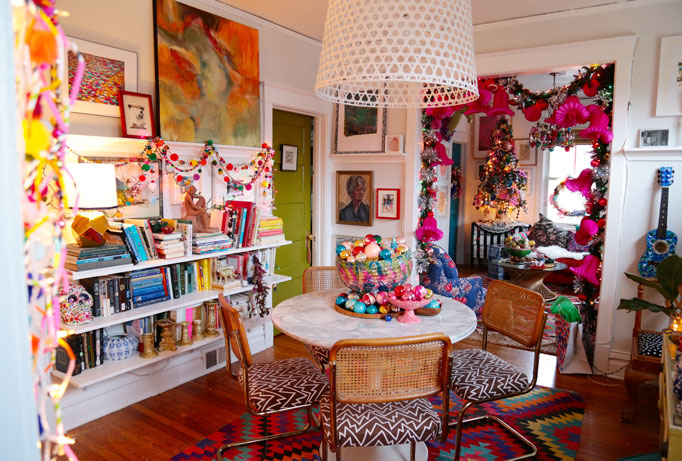 Amanda's creativity doesn't end when Santa goes back to the North Pole.
She added her artistic touch to her garage doors.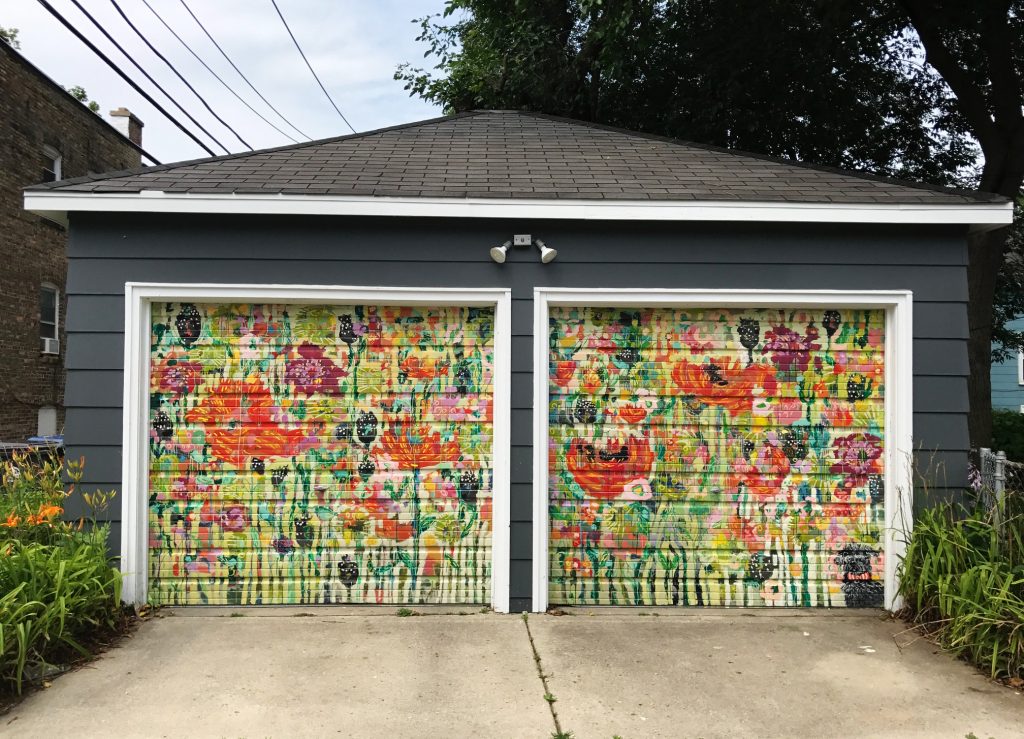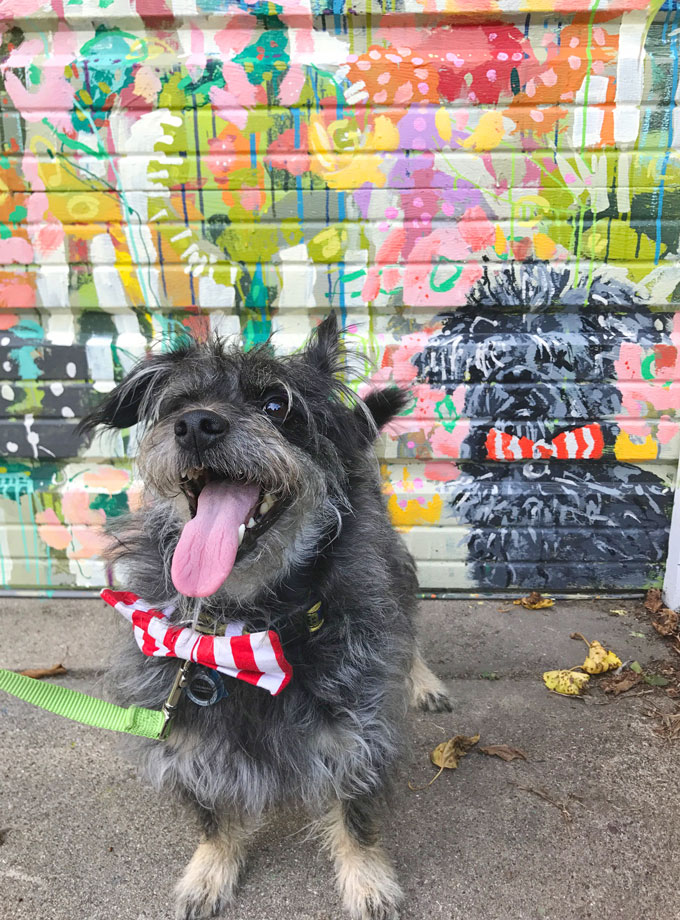 Visit Aunt Peaches to see more of her creativity and craftiness.