This week in Kelly's Stamp of Approval 9, I'll show you how my yard turned into a scene straight out of the movie Frozen, take you into a place with over the top Christmas decorations in the best way possible. Speaking of over the top, I'm sharing one of the most whimsical, colorful, creative Christmas homes I've ever seen (she's decorated over 300 different Christmas trees for friends), why my dog can't have nice things, and a creative way to serve drinks at your holiday party.
An ice storm created this magical, sparkling, winter wonderland and my trees look like they're covered in diamonds. In fact, my whole town is breathtaking and all of my local Facebook friends have been sharing their ice photos all week long. Let's just hope I don't lose power like I have the past few winters (once for 2 weeks)!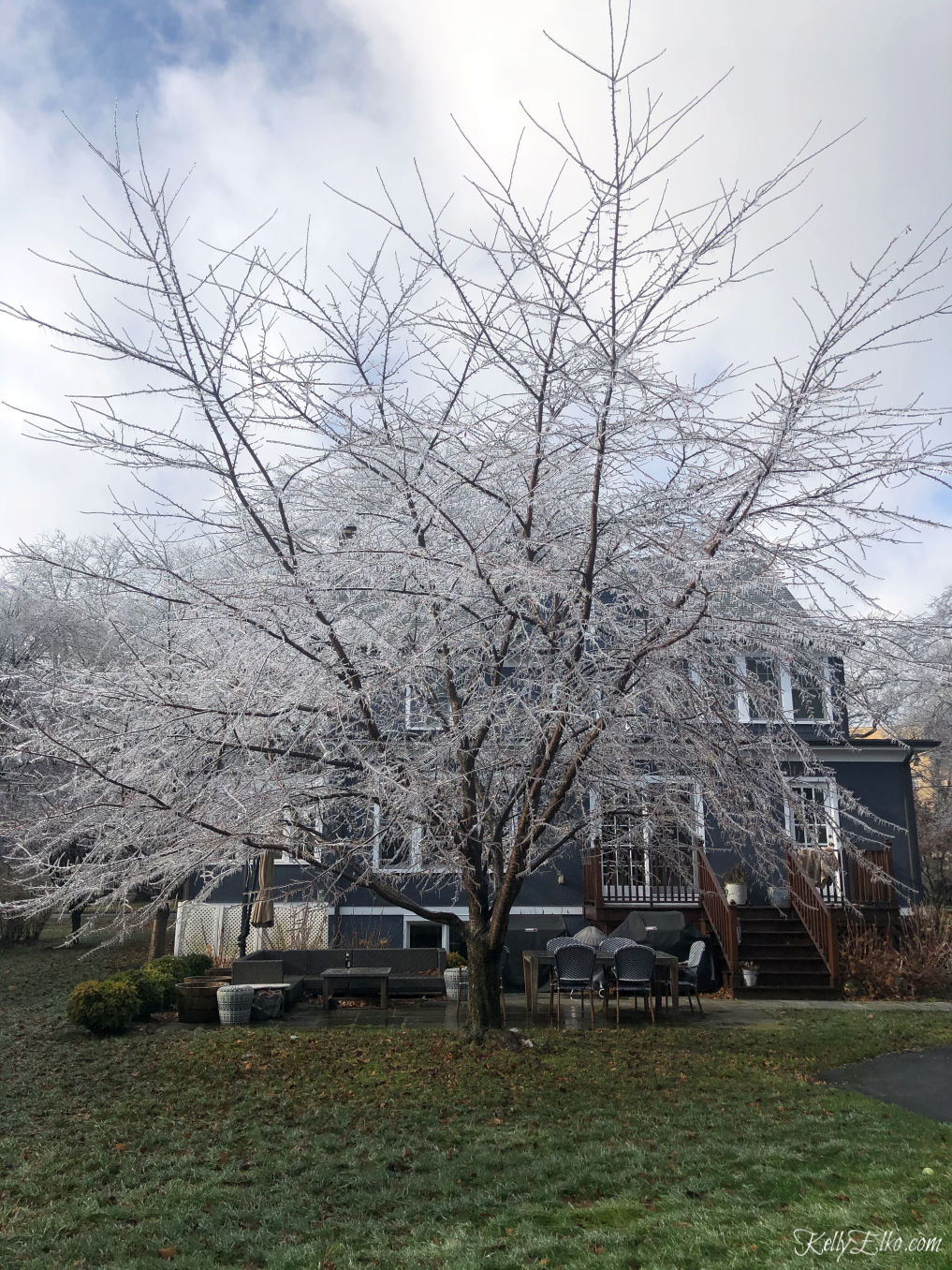 Who wants to to grab lunch at 34 Mayfair, a London restaurant, with the world's most festive Christmas ornament ceiling!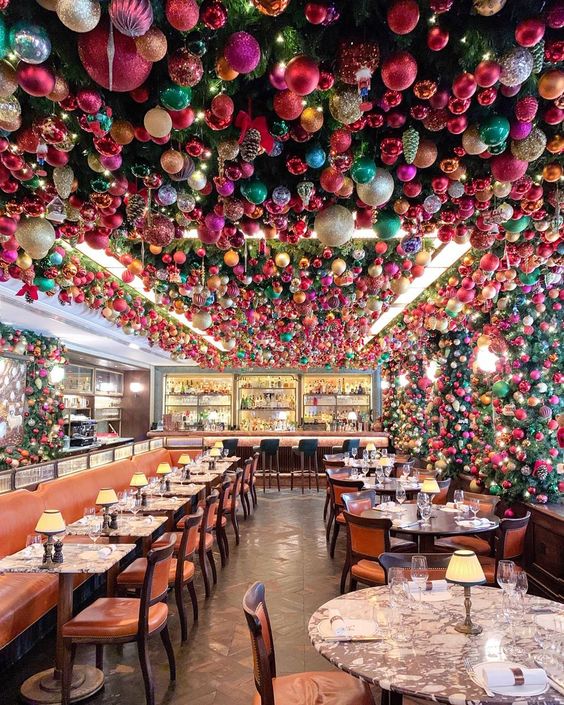 Want to see an over the top, colorful, whimsical and unique Christmas home? She's decorated more than 300 trees for friends and clients over the years so she knows what she's doing. I love the way she adds "frosting" to her trees and makes most of her ornaments.
Aunt Peaches Christmas Home Tour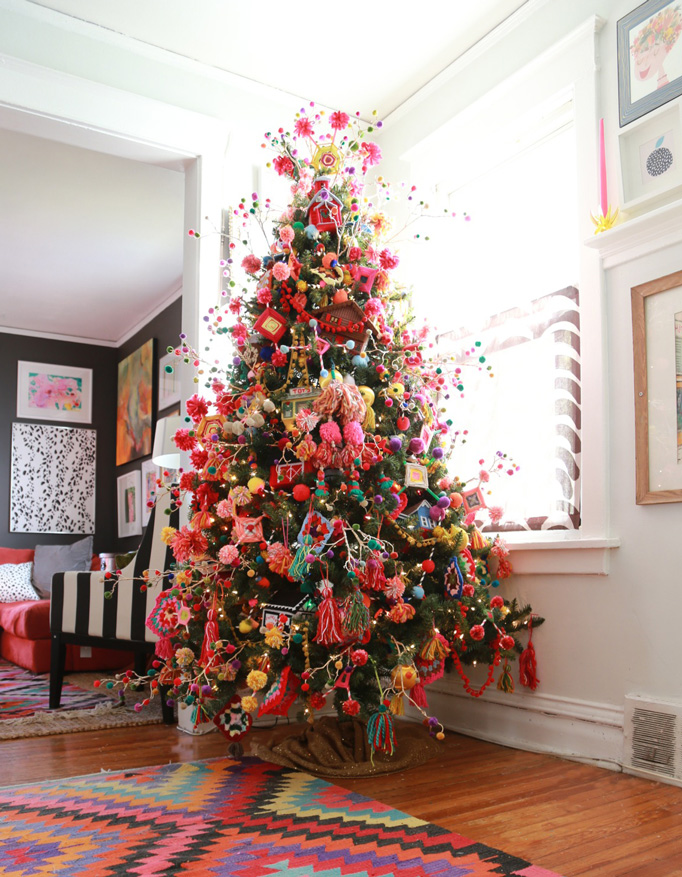 I love making these unique gift bags and the best part is you don't need any special templates to make them! It's a great way to repurpose old maps, music sheets and more.
How to Make Gift Bags from Any Paper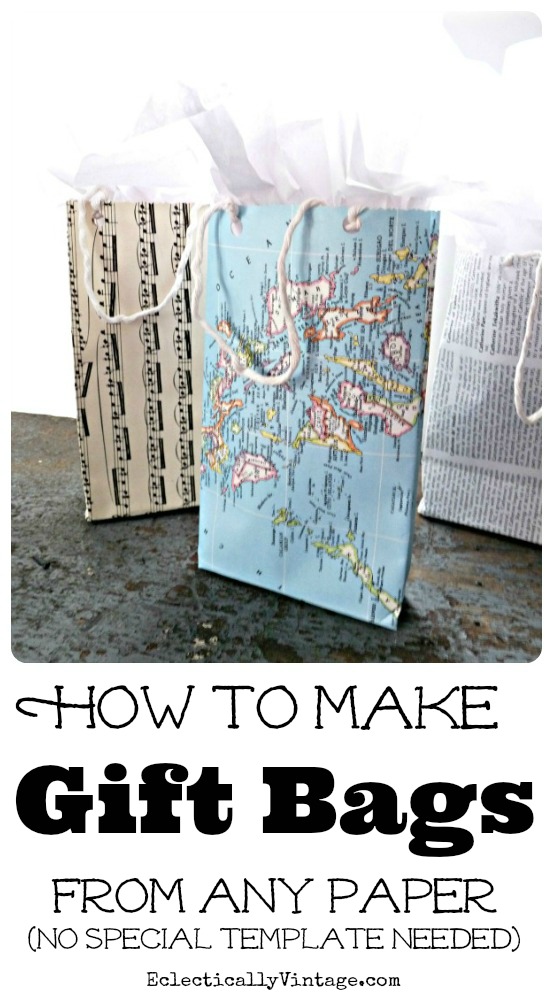 A friend gave Sushi this cute little toy. The moose looks petrified!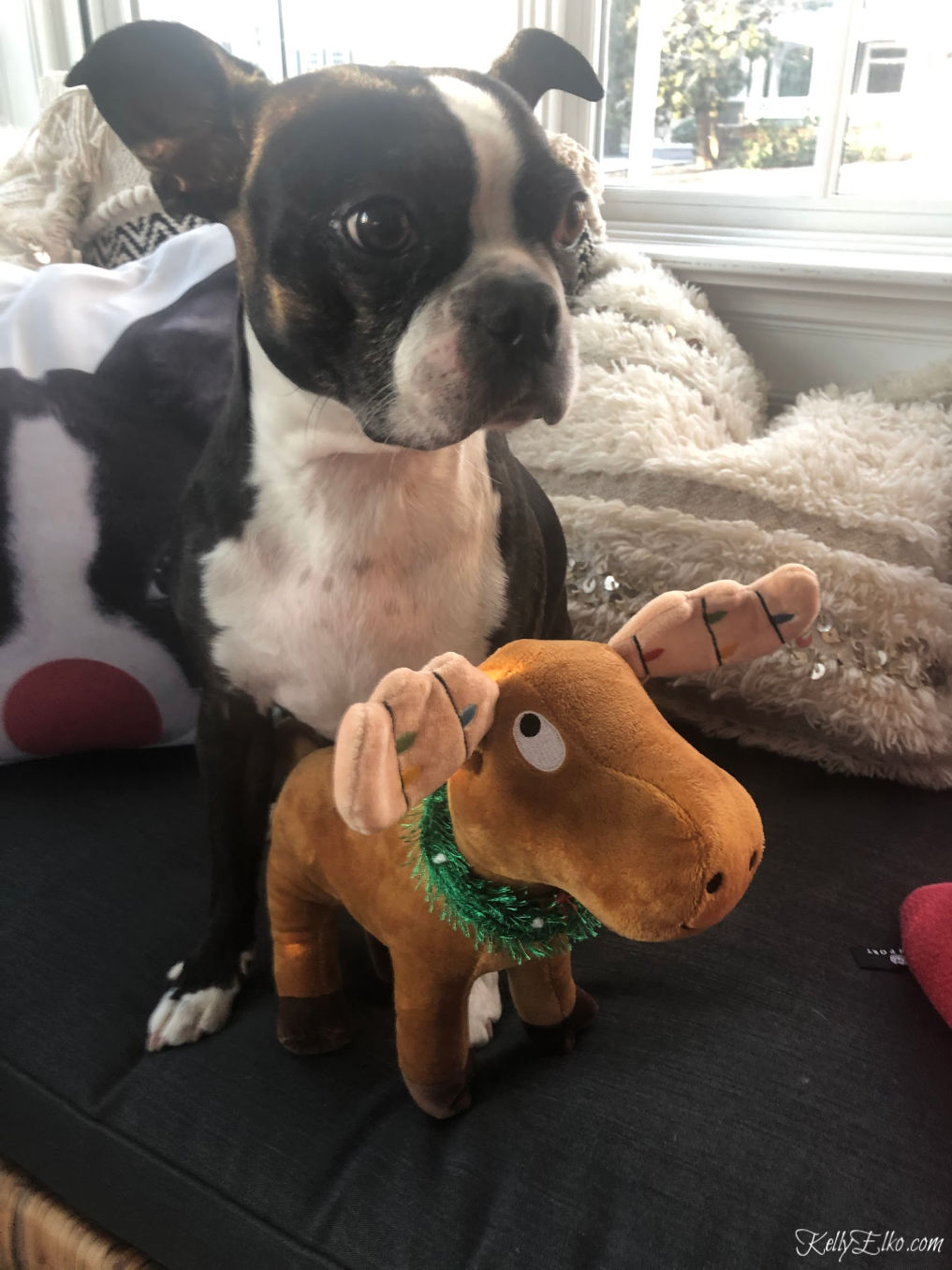 Fast forward 5 minutes!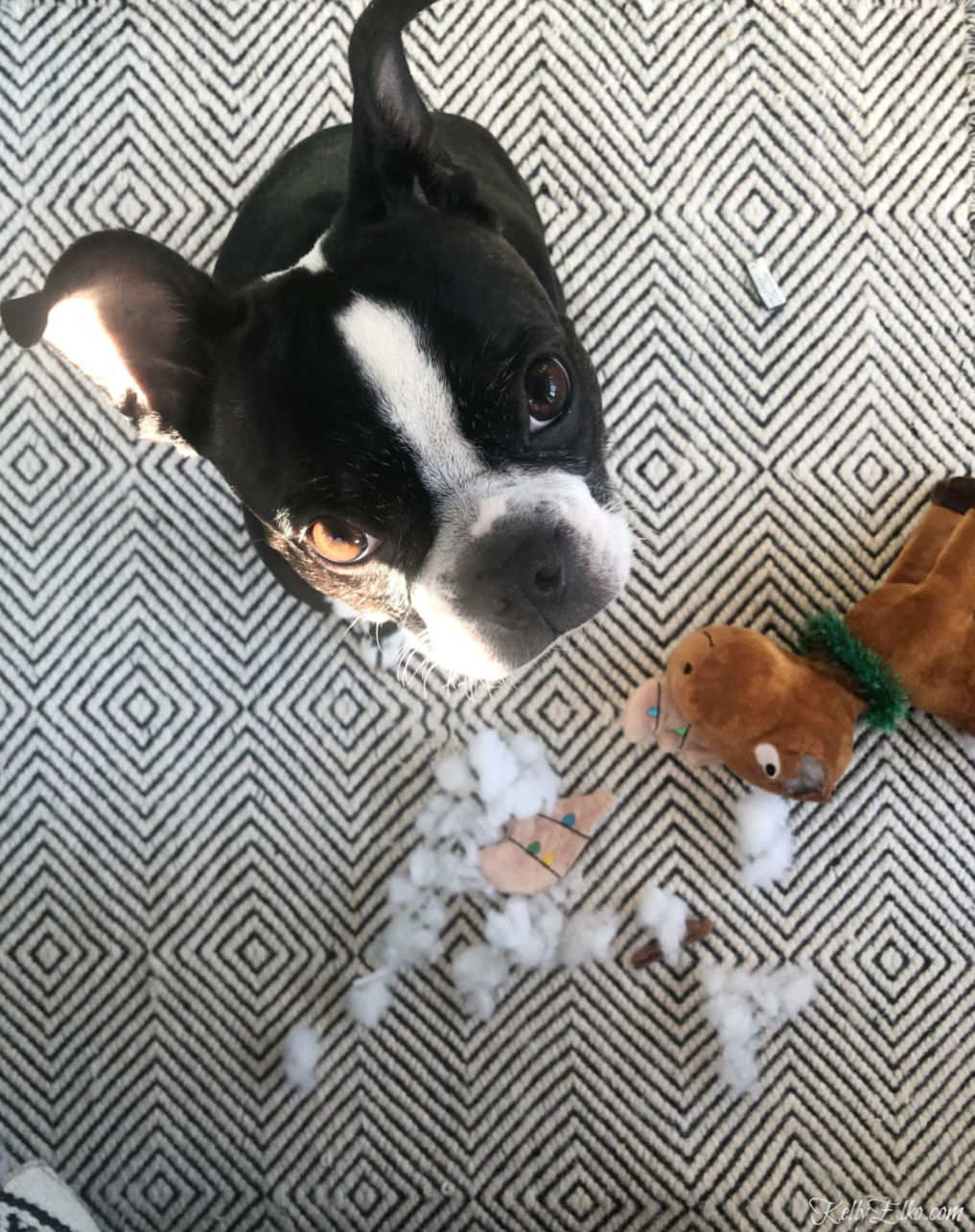 I'll be mixing up a batch of festive Christmas cocktails served in clear ornaments. I've seen tons of copies of cocktails in ornaments but this one from more than five years ago may be the original! I didn't use this recipe although it looks delish but love the idea of serving the cocktails in ornaments! I'll be serving my signature Festive Grapefruit Cocktail because it's always a crowd pleaser!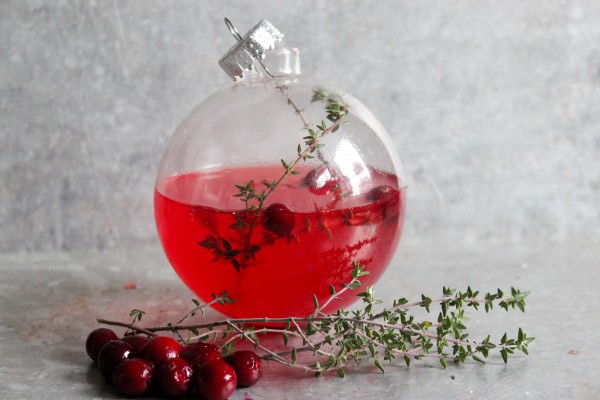 My girls are home from school and I couldn't be happier! We are visiting my mother in law today and will bring a big pot of homemade sauce, garlic bread, and dessert and will whip up a big platter of pasta. Her sister passed away the day after Christmas last year so it's been a very rough and lonely year for her. We love Grandmom! As with most older people, she is very hard to shop for but we know the way to her heart … through dessert so we will bring lots of it!
Now slowly back away from the computer because there are only three days til Christmas and those cookies aren't going to bake themselves!