My dog Sushi is an unwilling fashionista and she's especially festive during the Christmas season. Let's shake up Santa's magical snow globe and travel back in time to look at Sushi's winter fashion choices through the years. If you love dog in sweaters, hats, scarves or just a pet being humiliated by her mom, this is for you!
Although I enjoy dressing her up, it's a necessity for this short haired little miss. She has a bladder of steel when it's cold outside and pretends to be asleep in the morning so she won't have to go out! This hooded fleece dog coat with room for her perky ears makes dog walks a pleasure!
This post contains affiliate links which means if you purchase something, I will earn a small commission at no extra cost to you.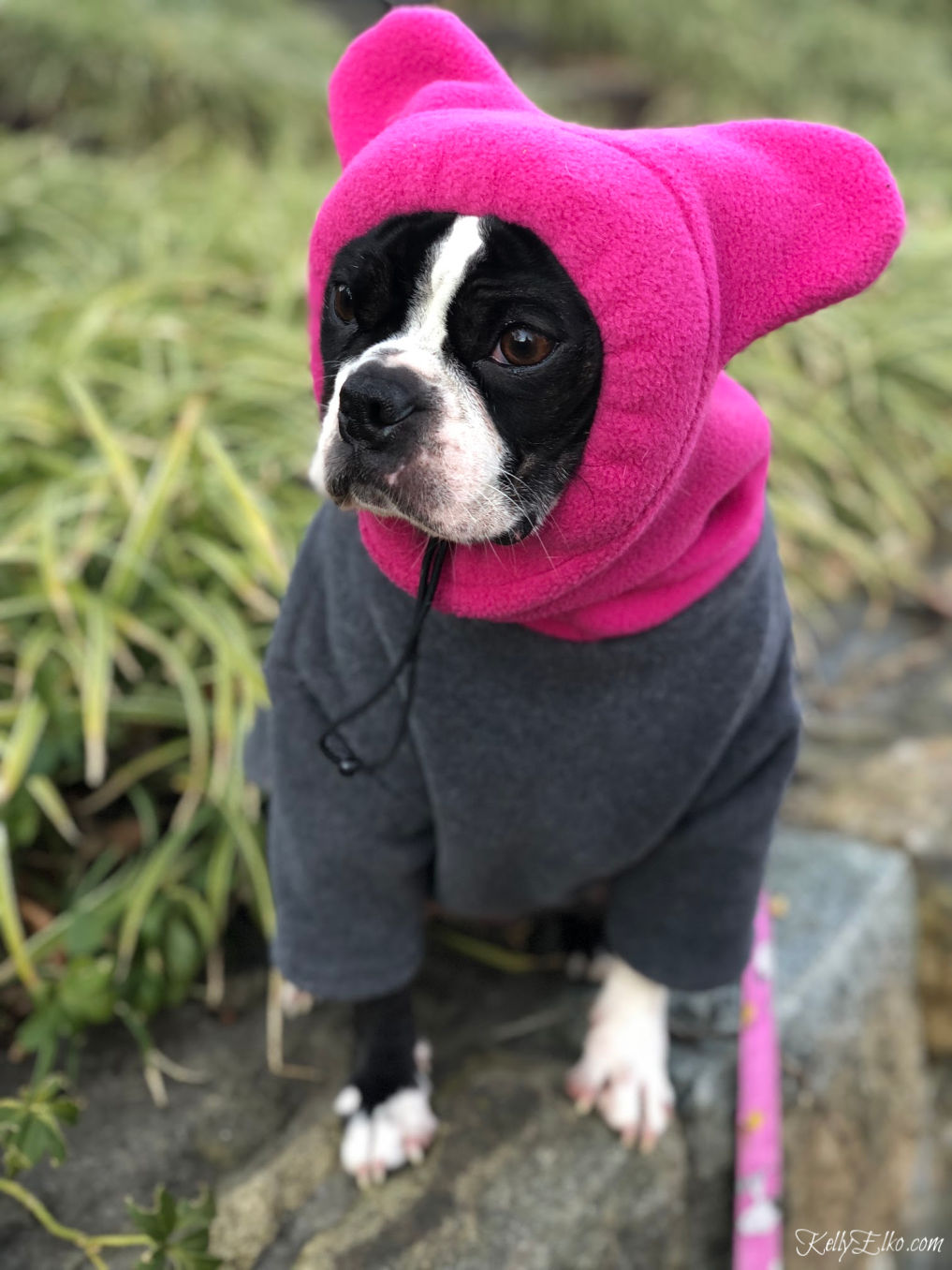 Daughter of a nutcracker! Sushi is channeling her inner Buddy the Elf in her festive pom pom covered sweater. The turtleneck minimizes her waddle and the red accentuates her bloodshot eyes.
Sushi and I swear by these super high quality wool Chilly Dog sweaters!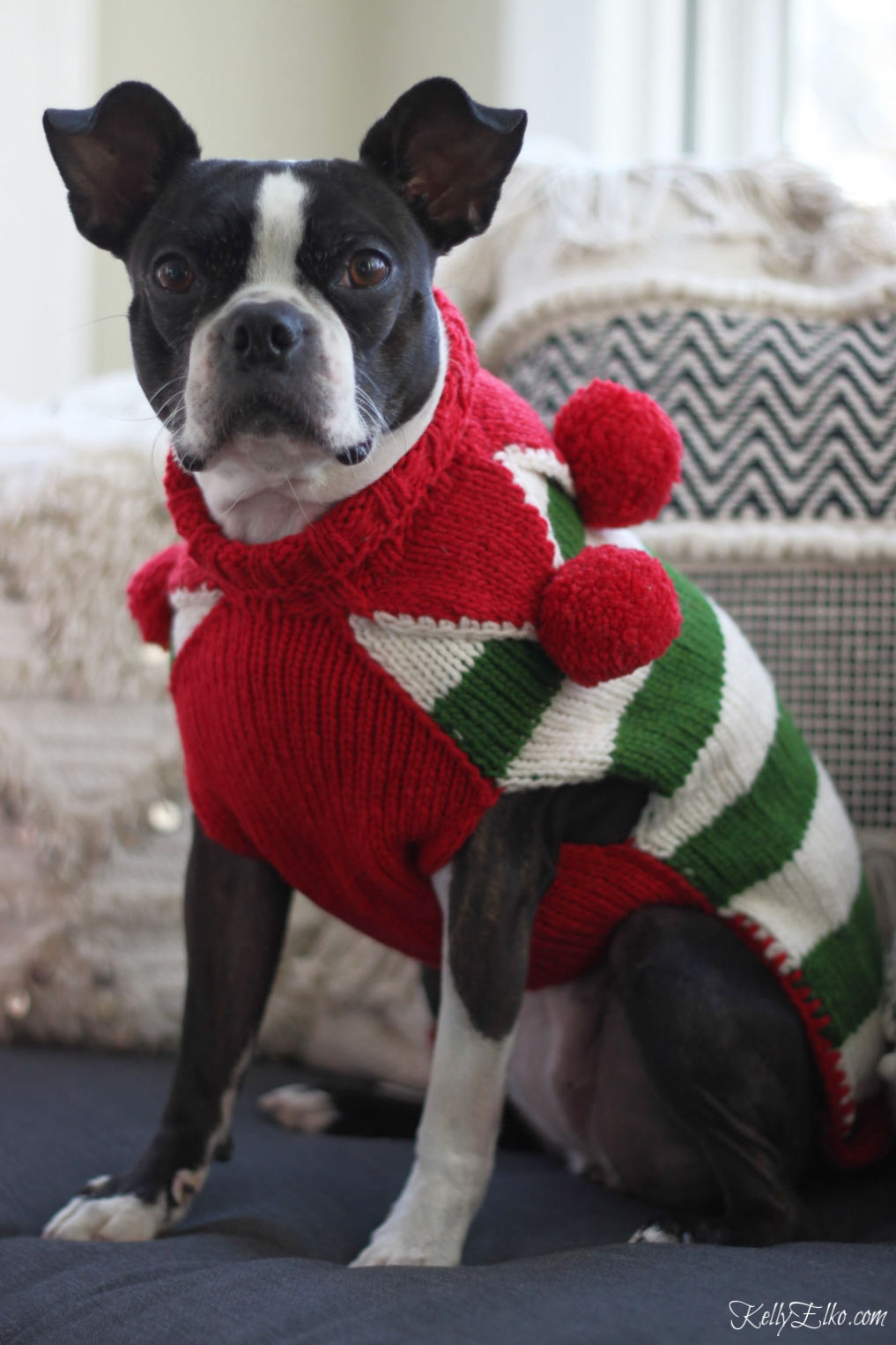 I caught her pawing up the foggy windows with the words, "help me" after I styled her in this little tassel number. The horizontal stripes aren't the best for minimizing her hips but the bright colors are perfect for her complexion (she's a warm winter).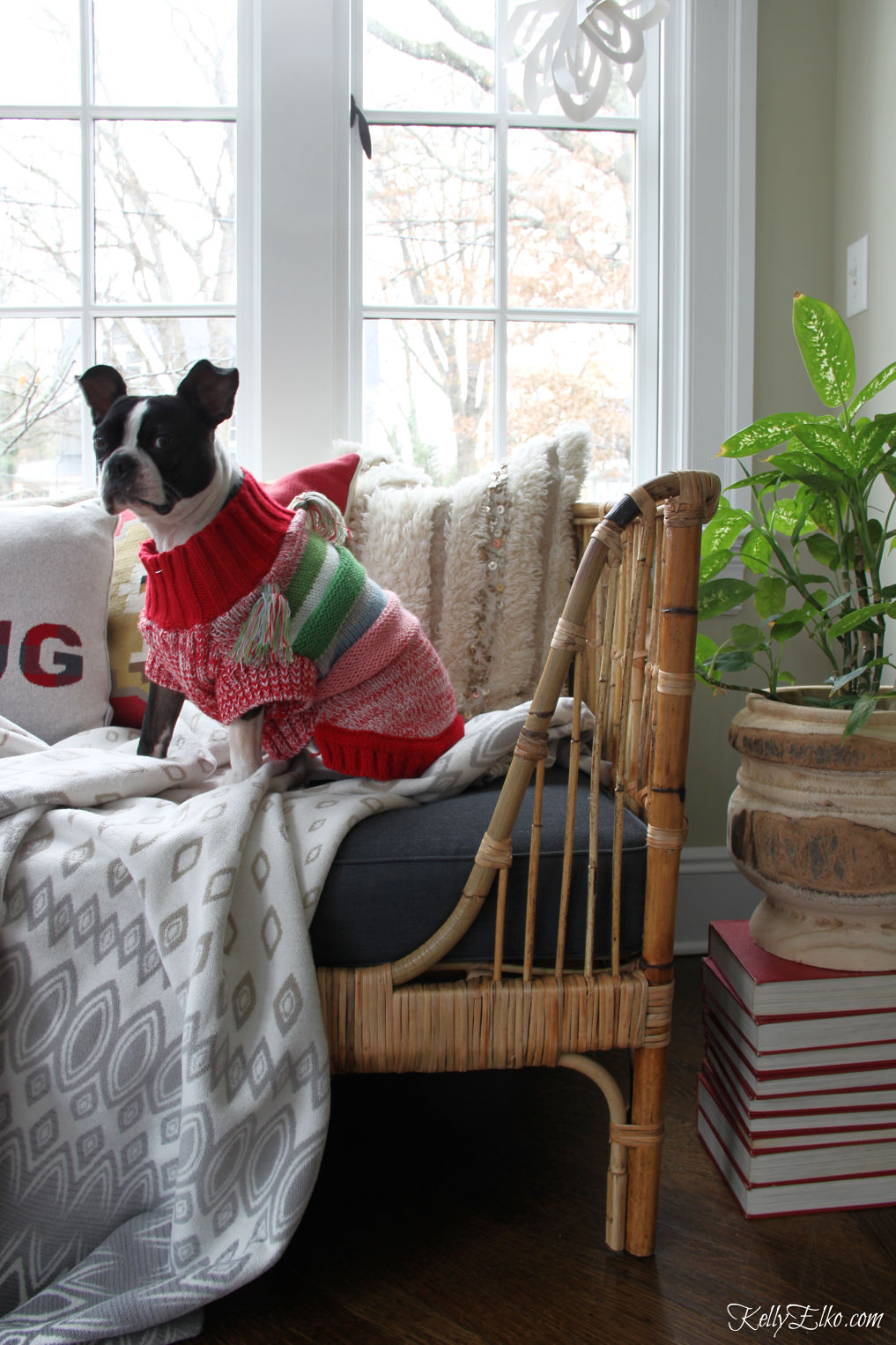 Sometimes, less is more and a scarf adds a pop of color when lounging by a roaring fire. All she's missing is a pipe.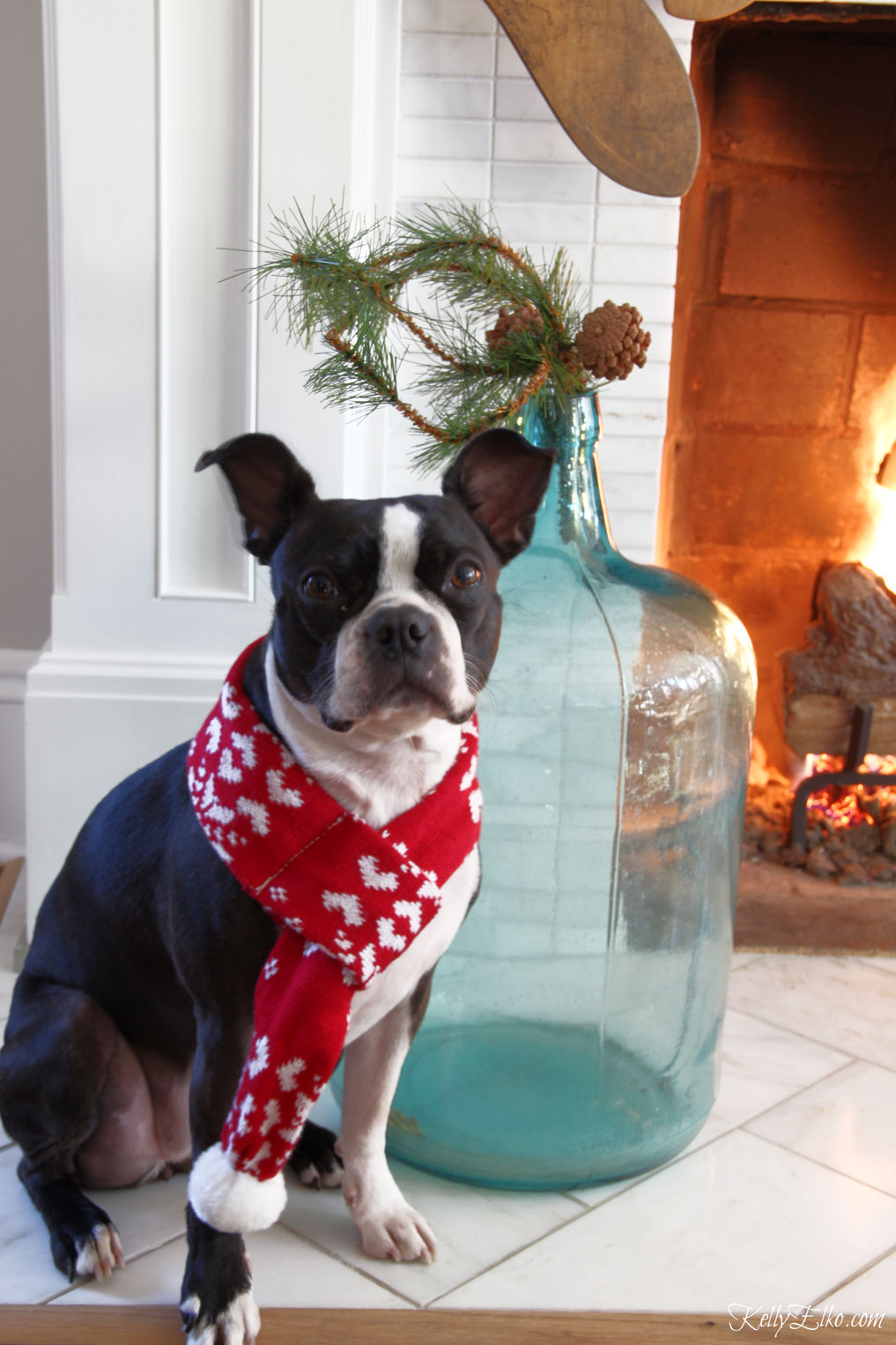 Sushi went through a hipster phase and considered moving to Brooklyn. She couldn't manage to grow a full beard, just a few scraggly chin hairs, so she decided to stay in the suburbs and just act cooler than everyone else.
Her hat phase lasted a couple of years.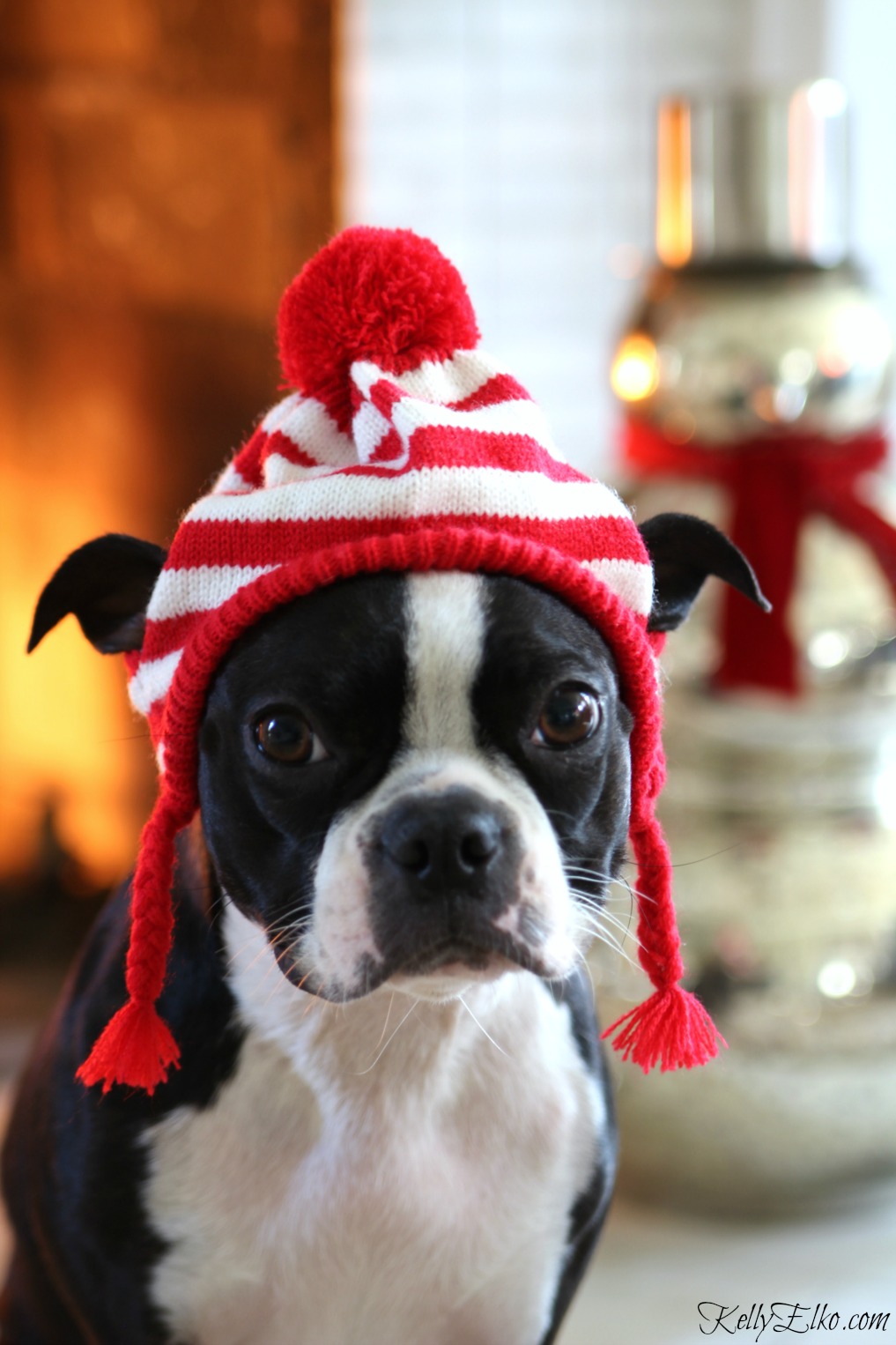 She's 90% nice.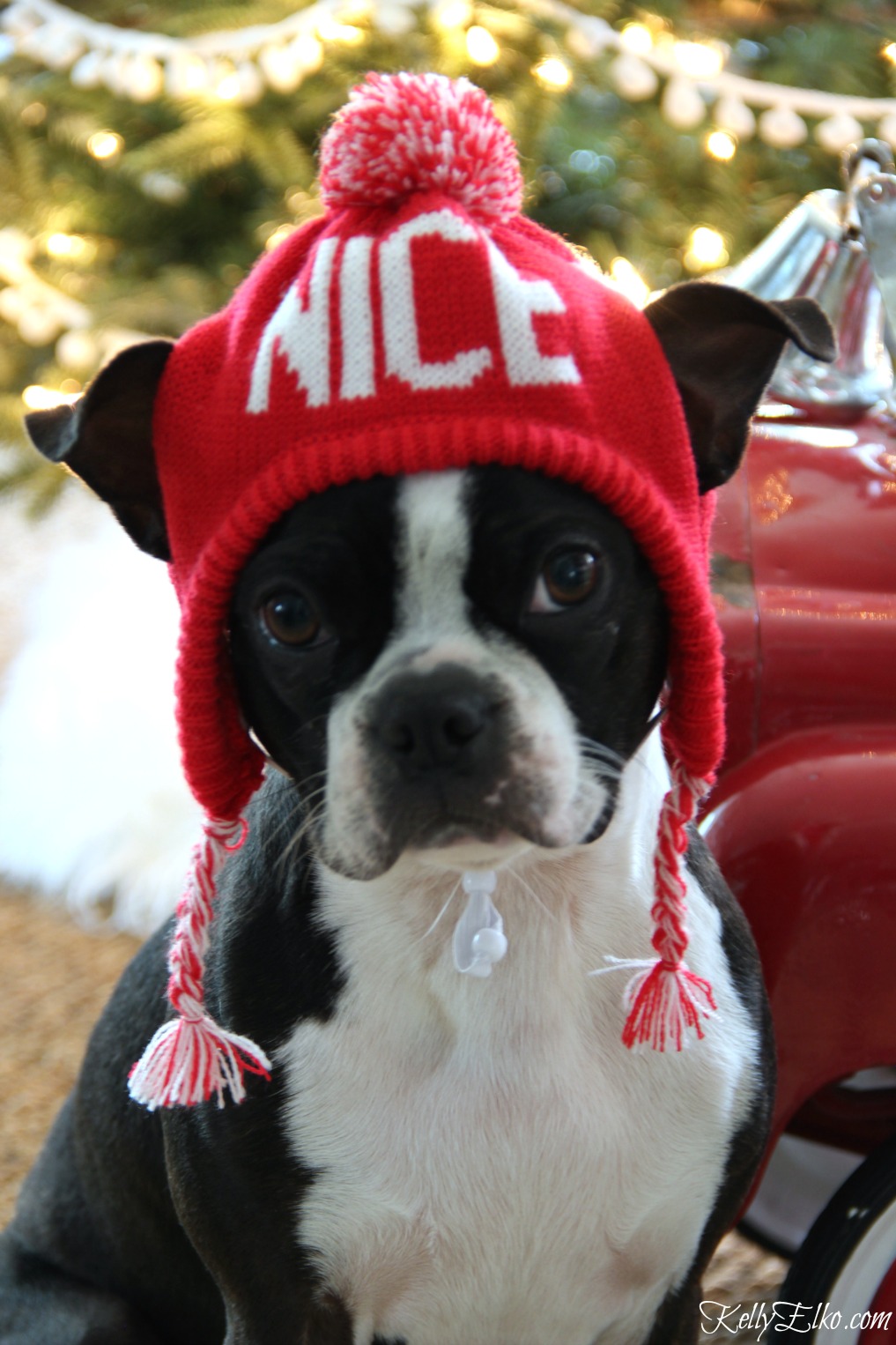 When everyone thought she was a he, she wanted to burn this sweater but I convinced her to say, "you be you, I'll be me."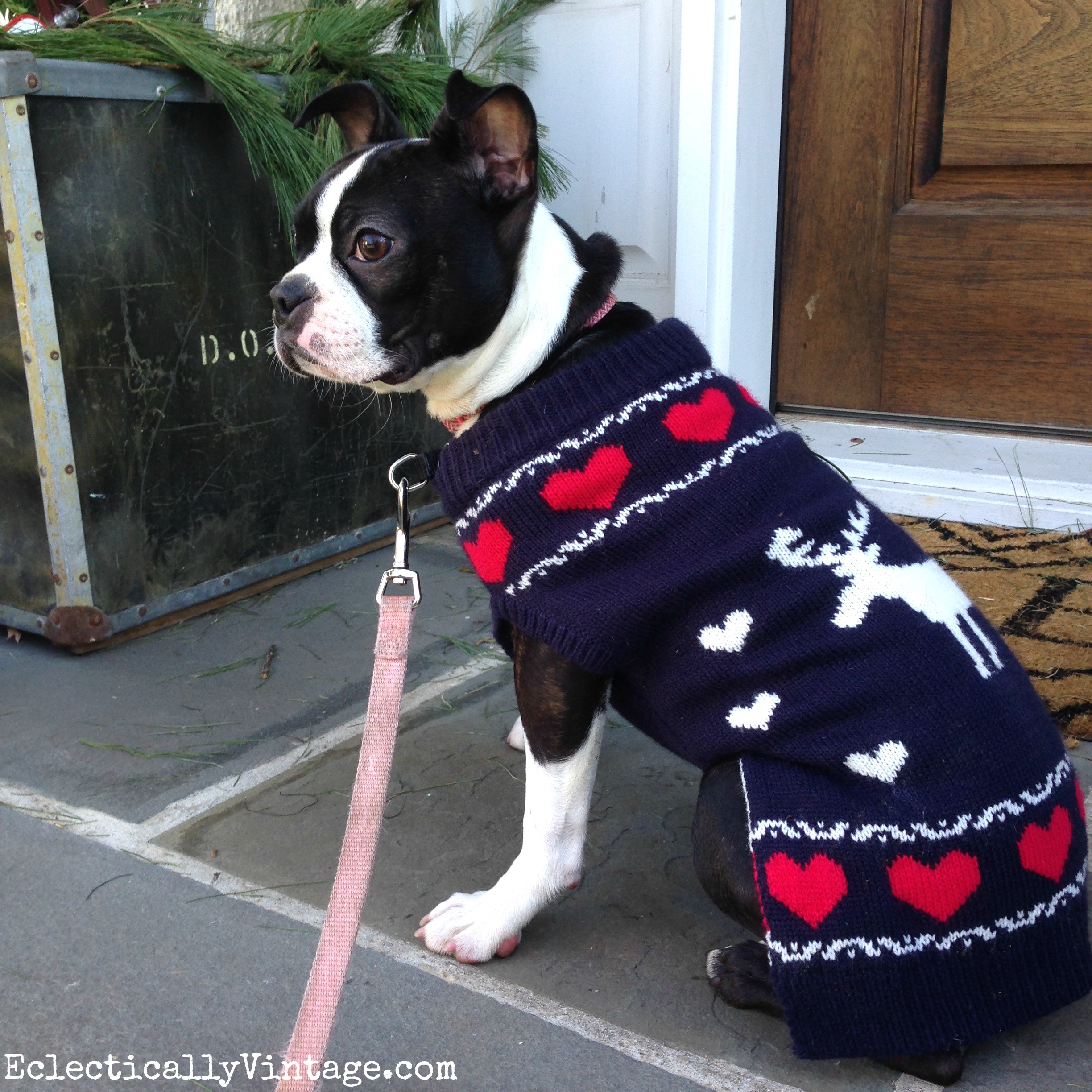 After her modeling school crash course, she perfected the one paw in front of the other pose.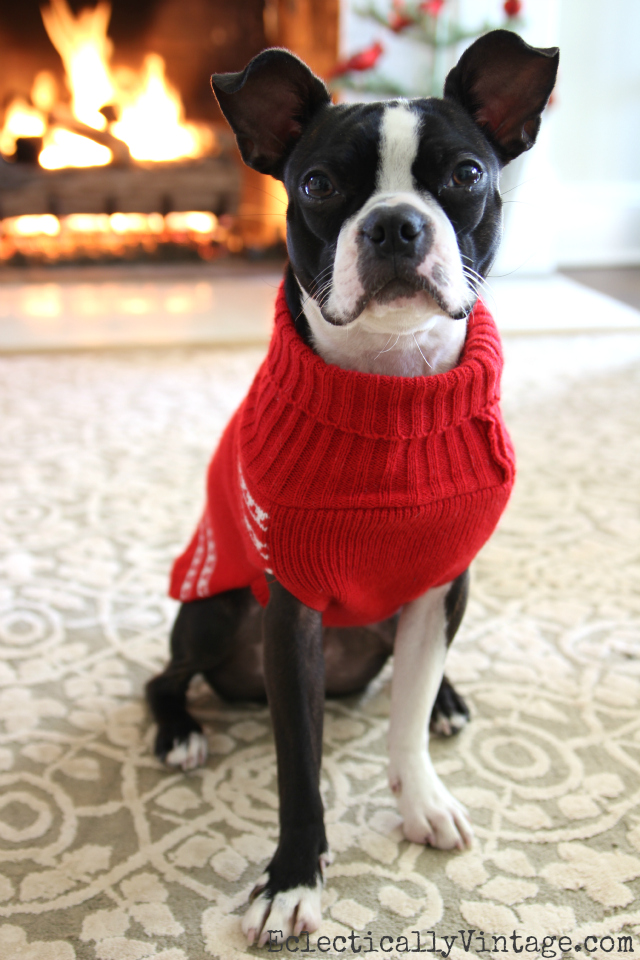 You can see she already had star appeal at six months old.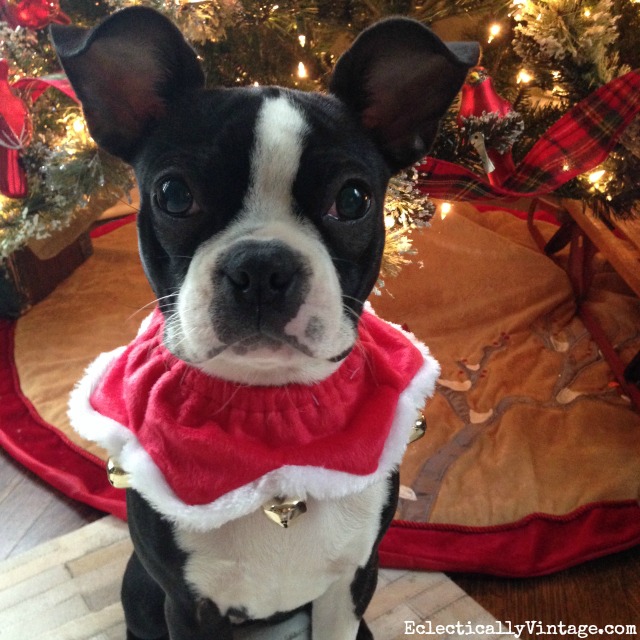 If you're thinking to yourself, "Kelly, you need to get a life," you may be right but I'm still gonna keep on doing what makes me happy (even if Sushi is plotting to murder me in my sleep)!