NJ Monthly Magazine Feature & My 5 Tips for Easy Holiday Decorating!
I've been featured in national magazines including a 10-page spread in Better Homes & Gardens, and Modern Farmhouse but my latest feature in NJ Monthly Magazine is even more exciting because they used my photos! You can read more about me, my house, and my decorating style plus I'm sharing my 5 Tips for Easy Holiday Decorating so come peek inside the pages and read the article.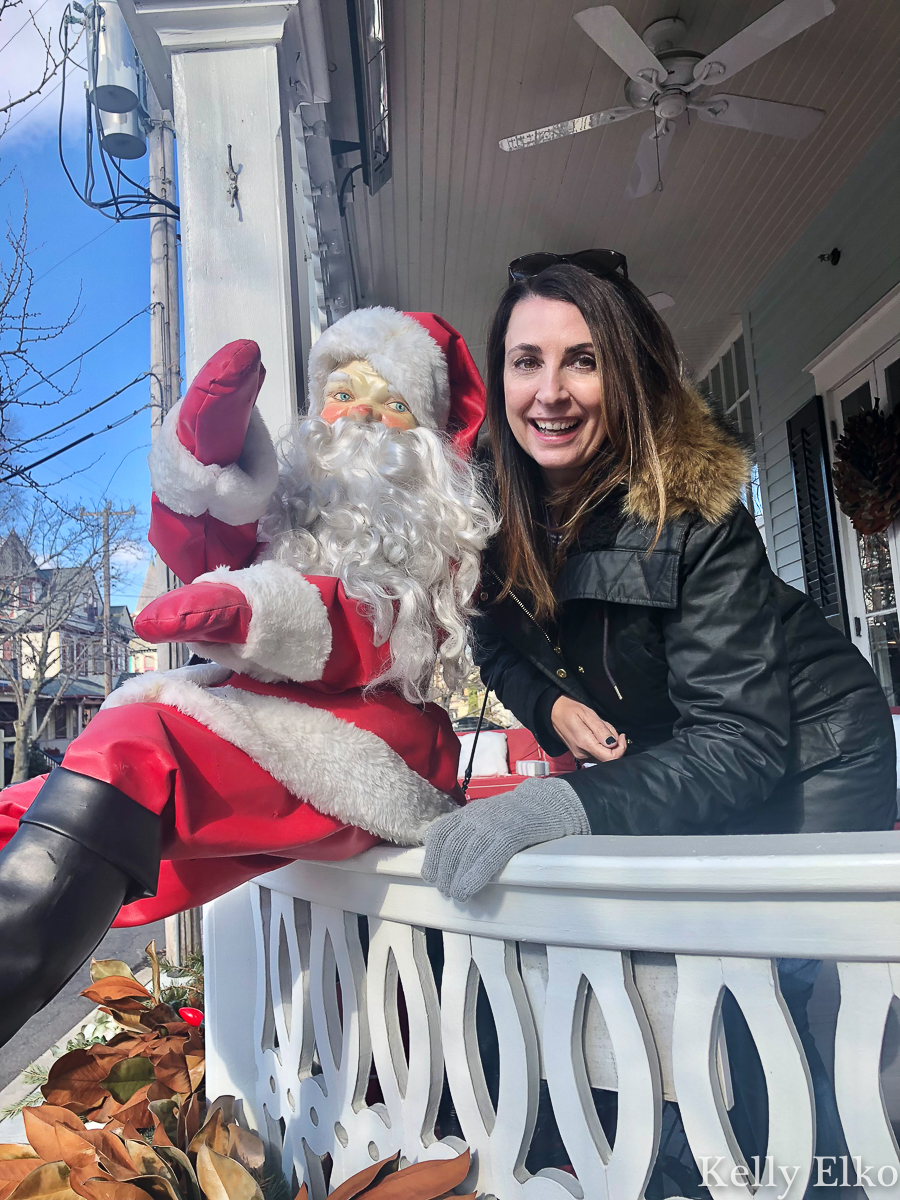 The real diva was Santa who demanded to be part of the article but hey, I'll do almost anything to be put on the nice list.
This post contains affiliate links which means if you make a purchase, I may earn a small commission at no extra cost to you.
A close second diva is Sushi who always steals the show and gets prime placement in the largest photo of course (get her pom pom Christmas dog sweater here)!
Ho-Ho Holiday Home!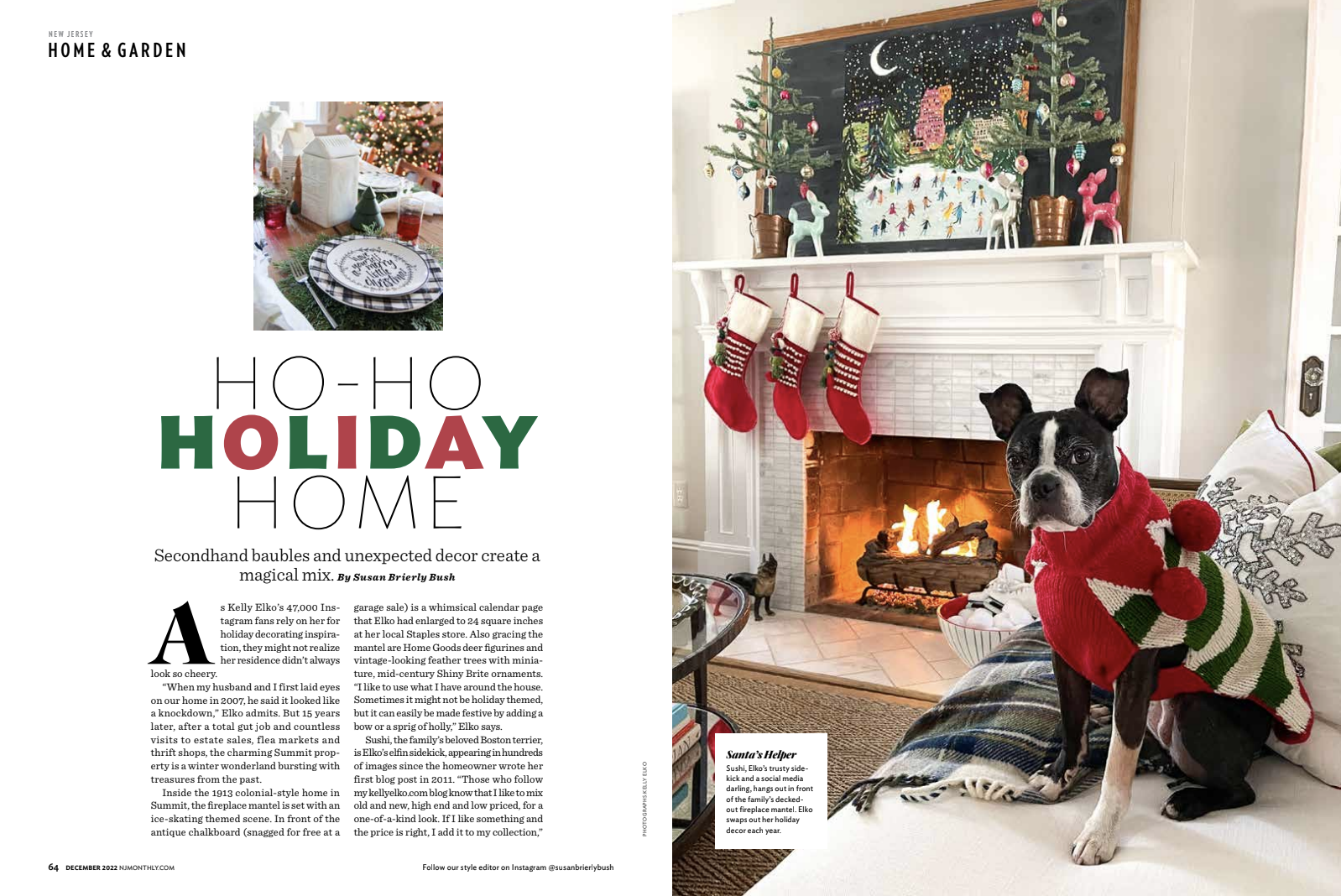 These photos were from my Christmas house last year and it was one of my favorites. Magazines need their photos well in advance so they can write the article, lay out the pages, and send to print.
Everyone asks about the colorful art on my chalkboard and can you believe it's a page from a calendar that I enlarged at Staples! This calendar is no longer for sale but the artist created another one with some equally fabulous art and you can get the colorful calendar HERE.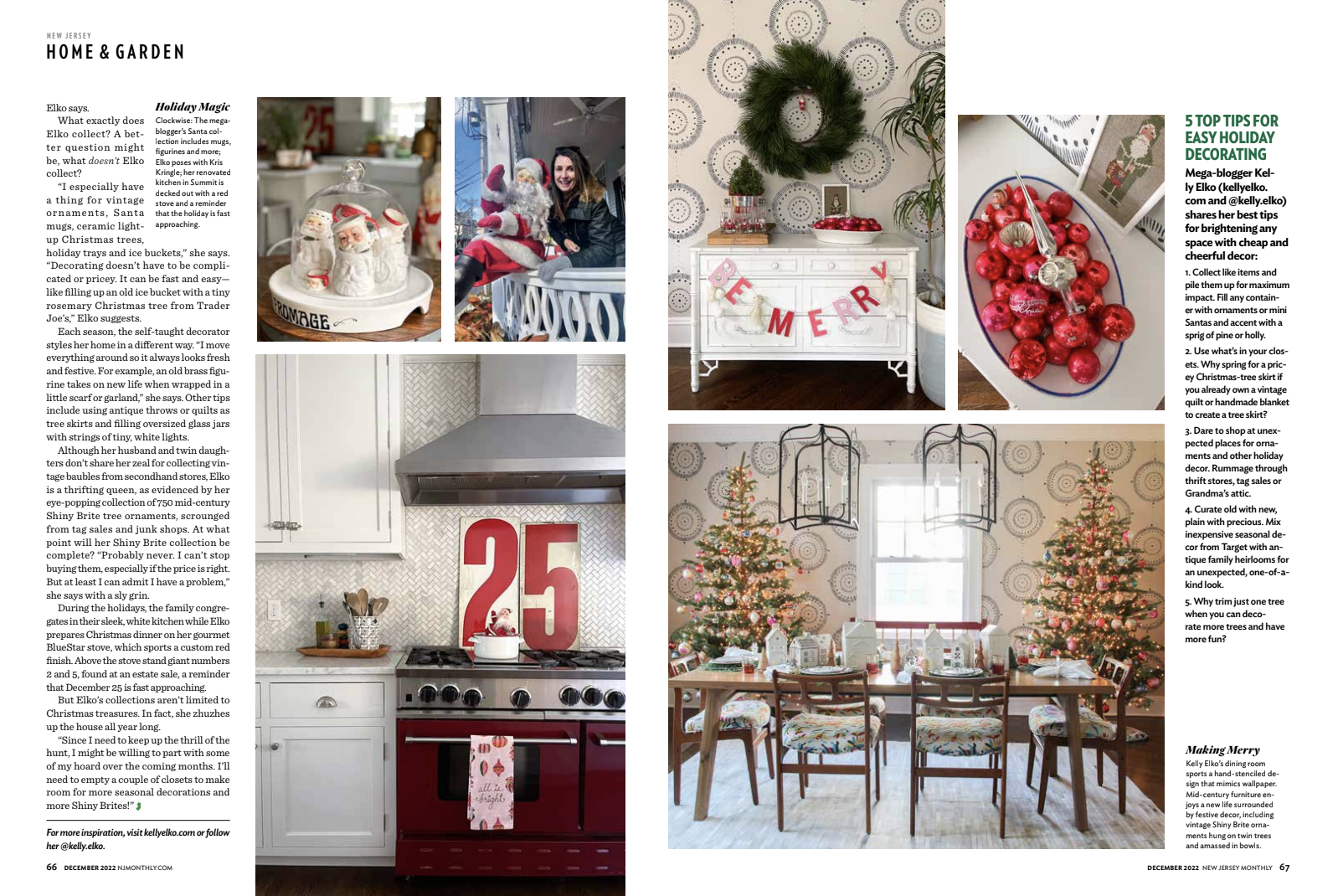 My Five Top Tips for Easy Holiday Decorating
1. Collect like items and pile them up for maximum impact. Fill any container with ornaments or mini Santas and accent with a sprig of pine or holly.
2.Use What's in your closets. Why spring for a pricey Christmas-tree skirt if you already own a vintage quilt or handmade blanket to create a tree skirt?
3. Dare to shop at unexpected places for ornaments and other holiday decor. Rummage through thrift stores, tag sales and Grandma's attic.
4. Curate old with new, plain with precious. Mix inexpensive seasonal decor from Target with antique family heirlooms for an unexpected, one-of-a-kind look.
5. Why just trim one tree when you can decorate more trees and have more fun?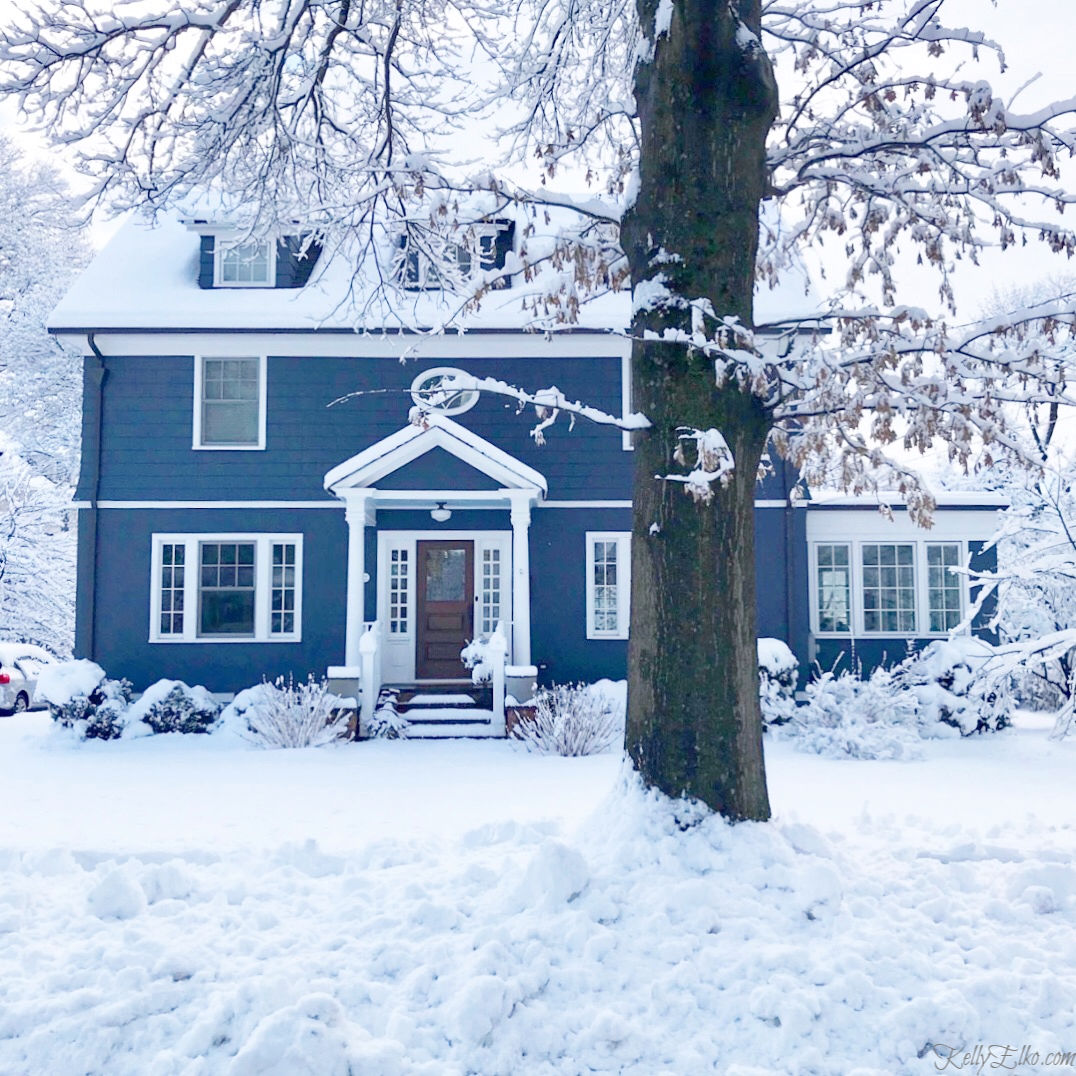 So while being in a national magazine is such an honor, being in this local magazine holds a special place in my New Jersey loving heart.
I love the way my blue house looks in the snow and hope we have a white Christmas … and then it all melts the next day so I don't have to shovel!