What I'm Giving to Someone Special This Year & a Giveaway
"You can kid the world, but not your sister."
– Charlotte Gray
Remember when I indulged myself with a bottle of Wonderstruck perfume?
Well, it's only fair to spread the sweet smelling love with a holiday gift for someone special.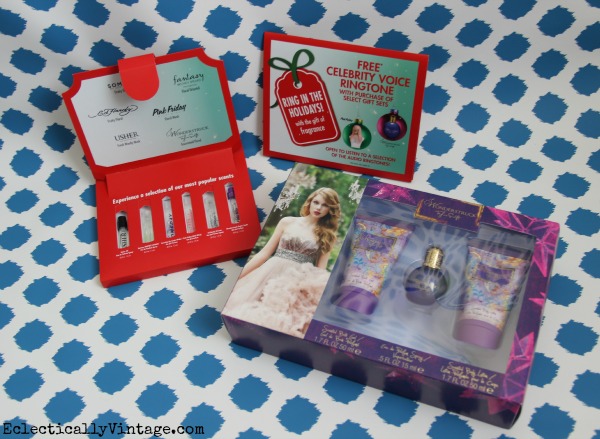 My sister is amazing.
Yes, I harbored deep feelings of resentment when she used to take my shoes, jewelry and makeup without permission …
returning everything wrinkled, ruined and broken.
But hey, I'm not bitter!
It's been years since she's swiped my shoes and sometimes I wish we could go back to those days of fighting over clothes.
She's the only girl in a house full of testosterone and instead of watching Downtown Abbey, she's usually watching whatever sport happens to be in season.  The girl needs something girly and what's a better girly Christmas gift than perfume?
So to show her my appreciation of all she does, I decided to give her a gift that she'd never buy for herself.
It's something we all love but it always seems to be last on the list of things to buy.  Bonus – the sweet scent of Wonderstruck will bring the perfect amount of girliness to any soccer game.
For extra fun, she can download a free celebrity ringtone …
she'll be feeling like a sweet smelling diva in no time flat.
Not only do the gift sets at Walmart make the perfect Christmas gift, but they also include a free ringtone code which you can redeem at http://ringintheholiday.com.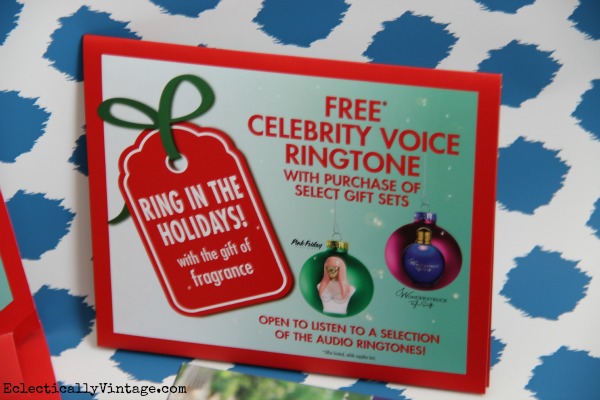 So now my sister and I can smell alike …
but that doesn't mean I'll let her borrow my shoes!
You deserve a treat too so I'm giving away a gift box of perfume or cologne to give to someone special.
Win a Surprise Gift Box of Perfume or Cologne
Follow the instructions in the Rafflecopter below to be entered to win your own perfume or cologne gift set – click the link below to enter.
So forget practical this holiday season.
Think fun this year and head to Walmart where you can find an amazing selection of perfume any gal would love.
Want more ideas for sweet smelling gifts?  Check out http://www.scentsavings.net
Nitty Gritty:  Contents ends November 11, 2013.  Winner will be chosen randomly by Rafflecopter and contacted by email.  If no response with 3 days, another winner will be randomly chosen.  Open to continental United States residents only who must be 18 years or older.   Prize fulfilled by Collective Bias, Social Fabric.
This is a sponsored post but I only speak the truth – see my full disclosure policy
here
.