Welcome to Extra! Extra! 5, the weekly series where I share all the things I've been doing, loving, buying, enjoying and all the other random stuff that doesn't fit into a regular blog post. I've been making major progress on my sister's new place and I'm sharing a statement wall I created using something unexpected. I'm also sharing some favorite things and more. Oh, and did you know I have a pet unicorn?
Looking back at one of my favorite fall pumpkin patch mantels. I ALMOST sold these pumpkins on Facebook Marketplace the other day but in the end, I didn't have the heart to part with them (#hoarderproblems)!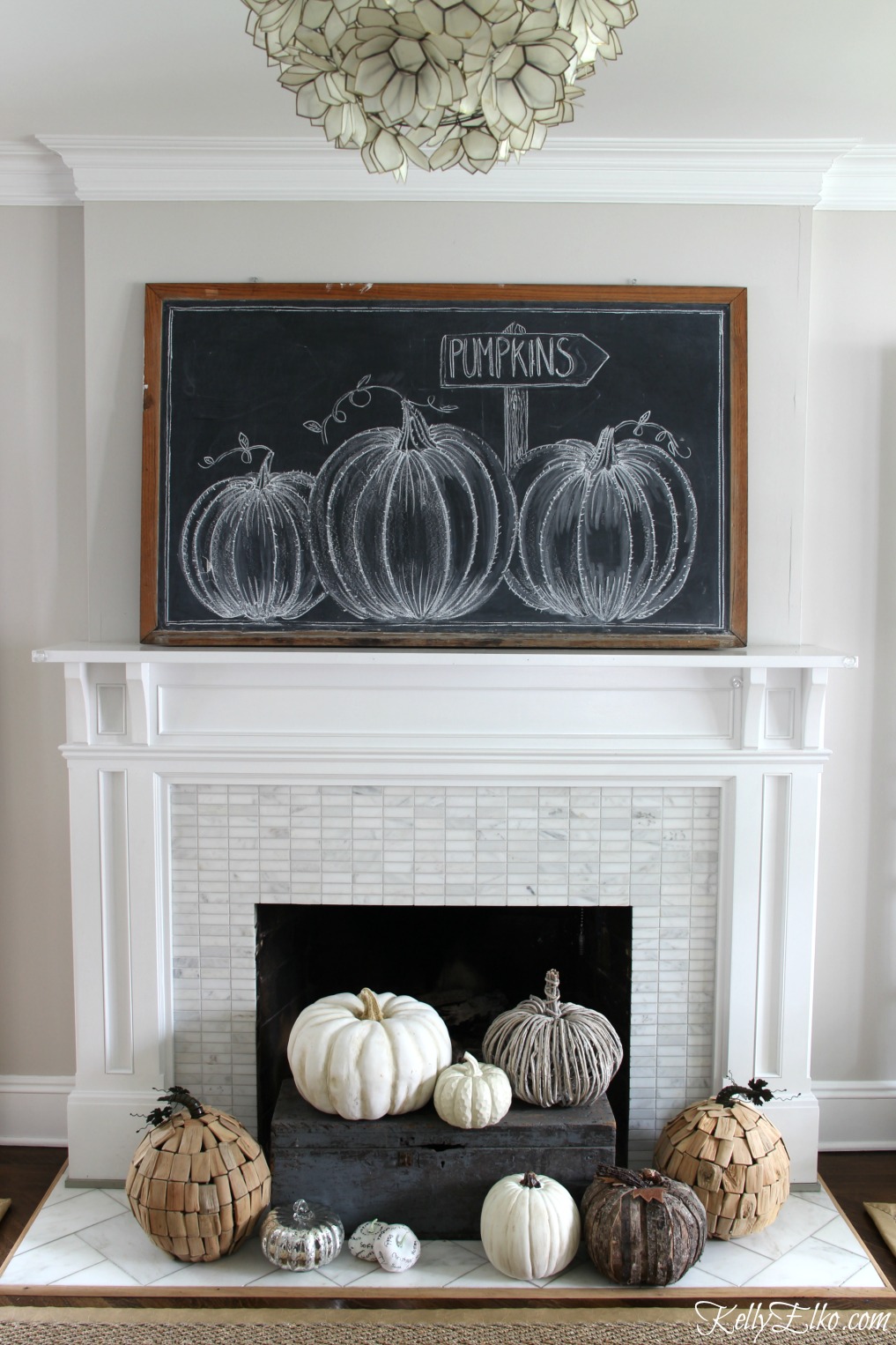 This turkey cookie making kit from Trader Joe's will be fun for my girls and nephews to make on Thanksgiving (they aren't kids anymore but I think it's still a great idea to have them gather around the table and make something together).
Speaking of Thanksgiving, my Thankful Pumpkin idea that I shared eight years ago went viral and is such a fun tradition to start with your family.
Decorating
You know I love a good gallery wall and I had fun at my sisters house last weekend creating a fun and colorful gallery wall in her kitchen that pairs perfectly with the awesome chairs I found for her a few months ago (they come in lots of colors and patterns)!
My secret … calendar pages! Pop them into frames and you've got an affordable and unique wall of art (I plan to add a third row once more frames arrive).
The calendar I used is no longer available but this Joyful Landscapes calendar is similar. I used these square frames to create the look.
Every house needs a few houseplants and I love the pencil cactus we found at Home Depot.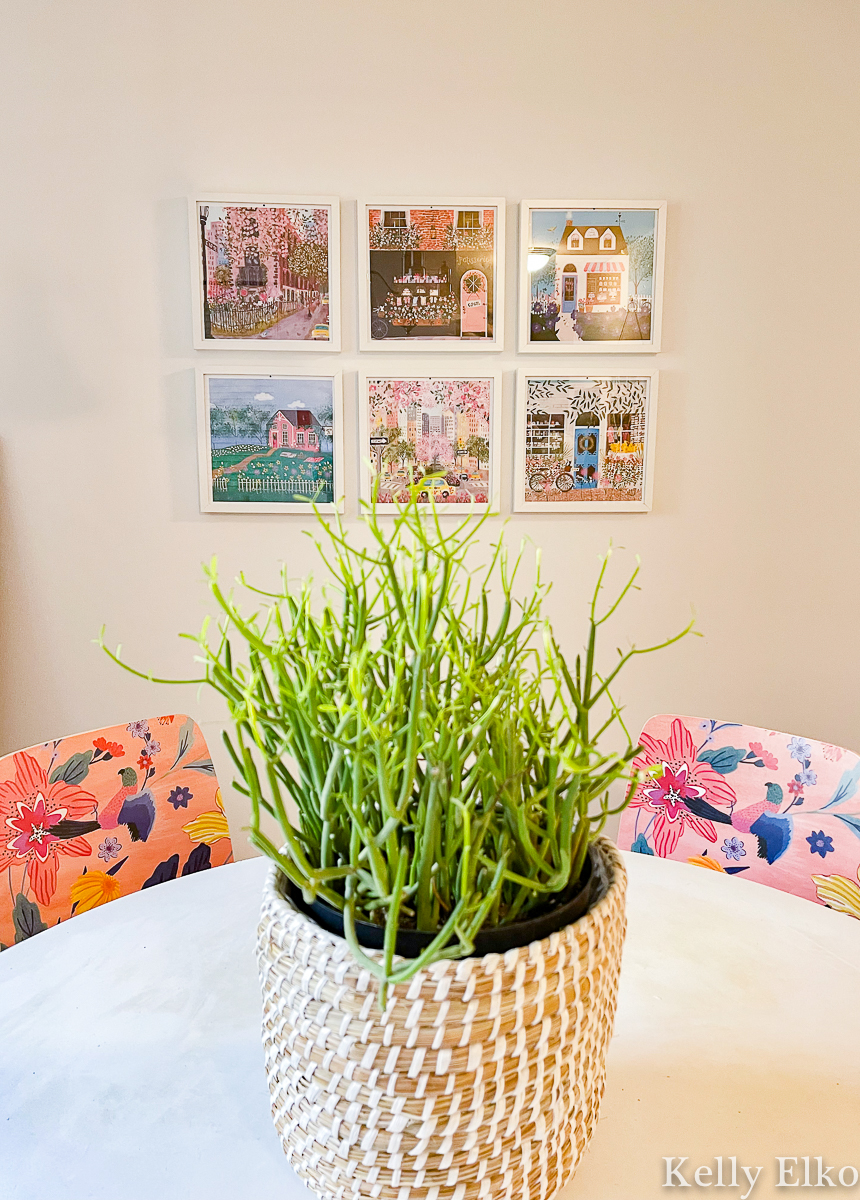 Shopping
If you left your heart in Paris, London, or New York City, these Christmas in the city plates are for you! A set for your table or just choose your favorite to hang on the wall.
If you've got teens or college aged kids or people on your gift list, you know it's a nightmare trying to come up with gift ideas they will actually consider cool.
I bought my girls these teddy bear Birks and think they are going to LOVE them!
Laughing
If you like potatoes, you're going to love Doug … the ugly, and world's biggest, potato!
Traveling
I am flying back from a long weekend in New Orleans visiting my daughter for parents weekend. Her birthday is next week and so is her roommates so it's always a fun weekend to celebrate.
I got my daughters roommate this beautiful initial necklace but was tempted to keep it for myself since we are both K initials!
Collecting
I have a thing for vintage ashtrays and have amassed quite a few over the years. Here they are displayed in my fall kitchen which you can tour here.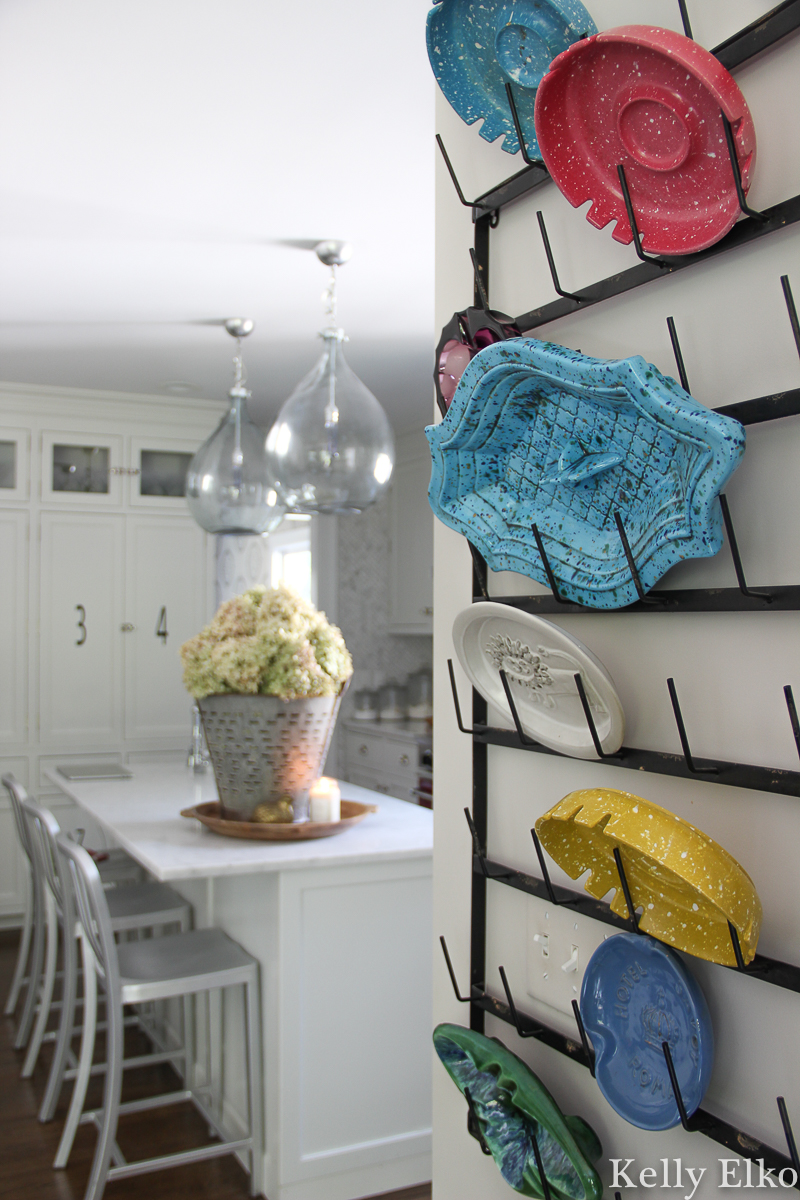 This rack will look very different for Christmas this year! I can't wait to share more soon (mark your calendar for the Monday after Thanksgiving for my Christmas Home Tour)!
P.S. Don't miss this weeks posts … my vintage Christmas tray collection here and Little Christmas House Decorating Ideas Here
Oh, and I almost forgot to introduce you to my pet unicorn! Sushi enjoyed dressing up for Halloween as you can see from the joy in her eyes.