Vintage Christmas Tray Gallery Wall
These are two of my favorite things … vintage Christmas and gallery walls! So when I can combine the two, it's a great thing. Today, I'm excited to give you a sneak peek into my Christmas house and a fun thrifted, vintage Christmas tray gallery wall display in my kitchen.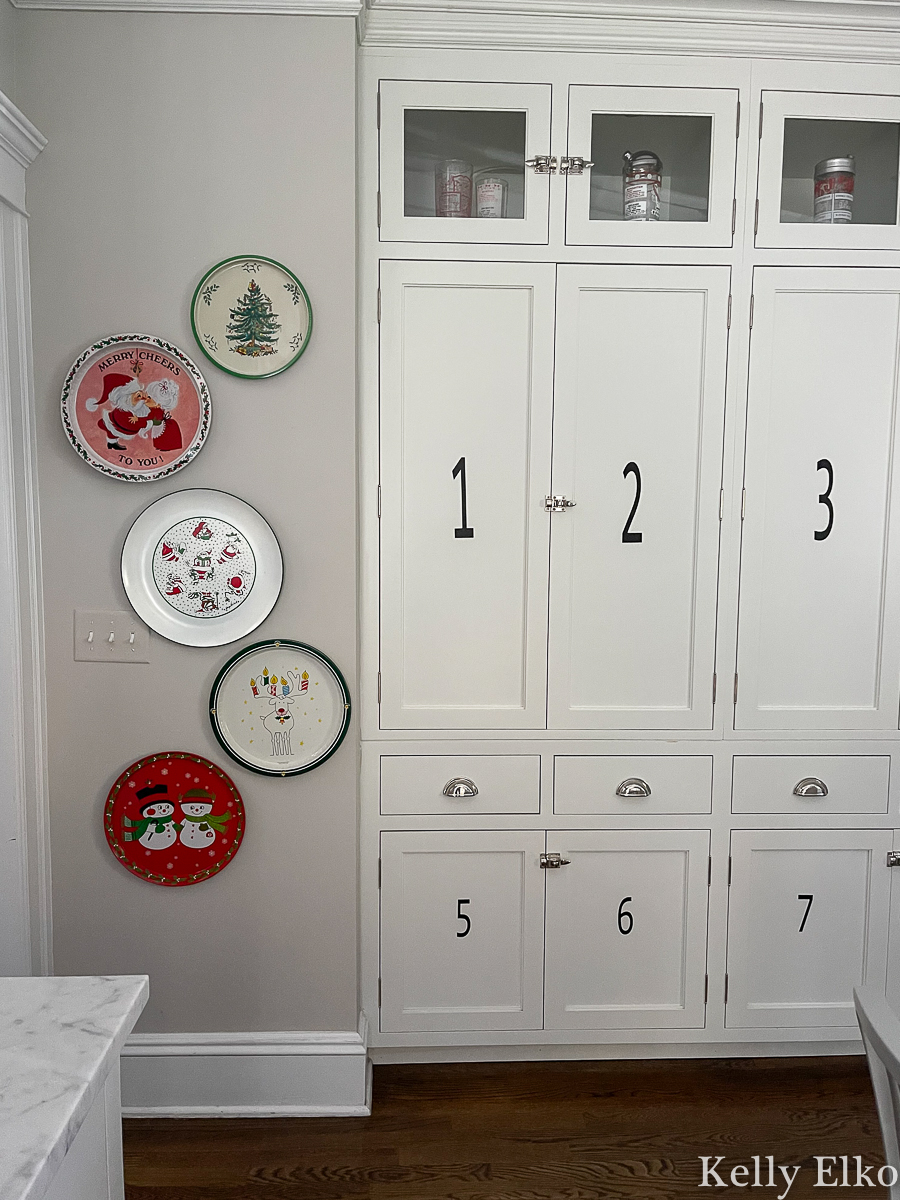 Remember my thrifted vintage Christmas haul that I shared last week? Did your eagle eye spot the pile of trays among my finds?
I'm a big believer in if one is good, five is better! Small things make a bigger impact when displayed together and since I only owned one vintage tray (Santa & Mrs. Claus), I thought it would be fun to find some more and create a little Christmas tray gallery wall in my kitchen.
So off to the thrift store I went where I found the others over the course of a few trips. I always see tons of trays on the thrift store shelves so it's just a matter of picking and choosing only the ones that you really love.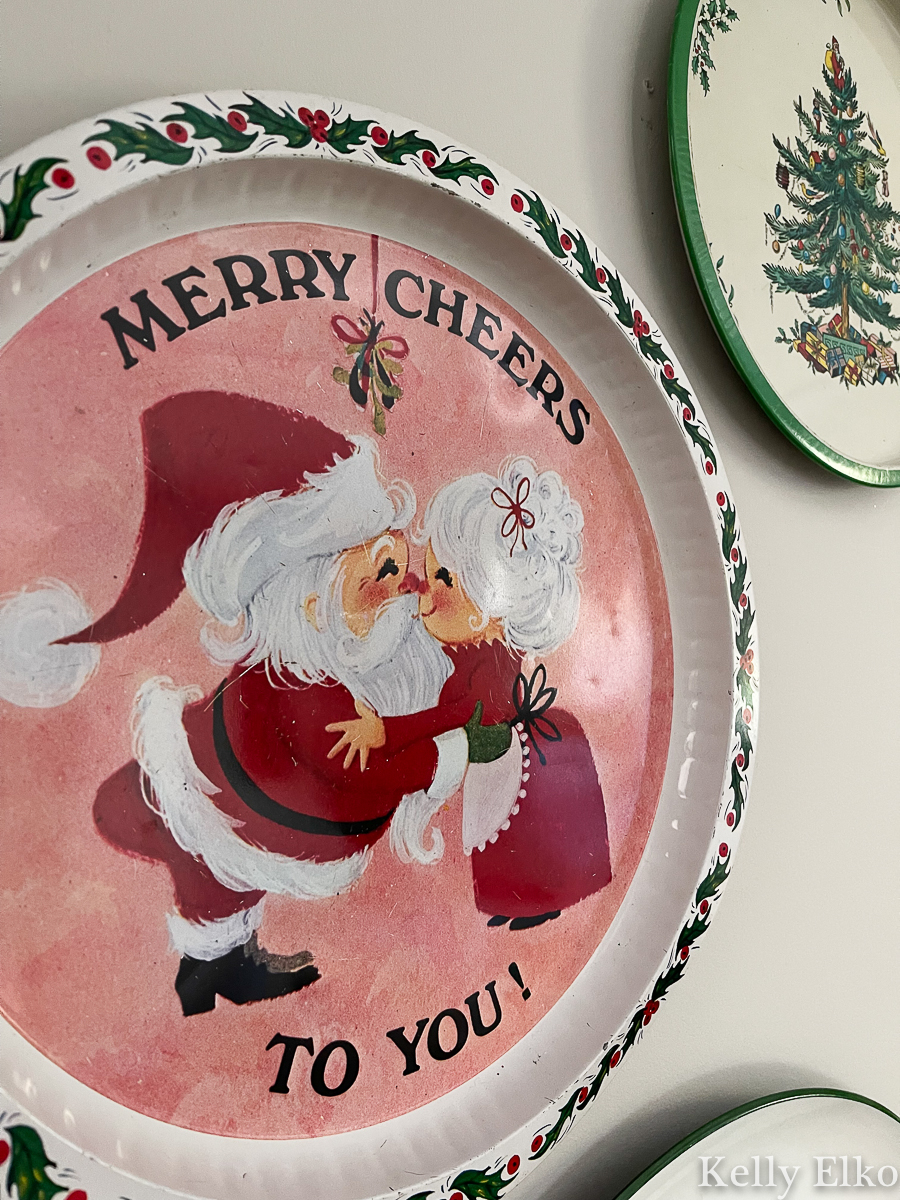 This post contains affiliate links which means if you make a purchase, I mean earn a small commission at no extra cost to you.
I scored big with this mid-century Georges Briard tray filled with festive Santas! Briard's designs were huge during the 1950s-1970s and sold at high end department stores like Neiman Marcus and Bonwit Teller.
If you can't find any trays at the thrift store, here is a great selection of vintage Christmas trays.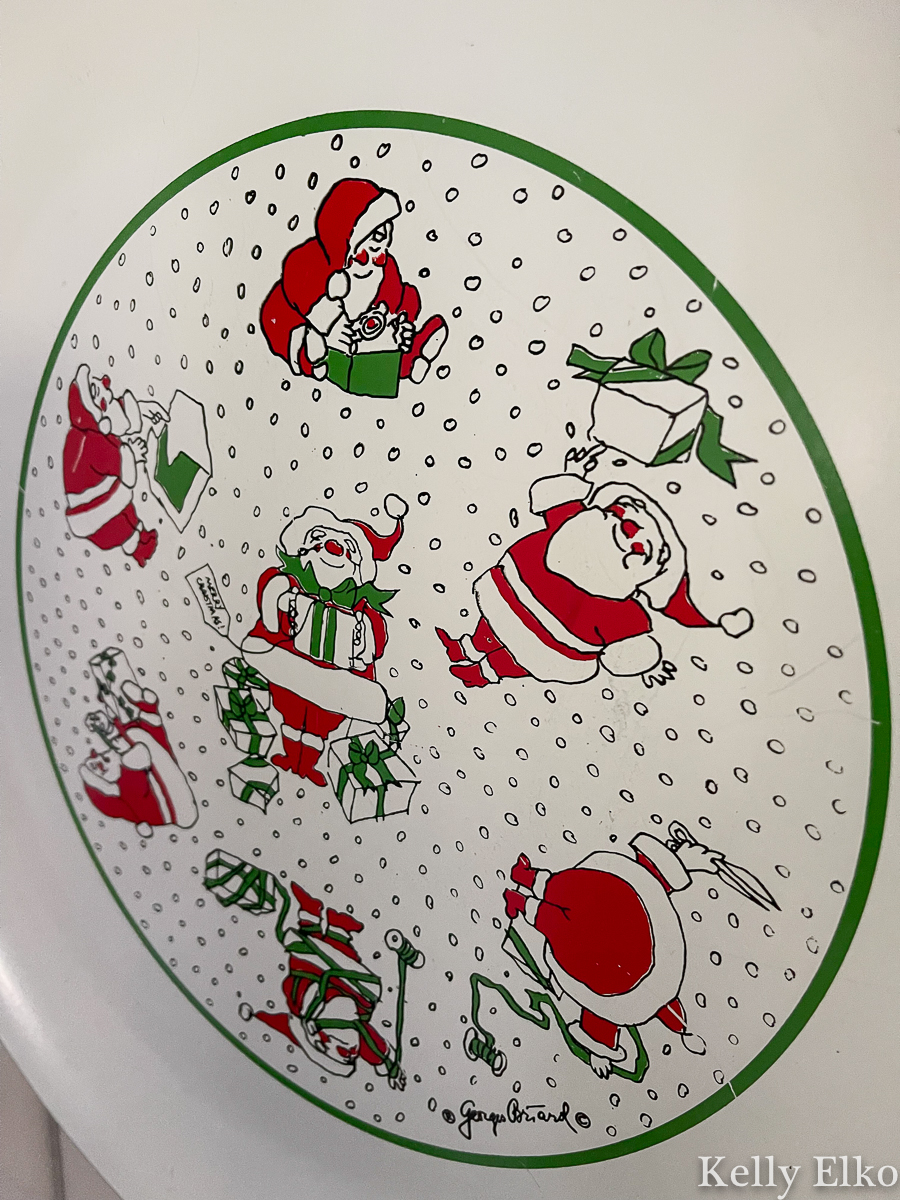 How to Hang
I hung the trays with these Picture Hanging Strips (two strips for the large Santa tray and one strip for the other trays). I wouldn't hang anything breakable with these but since my trays are lightweight plastic and metal, I don't have to worry about them if they do happen to fall off the wall.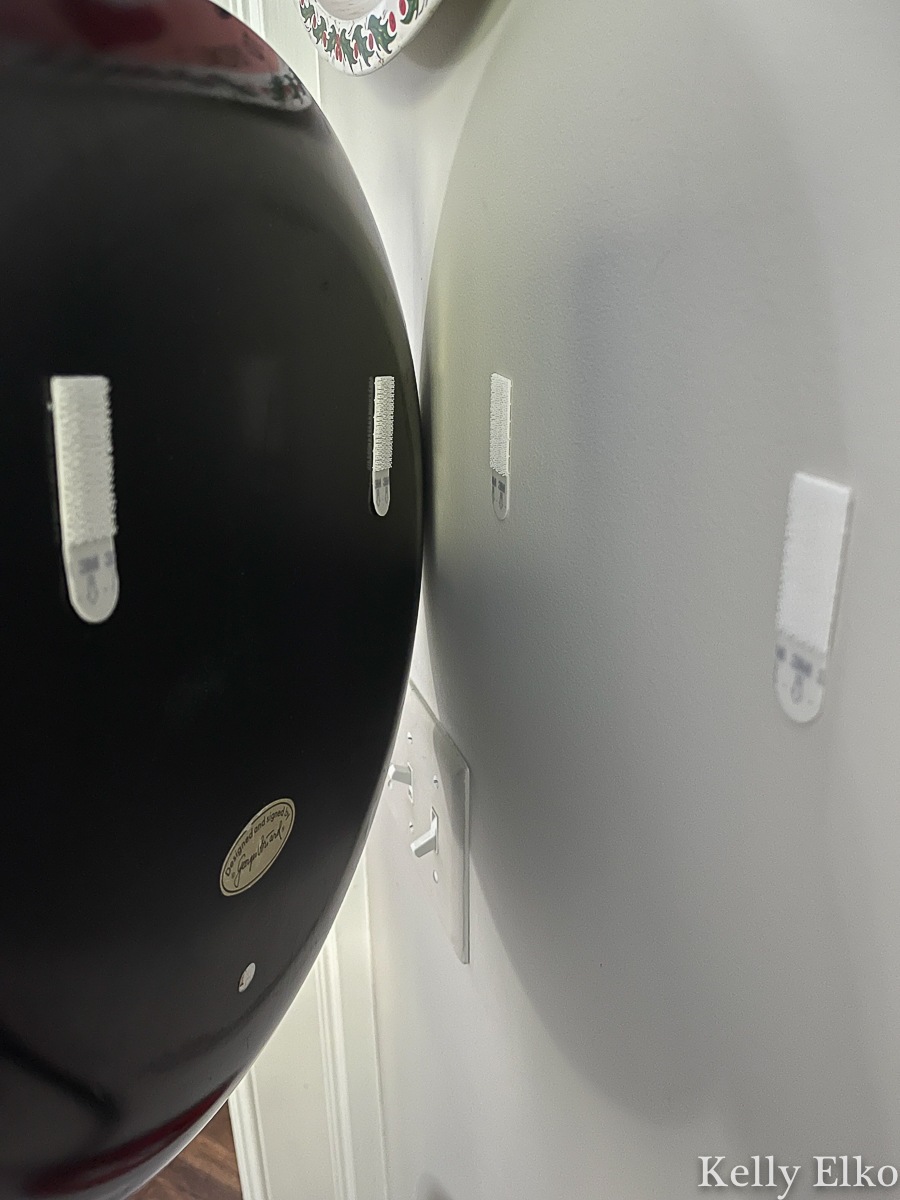 I love the bit of nostalgia that the trays bring to my kitchen. I have a small, rectangular tray that I didn't hang because I ran out of Picture Hanging Strips but I may get some more and hang it. I think the different shape will add interest to all the round trays.
Don't be afraid to mix old and new trays to create your own unique gallery wall (I may add in a cute gnome tray from Ikea). Try to stick to a similar color scheme to create a unified look (I loved a snowy scene tray but left it at the thrift store because I knew the gold colors wouldn't work with the other trays).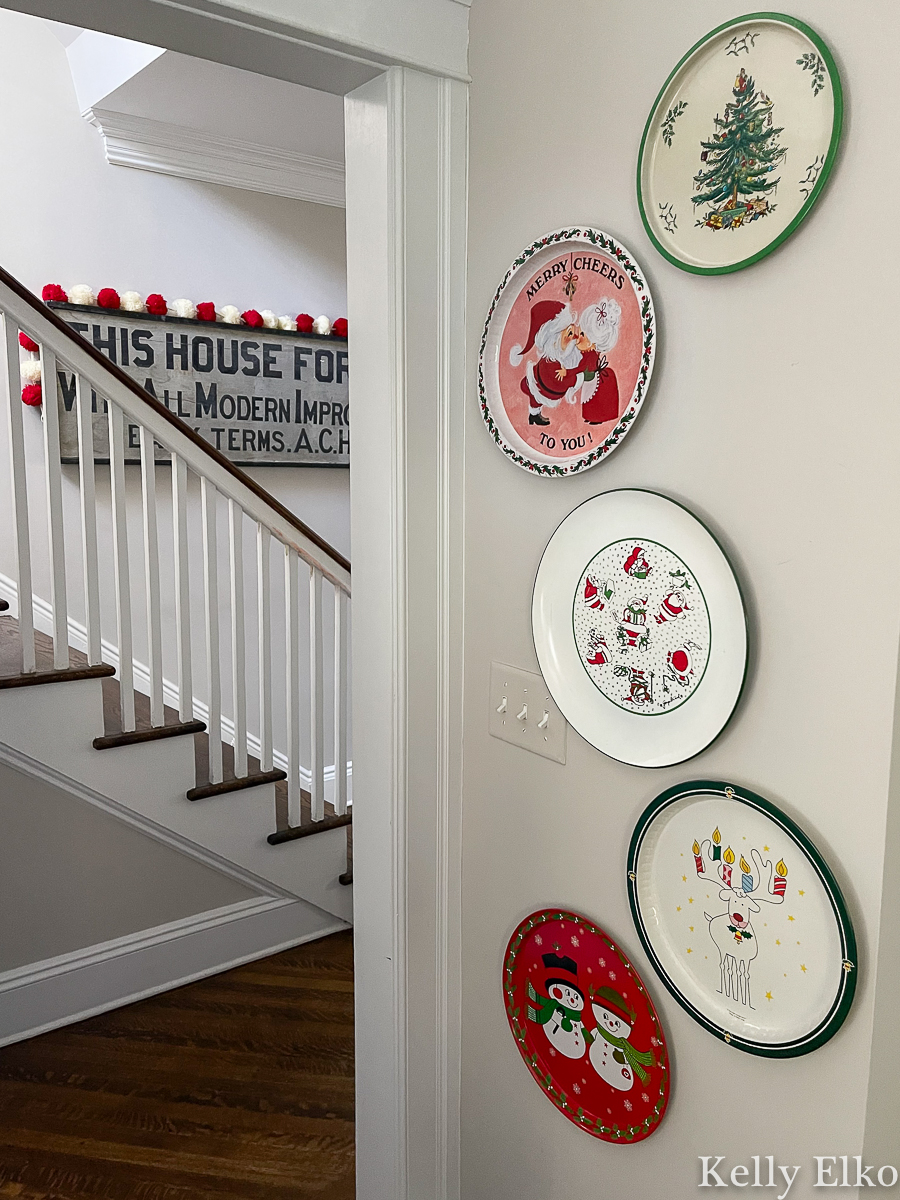 I've been having so much fun decorating for Christmas and am happy to report that I'm using mostly vintage finds this year and displaying them in really unique ways.
I found my trays online for you if you see one you just have to have …

In the meantime, check out my Christmas home tour from last year for some decorating inspiration …
And if you love a good gallery wall, check out some of mine …
Merry Cheers to You! See you soon with more vintage Christmas!