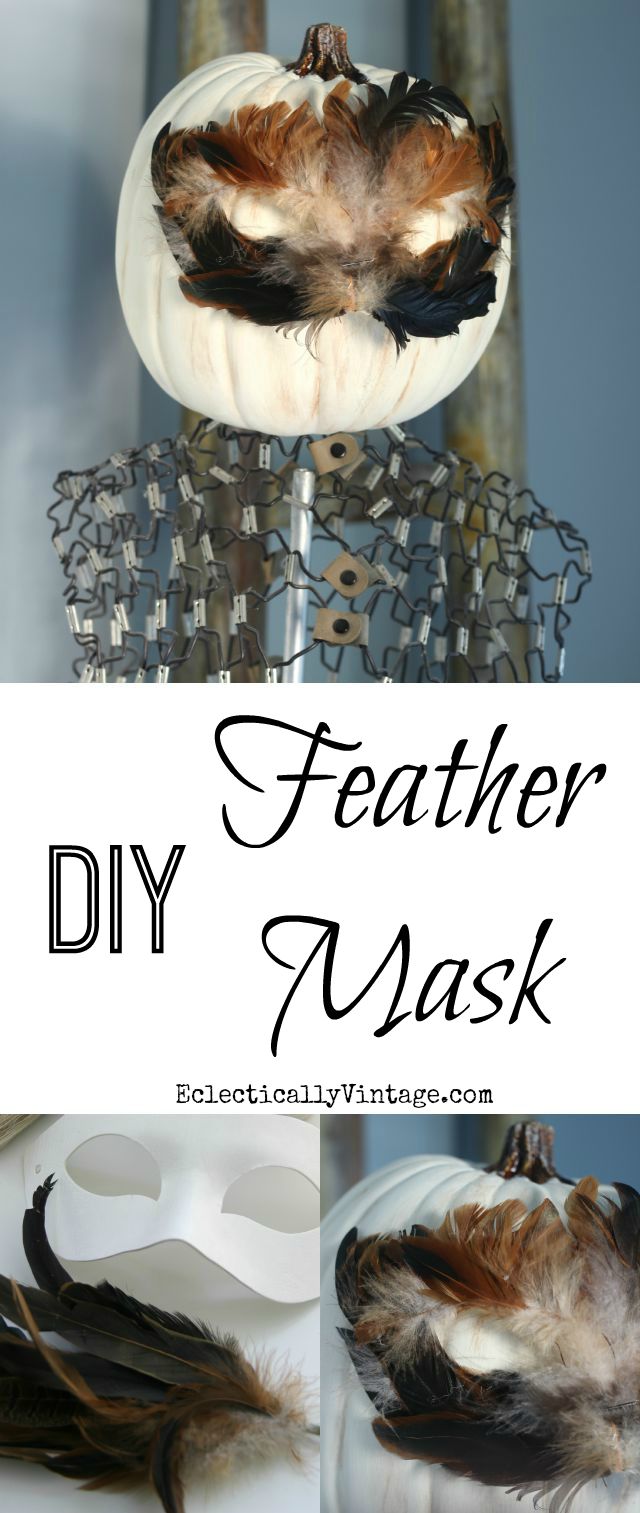 Pumpkin head.
That was my mom's nickname for me as a baby.
In honor of my apparently enormous head, I've created my own little mini me …
and she's a diva.
Here she stands, tall and proud of her ginormous head that I love sitting atop my vintage dress makers form!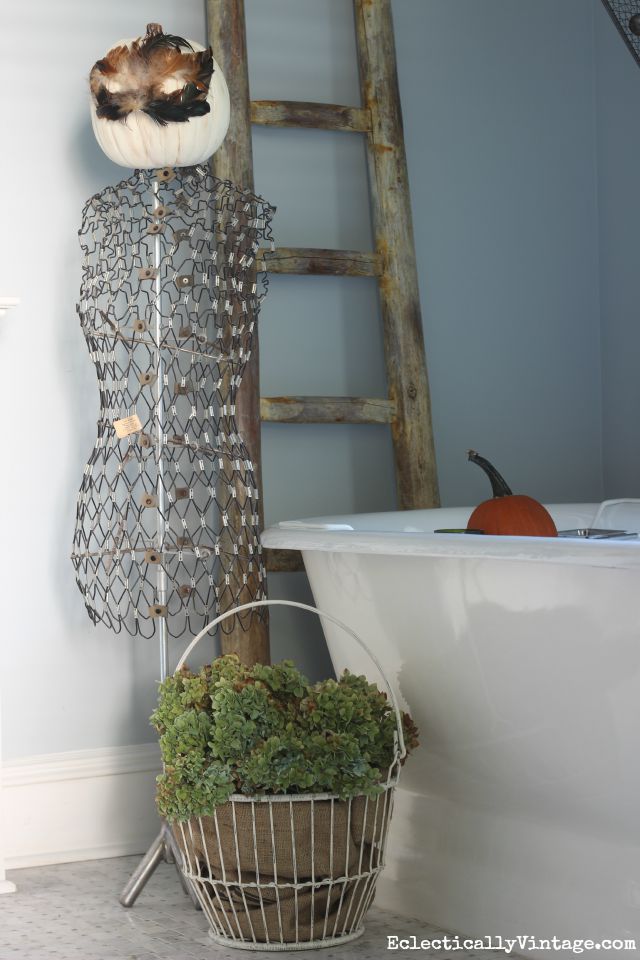 How to Make Feather Masks
Supplies for Mask:
white mask (Michaels)
2 feather picks (Michaels) or loose feathers
scissors
glue gun
Supplies for Making Fake Pumpkin Look Real:
fake pumpkin
Martha Stewart Vintage Decor Paint – ivory (here)
Martha Stewart Vintage Decor Antique Wax (here)
paint brush
paper towels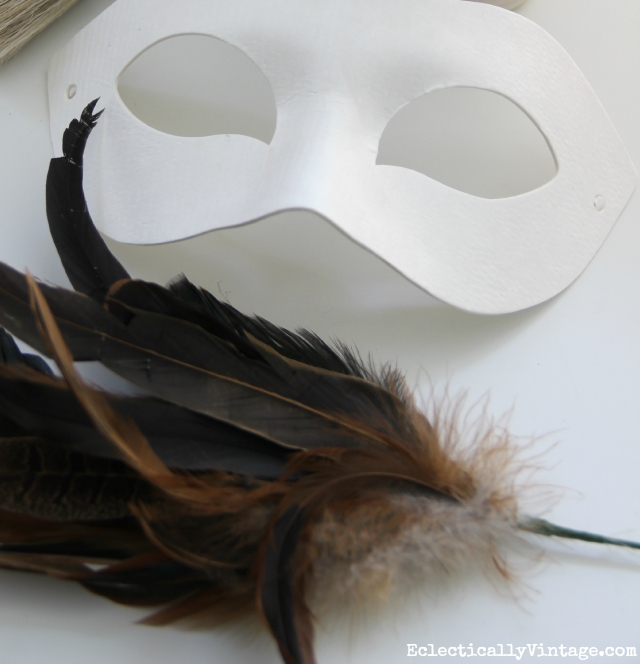 Every diva pumpkin head needs to look her best so …
this is a recap of my post …
How to Make Fake Pumpkins Look Real – read the full post here to see all directions and pictures
1) Paint fake pumpkin with 2 coats of Martha Stewart Vintage Decor Paint in ivory
2) Add a small amount of Martha Stewart Vintage Decor Antique Wax to the pumpkin with a paintbrush
3) Using a damp paper towel, rub the wax into the pumpkin and remove excess
That's it – now you have a diva worthy pumpkin.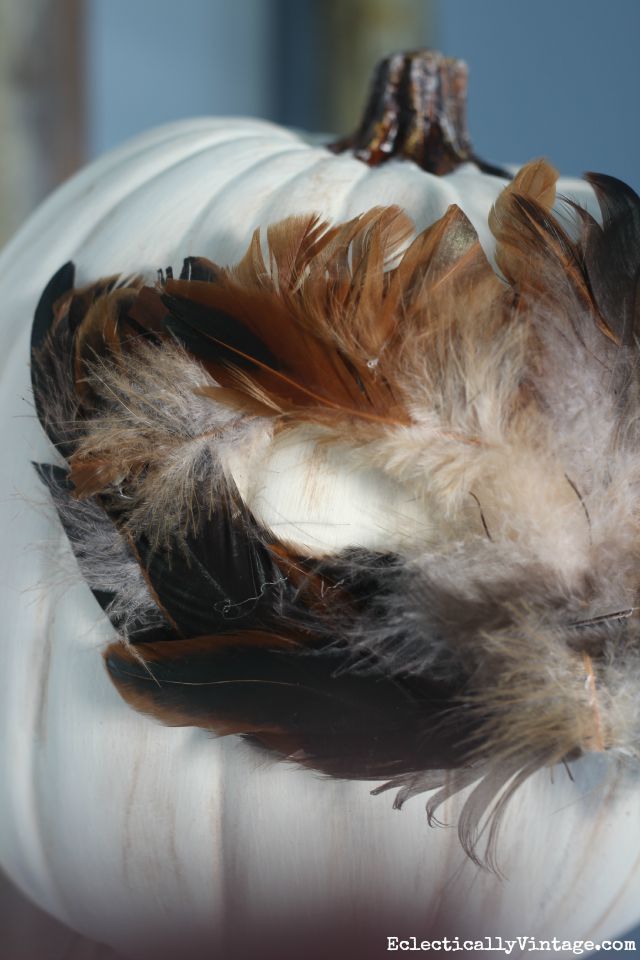 DIY Feather Mask
1) Cut feathers from feather picks or start with an assortment of loose feathers then divide them into groups of like size, shape and fluff factor
2) Starting on the outer edges of the mask, add long feathers with hot glue
3) Work your way in towards the eye holes with more long feathers
4) Add shorter feathers to the top of the mask – cut feathers after they are glued if they are too long
5) Fill in the nose with more feathers
6) Go back in and add more feathers to make the mask fuller and to cover up any blank spots
7) Trim excess feathers around the eye holds with a scissor
8) Tack mask onto pumpkin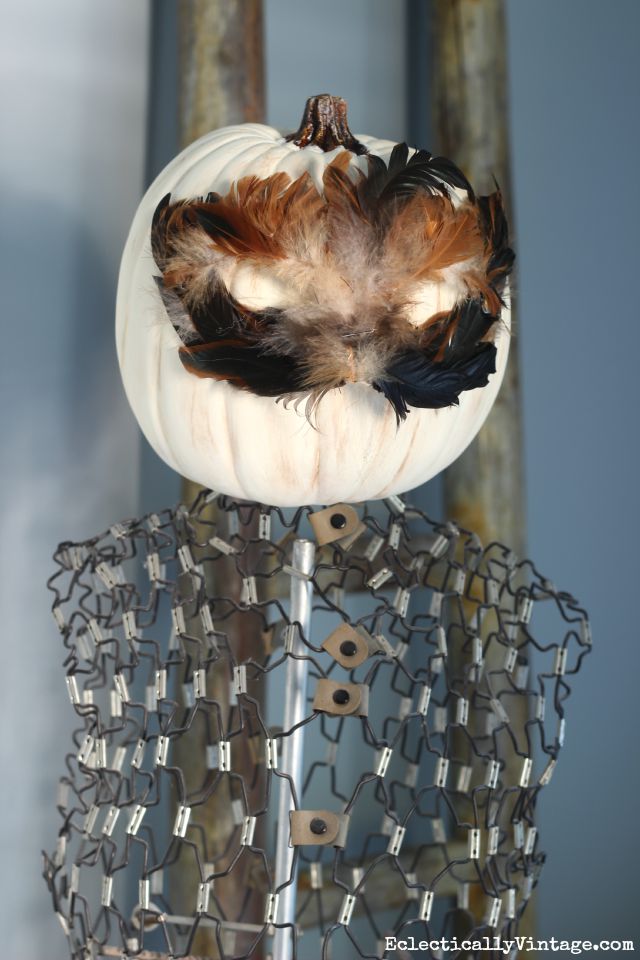 I'm not alone anymore …
I finally have another pumpkin head in the family.