Free Vintage Pyrex Watercolor Printable (and more)!
It was fate.
I found a set of three vintage Butterprint Pyrex mixing bowls at the thrift store for a few dollars.
Alas, the fourth bowl was missing – but I took that incomplete set home with me anyway.
Then, like I said, fate stepped in a few months later when I spotted a lone, small Butterprint mixing bowl at an estate sale.  There it sat, lonely and afraid, separated from it's three siblings.  So I heroically stepped in and scooped up that little abandoned bowl for 50 cents and reunited it with it's family.
Because I have a deep love for these mixing bowls, I wanted to immortalize them for all eternity …
and let you in on their beauty.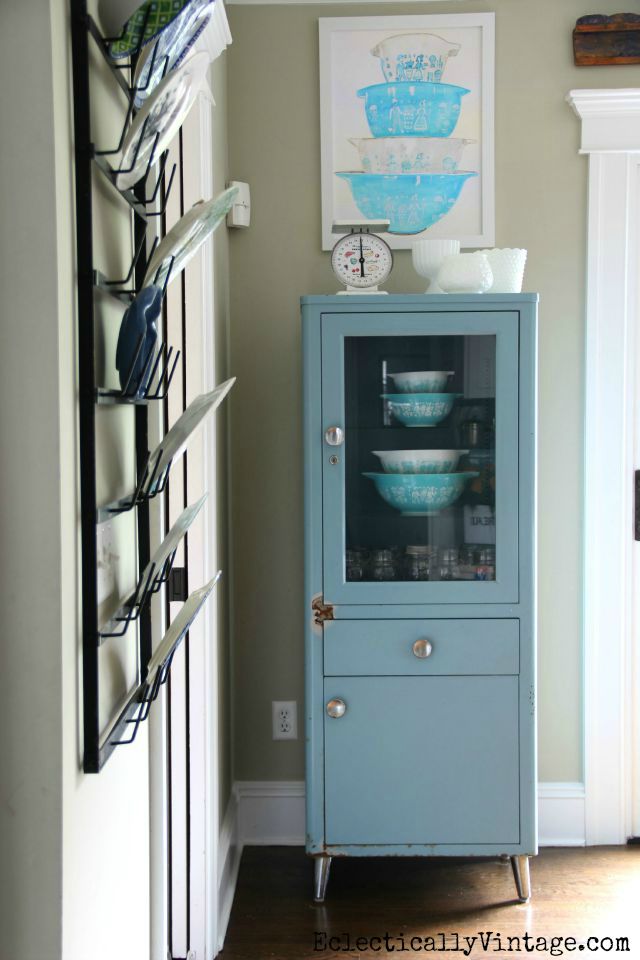 I asked my amazingly talented friend Colleen to create a watercolor of my Pyrex bowls and we're sharing them with you.
So go ahead, print out your free vintage Pyrex printable and frame it, hang it or give it as a gift.  It's the perfect art for any kitchen.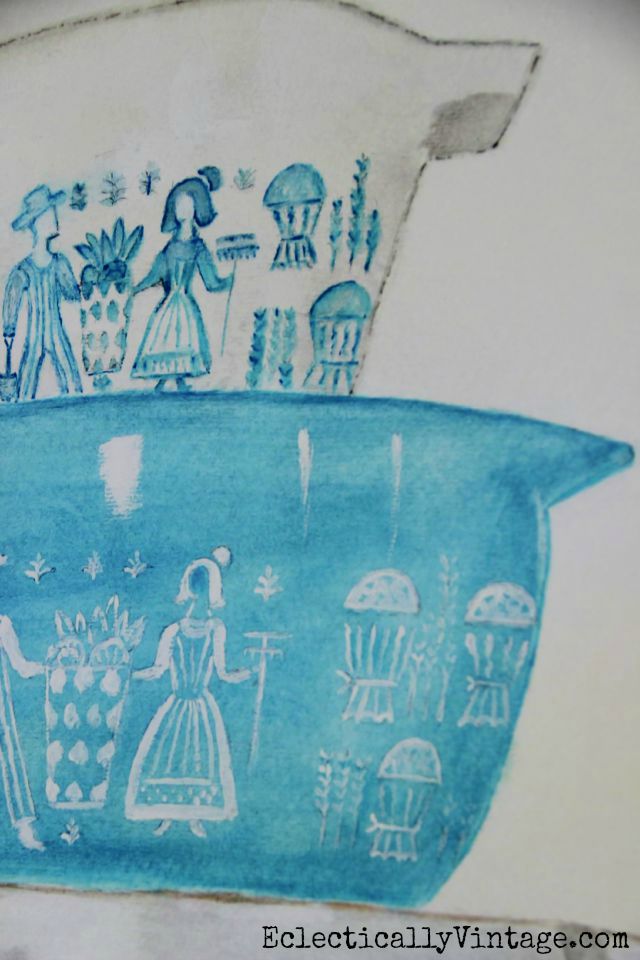 Best part …
you can print an 8″ x 10″ on your home printer or …
download the larger file and print whatever size you like (mine is 18″ x 24″)
Just click the links below to download and print – for personal use only
Free Vintage Pyrex Mixing Bowl Printable – 8″ x 10″ 
Note: Print on 8 1/2″ x 11″ printer paper and trim the excess for 8″ x 10″ (I like printing on heavy card stock)
Free Vintage Pyrex Mixing Bowl Printable – for printing larger sizes
Note: Download, store on a flash drive and bring it to a printing place (I went to Staples) and ask them to print at whatever size you choose – mine is 18″ x 24″ (ask for a full bleed print – with no white trim around the edges)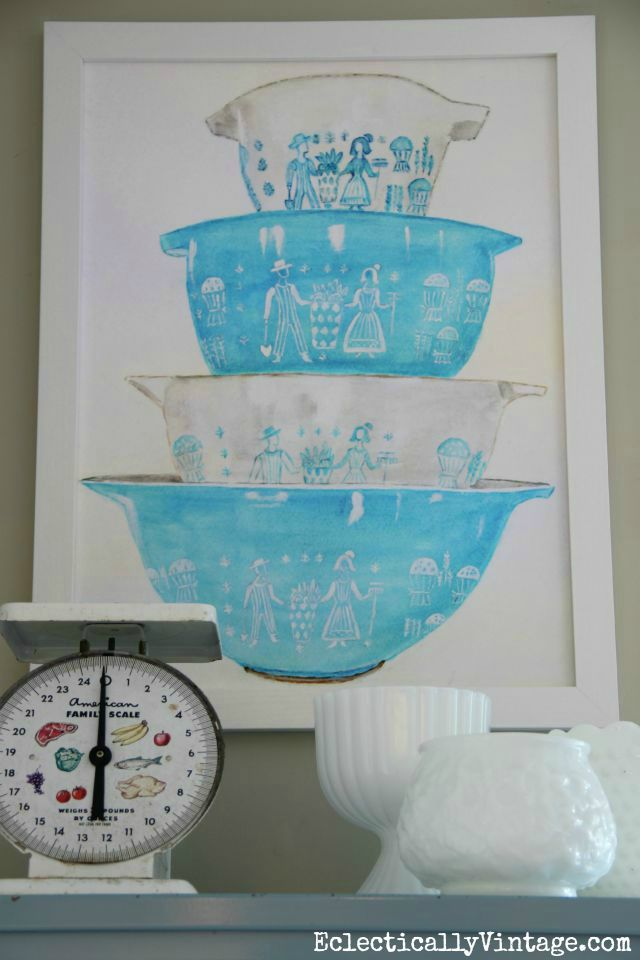 Hop over to Colleen's blog to see the steps she took to paint this gorgeous Pyrex!
You must check out the more of Colleen's free printables.
My favorites are …
I also love her …
Colleen also does the most amazing custom pet portraits!
Time to bake a cake – and lick the Pyrex bowl.