Open shelving is a great way to display favorite things. I'm sharing my open shelving display tips.
This post contains affiliate links which means if you make a purchase, I receive a small commission.
A couple of weeks ago, I hopped on a quick train ride into NYC to check out World Market's new Chelsea store pre-grand opening.
I love the concept of the World Market New York store – it's like a pop up shop where you can can see, touch, smell (ok maybe not smell – that would be weird) everything before you buy and there's a location right in the store where you can order online and have everything delivered right to your doorstep (perfect for NYC dwellers who would have a hard time lugging home a dining table in a cab).  Of course, smaller items like dishes, glasses, candleholders and one of a kind items (the best selection of antique rugs) can be taken home on the spot.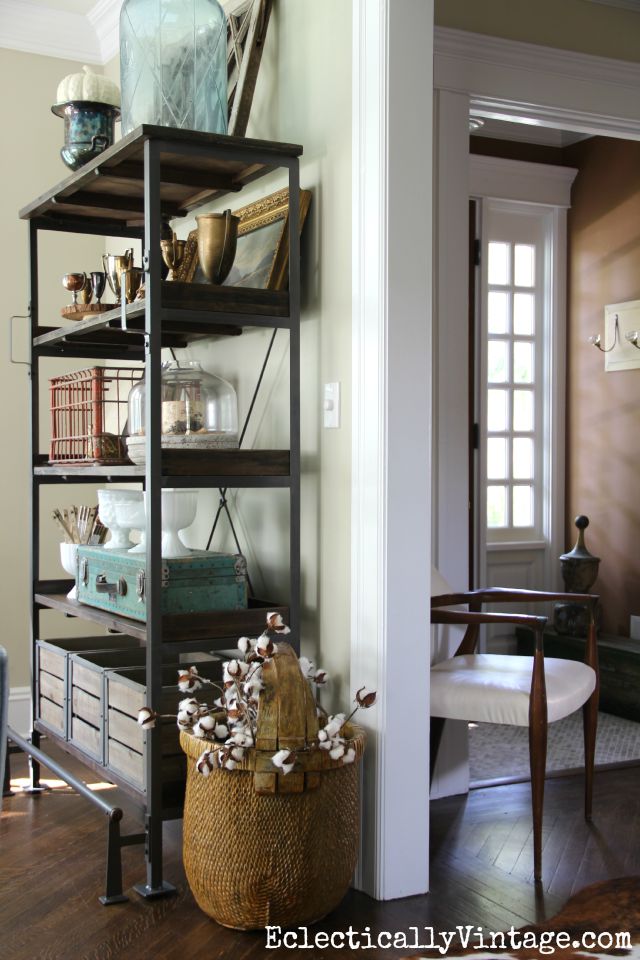 Sparks erupted when the Emerson shelving and I gazed upon each other and I knew he'd be coming home with me (I made him buy me a drink first of course).  The shelving is big, sturdy and the perfect mix of industrial and rustic not to mention the perfect place to display all of my stuff.  In other words, the shelf completes me.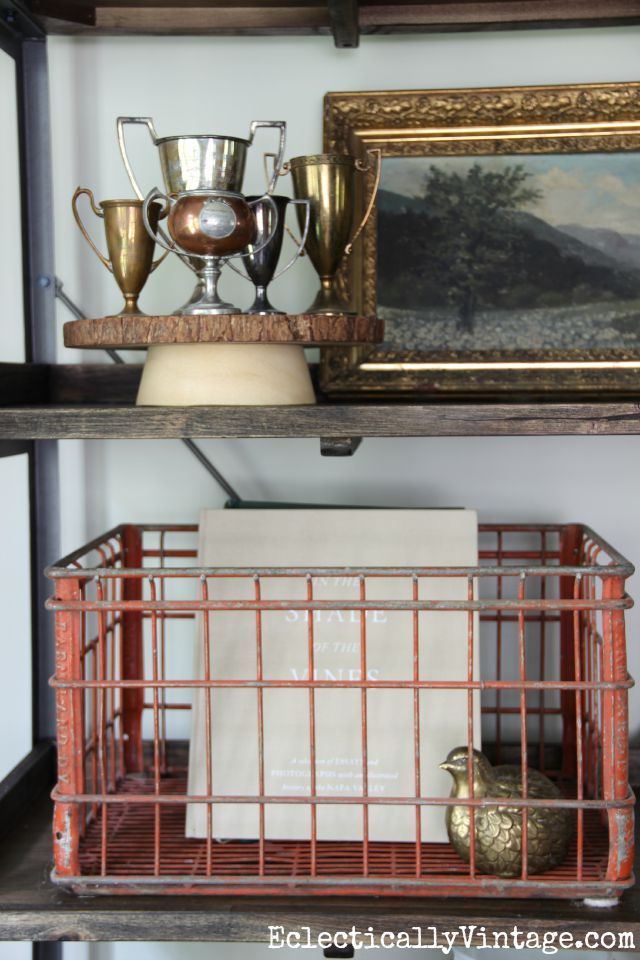 I added three World Market crates to the lower shelf – perfect for hiding the inevitable clutter and not so pretty things we all have.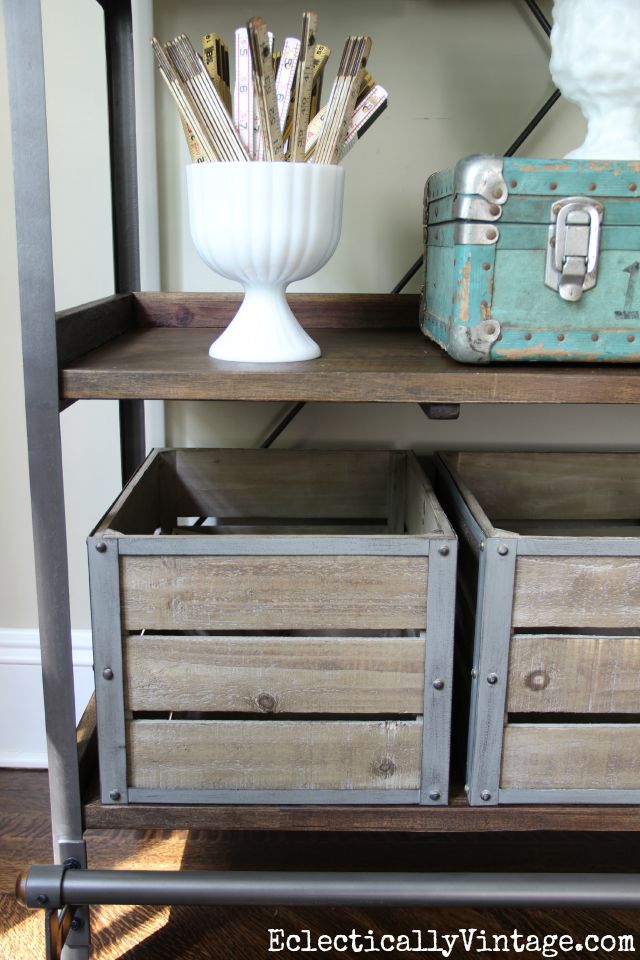 One of the keys to styling shelves is layering.  A vintage painting is a backdrop for my antique loving cup collection.  An old crate holds favorite books and a green suitcase that stores clutter also elevates old milk glass.  I can't wait to switch out my collections and decorate for every season!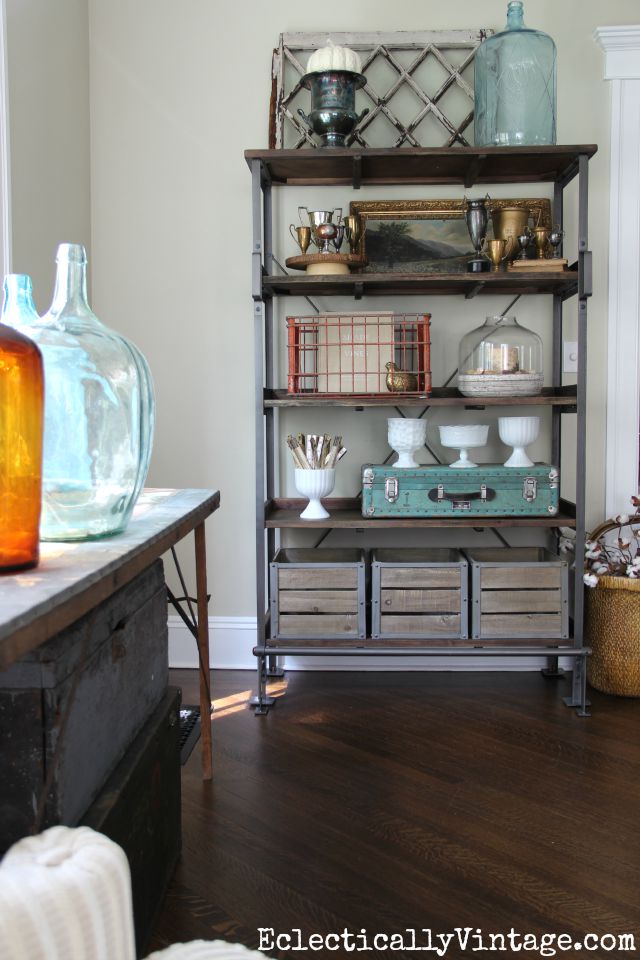 Here are some pics from the new World Market store in New York.
Loved the huge garage door!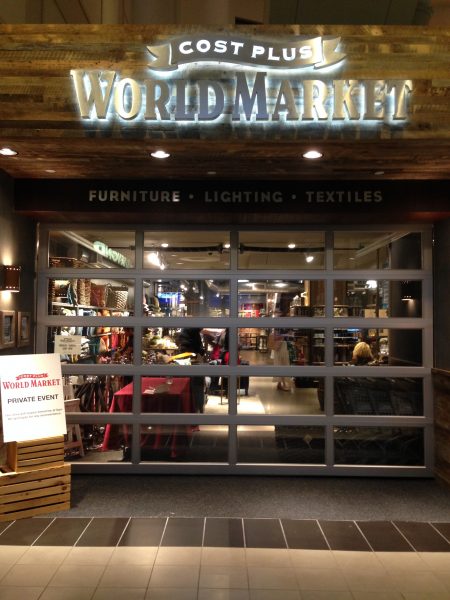 I really love this bookcase too – cute with the library ladder.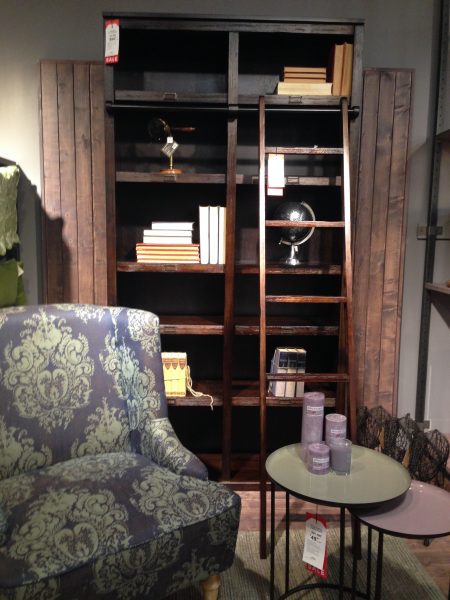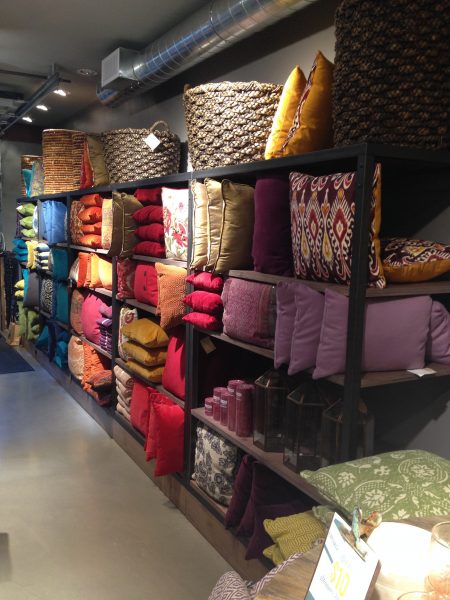 This tufted headboard would be perfect for my girls rooms and how cute are those pillows!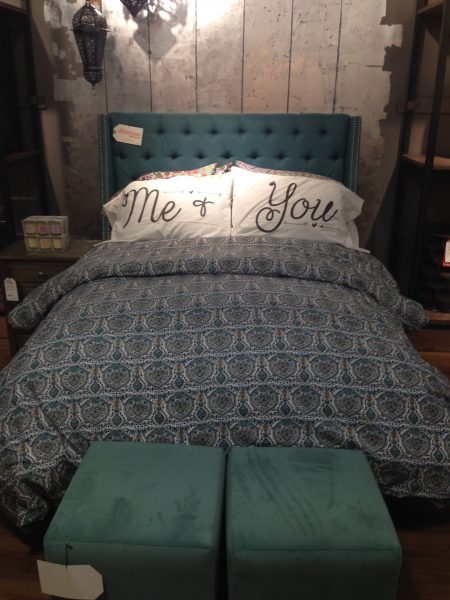 Would love a couple of different chairs like these at the ends of my dining table.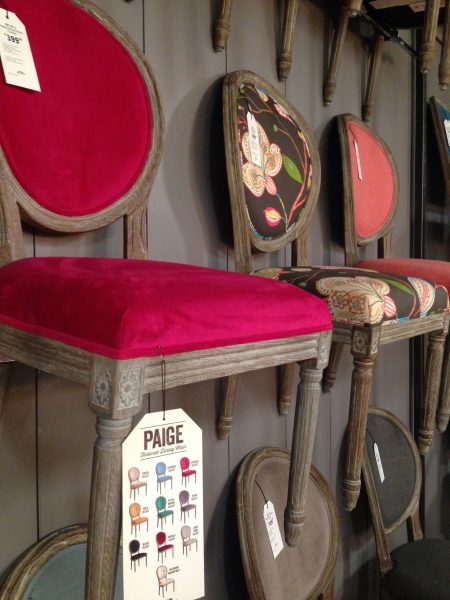 And last but not least, Kelly Osbourne and I groped each other for a pic (that's me on the left – in case you were wondering)!