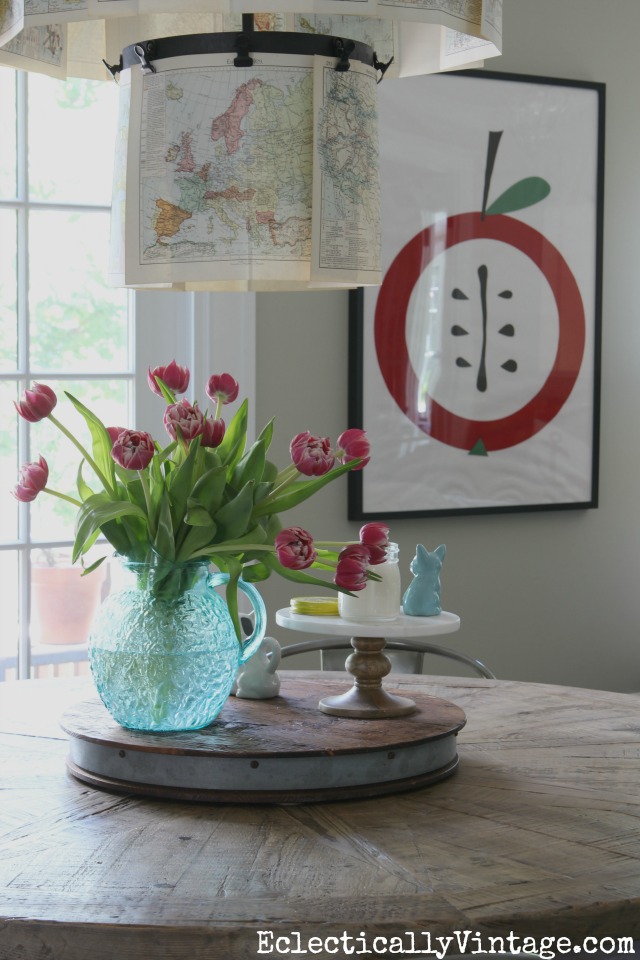 Last year (yes, I tend to buy things and let them collect dust while I debate what I should do with them), I did some calming breathing exercises and a few downward dogs to get myself in the right mental state to enter the behemoth Ikea.
The smell of cinnamon buns hypnotized me into stacking random things into my cart like a beautiful philodendron plant (it's since passed away), a house shaped terrarium, and other Swedish delights that I didn't need but couldn't resist.
It's also where I scooped up the coolest Ikea apple fabric.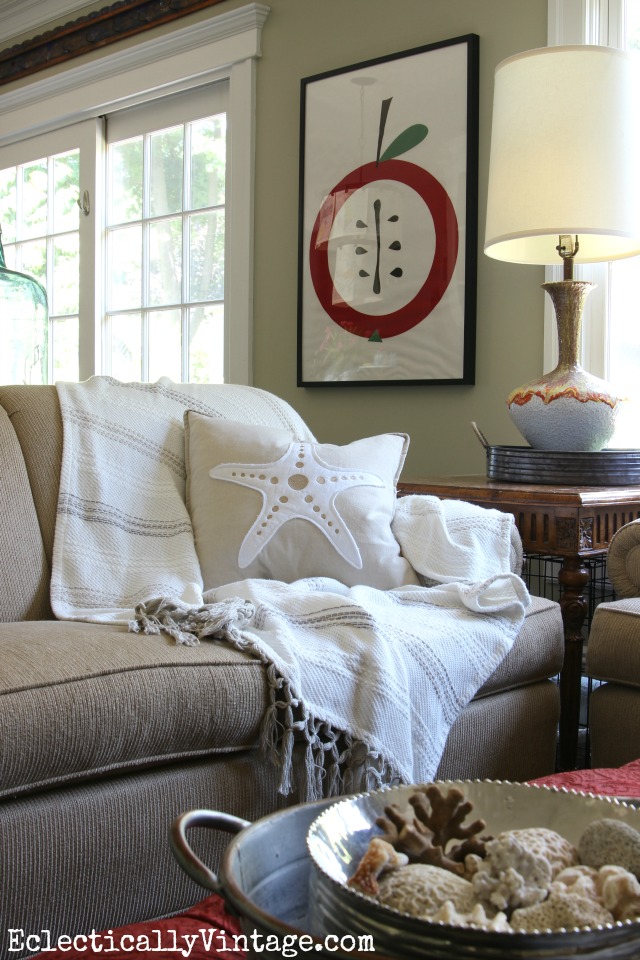 I trimmed the fabric to fit an Ikea frame and now it's the perfect – cheap – graphic art.
It's all about looking at things in a new light.
It reminds me of the 1976 Enzo Mari apple – for a fraction of the price!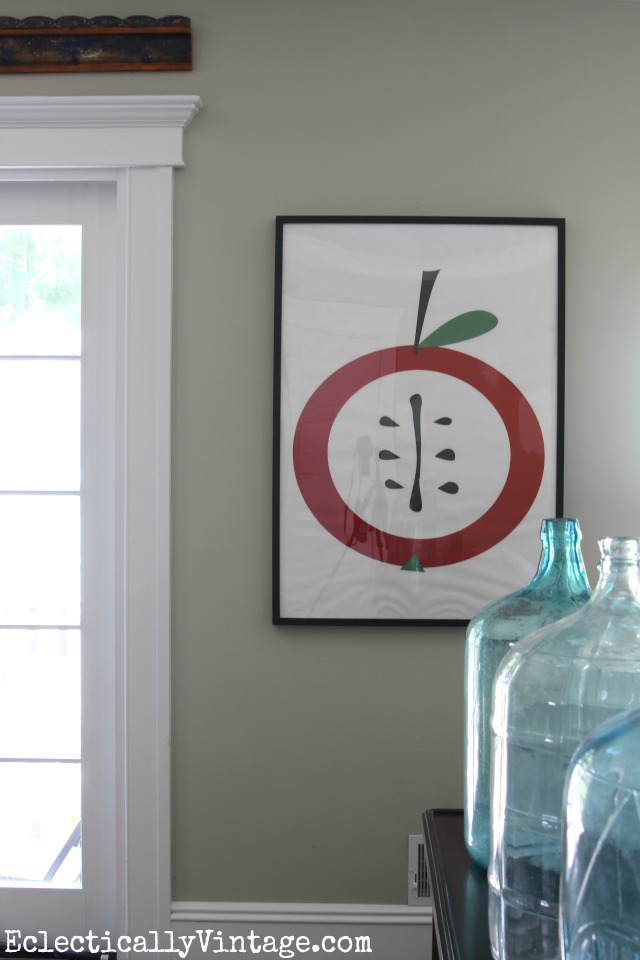 It's the apple of my eye, it's keeping the Dr. away and it moves me to my core.
I'll leave you with these words of wisdom.
What's worse than finding a worm in your apple? Finding half a worm after you take a bite.