Oh Rats! Halloween Staircase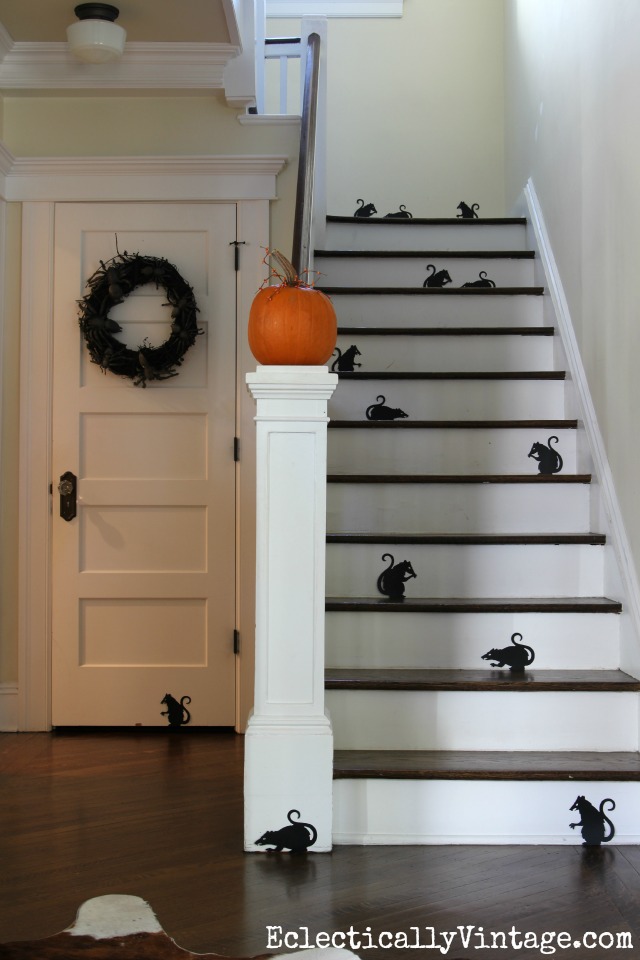 Rats! Halloween decorating can be a real witch.
But what's quicker and easier than a Halloween rat staircase …
just slap some dollar store silhouettes on the stairs and call it a day.
I'm taking a cue from my Halloween mantel (see it here).  I love the simplicity of black and white.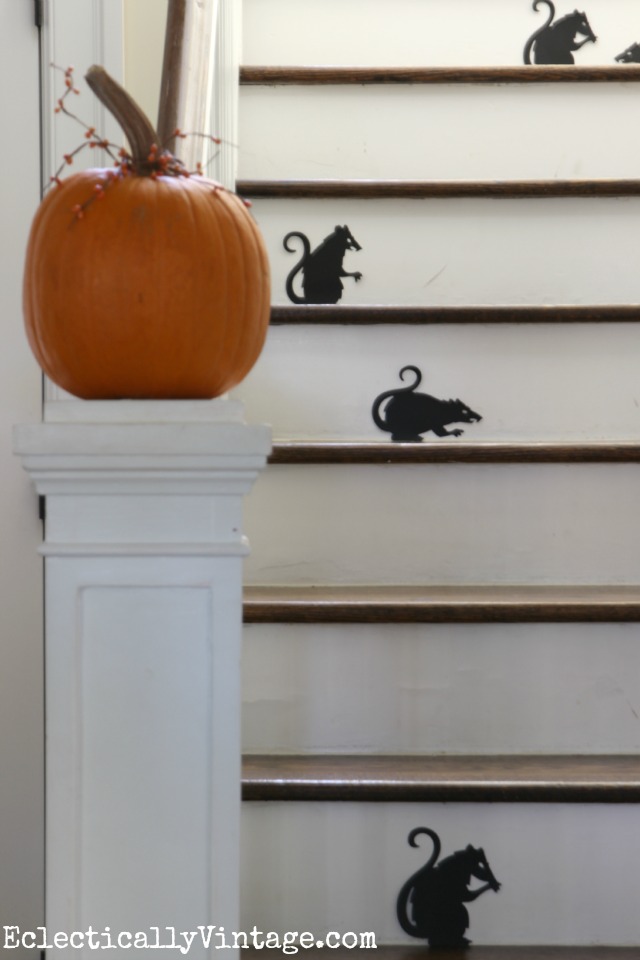 I unearthed my DIY arachnophobia wreath (see how to make your own here) to scare all who dare enter the powder room.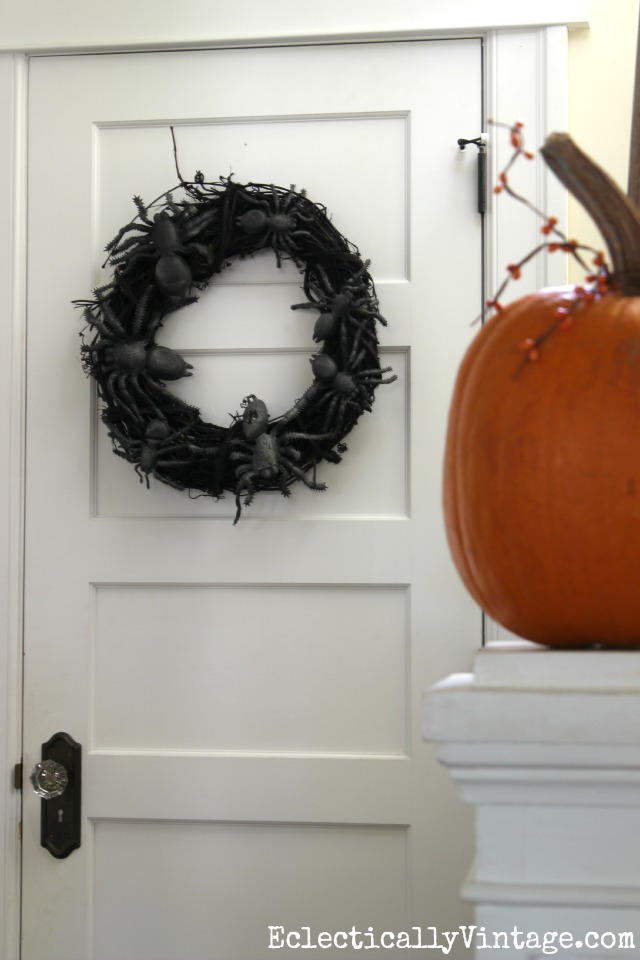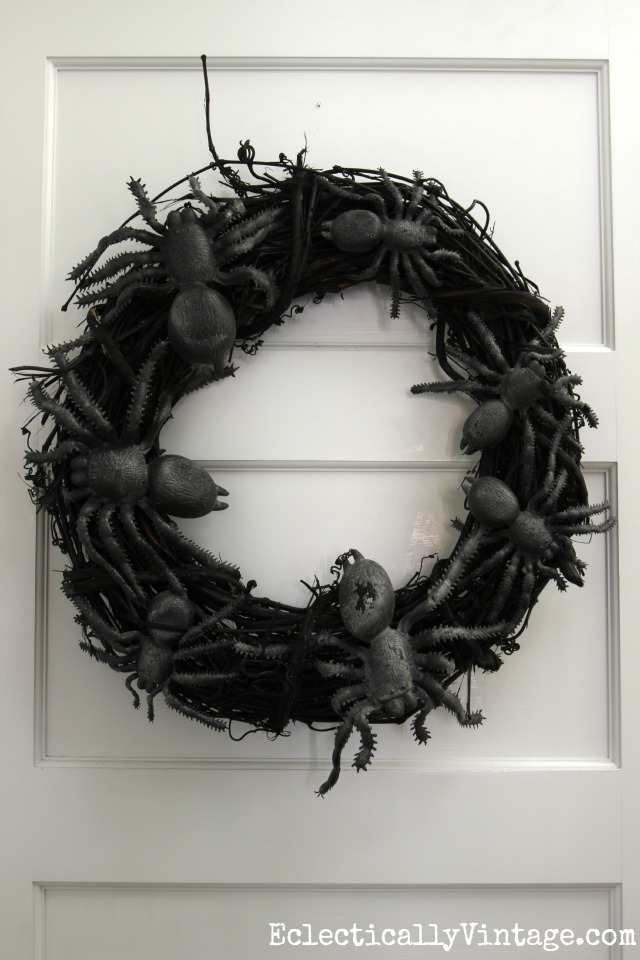 Topping it all off with a pop of orange wrapped with some berry garland from HomeGoods …
don't miss my 10 favorite ways to decorate with berry garland.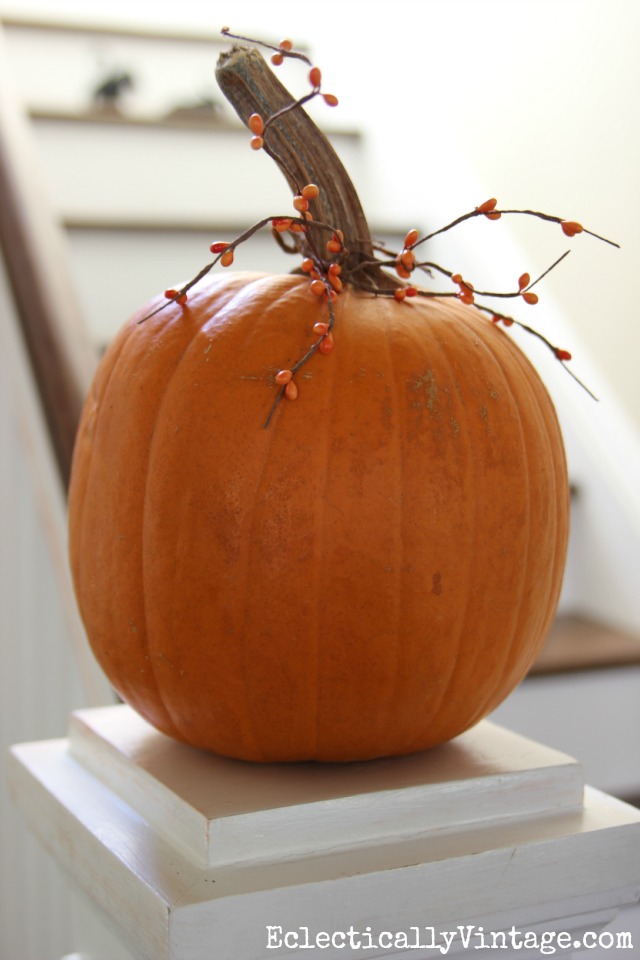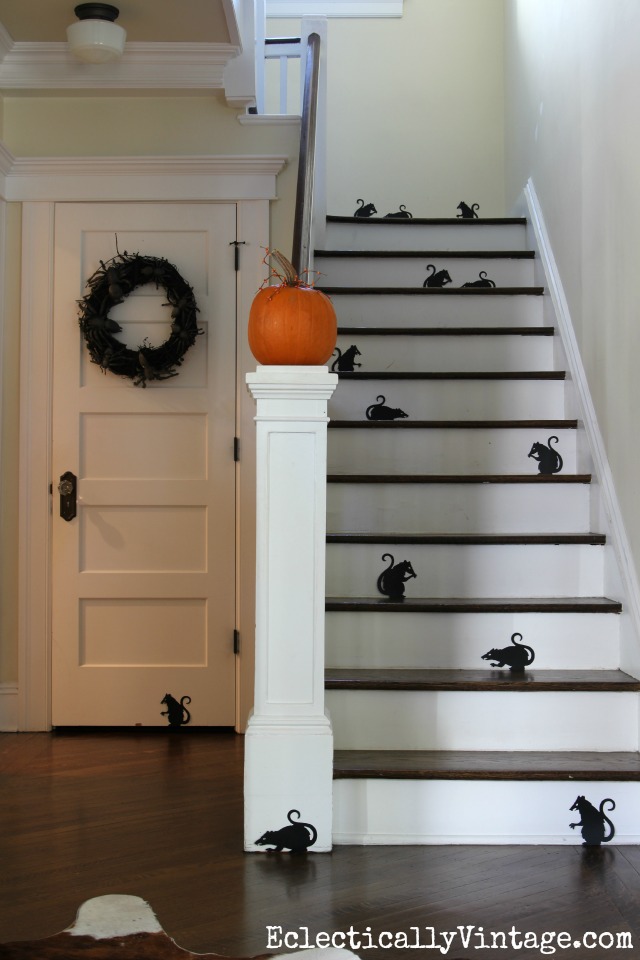 I'm suddenly craving cheese!
Want more of my quick and easy Halloween decorating ideas?
Plastic Pumpkin Music Sheet Planter