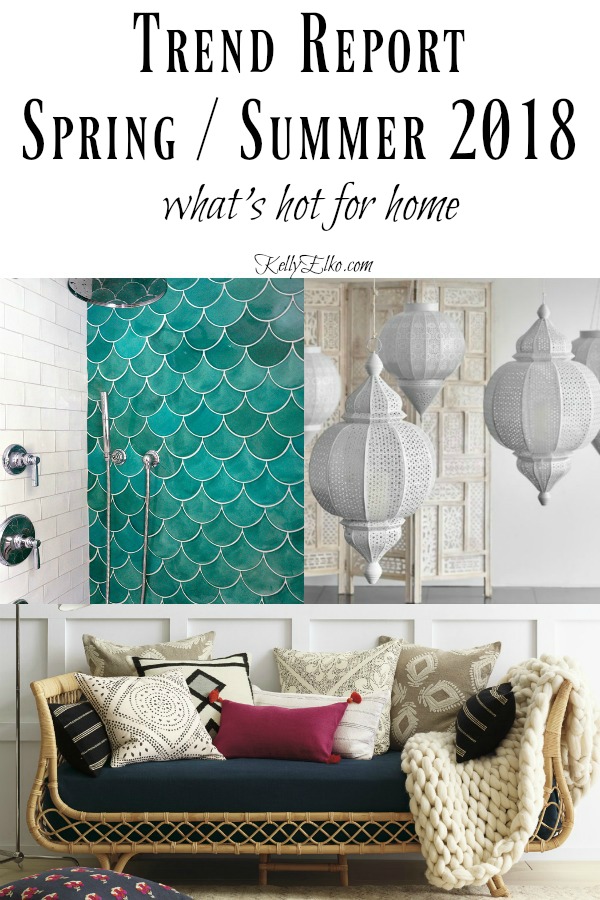 To know me is to know I blaze my own decorating trail.
But I do love to freshen up my house and wardrobe with a few key (trendy) pieces every once in awhile.
Last week, HomeGoods invited me to New York with about 20 other bloggers so we could talk about blogging and social media and style and basically just have a fun and informative day (oh, there was wine too).
One of the speakers was from The Doneger Group – a firm that specializes in forecasting trends and knowing what consumers want.
I thought it would be fun to share and I'm sure you probably already have some of these in your home that you have loved for awhile!
Home Trends 2018 
1. Intellectual – Preppy Classic
It's all about paper and real books. Bookshelves in the kitchen, cozy English Chesterfield sofas and anything that creates the look and feel of an old school library.
Upcycling old books and magazines into folded works of art, walls of books, book headboards – I used stacks of old books as a vertical planter on my winter mantel.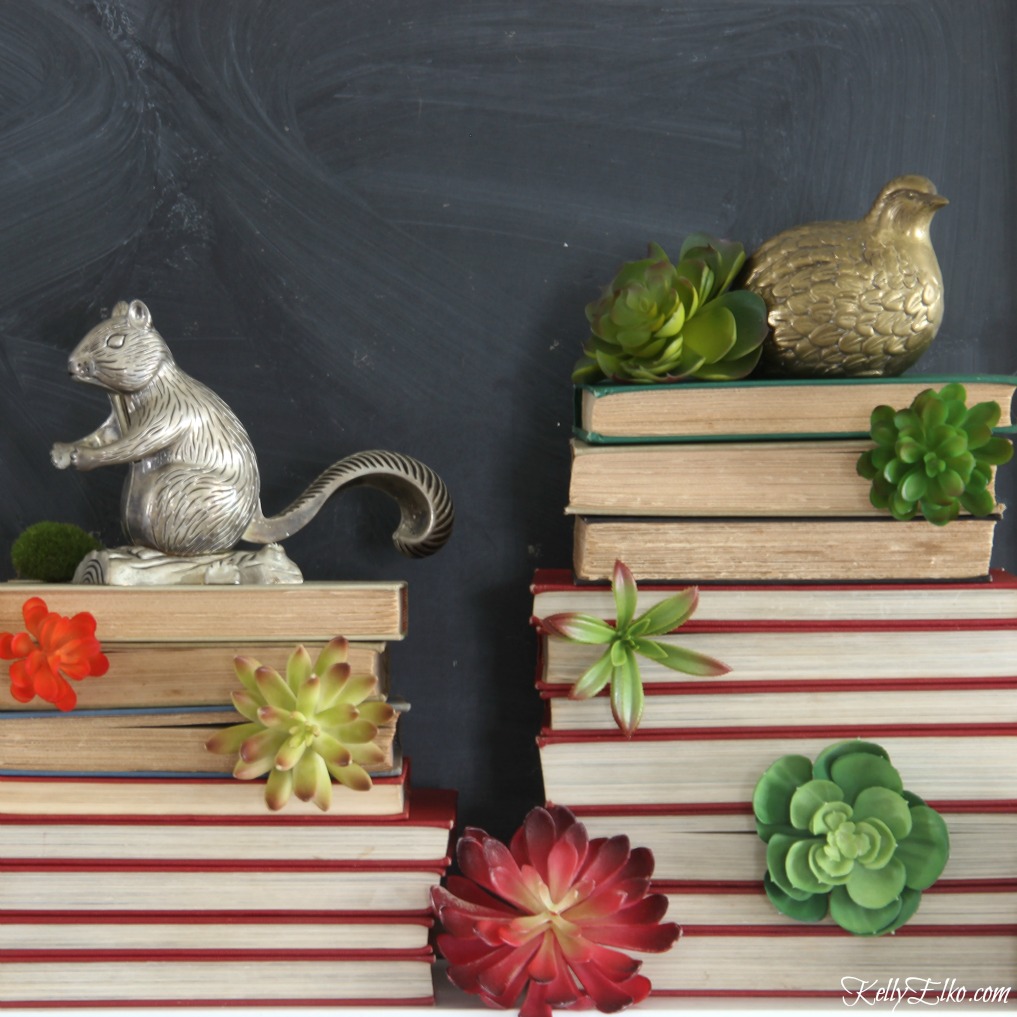 Hand drawn prints and patterns – you'll see them on textiles, pillows, wallpaper …
Letters including typewriter letters and messages on glass and china.
Can you believe they referenced my Song Lyric Plate that I created years ago (see how to make it here).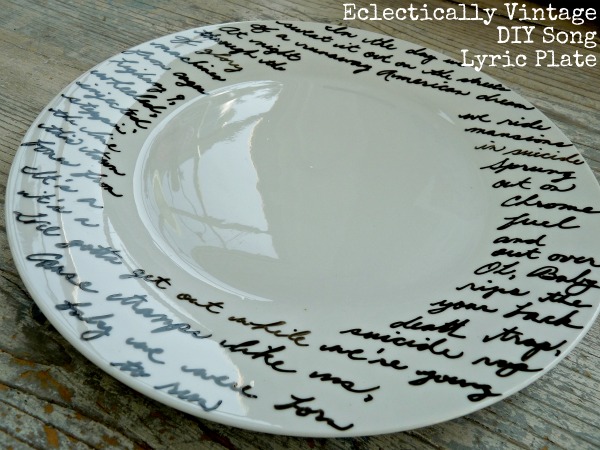 2. Infinite – Imagination and Innovation
It's all about water and one over the top example is the Floating Seahorse house in Dubai that is partially submerged under water.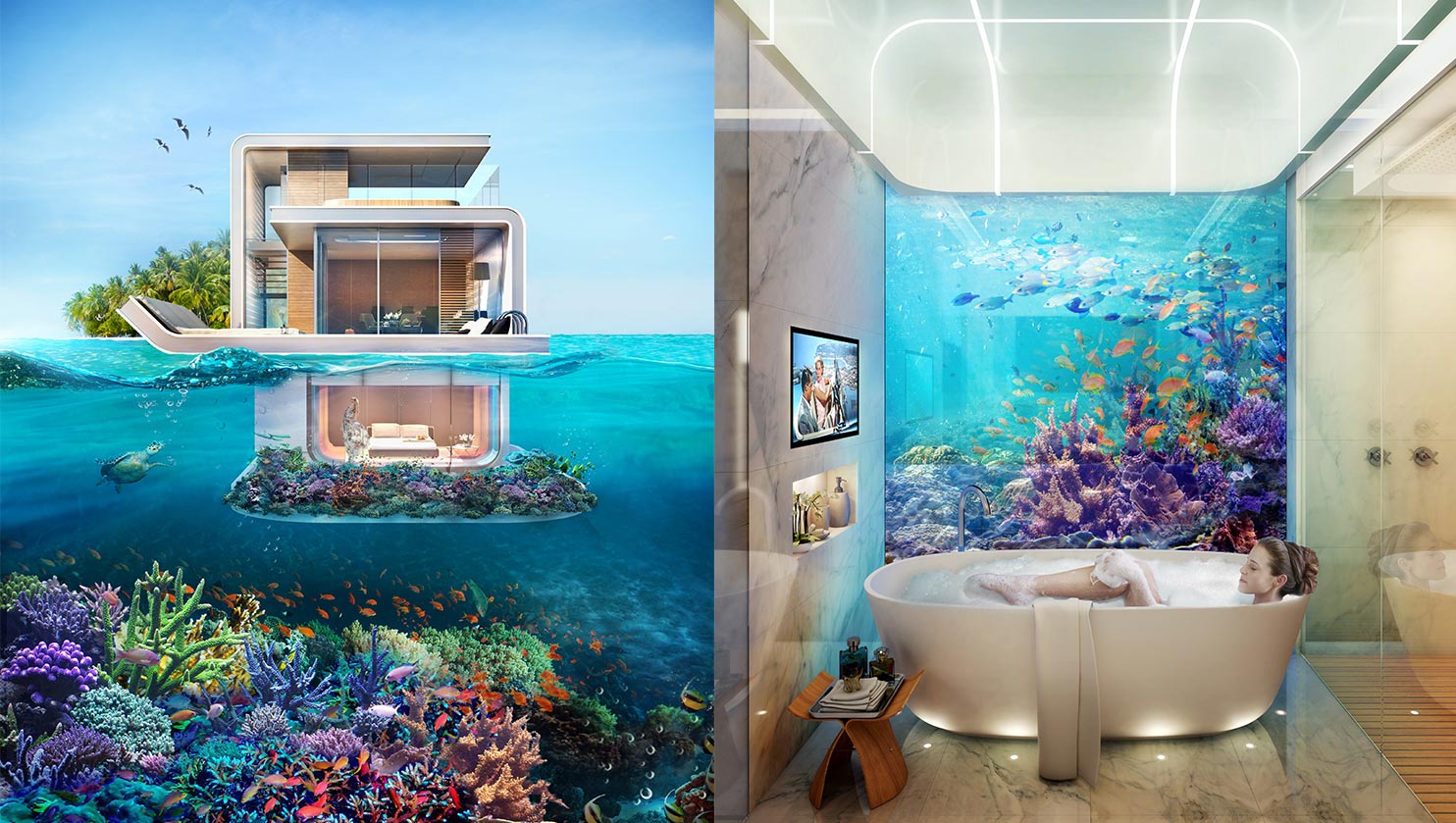 Colors – layers of blue including cool aqua and azure tones in tiles and textiles including fish scale patterns like this shower from Mercury Mosaics.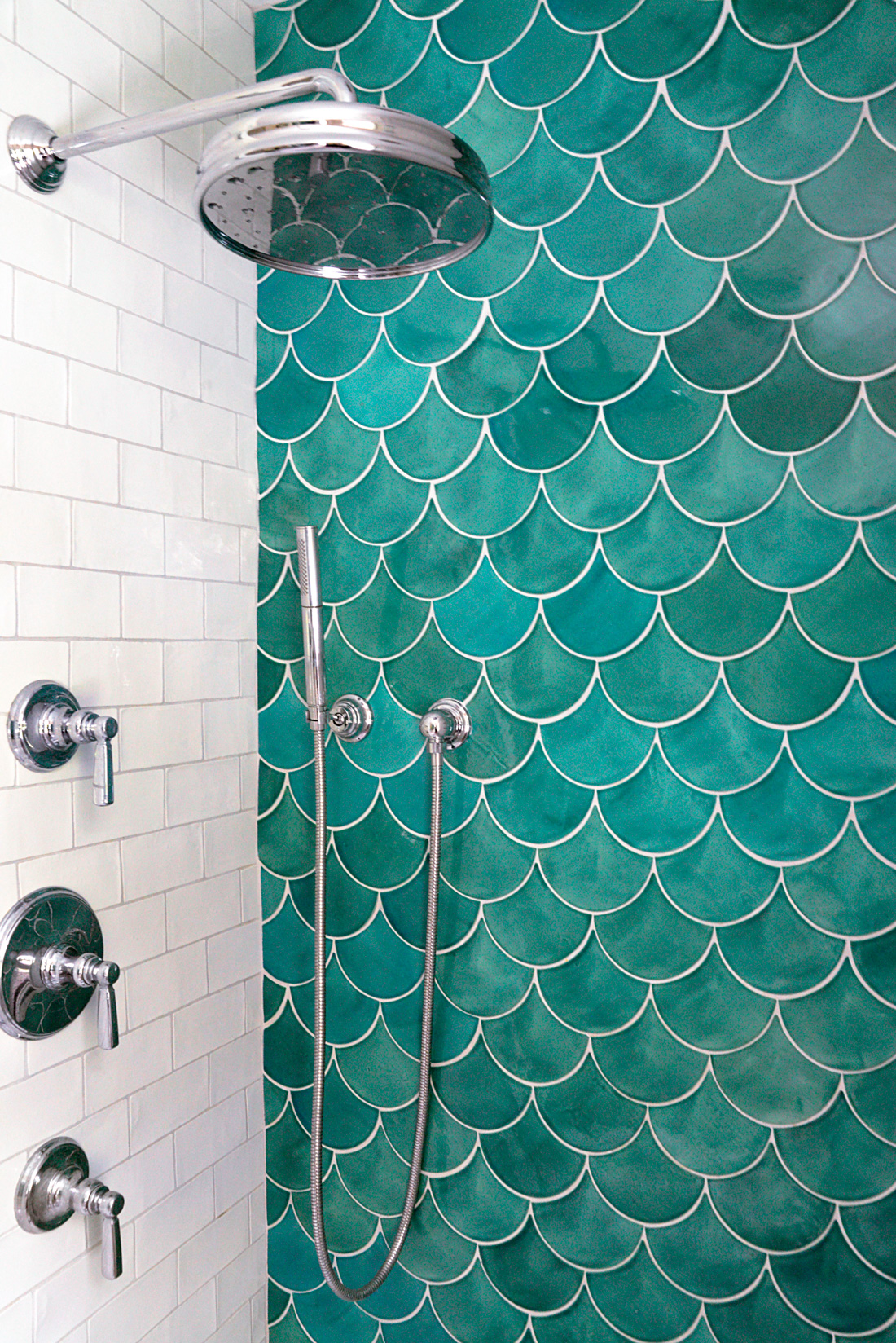 I installed fish scale tile in my entrance vestibule eight years ago and still love it.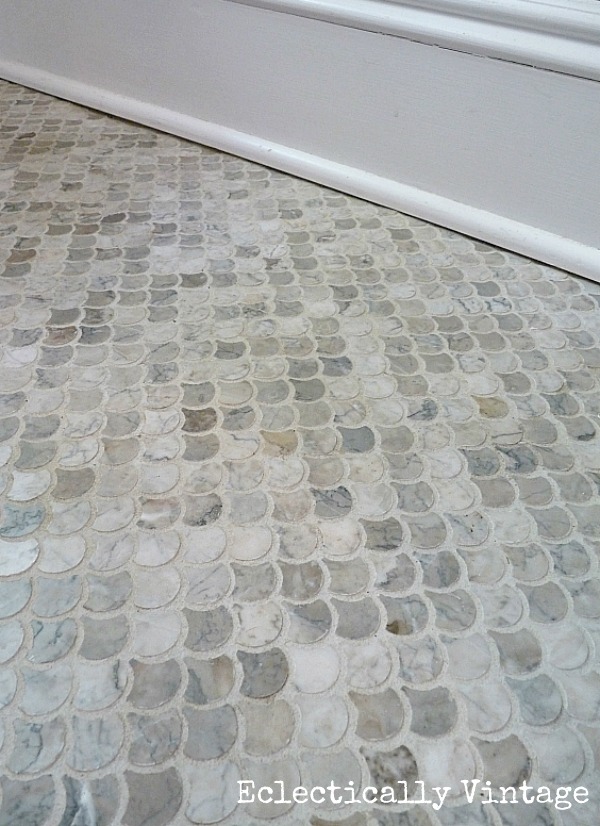 post contains affiliate links
Glass bubbles – in lighting with blues and iridescent colors. I love my bubble chandelier over my kitchen table.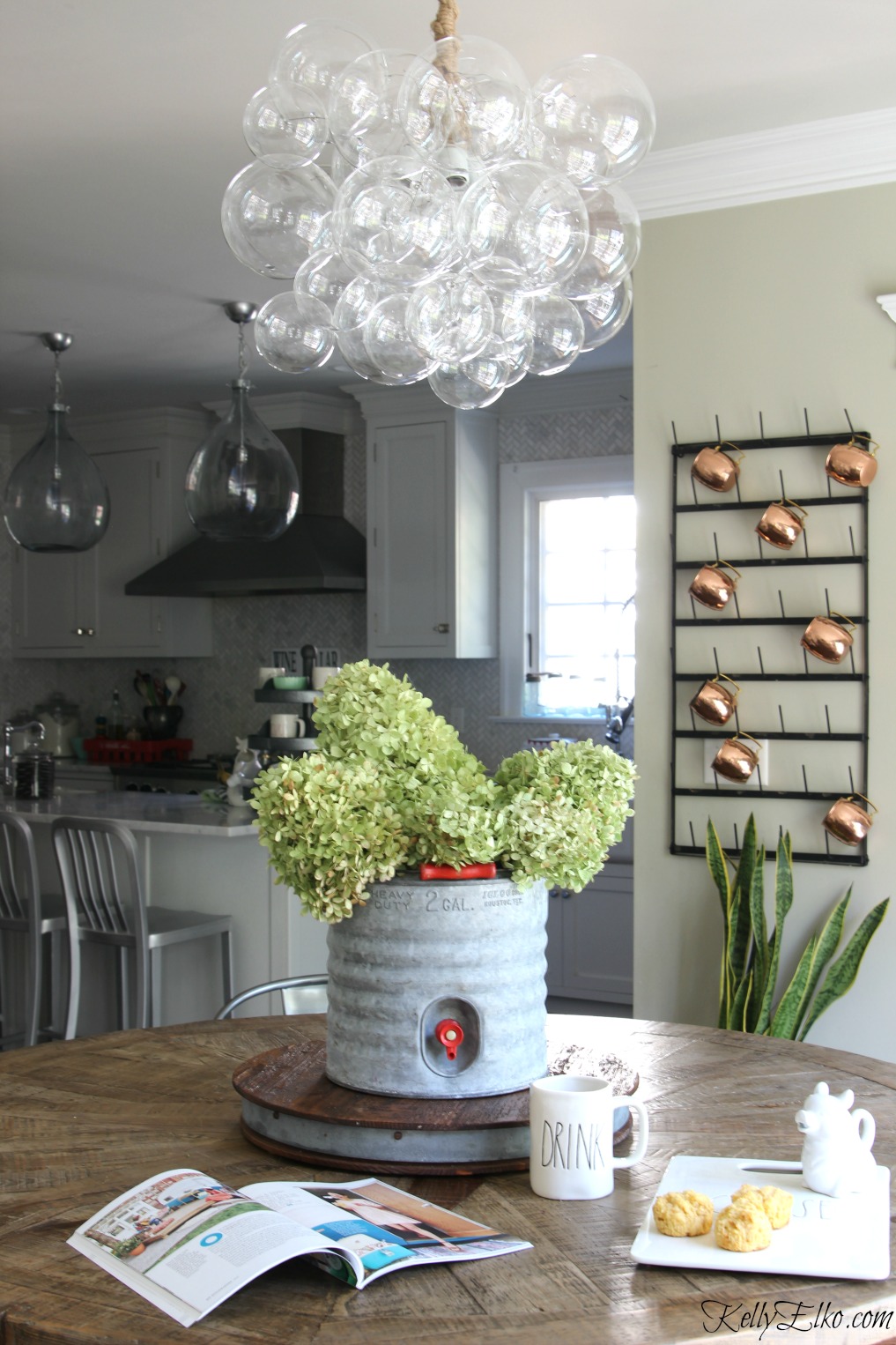 Sea world – starfish, coral and especially the octopus will be everywhere – can you see my octopus plate (second from top).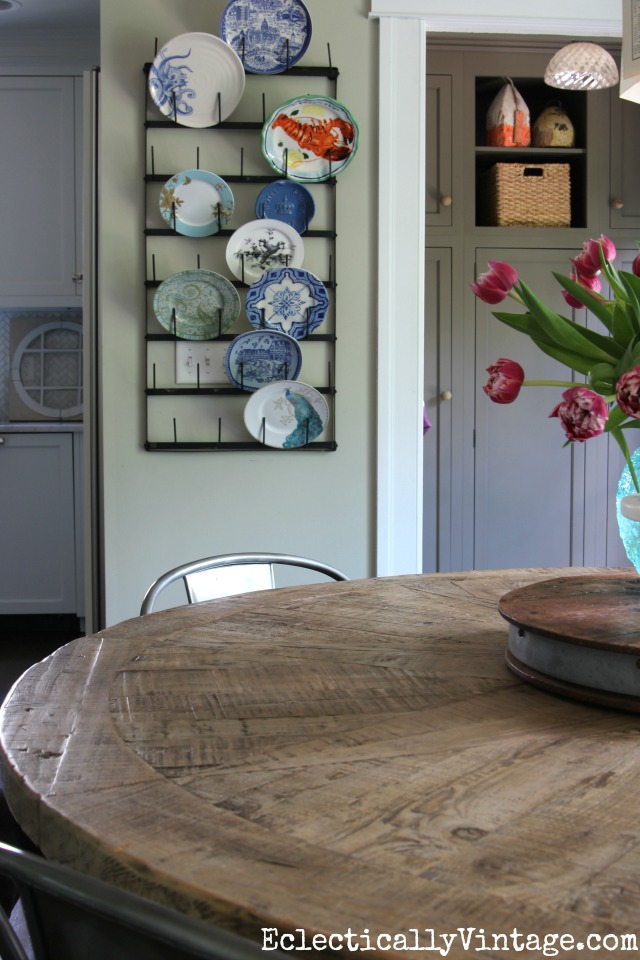 3. Clandestine – Morocco and Mexico
It's all about living like a local and immersing ourselves in travel and culture. The world is or home and authentic experiences are valued.
Cutouts and light and lace and shadows reminiscent of Moroccan lanterns.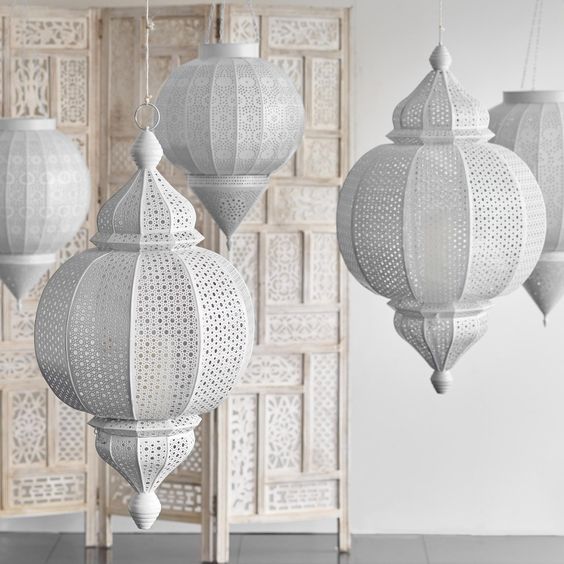 Lacey hammocks and daybeds, wicker and rattan furniture with a more modern edge – I have been coveting this rattan daybed and think it would be fun in my living room piled high with colorful pillows.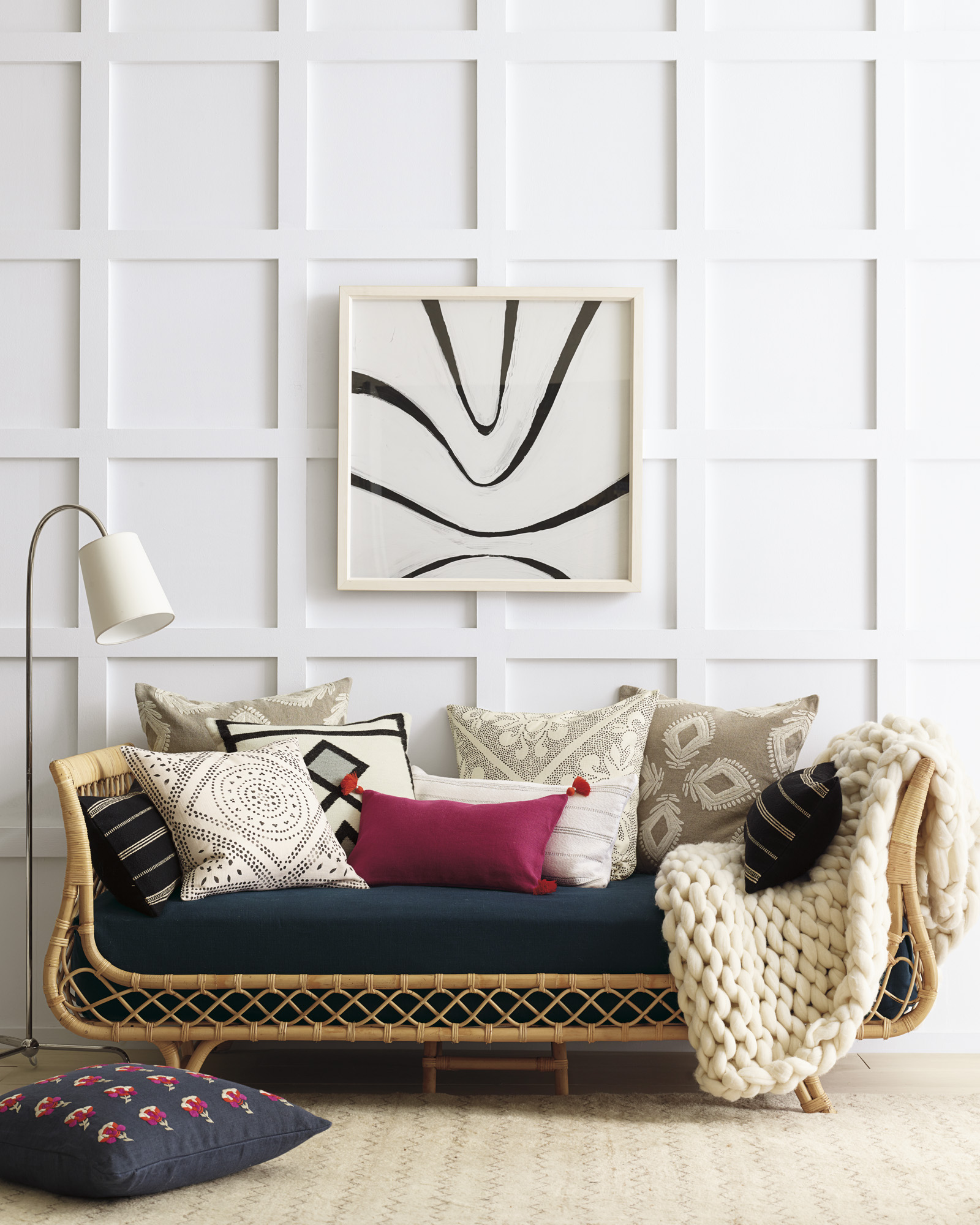 Stencils and wallpapers will  mimic intricate tile patterns. Lots of pattern and mixing and matching.
4. Metropolis – Cities Around the World
Bricks in the home – accent wall or entire room.
I kept some brick exposed in my attic guest bedroom when we renovated – it really makes the room!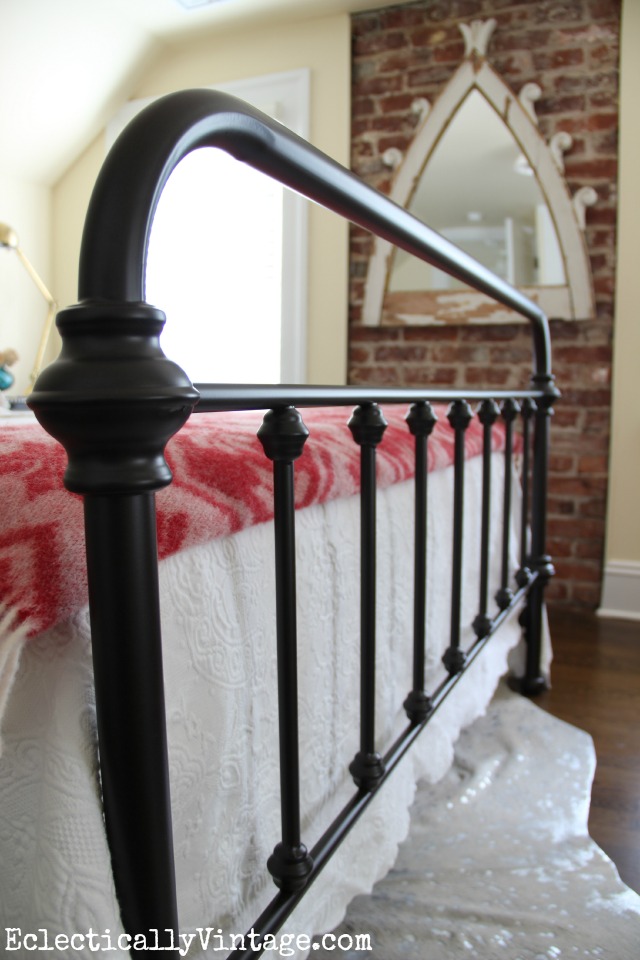 Cement textures on floors and walls and moves out of the kitchen into every room in the house.
Recycle old finds like this wheelbarrow chair in a sleek and modern way.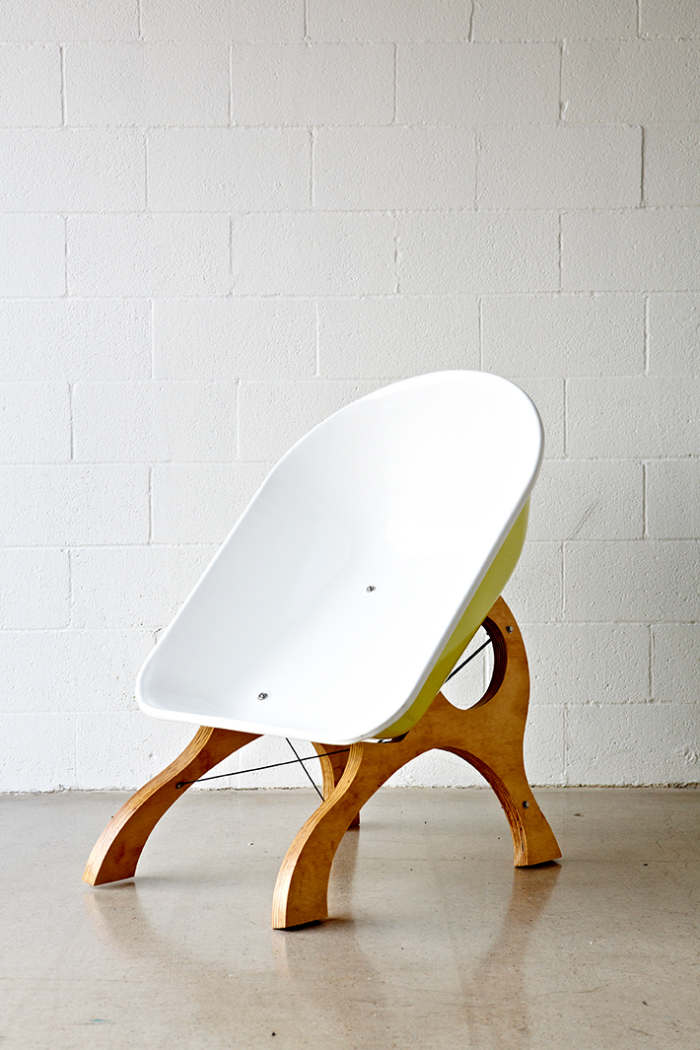 Neon has been huge for years and is still going strong.
Iridescent metallics will be everywhere.
So there you go – what will be trending in 2018.
What do you already own? Anything you are really loving?