How to Clean Glass Bottles & Vases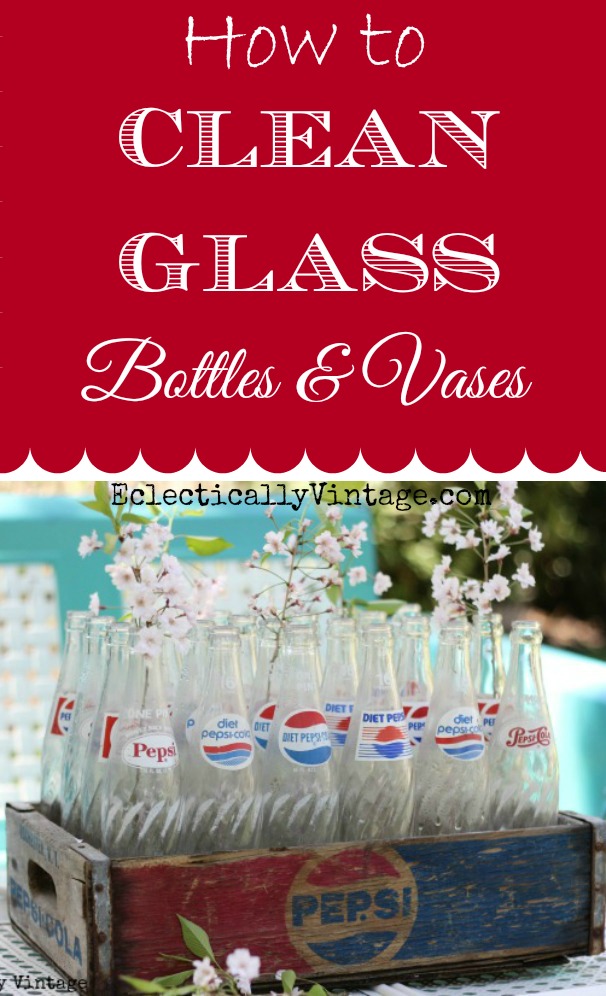 You know I have a thing for old glass bottles and vases.
My demijohns, old soda bottles and thrift shop green glass didn't look like this when I got them.
The bottles were filled with mud and crud and dirt and debris (one even hid the stiff little body of a poor little mouse).
The vases had mineral deposits and hard water marks.
I have been getting tons of comments and emails asking how to clean glass bottles.
Here you go.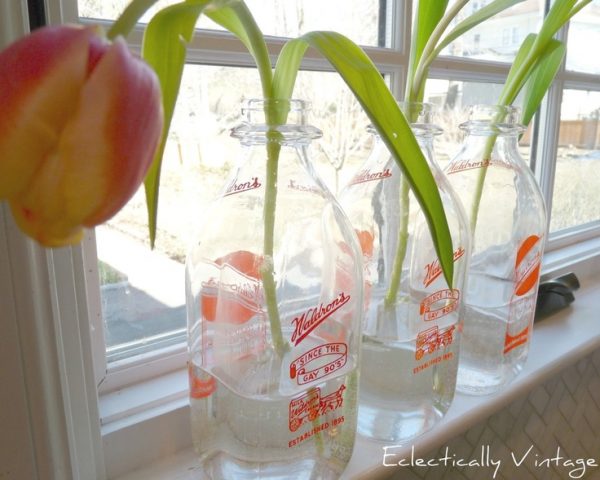 How to Clean Vintage Bottles & Vases
1) For really dirty bottles that you can't fit your hand inside, I like to …
a) fill the bottles with dry rice then add water and swirl around
or
b) do the same thing but instead of rice, use sand – raid your kids sandbox or buy a bag at the home improvement store.
The key is swirling like a madman (or woman) to get off all that caked on gunk.
3) Can't reach inside the bottle? Drop a couple of Alka Seltzer tabs into a bottle of hot water.  Use a long handled brush to scrub.
4) For those stubborn mineral deposits – make a paste from a little salt and white vinegar.  Rub it on the stains and let sit for a few minutes then wipe off and rinse.
Now hurry to the thrift store before all the filthy bottles and vases disappear!