My Outdoor Escape and a Little Ambiance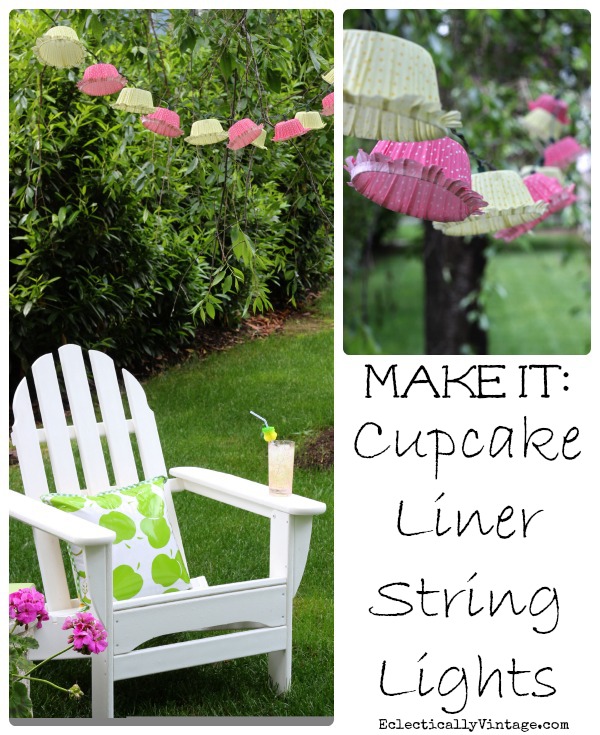 When it's cold, dark and dreary, I love escaping to my bathroom and taking long, hot soaks in the tub.
Bubbles, a good book and a glass of wine and I'm transported to a beach in Fiji.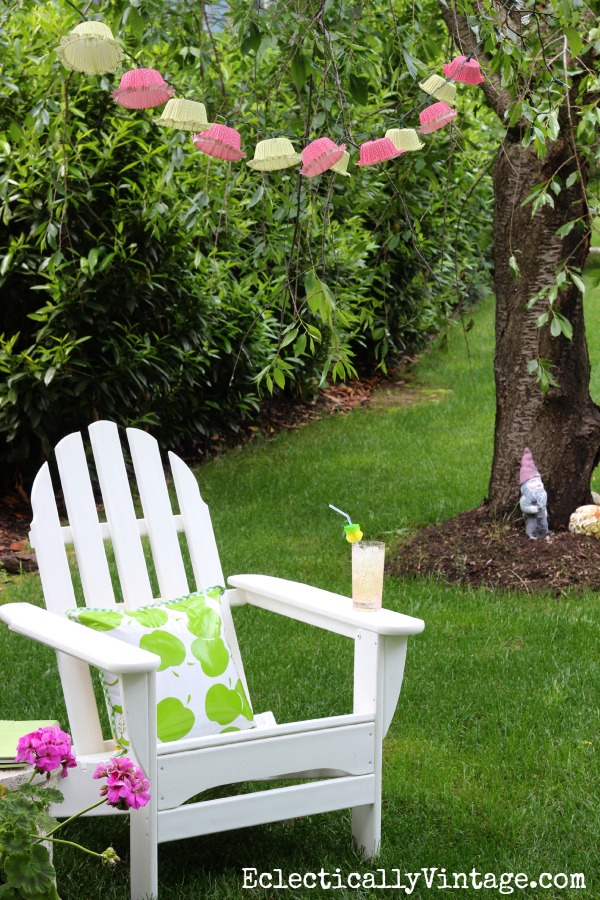 Now that the weather is perfection, my favorite place to escape is my back yard.
An adirondack chair, a tall glass of lemonade, a great read and flowers creates the perfect place that takes me away better than Calgon ever could.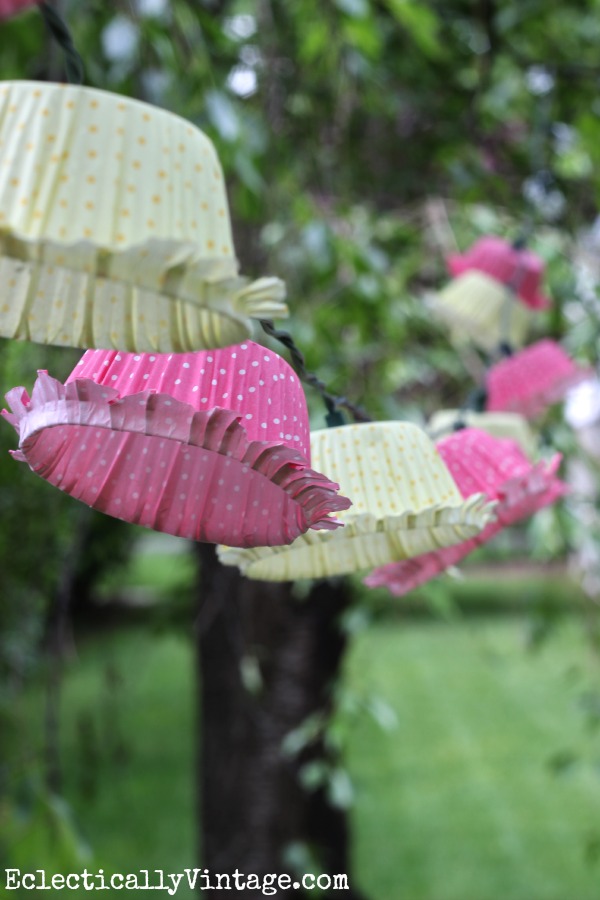 To really set the mood and create a little outdoor room, I love stringing lights from the trees.
But who wants to settle for ordinary old lights when you can spice them up with cupcake liners.
Any cupcake liner will do but these frilly ones are even cuter!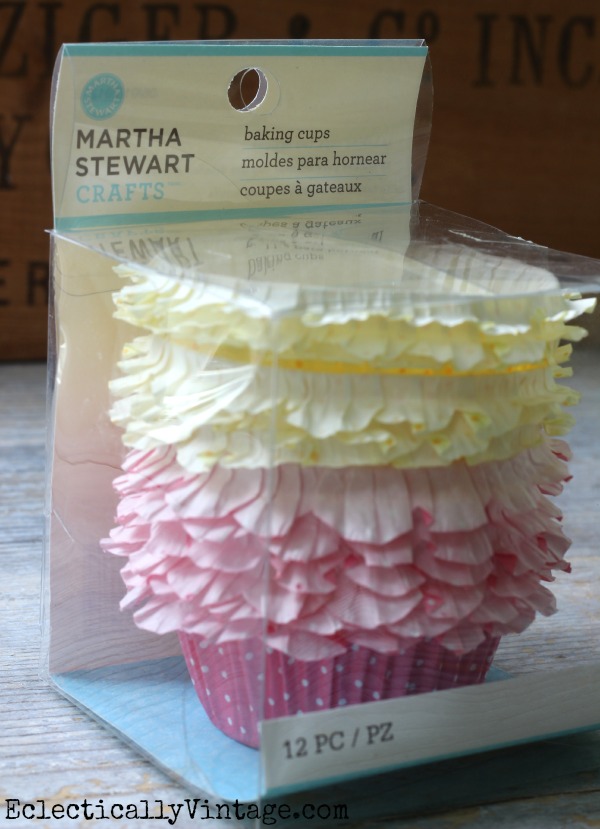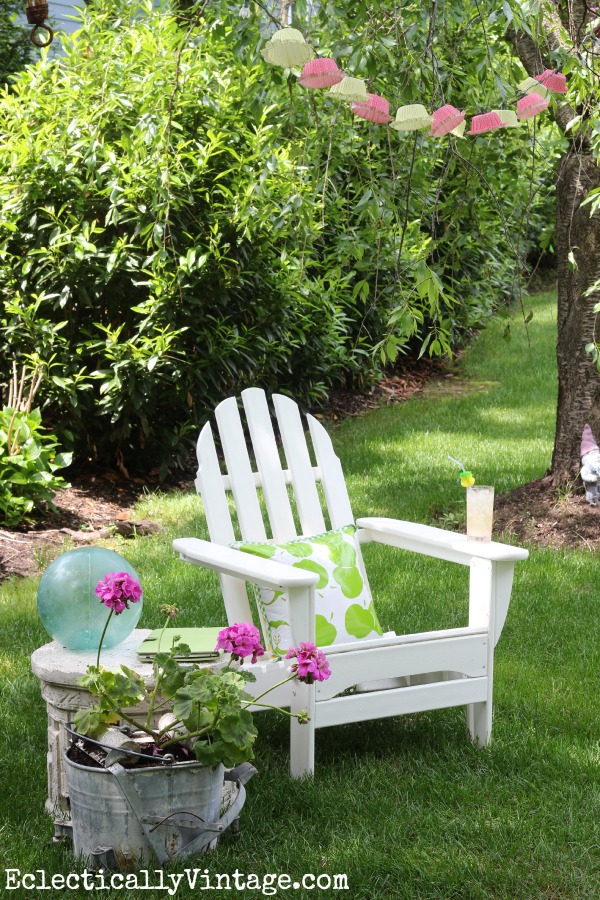 Just poke the light right through the bottom of the cupcake liner and voila – instant ambiance …
and no calories!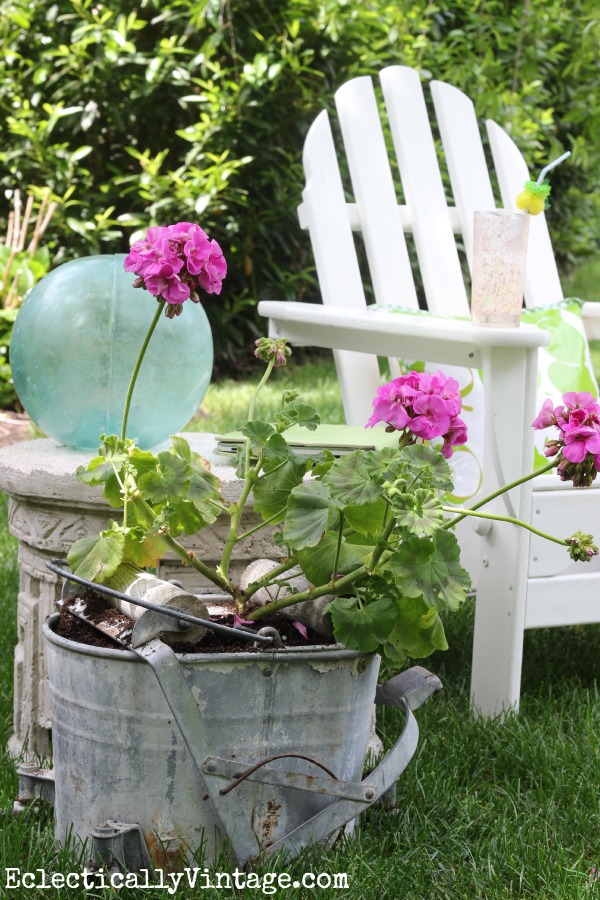 Here's to long summer days and a place to escape.
I'm part of the 12MonthsofMartha team where my BFF Martha Stewart sends me a box brimming with supplies each month to create something fabulous – I only speak the truth.