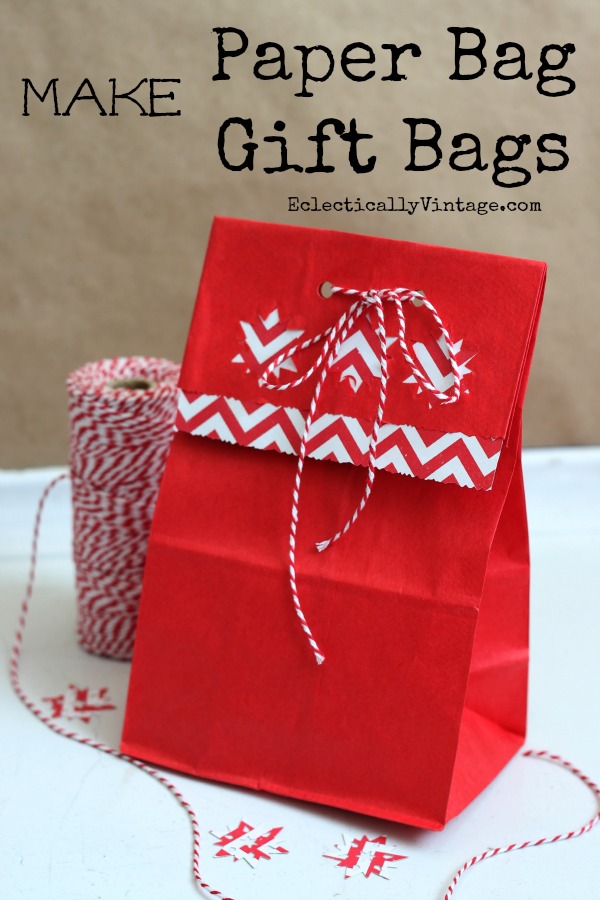 I'm whipping up a batch of gift and treat bags from paper lunch bags.
Mine are red – but they'd be equally adorable in brown.
Since my make gift bags from any paper  post was such a hit – I thought you'd love these too.
How to Make Gift/Treat Bags from Paper Bags
Supplies:
* Paper lunch bags
* Paper punch – I used this Martha Stewart star punch
* Scrapbook paper – I used the chevron paper from this pad
* Scissors
* Deckle edge scissors (optional)
* Glue stick
* Hole punch
* Baker's twine
1) Trim off the uneven edge of the paper lunch bag with deckle edge scissors (use straight scissors if you don't have)
2) Use a paper punch to punch cutouts on the front side of the bag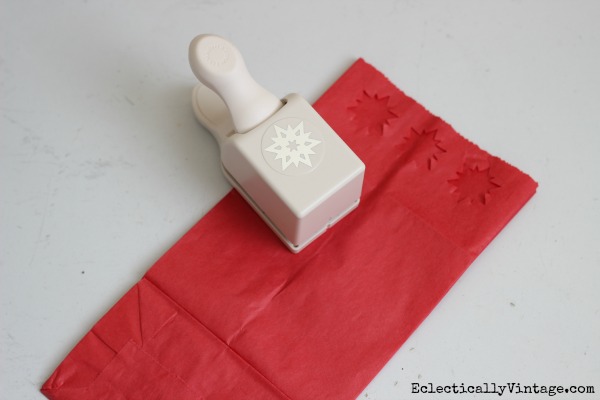 3) Cut a piece of scrapbook paper about 3 inches long x the width of your paper bag (mine is 5 inches)
4) Rub the front of the piece of scrapbook (the side you want showing) with the glue stick
5) Put the piece of scrapbook paper on the inside flap – letting about 1/2 inch stick out of the bag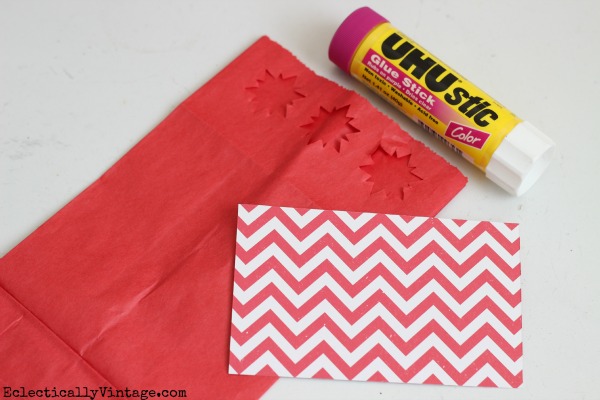 6) Trim the scrapbook paper with the deckle edge scissors (optional)
7) Punch two holes in the top of your bag
8) Add a gift or some homemade treats for your BFF (hint, hint)
9) String baker's twine through the holes and tie in a bow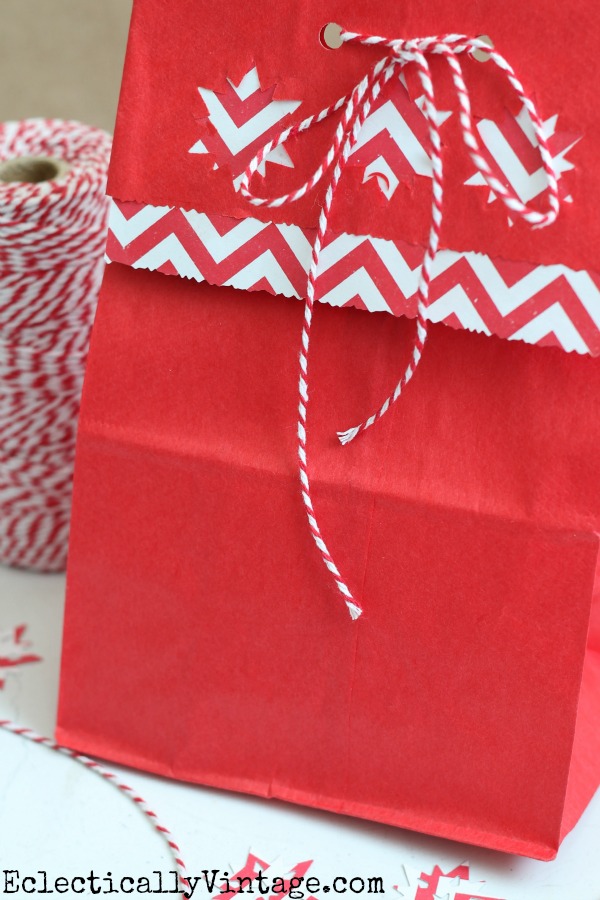 The possibilities are endless.
Switch up your paper, punches and ribbons and people will think your gift is too pretty to open …
almost.
See all of my sneak peeks on Instagram