How to Make Ornament Garland
I'm all about quick and easy projects (which leaves more time for cocktails) and it doesn't get much easier than this.
I had a container of 100 shatterproof ornaments that I used on my tree a couple of years ago just waiting for a makeover and today I'm showing you how to make ornament garland for the holidays.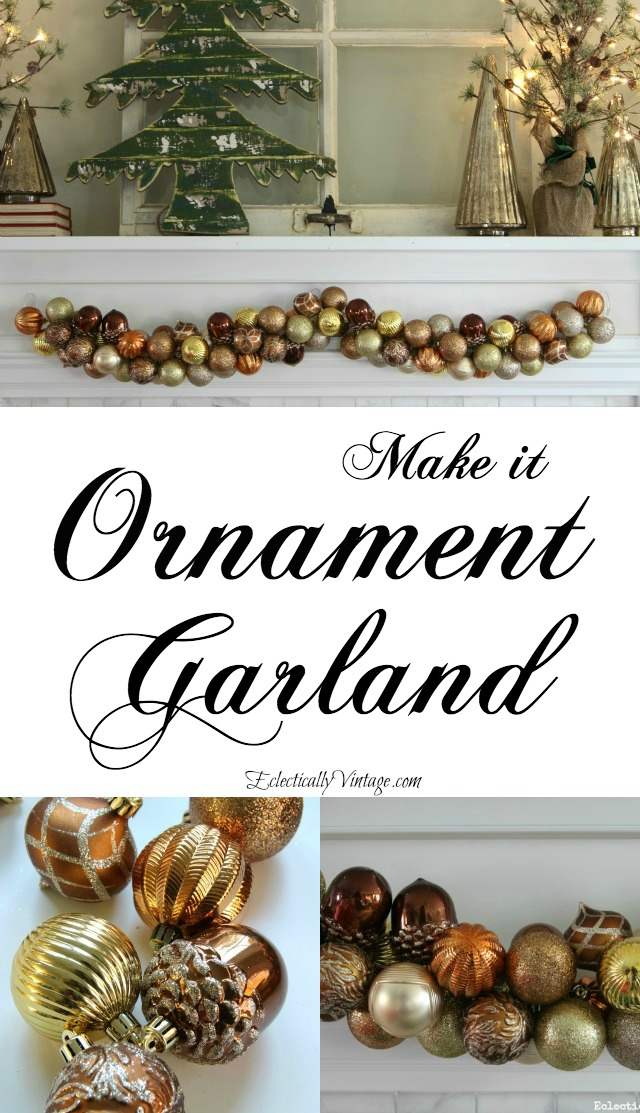 So in the time it takes for Santa to shimmy down the chimney, you can make this garland with a few supplies.
This isn't limited to Christmas either. Use colorful ornaments to customize this for a birthday, graduation, Valentine's Day (the sky's the limit) decoration.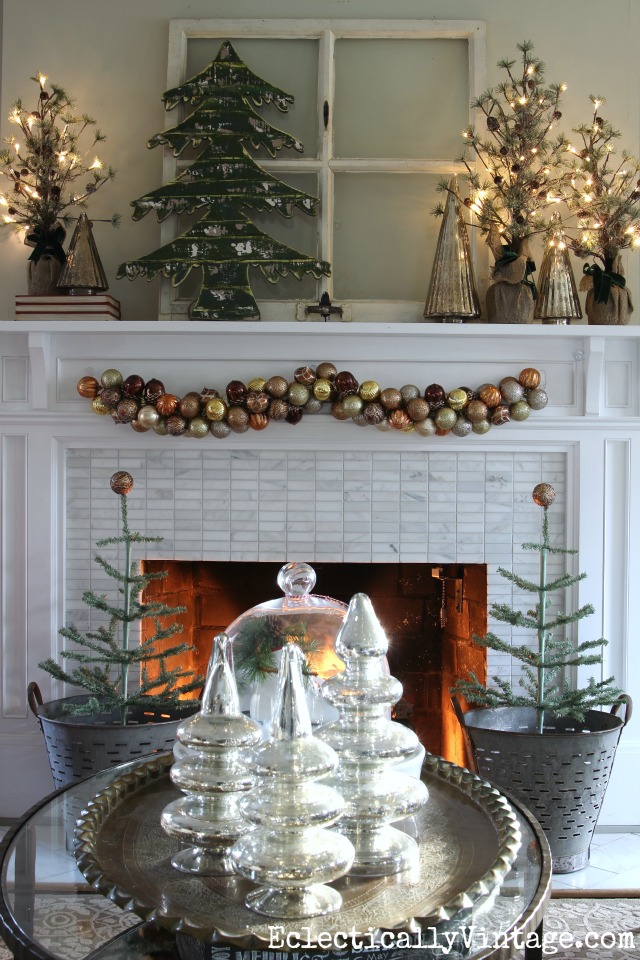 How to Make Ornament Garland
Affiliate Supplies:
• 22-Gauge Wire
• 2 metal washers
• wire cutter (or scissors)
• Shatterproof Ornaments (I used less than 100 ornaments to make my 4 foot long garland)
• Clear Hooks
1) Measure your mantel and decide how long you want your garland to be
2) Cut a piece of 22-gauge wire 6 inches longer than desired length of ornament garland and wrap one end of the wire tightly around one metal washer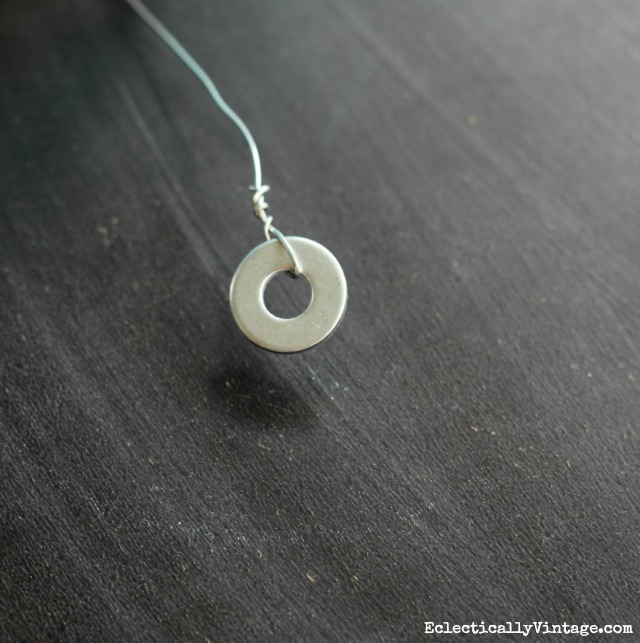 3) String shatterproof ornaments onto the wire until covered then wrap other end of wire tightly around second metal washer
4) Use a Command Medium Hook to the center of your mantel then tie a cord (I used gold to blend in with my ornaments) around the wire forming a loop in the cord then hang the loop from the hook
5) Drape one side of the garland until you like it's placement then mark the end with a pencil and adhere one clear hook then tie your cord through the metal washer forming a loop and hang loop from clear hook. Repeat this step with the other side of garland.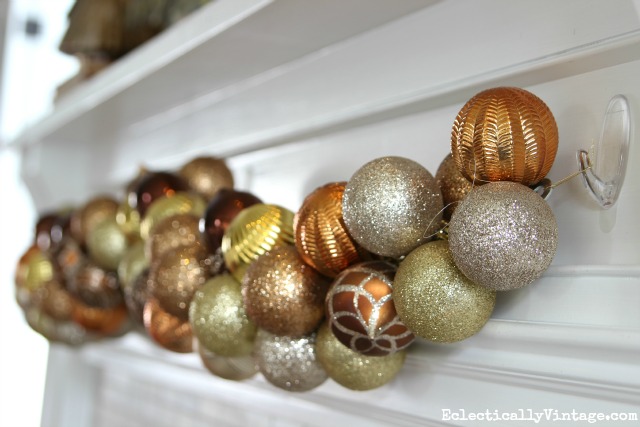 This combines two of my favorite things …
simplicity and bling.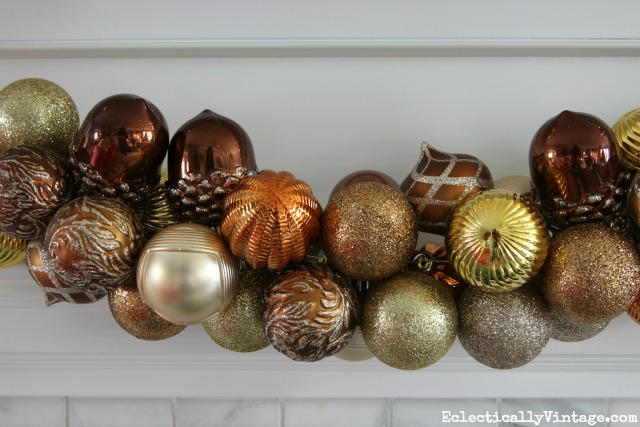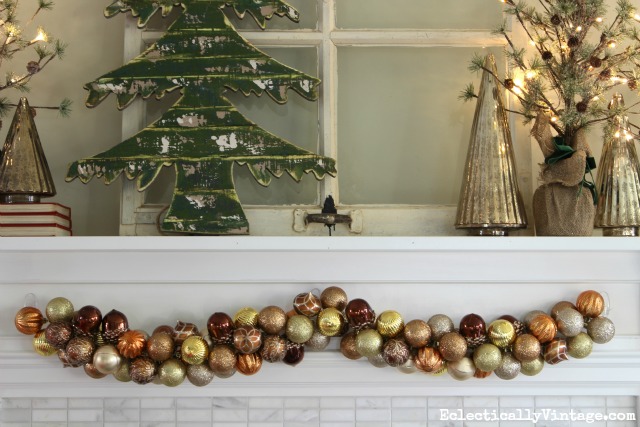 Here's to adding a little sparkle everywhere we go.