How to Stamp Silverware Tutorial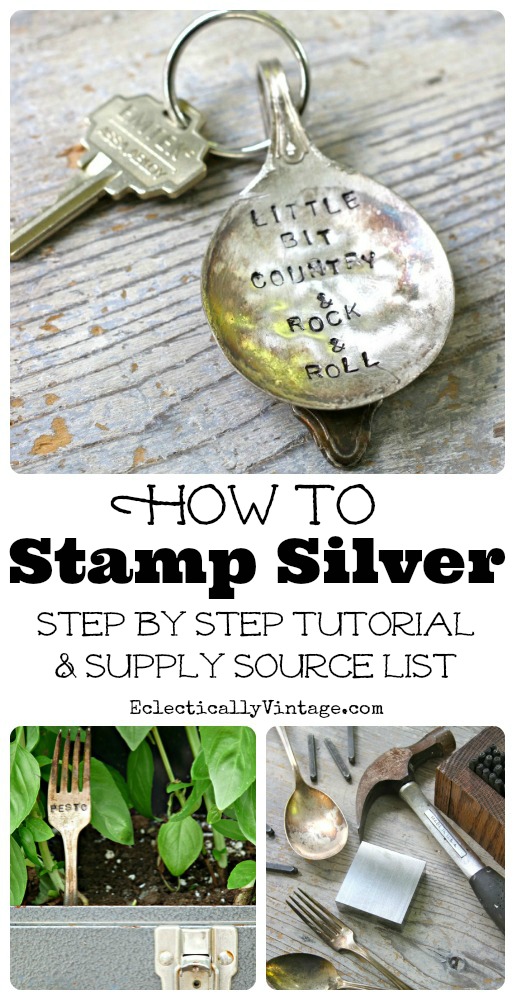 I came bearing gifts.  And I want everyone to know how to stamp silverware!
To the Country Living Fair that is.
Remember when I met with the editor-in-chief of Country Living magazine?
Well, I didn't want to go empty handed so I handed her a handmade stamped silver keychain any country girl would love.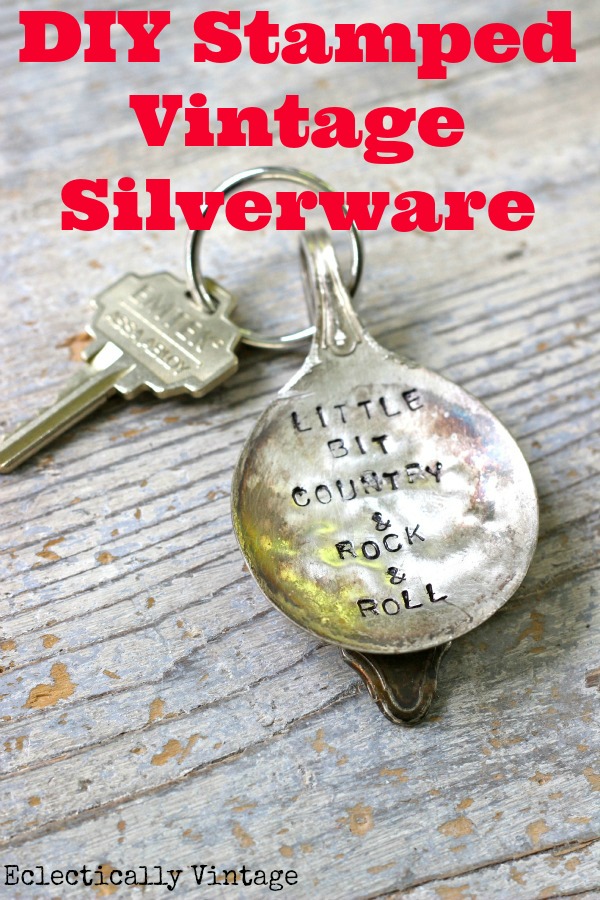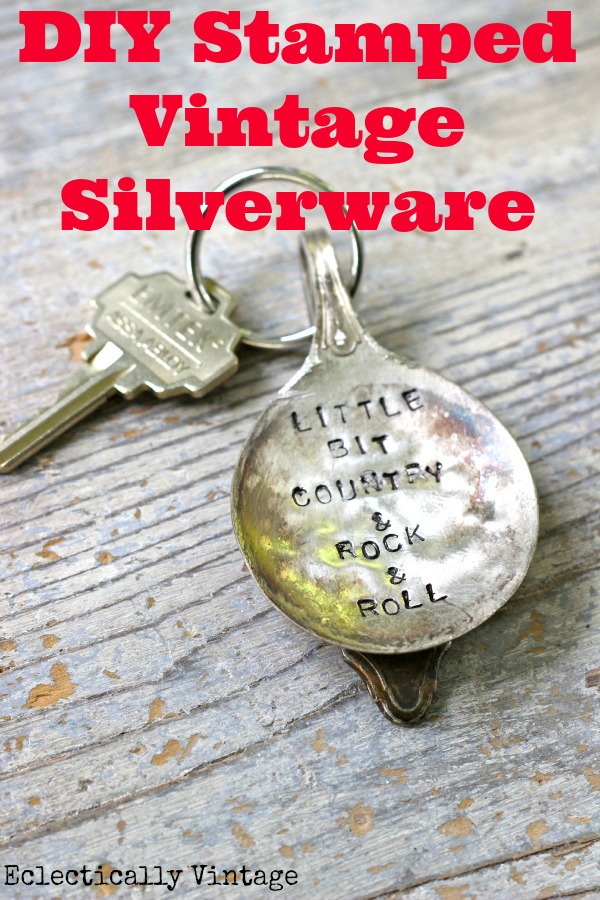 How to Stamp Vintage Silver (& Make a Spoon Keychain)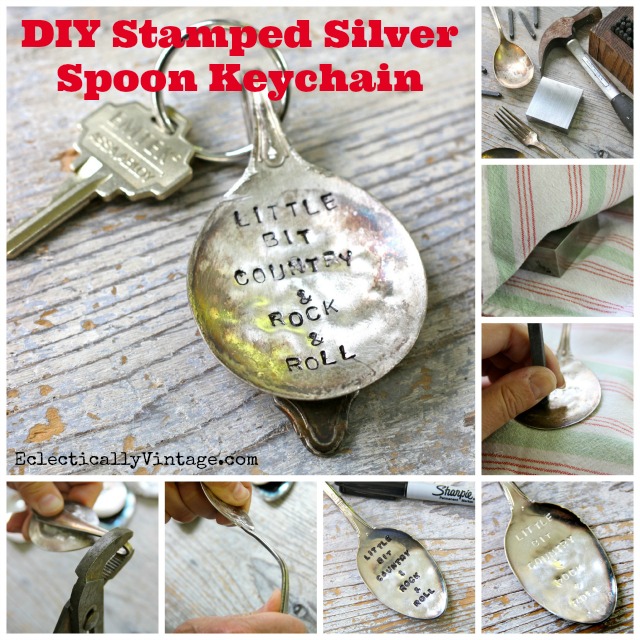 Supplies (to make a keychain):
Dish towel
Hammer
Vintage silver spoon (stainless won't work – it's to hard)
Key rings (Michael's)
Channel lock pliers
Sharpie marker – black
Scrubbie sponge
*Contains affiliate links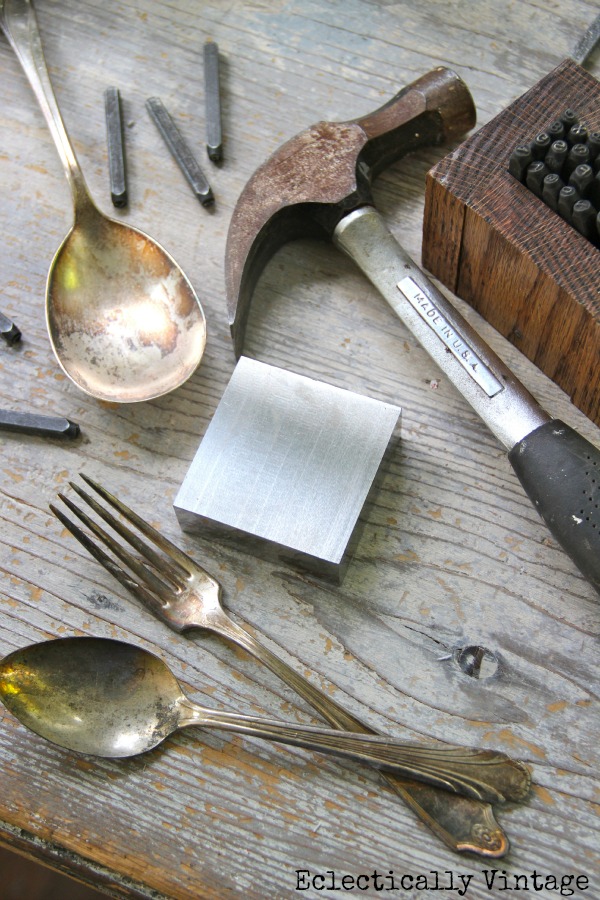 1) Wrap dish towel around stamping block (I like to do this so my spoon won't slip and use an old one – it will get torn)!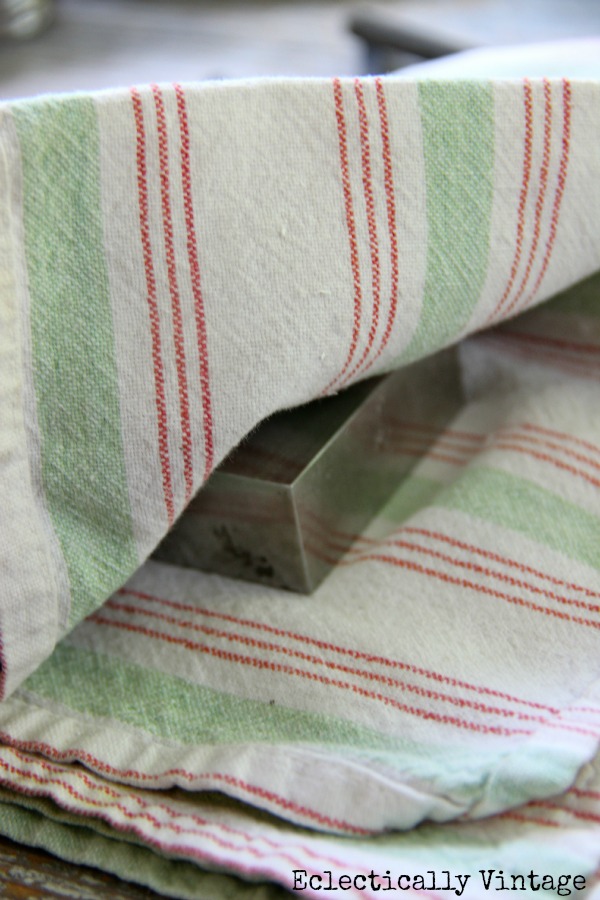 2) Pound the spoon with a hammer until it's flat – it won't be completely smooth but that's a good thing
3) Put stamp on silver spoon and hit with a hammer about 10 times (don't be shy – whack that thing hard)!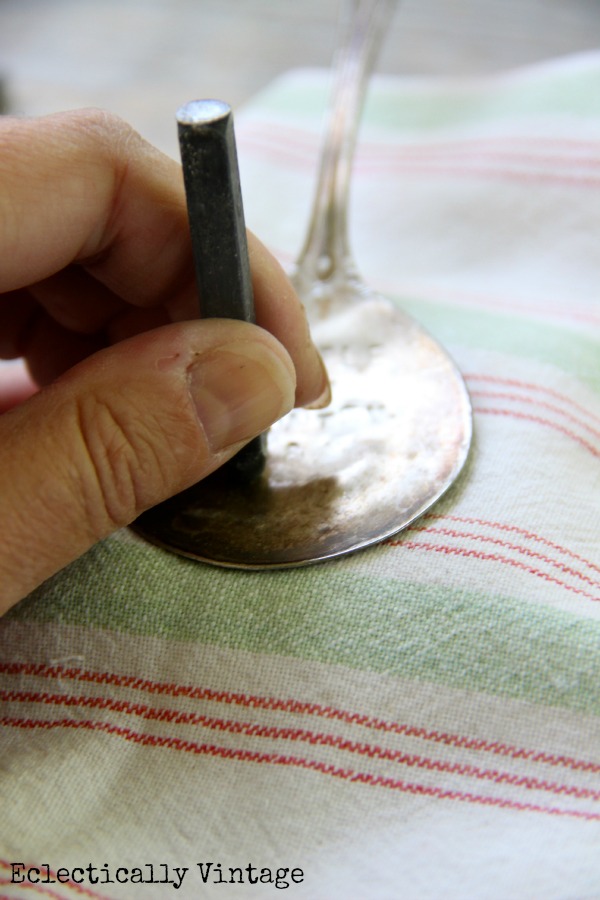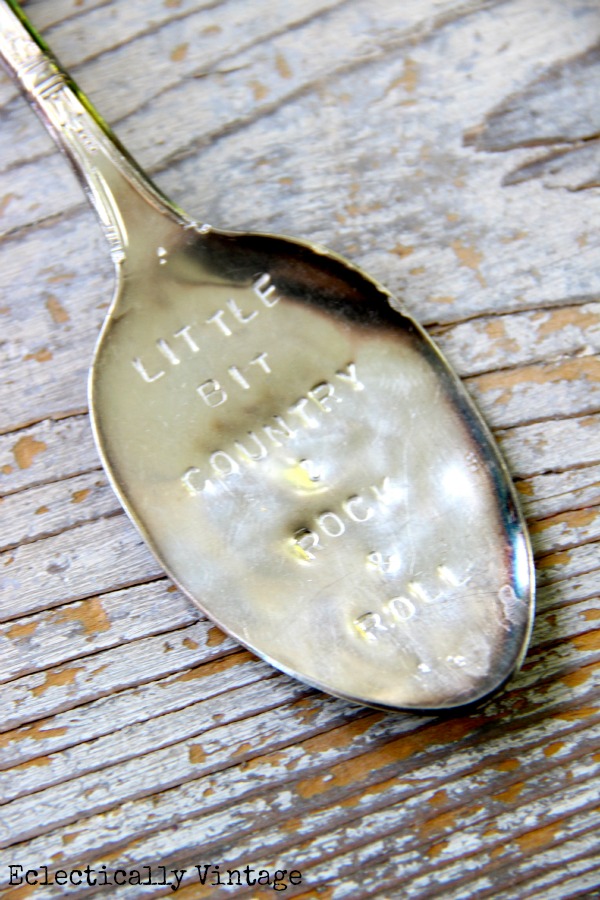 4) Trace over letters with a black Sharpie marker
5) Scrub excess marker off with a scrubbie sponge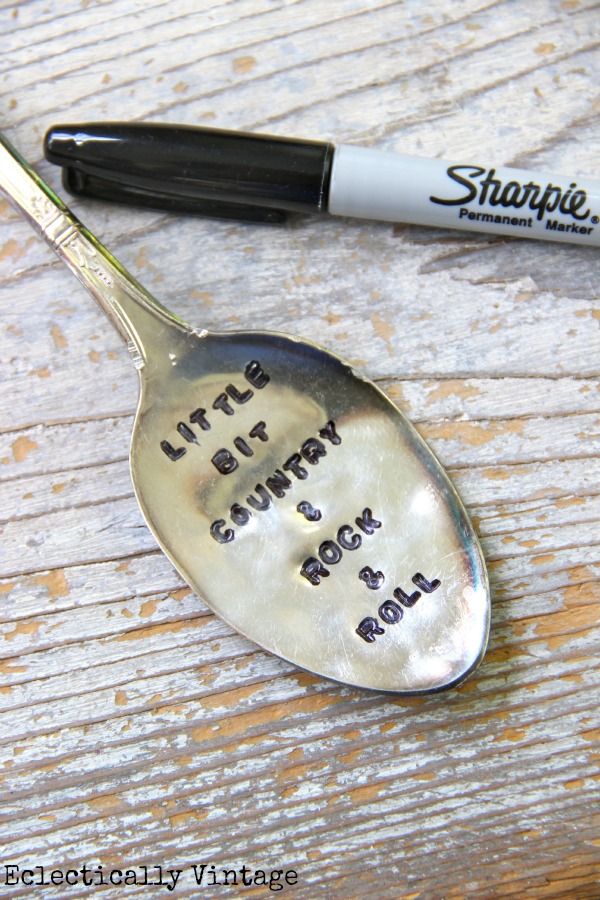 6) Bend spoon with your mind – if you can't do that, just use your hands (it's easy).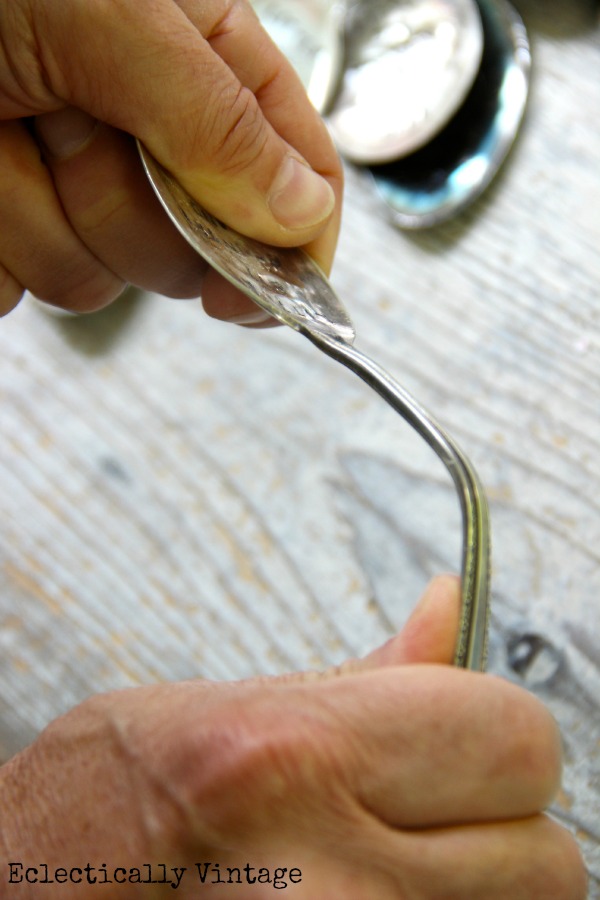 7) Slip keyring onto spoon handle then use channel lock pliers to squeeze the handle shut so the keyring won't fall off.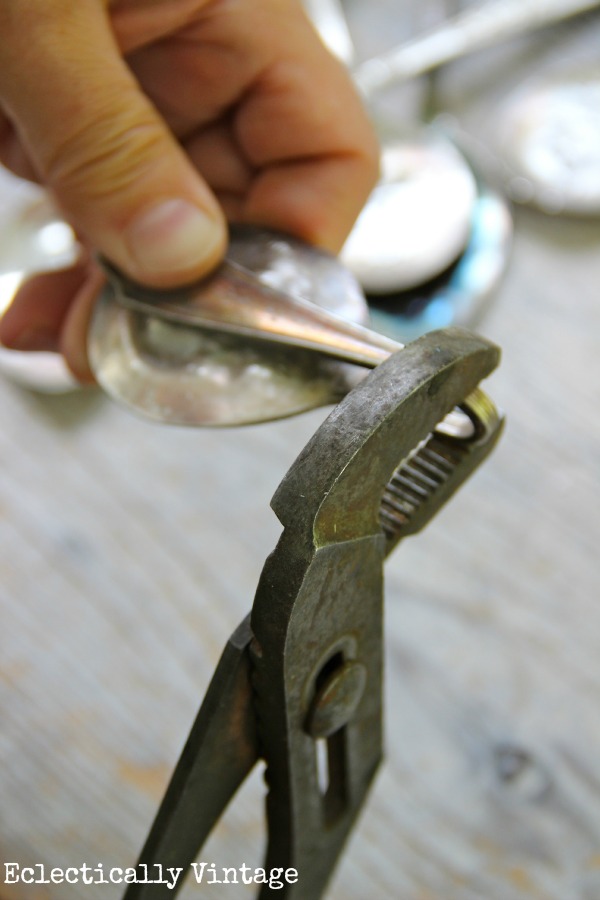 8) Add your keys and go for a drive in the country.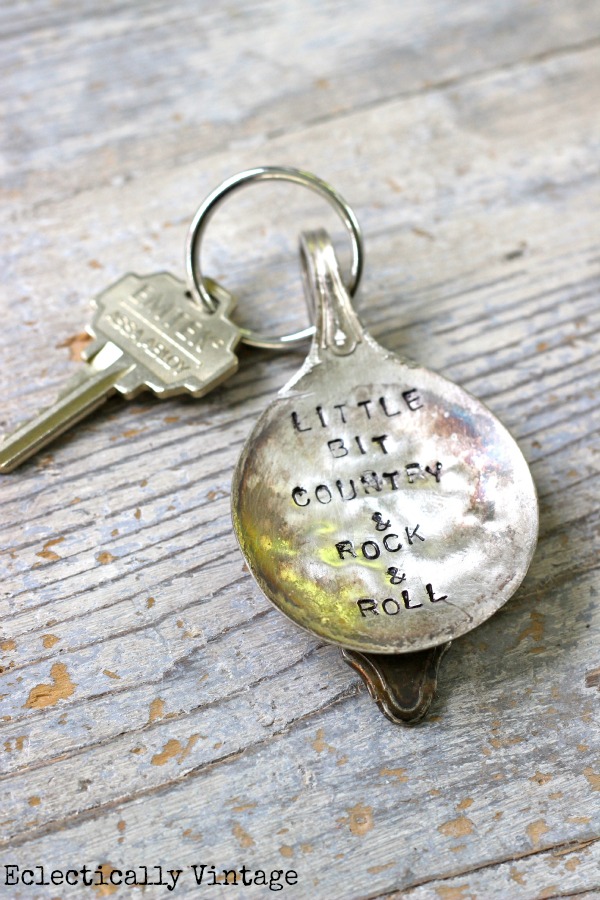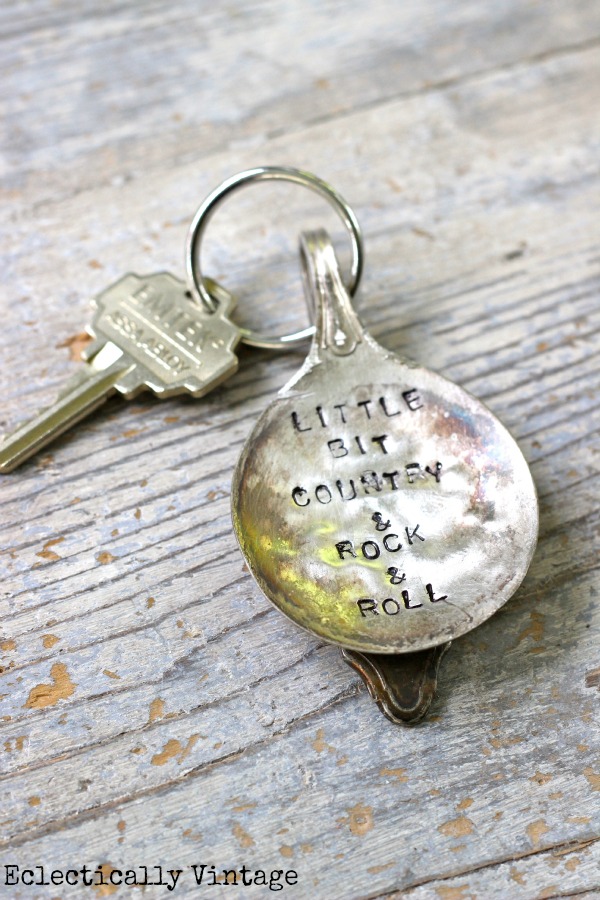 Here's the finished product all prettied up.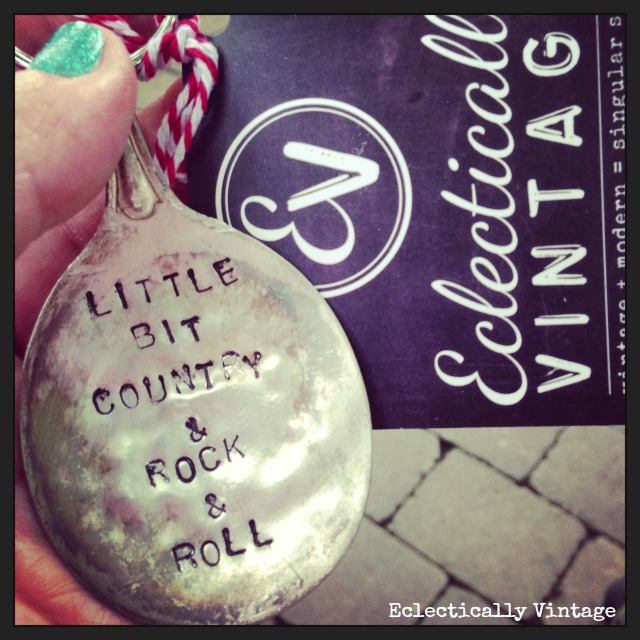 Get your silver stamping supplies here:
P.S. Want another fabulous craft idea that makes the perfect gift? I'm sharing 
how to etch glass
.