How to Waterproof Almost Anything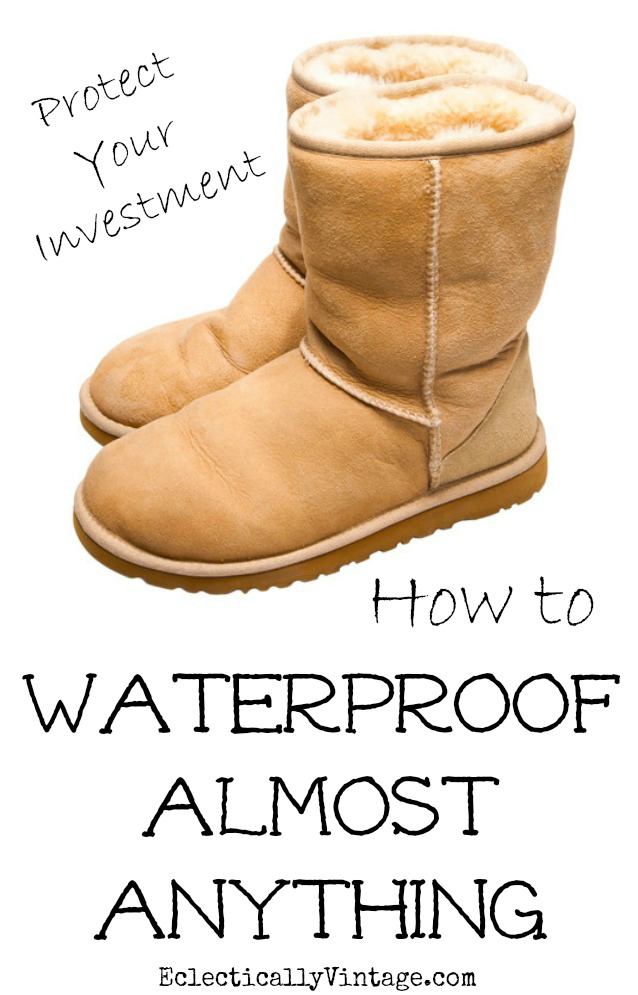 Give a girl the right shoes and she can conquer the world – Marilyn Monroe
Since a picture is worth a thousand words, I figure this video I made is worth at least a million words …
Get your own amazing affiliate waterproof spray and keep your favorite things looking good as new.
My daughter got a new pair of Uggs for Christmas but refused to wear them in the rain and snow so she could keep them looking brand spanking new.
So I was thrilled to discover Rain Guard and their newest waterproofer called Hydro-Lok and I've been squirting this eco-friendly miracle water repellent on everything I can get my hands on including my hubbies suede shoes, my dog's leash and my friends baby's bib (pureed broccoli rolls right off – no stains)!
Anyone who is crazy enough (me) to pour a glass of water on their shoes definitely needs this!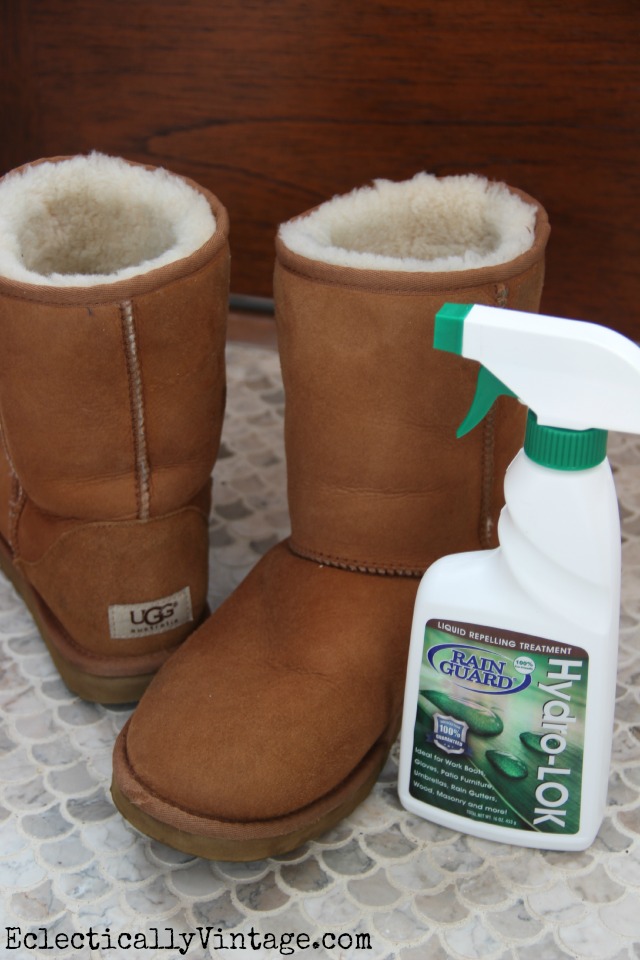 Seriously, I would not have frolicked in the snow while wearing my daughters boots if I didn't think this waterproofer was the bomb.
Get your own Hydro-Lok to make your things waterproof!
Thanks Rainguard for saving my sanity (and my shoes) from the elements.  I only speak the truth.