Guest Room Refresh – One Duvet, Three Different Looks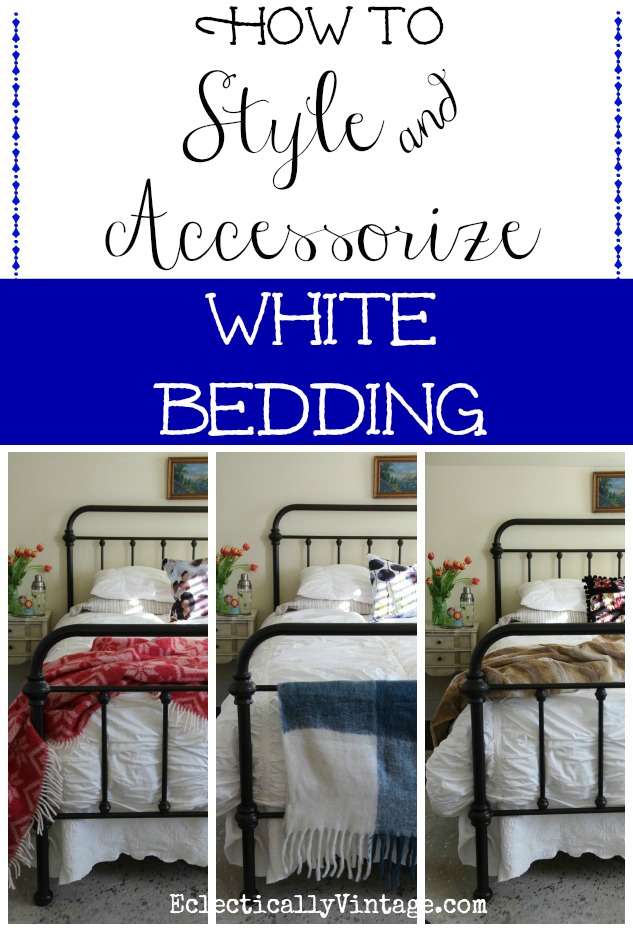 The bedroom.
It's where the magic happens.
The magic of getting tons of different looks by learning how to style white bedding of course.
I love everything about this runched, white duvet cover from Crane and Canopy.
Not only is it perfect for my guest bedroom since duvets are a cinch to wash, but white also makes it a neutral background for any color combination I can throw it's way.
So with the simple switch-a-roo of throws and pillows, I can get endless different looks.
Plus the texture adds lots of interest.
I love adding colorful throws from HomeGoods to more texture and color.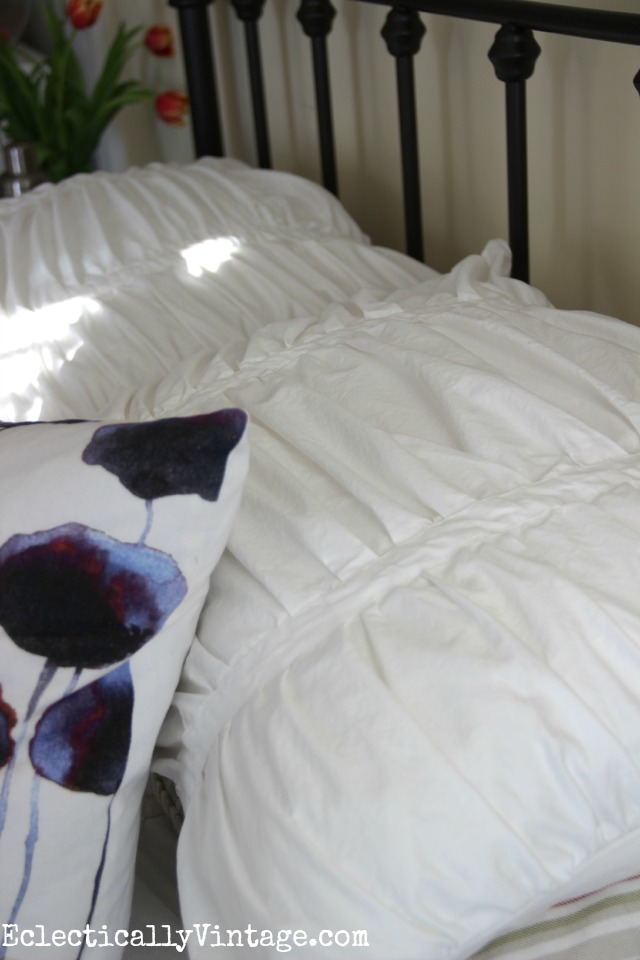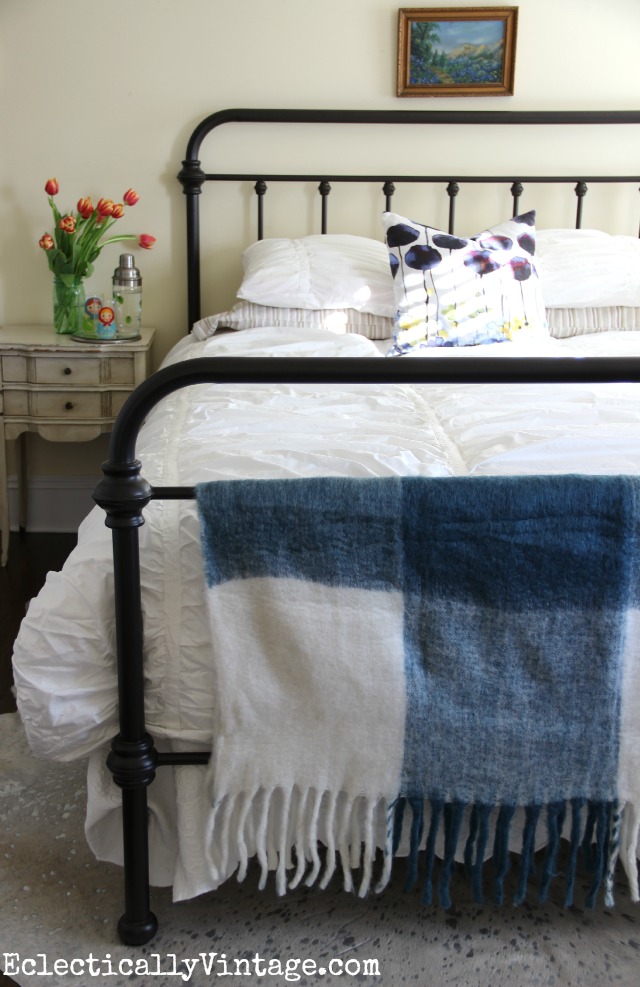 Crane and Canopy has such beautiful bedding including duvets, comforters and sheets plus basics like pillow and mattress covers and more.
I need your help.  Company's coming and I'd love to know which of these three is your favorite look.
Thanks for supporting the brands that make this blog possible.