Prologue:  This is an epic saga of passion, betrayal, romance, honor, deception, and the age old tale of good vs. evil.  
I was minding my business, roaming the aisles of a favorite thrift shop …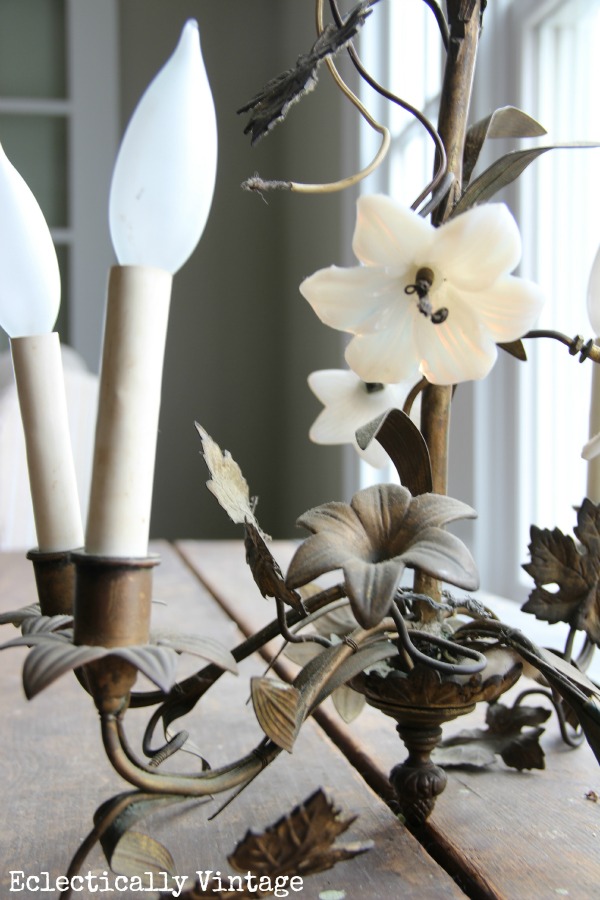 when I overhead an elderly woman trying to donate this antique fit for the finest castle.
Sweet Lady:  "Excuse me kind thrift shop woman, I brought you this lovely antique chandelier and would love to see it go to a loving home."
Mean Thrift Shop Ogre:  "No, we don't want it!  It's not wired properly so we can't sell it".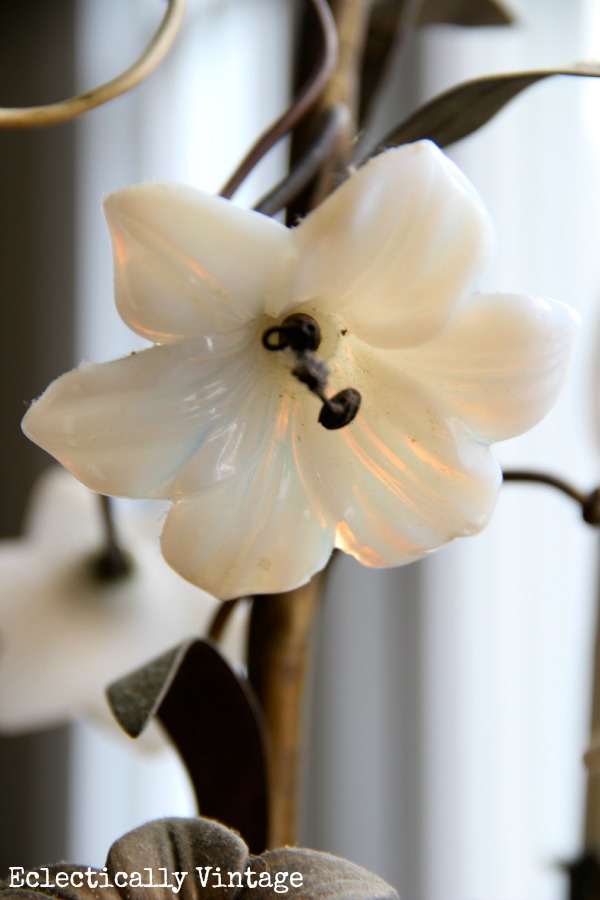 Crestfallen, the poor Sweet Lady looked close to tears.
Sweet Lady:  "Surely, someone would want it, it was my mother's."
Mean Thrift Shop Ogre:  "No!  We don't want it, now take it away or I will have you beheaded."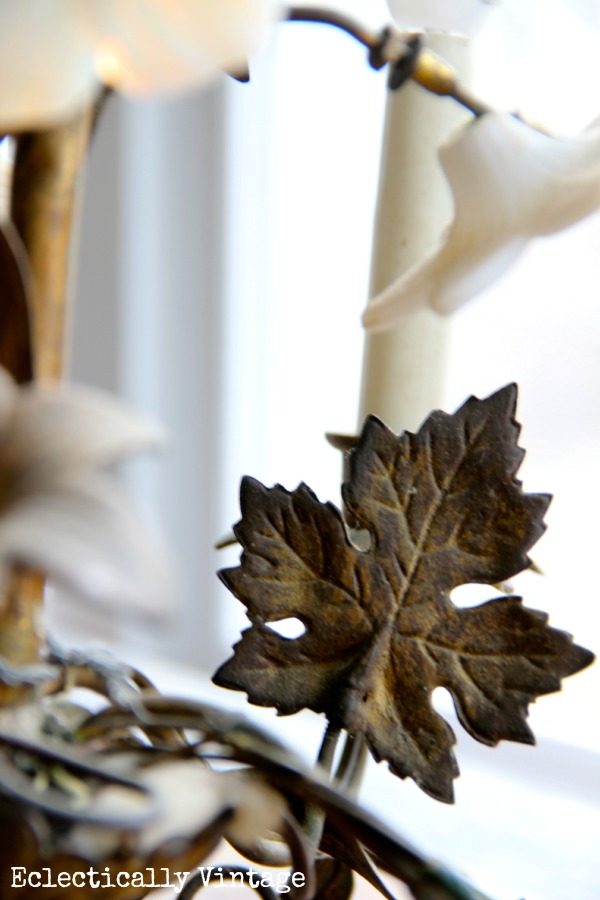 As tears streamed down the Sweet Lady's cheek (not really, but it makes for a great story), I had to rescue her (and that chandelier).
Chandelier Rescuer (me):  "I'd be happy to take it, it's beautiful."
Sweet Lady:  (beaming from ear to ear) "Oh, would you, that would make me the happiest woman in the world."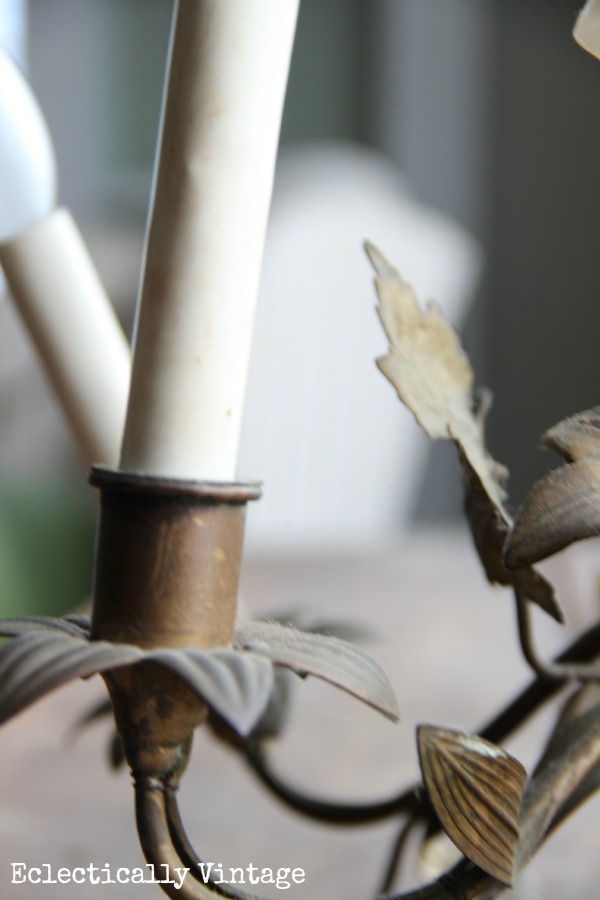 So I plucked the chandelier from the poor woman's fragile arms and helped the Sweet Lady towards the door.
It was then that the wrath of the Mean Thrift Shop Ogre was unleashed upon me.
Flames erupted from her mouth as she glared at me and shouted: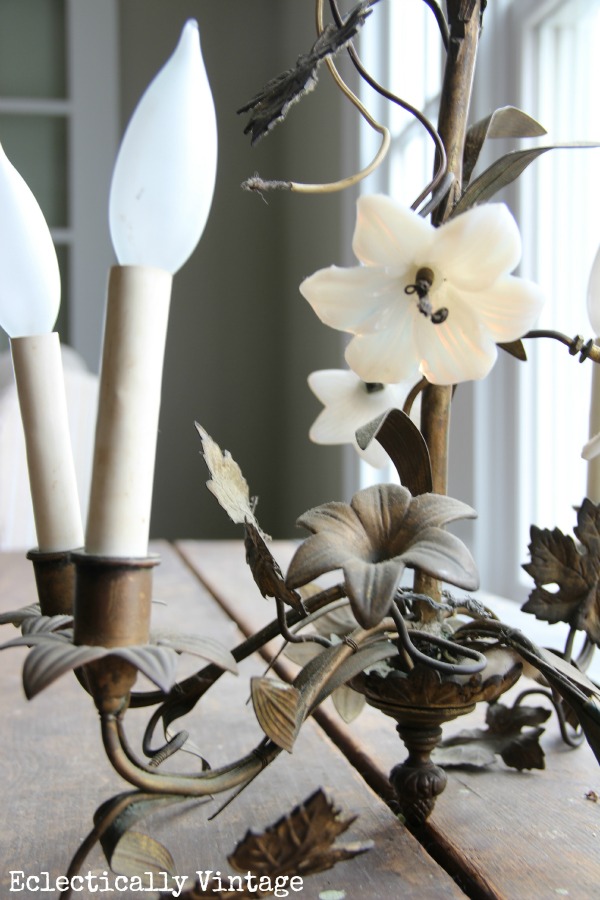 Mean Thrift Shop Ogre:  "How dare you take that after we said no …"
Chandelier Rescuer:  "I'm sorry". (I know, you can imagine what I really wanted to say).
"Since you didn't want it and that woman seemed so upset, I didn't think it was a big deal."
Off I went on my merry way, rescued chandelier under my arm and I forgot all about it …
until …
I returned a few days later.
Not only was the Mean Thrift Shop Ogre passively aggressively ignoring me, she had spread the tale to her co-workers and they were being equally rude.
Now, I like to enter with a shield (I try to bring a friend) to keep their venom at bay.
Was it worth it you ask?
Yeah baby – just look at it!
Here's to being kind (and scoring fabulous finds)!
Disclaimers:  Names may have been changed to protect the innocent.  Some dialogue may have been modified to make me laugh.  Nobody was beheaded.
See all of my thrift shop finds – where nobody was harmed in the hunt!
P.S. I'm linking up to my friend Bliss's Hey Girl party! – here's my contribution (think it will go viral)?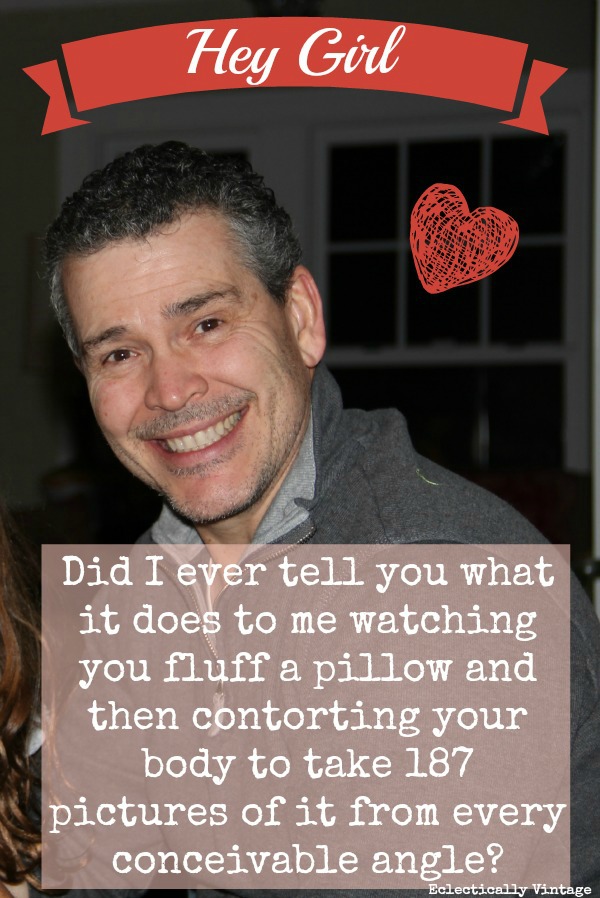 P.S. the winner of the JuNxtaposition typewriter key necklace is Becca from Adventures in Decorating!
Sharing Here:
Funky Junk Interiors, Between Naps on the Porch, Savvy Southern Style