I'm in Flea Market Gardens Magazine & a Giveaway!
It all started with my $6 thrift shop dresser planter transformation.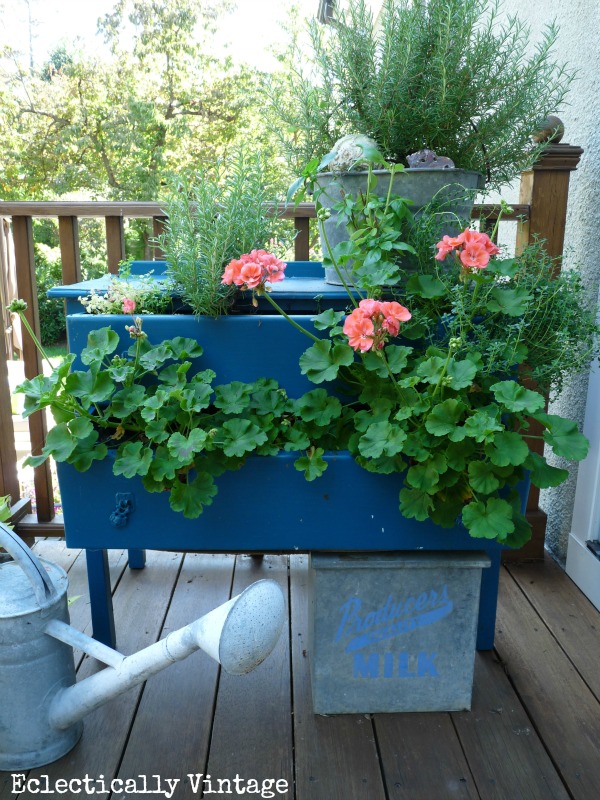 The email read, "we'd love to publish your dresser planter in our next issue of Flea Market Gardens magazine".
I think I scared every man, woman, child, pet, squirrel and chipmunk within a 3 mile radius when I screamed in excitement!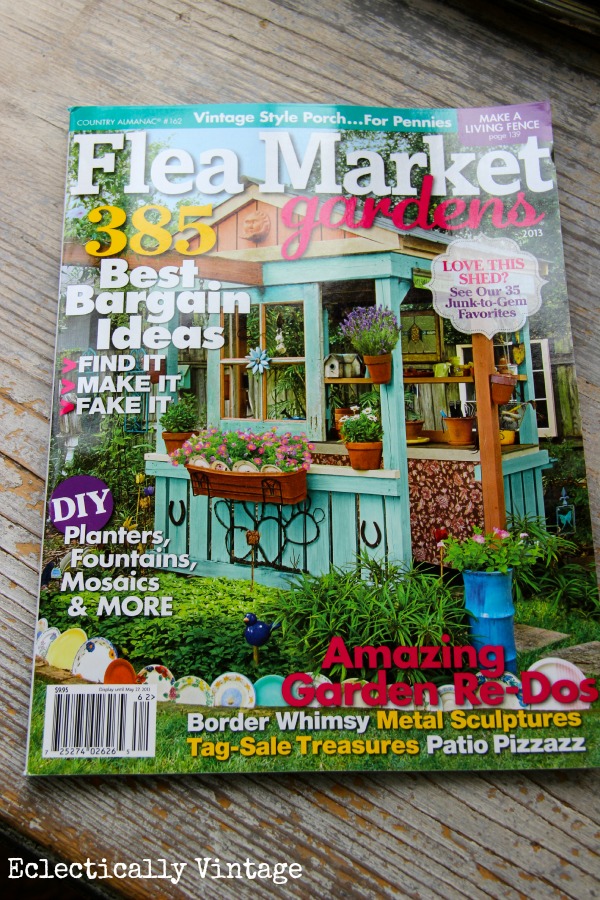 They sent me a few copies and I want to share one with you.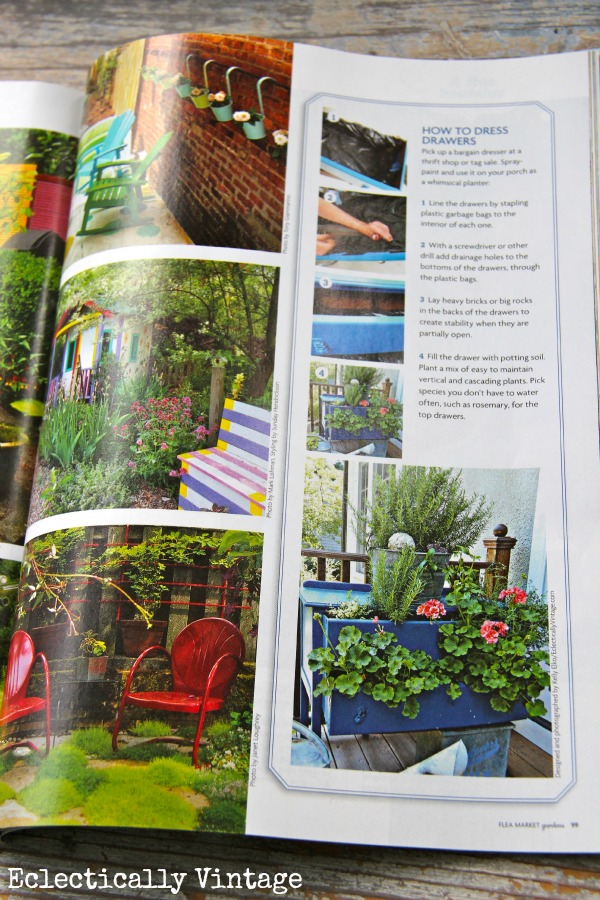 Win a Copy of Flea Market Gardens Magazine
Just leave a comment telling me what you love most about your garden.
I'm excited to have you feast your eyes on this annual magazine filled with the most fabulous ideas (retail price $9.95).
Nitty Gritty:  Giveaway ends 3/10 when one person will be randomly selected by Random.org.  Winner will be notified by email and has three days to respond or another winner will be chosen.  Good luck!