I'm the Mom of High School Graduates & Self Acceptance
I'm the mom of high school graduates! I'm so proud of my girls and excited for what the future holds for them.
My biggest success, hands down, was raising these two caring, smart, beautiful inside and out, and funny young women.
To celebrate this milestone, we're hopping on a plane today for a mom/daughter trip to Punta Cana (there are 18 of us)!
Looking at the scale (and this picture), I realize I need to lose some lbs but I'm not letting a little (or a lot) cellulite and flabby thighs stop me from swimming up to that swim up bar and enjoying myself.
After all, what better gift can I give my girls than by accepting myself.
Get the Look


I love their amazing group of friends too.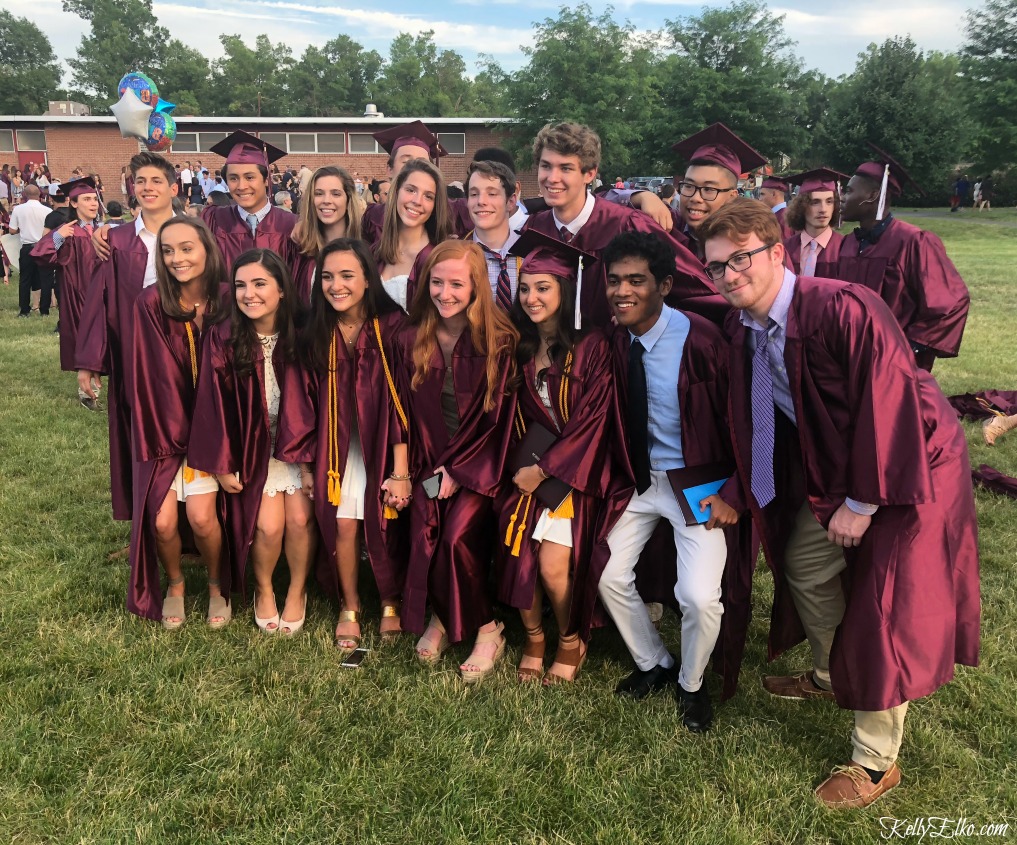 Here's to self acceptance …
if only I had this realization when I was 18!
Thanks for letting me share a more personal side with you today.
If you're craving decorating inspirations, don't miss my Eclectic Home Tours HERE – where I share my favorite homes from farmhouse to cottage to modern and everything in between.