This industrial cabinet dining room storage is the perfect place to display my everyday essentials in style.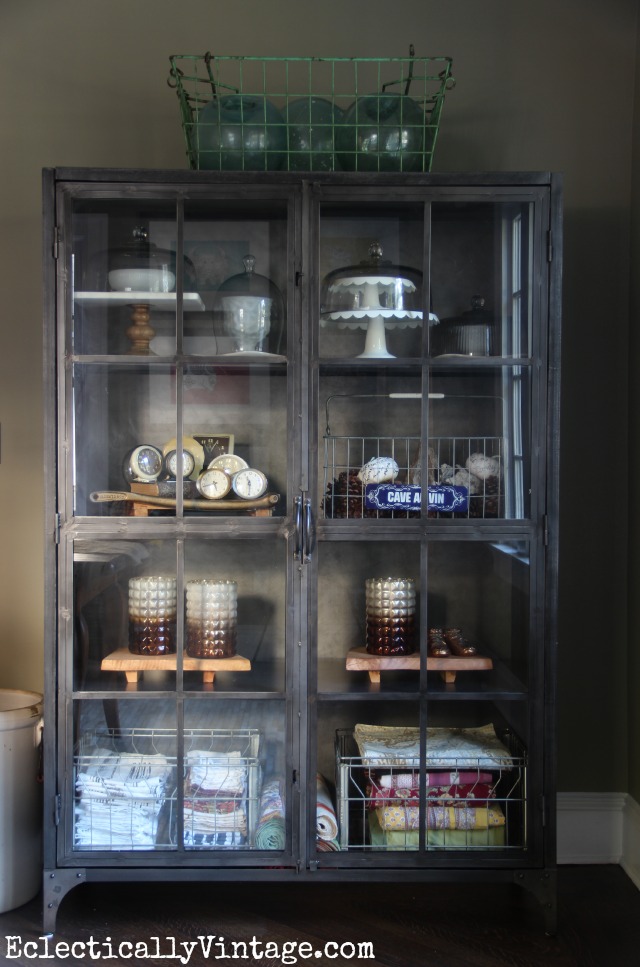 Can I get a hallelujah!
My hoard, I mean collections, keep growing and I've running out of display and storage areas so when I found this amazing industrial metal cabinet, I may have shed tears of joy (don't worry, I was wearing waterproof mascara).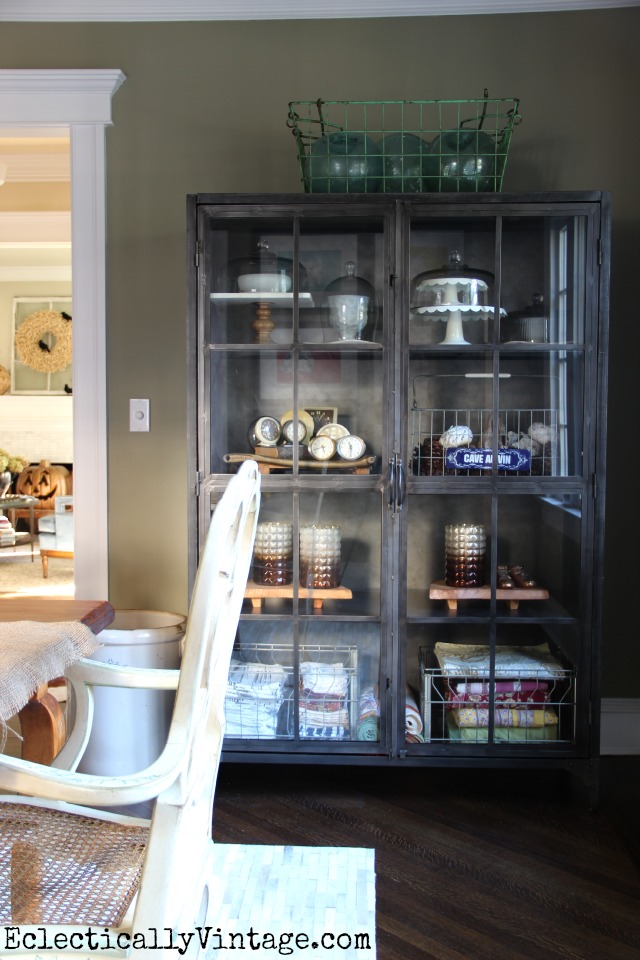 It's huge and deep and have I mentioned amazing.
My hubby and I put it together one rainy afternoon (and our marriage is still intact) then into the dining room it went replacing my favorite plate wall which I love but let's face it, it's kind of difficult to store stuff on a plate wall.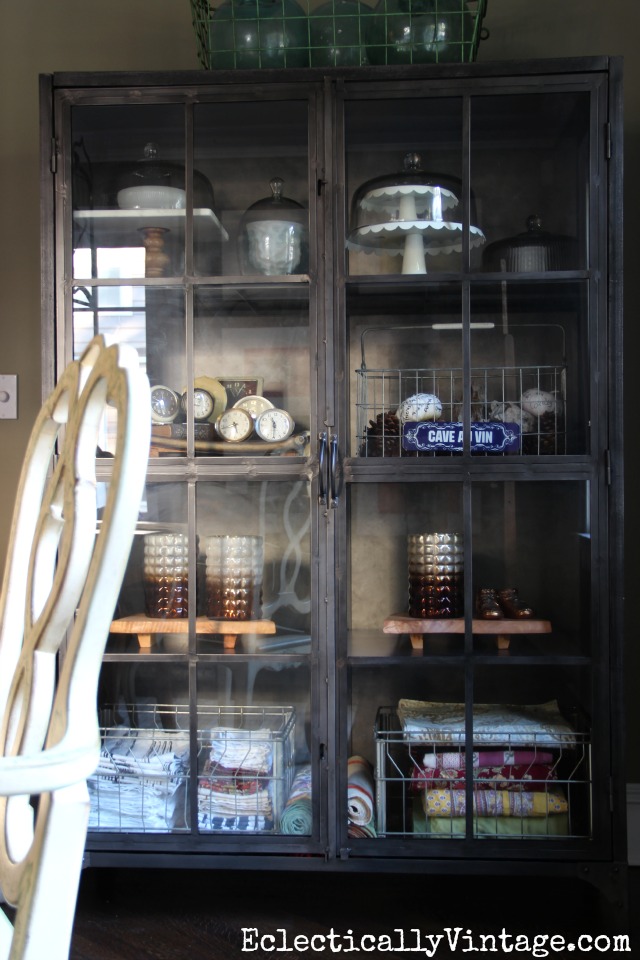 I love the glass doors for showing off what's inside while keeping everything dust bunny free.
It's perfect for displaying favorite things …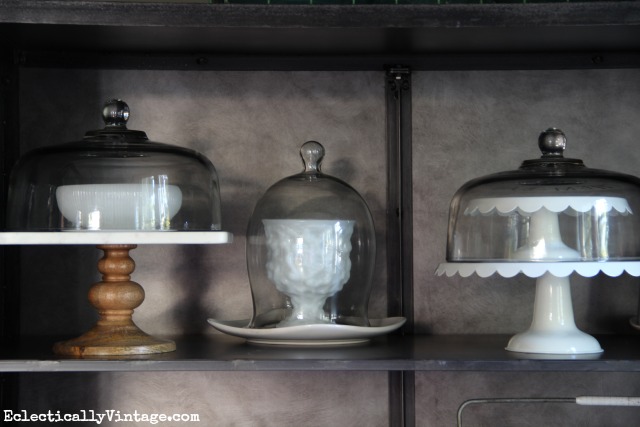 and things I use everyday.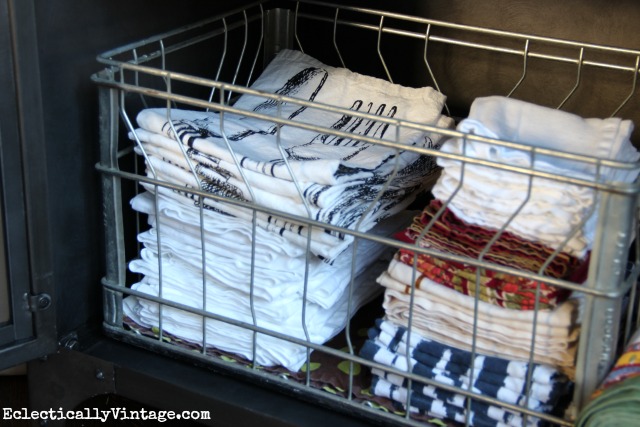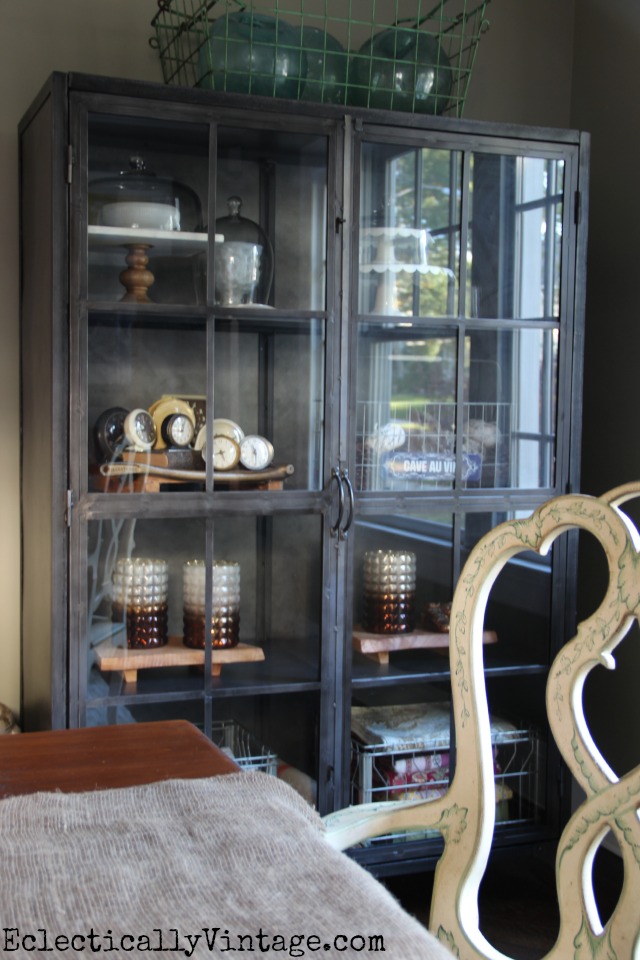 I can't get enough of this look and have my eye on a few more cool industrial pieces.
P.S. I'll never stop collecting, but if I start saving stacks and stacks of newspapers, please stage an intervention.