Best Way to Hang a Plate Wall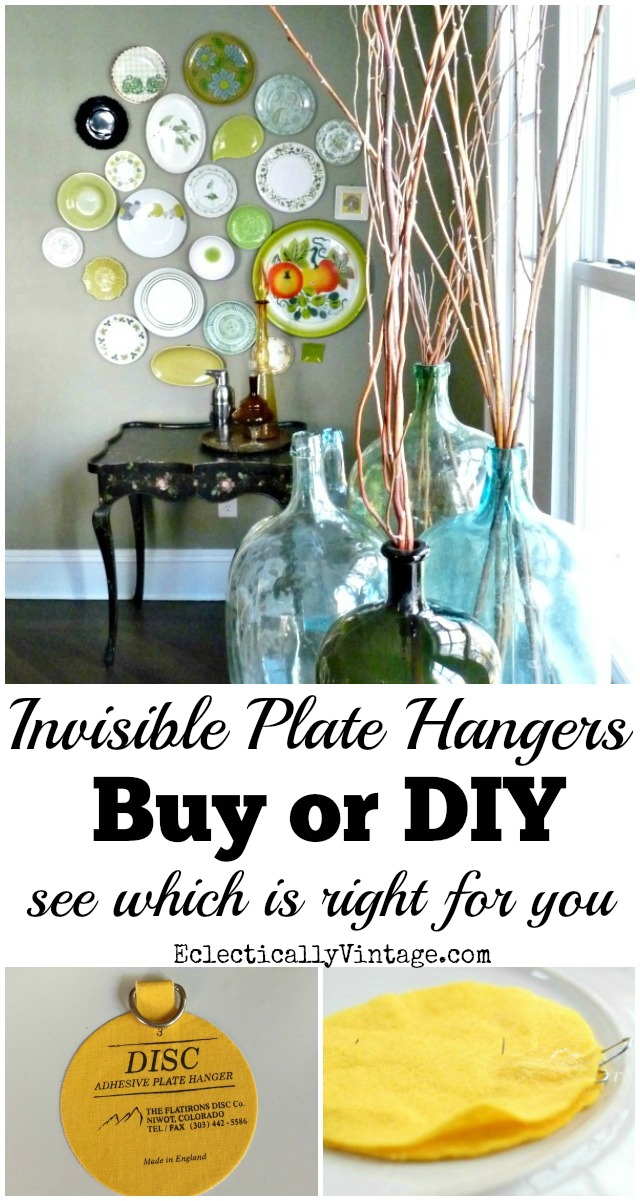 NO VISIBLE PLATE HANGERS!
Remember when Joan Crawford went all Mommy Dearest on Christina when she discovered that wire hanger in her closet?
Well that's kind of how I feel about visible plate hangers.
You know I love a great plate wall.
When I got my new industrial metal cabinet in the dining room, I had to remove the plate wall (sob)!
That plate wall completed me – so I am determined to find a place for it if it kills me.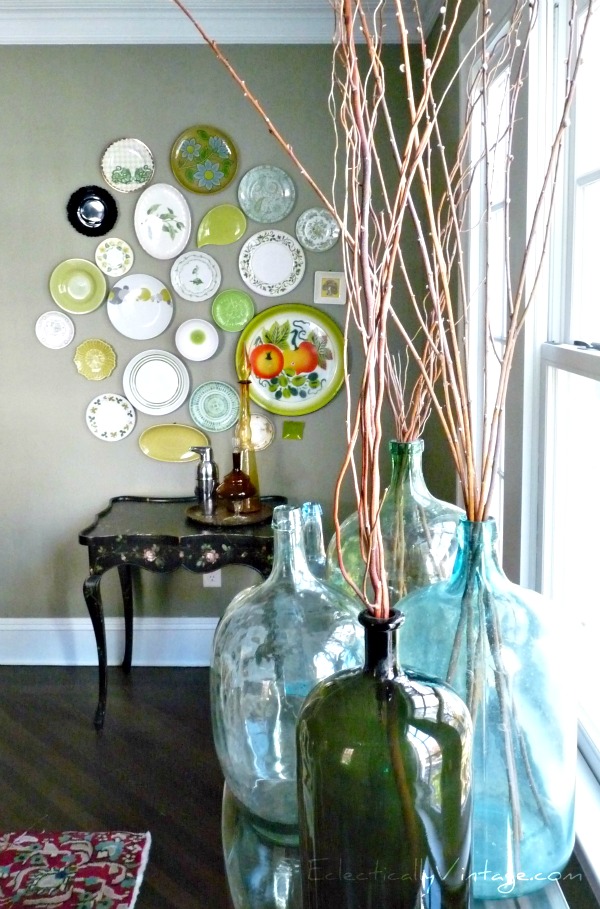 Over the years, I've gotten tons of emails and questions asking how I hang my plates without those visible plate hangers.
Here's my two part answer …
1) Invisible Plate Hangers – These are my BFF.  Simply stick them on to the back of plates (they come in lots of different sizes) and hang.  It's that simple.
2) DIY Invisible Plate Hangers – I shared this simple way to make your own plate hangers.
So there you have it.
Joan Crawford would be proud.