How to Distress Furniture with Vintage Decor Paint
Kelly's public service announcement of the day …
it's smart to hang a mirror near your door so you can check your teeth for spinach before you head out in public.
So while I love having a mirror in my mudroom right by my back door, I was not loving the dark finish.
The before …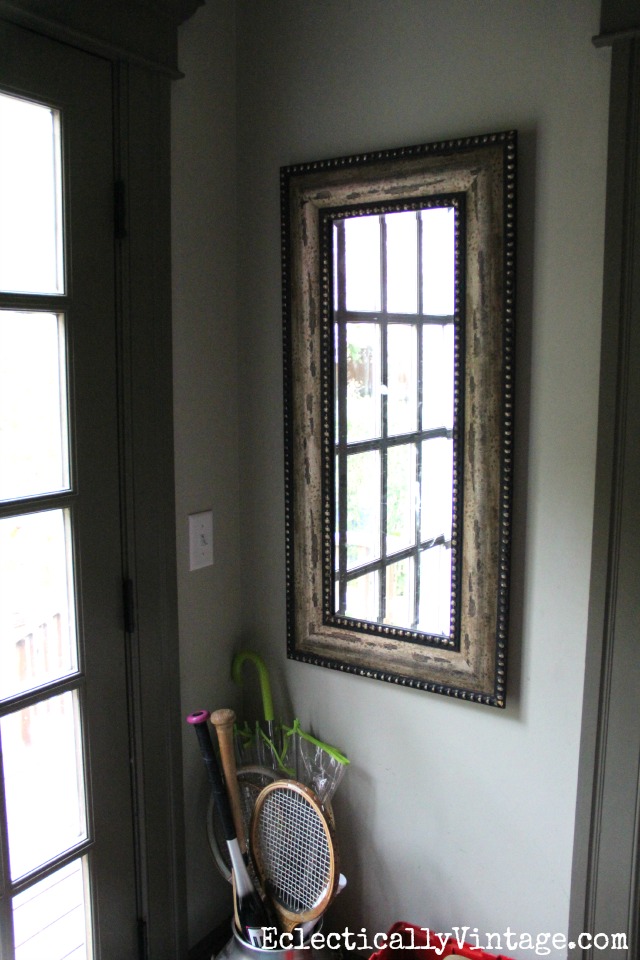 Now before you get all hot and bothered and tell me you love the before and why did I paint it …
because I wanted a lighter, brighter look.
How to Distress Furniture with Vintage Decor Paint
I'm a simple girl who loves simple projects that don't take tons of time and this paint is so easy because there's no sanding, priming or prep work for paint to adhere to almost anything and it distresses easily with some sandpaper.
Supplies: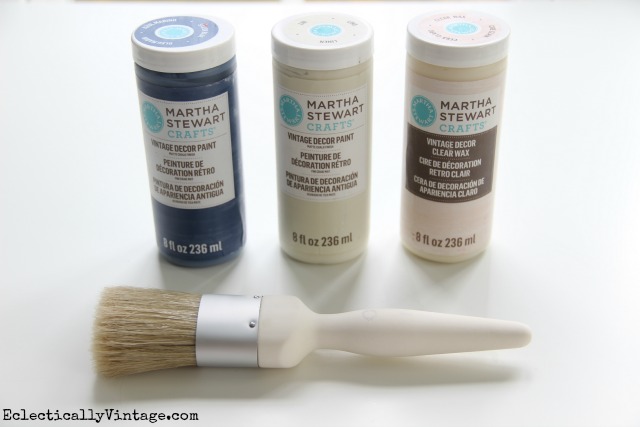 1) Clean surface that you're painting, apply base coat of your favorite color (I used Sailor Blue) then let dry.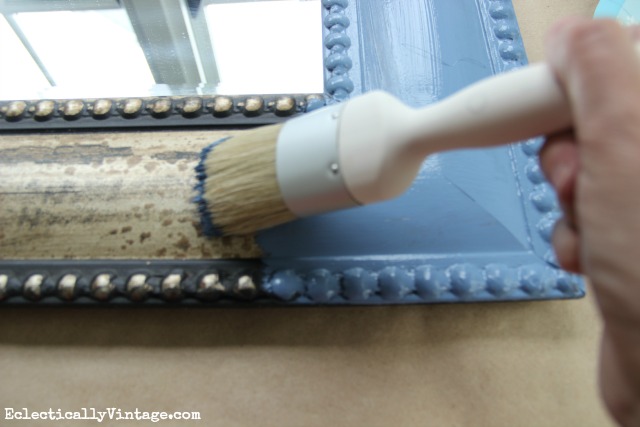 2) Apply Linen Paint over blue and let dry.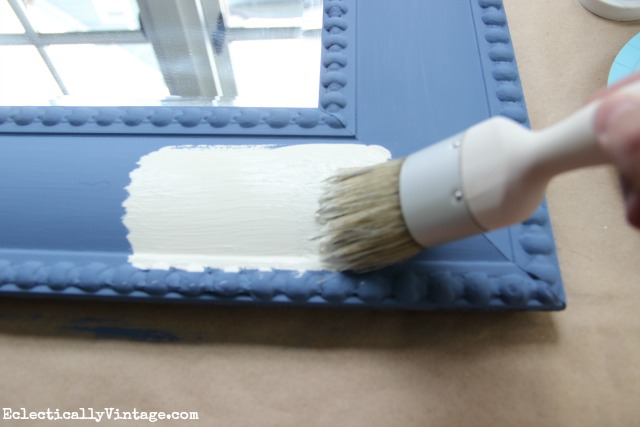 3) Use sandpaper to rub off some white paint for a distressed look.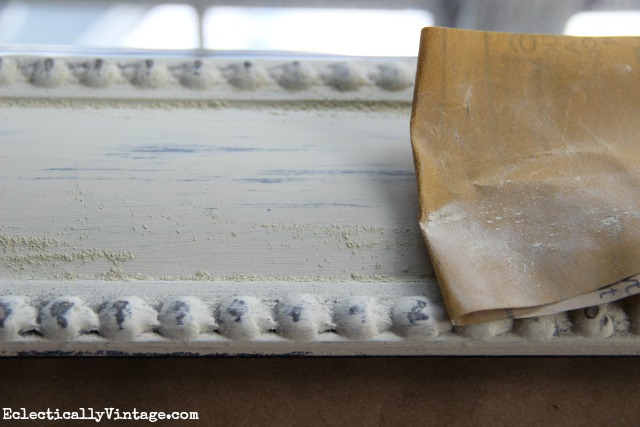 4) Wipe clean then apply two coats of Clear Wax (letting dry between coats).
The wax gives the paint a nice sheen and really brings out the color.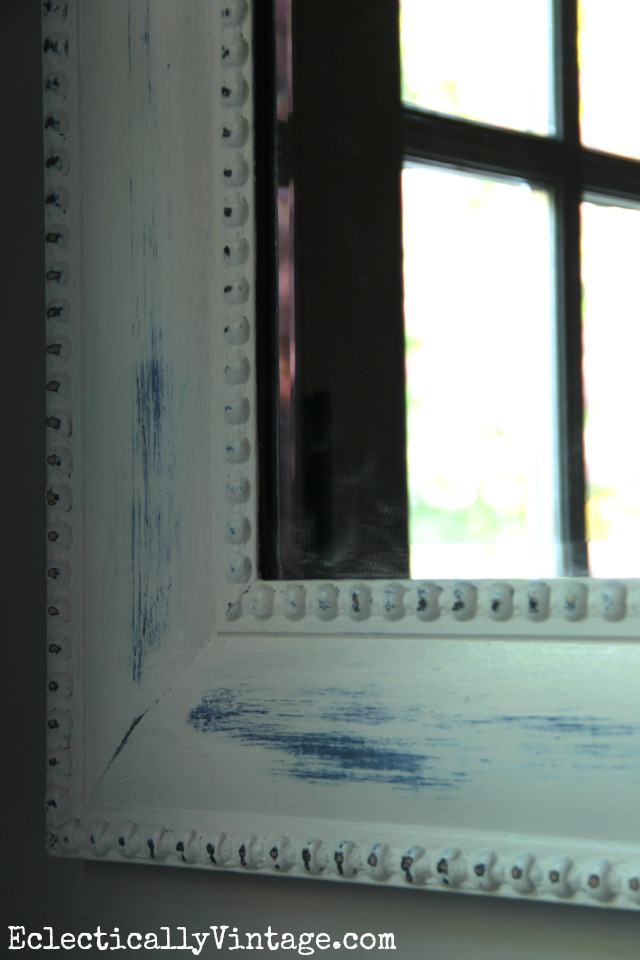 It makes my mudroom much less muddy.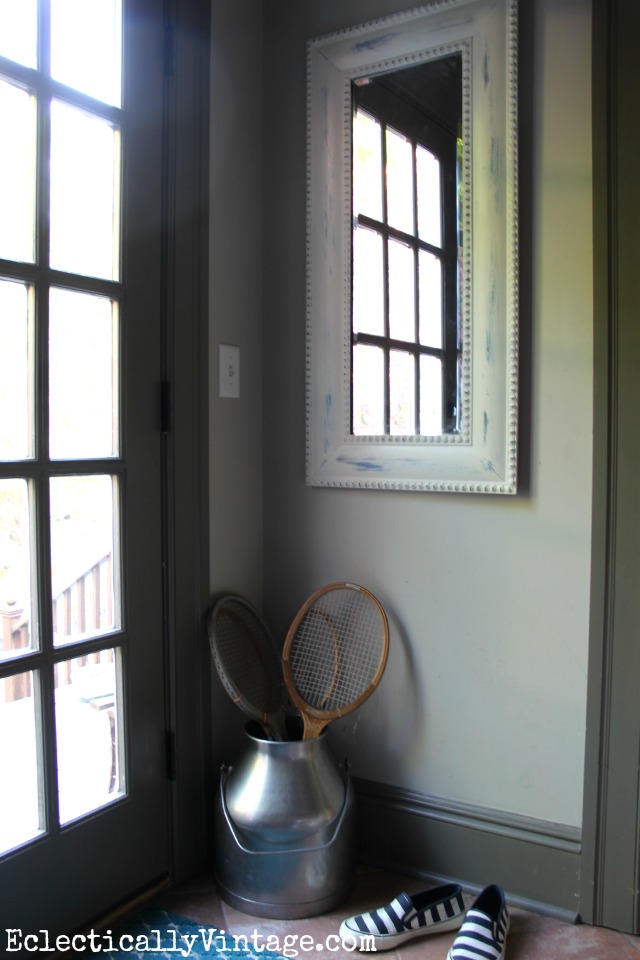 Now I can really smile as I walk out the door …
but promise me you'll tell me if I have spinach in my teeth.
This is my third year as a 12 Months of Martha blogger where I create cool things from mystery boxes sent to me from my BFF Martha.  I only speak the truth.