My vintage music sheet table runner is music to my ears…
it makes me sing, do the moonwalk and yes, even yodel!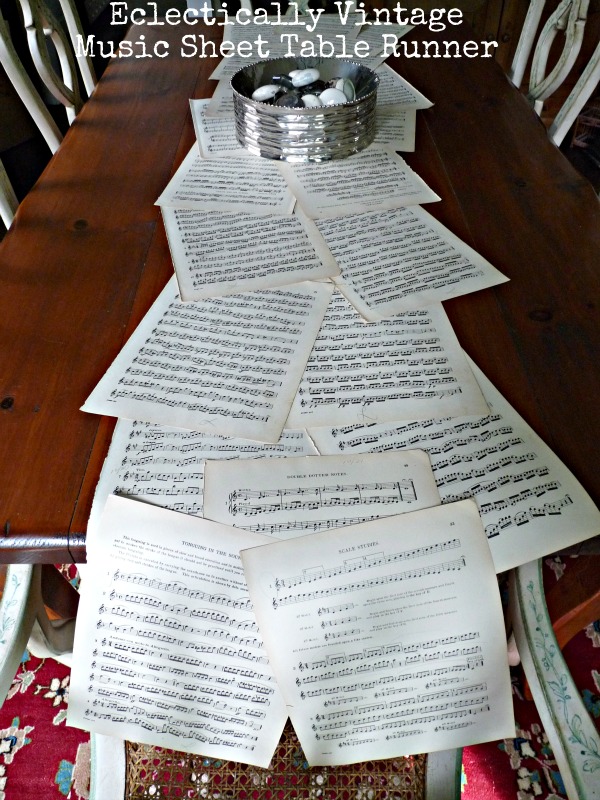 This has to be the quickest It's a Cinch I've ever done…
it took just a few minutes!
I found lots of vintage books of music at an estate sale and scooped them up.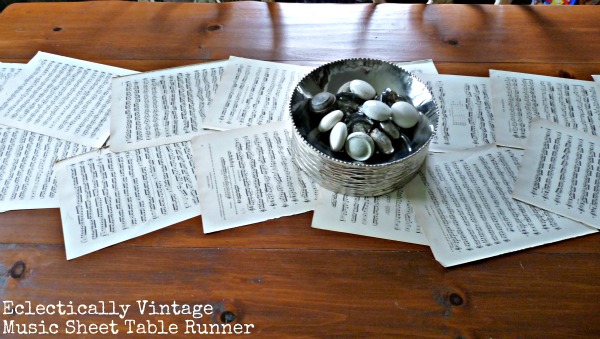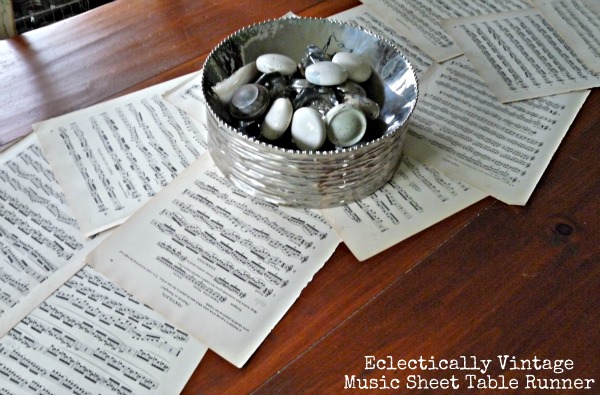 The deets:
*music sheets
*glue stick
arrange music sheets on the table then whip out your glue stick – done!
Go wild with this – old book pages would look amazing too.
Check out with my It's a Cinch posse created.
I'm off to listen to Beethovan's Symphony in C Minor …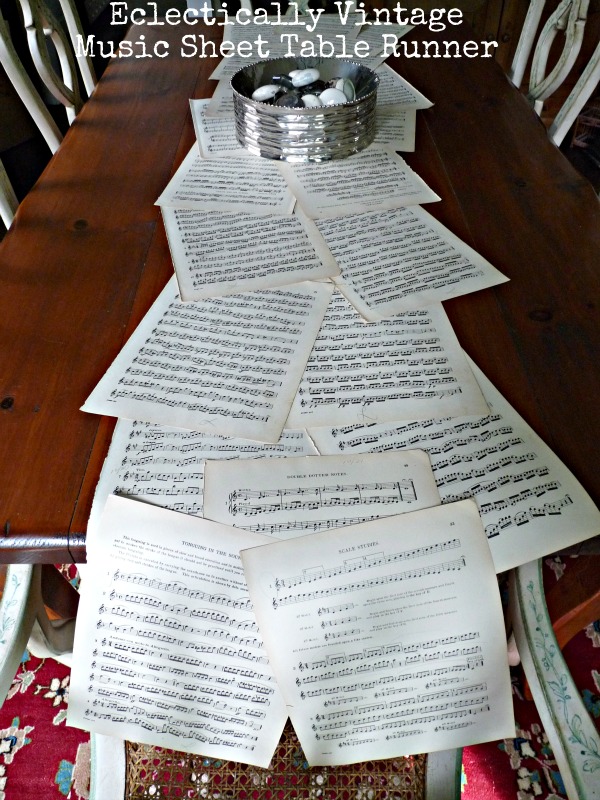 or maybe just Michael Jackson's Off the Wall.
Check out my other It's a Cinch projects.