Exceptionally Eclectic – From Money Pit to Showstopper
The curb appeal of Oak Ridge Revival's beautiful brick home makes you want to knock on the front door …
and you won't be disappointed once you're invited in by Andrea.
She turned this self described "money pit" into a real showstopper.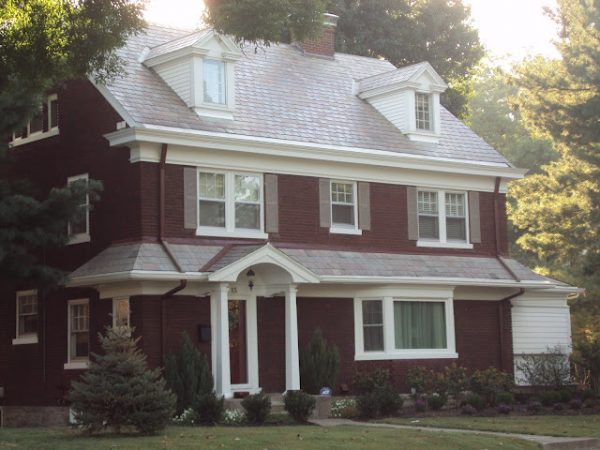 From her Fabulous Kitchen …
to the fun mix of maps and school house chairs …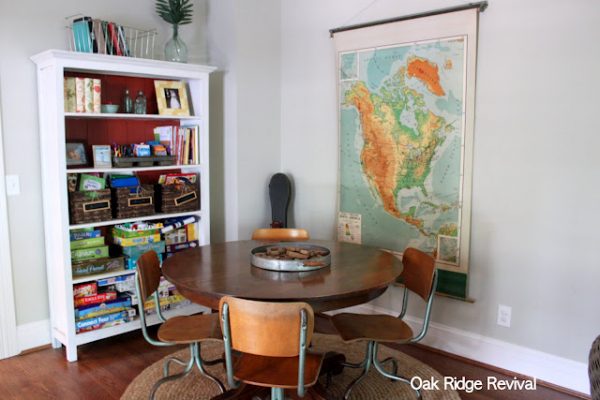 to one of two media carts found by her kids' school dumpster …
to cool collections …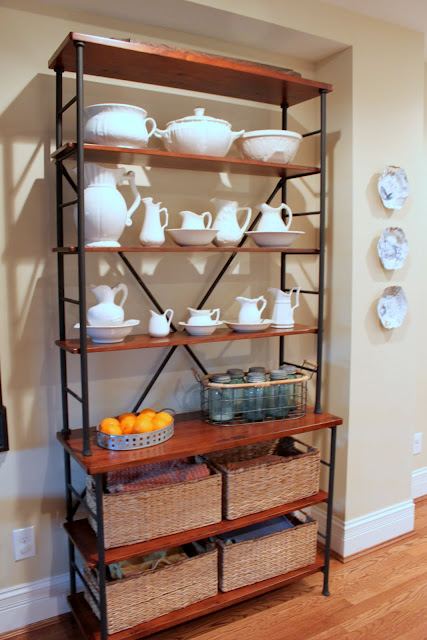 Andrea's house really delivers style.
Even the mudroom rocks!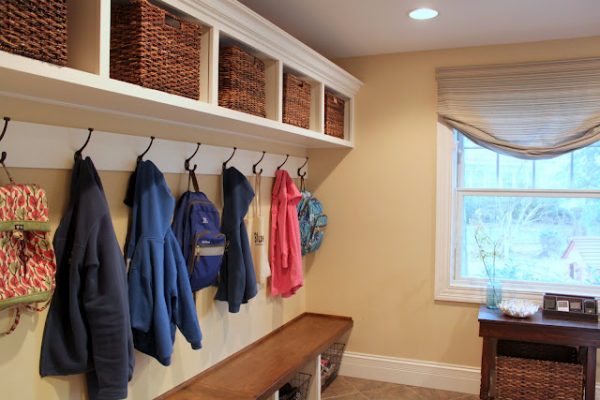 Not to mention the family room – check out those beams.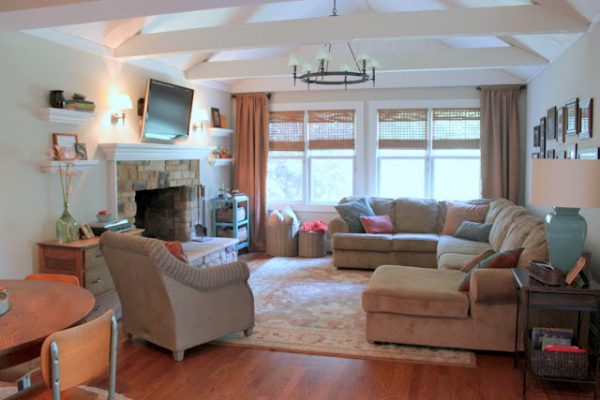 We share the same bathtub …
and love of marble tile.
Ah, Calgon, take me away.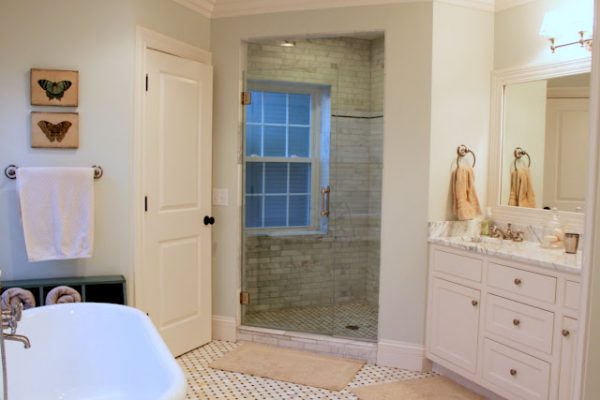 Even her daughter reaps the benefits of Andrea's decorating skills.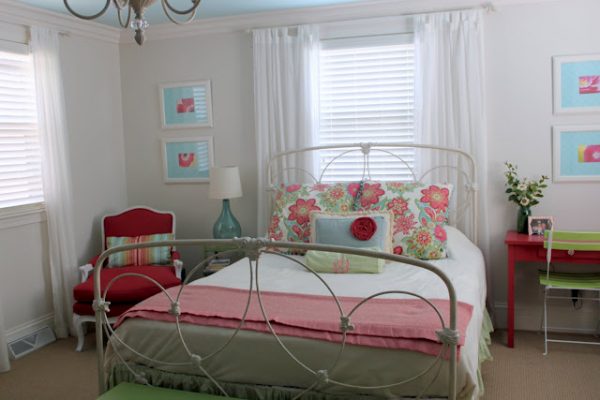 And the boys bathroom is a blue beauty.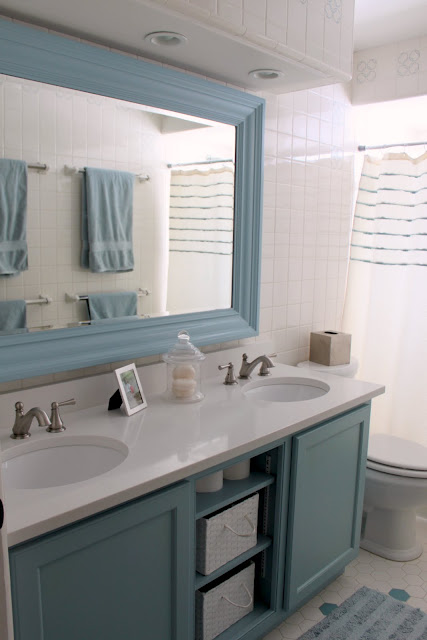 Andrea is a thrifting and decorating diva extraordinaire so head on over and take the home tour at Oak Ridge Revival
(you've got to see the befores to believe the afters)!
I know you'll be more than welcome in her home.
See more Exceptionally Eclectic Home Tours here.