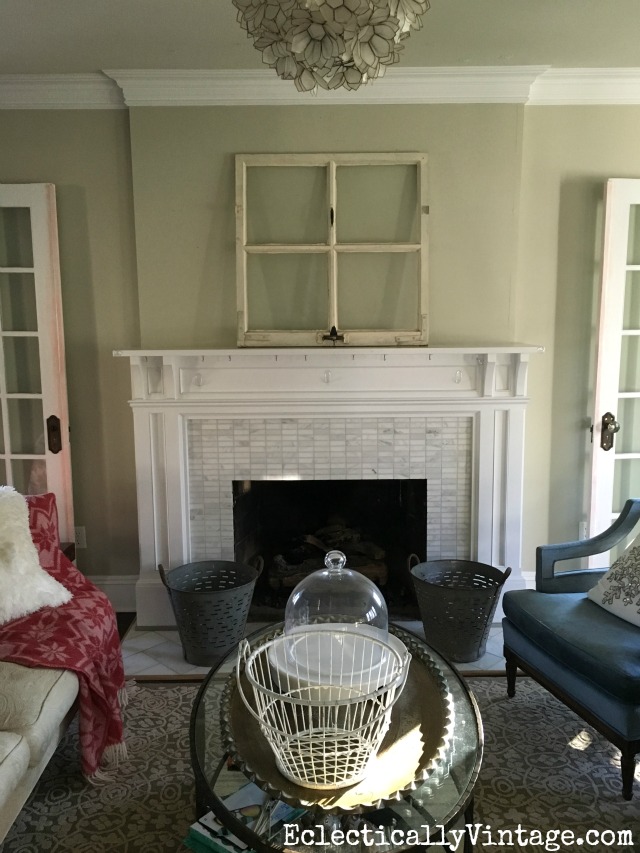 Away with the Santas, stockings, trees and trimmings.
The excess of Christmas has me craving a simple, clean look.
January is the perfect time to take stock.
To empty rooms for a fresh perspective.
To surround ourselves with only what we love.
To remove things that just don't work anymore.
To rearrange furniture, art and tchotchkes.
So before we put our things back in the exact same location they've been in for years …
let's look at our house in a whole new light.
I've been doing just that in 2016 and hope you'll join me.  Let's get rid of some things (hello Craigslist, consignment shop and thrift store), bring in a few new things and surround ourselves with what makes us happy.
Make sure to read my Decluttering Tips for a More Organized Home