Every Valentine's Day, I would wait expectantly by the front door for my dad to come home from work.
He always had two chocolate filled hearts for my sister and me.
It's the little things that leave lasting impressions.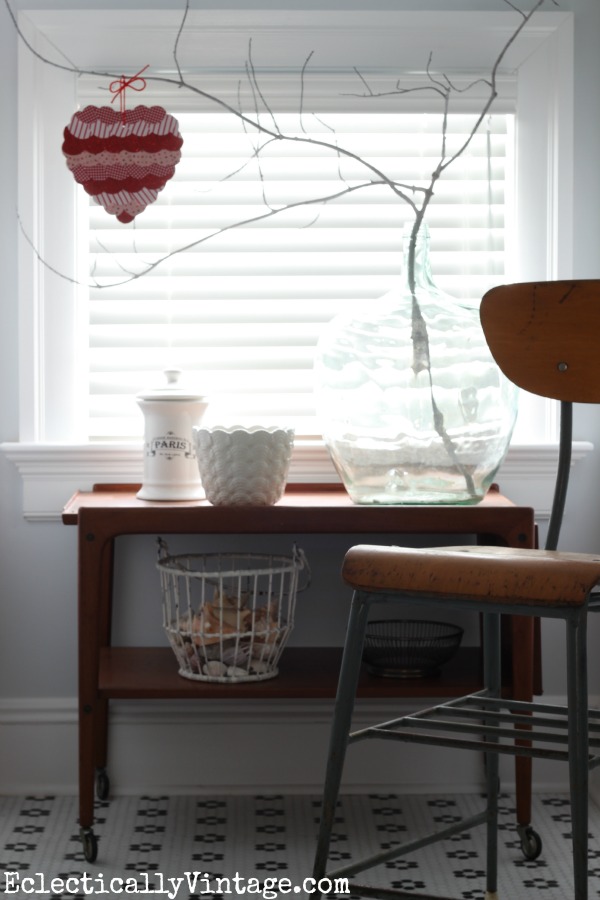 Every holiday is an excuse to make memories for my girls and since they love creating, we whipped up a few fish scale hearts.
Make a Fish Scale Heart
Supplies:
Valentine Scrapbook Paper – I love this Martha Stewart Crafts Paper Pad
Circle Cutter
Cutting Mat
Wooden Heart (found at Michael's)
Glue
Craft Knife
Twine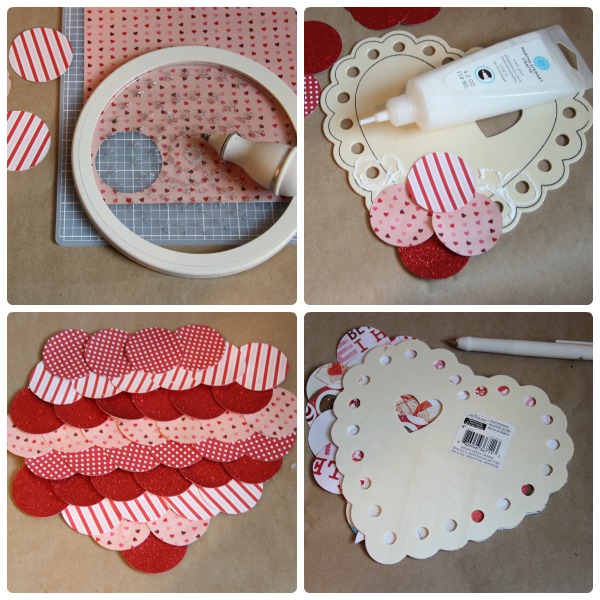 1) Using a circle cutter, cut a bunch of circles from your favorite scrapbook paper (my circles are 2″)
2) Glue circles starting at the bottom and working your way up with a different pattern for each row
I like to begin each row in the center so you can line up your rows properly
3) Let dry then flip heart over and cut off excess paper with a craft knife
4) Use a scissors to poke a hole through the heart (my heart has a circle which made it easy – if yours doesn't have a circle, simply hot glue a loop of twine to the back of the heart for hanging.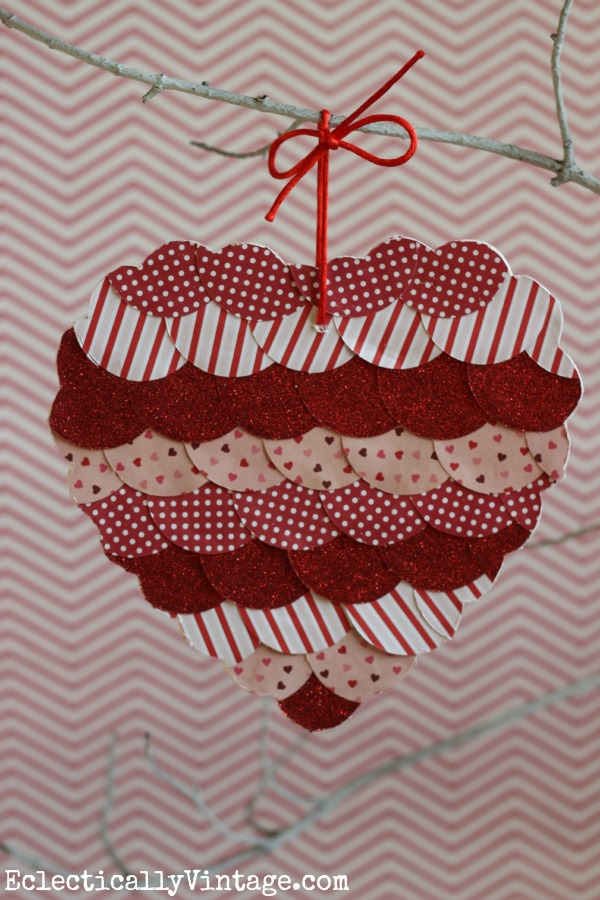 Here's to making beautiful memories …
and eating lots of chocolate hearts.
I'll be whipping up a Martha project every month in 2014 – follow #12MonthsofMartha for more creative ideas.
Be sure to whip up a bath of my Cupid Floats to put a smile on your favorite Valentines!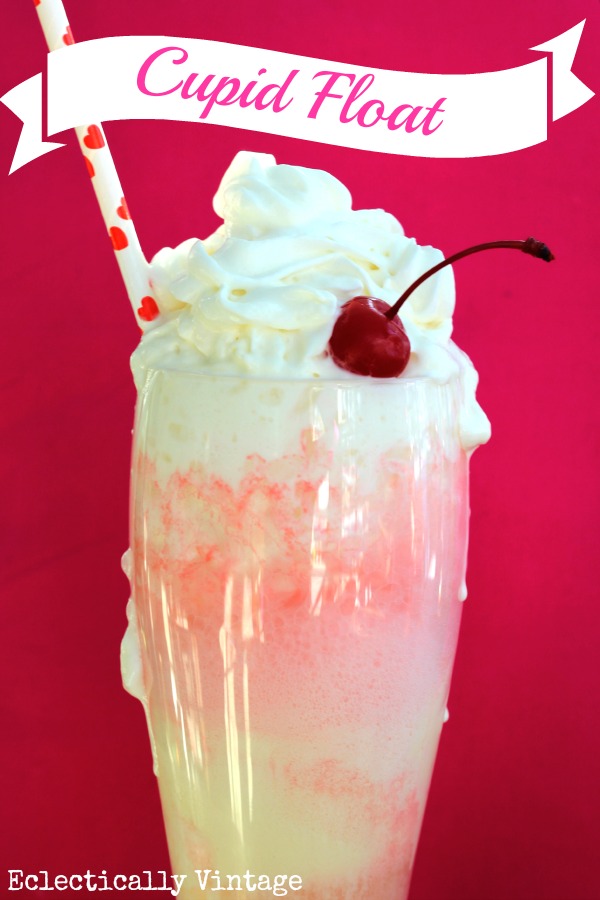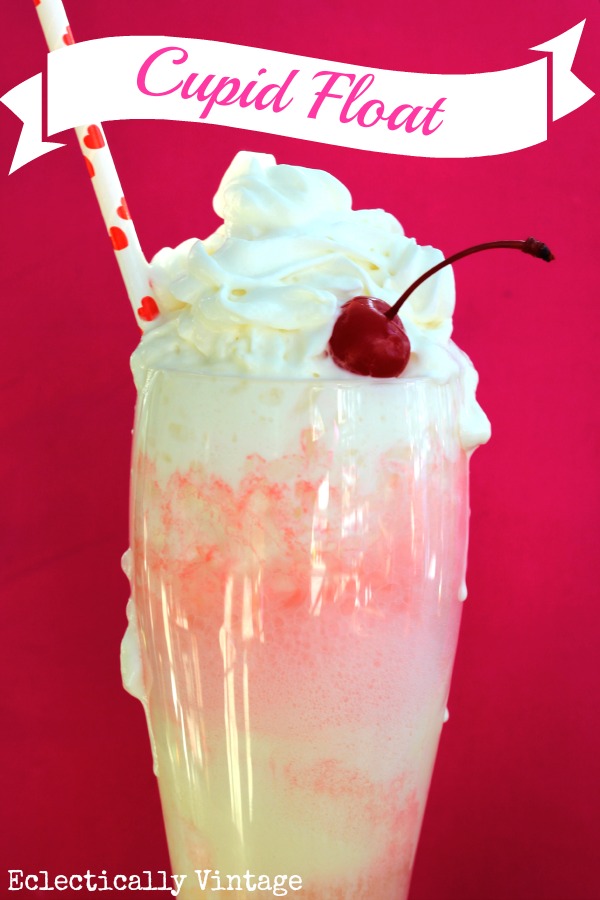 Disclosure – I'm part of the #12MonthsofMartha program where each month, Martha sends me a box brimming with goodies and I create something fabulous.  I only speak the truth – see my full disclosure policy here.