How Does My Garden Grow – Make a Topiary Orb
I'm going to show you how to make DIY ivy topiary forms orb outdoor planter for your garden. Get creative by using a unique planter and you will have a beautiful centerpiece for your outdoor table that lasts throughout the seasons.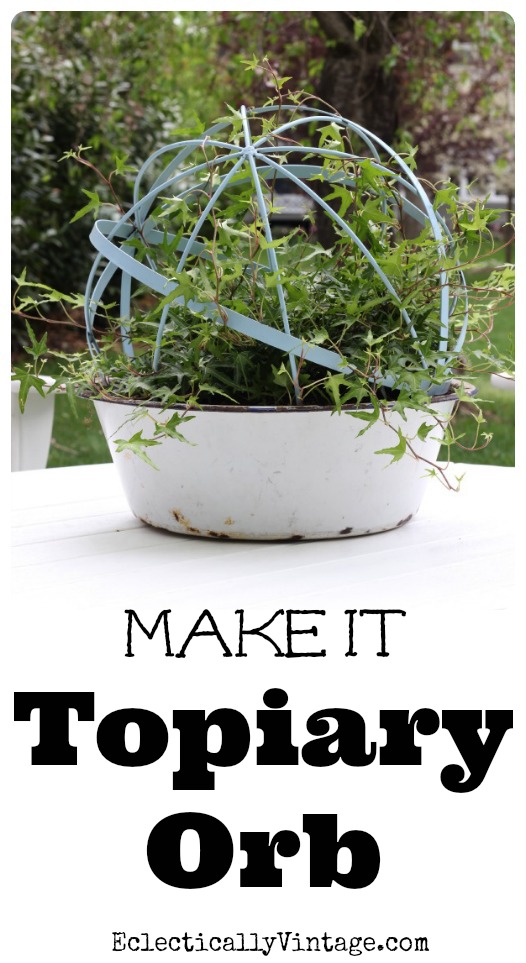 What do you get when you cross an old enamelware bowl with a metal orb and a hanging ivy plant?
My favorite planter!
It's the perfect mix of old and new.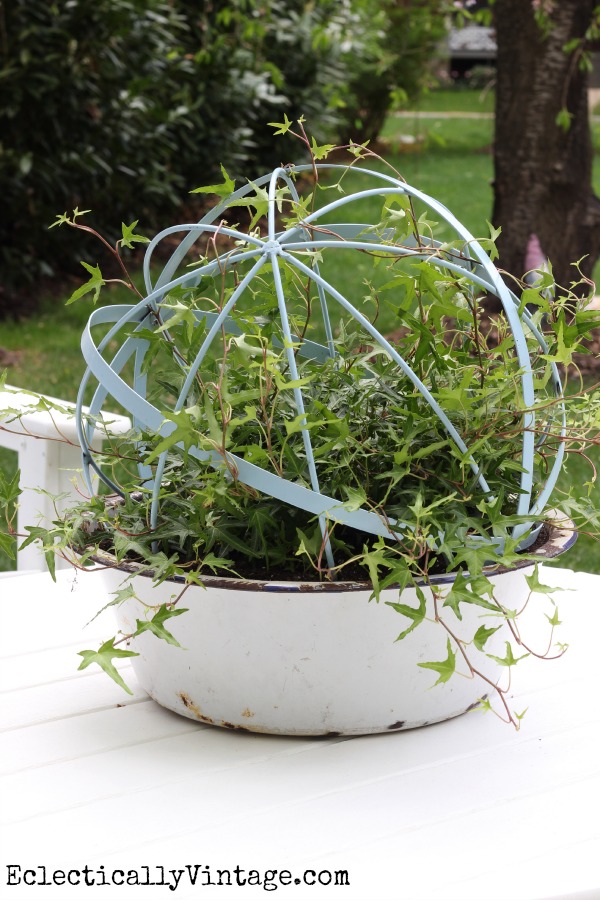 Make an Orb Topiary
1) Find an orb – I found mine at HomeGoods – and it comes in all kinds of cute colors like this pale blue.
2) Find a planter – use your imagination.  Whether you choose terra cotta, a galvanized mop bucket, or spray paint a plastic pot, there are tons of choices.
3) Protect from rust – yes, I know my enamelware bowl already has a few rust patches, but since it will be outside, I wanted to keep it from rusting even more.  I sprayed the vintage bowl and the new metal orb with this.
4) Buy a climbing plant that fits your container.  I chose ivy but you could go tropical with a climbing flower.
5) Fill planter 3/4 full with potting soil then add orb.  Gently break your plant apart by the roots (it's easier if the roots are wet – I broke mine into three pieces) and put each section through the orb.
6) Add more potting soil, place amazing new planter where you can gaze upon it for hours then pour yourself a cocktail.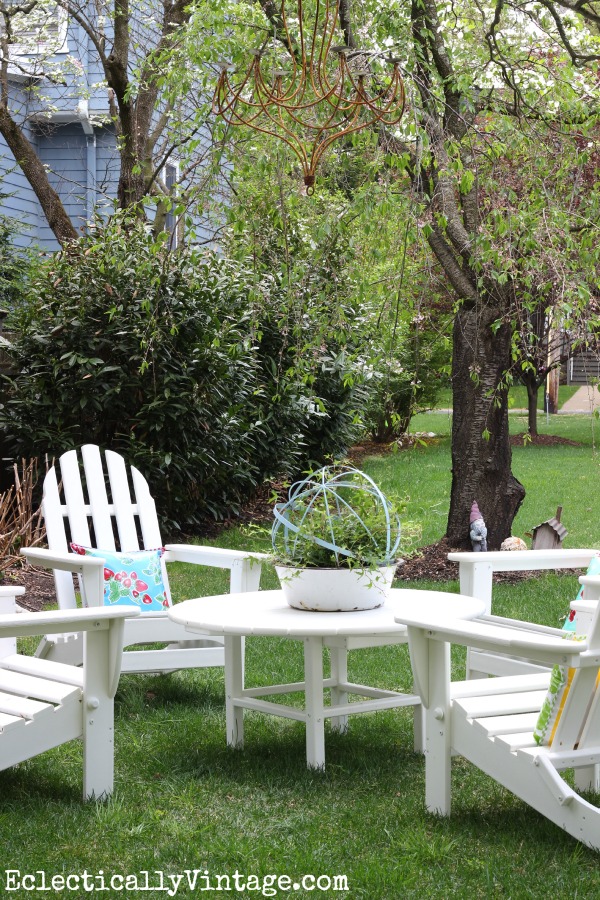 Here's to mixing old and new and enjoying the warm weather.