Mason Jar Window Treatment & New Blue Mason Jars Giveaway!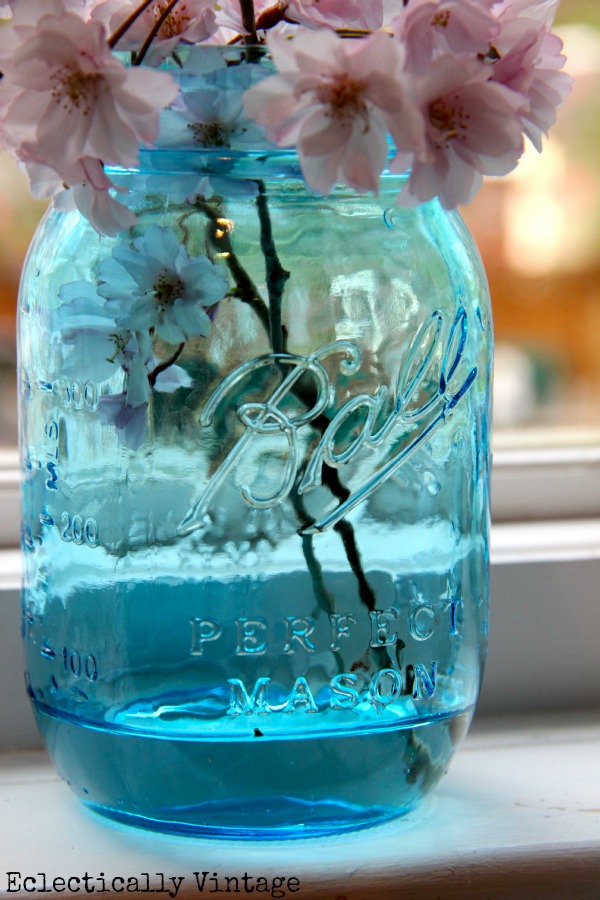 When I saw these new blue mason jars making a comeback for the 100 year anniversary of the Ball mason jar, it was love at first sight.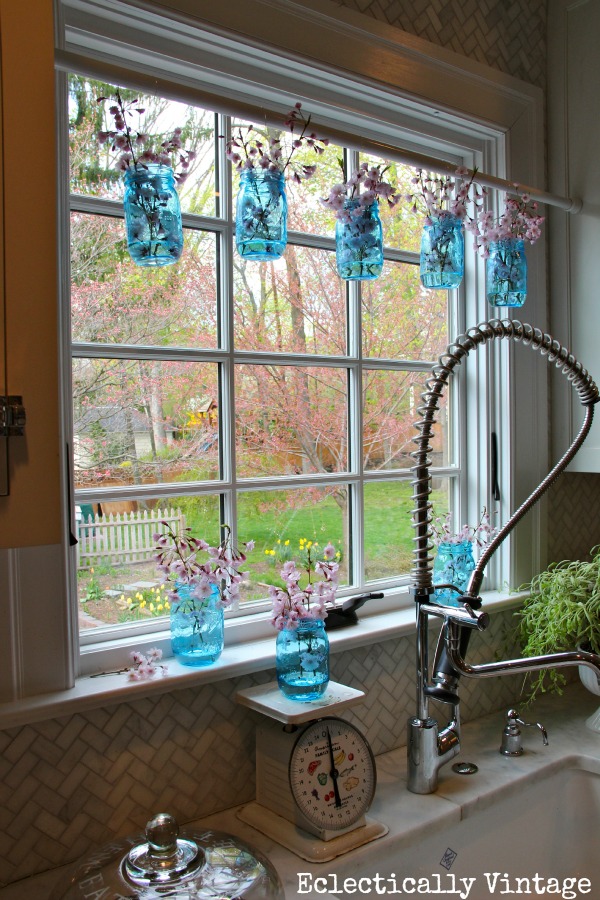 But unlike the gals from 1940, I won't be using mine to jar preserves.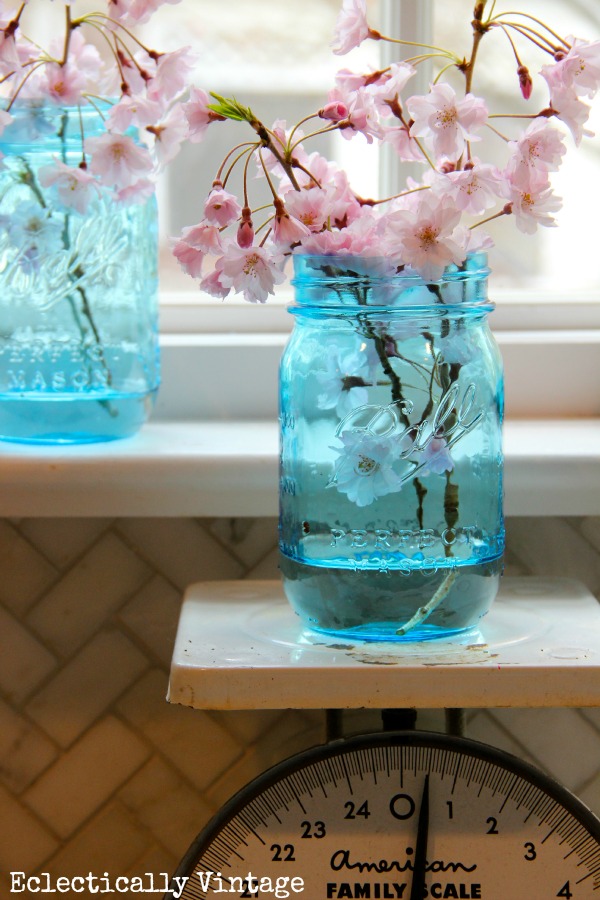 Mine have a much more unique purpose.
See how I wired the mason jars here.
Don't you love these new vintage-style Ball blue mason pint jars.  They were made to celebrate the 100 year anniversary of the first perfect mason jar introduced by the Ball brothers.
The new blue is much brighter than my vintage one but just as much fun.