Mother's Day Tea in the Dining Room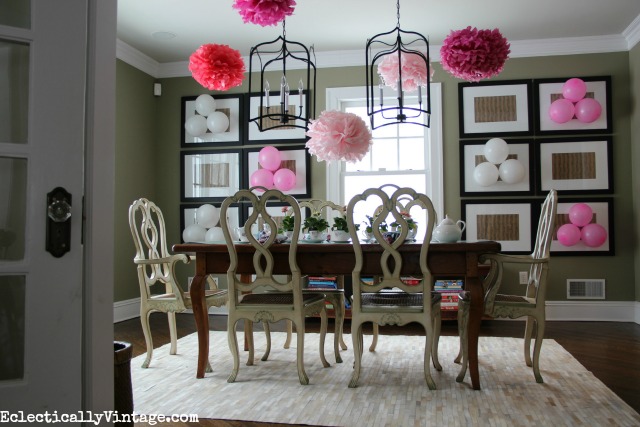 I recently discovered tea.
I grew up hearing the whistle of the teakettle but never drank it until recently.
My girls love tea too so what better way to celebrate Mother's Day than to invite the grandmothers and aunts over for our very own Mother's Day tea party with the help from my favorite Command™ Brand products.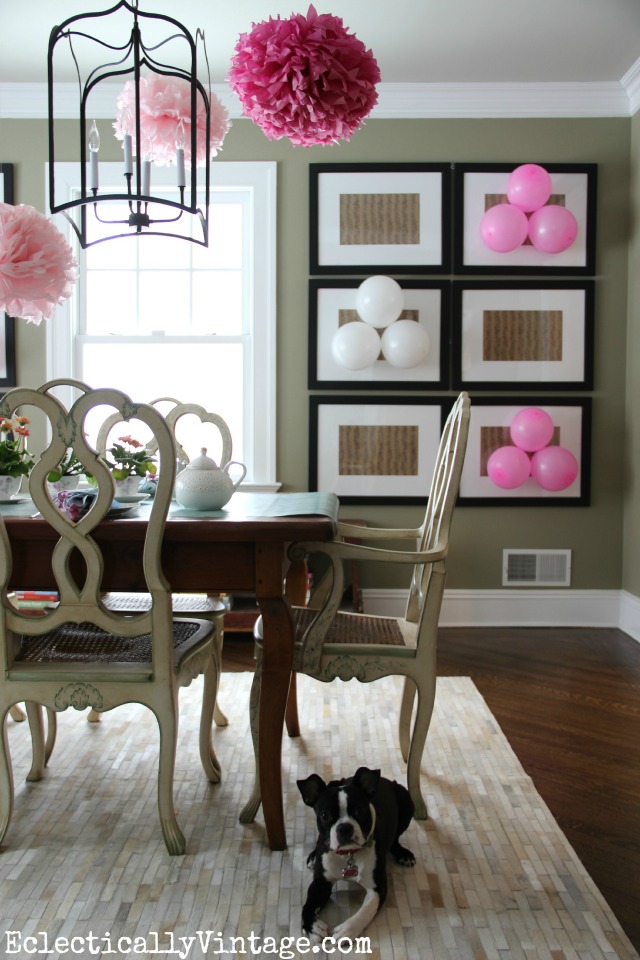 This is no stuffy, pinky in the air party.
Here's how I made the party festive …
Materials:
Note:  Follow all Command™ Brand package instructions for proper surface cleaning and prep, adhesive strip placement and recommended weight claims.
I would never think to put a nail in my ceiling but it's not a problem with these Command™ Brand Ceiling Hooks – they are genius!
The days of taping balloons and streamers to the ceiling (and watching them fall off in the middle of the party) are over.
I hung tissue paper flowers from clear fishing line and attached them to the ceiling hooks.  I may never take them down!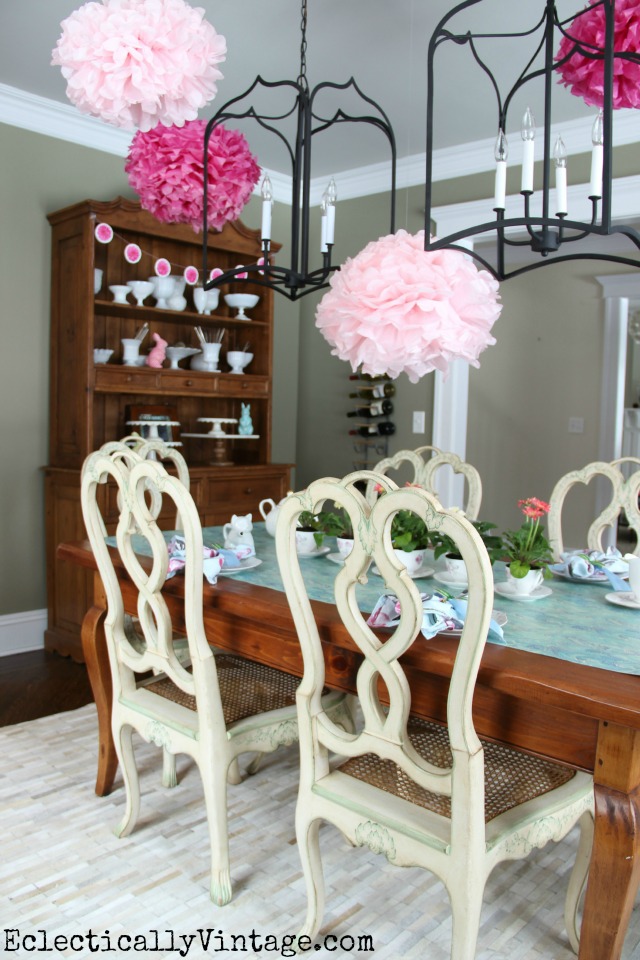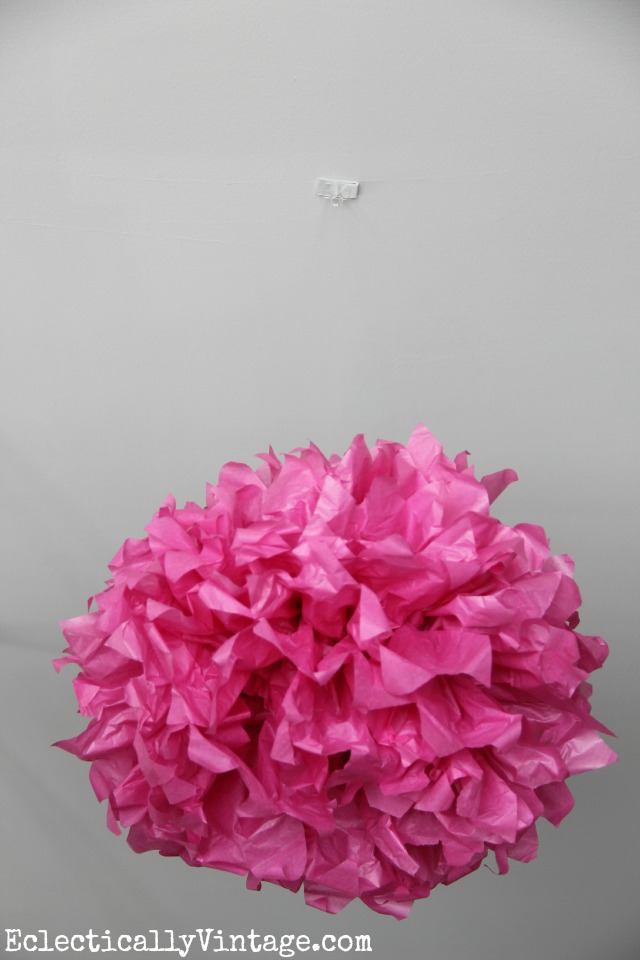 Ever try taping a balloon to the wall from that little piece of rubber?
It's not easy and my balloons would inevitably fall to the floor.  These Command™ Brand Balloon Bunchers are so cool.
I blew up three balloons and added them to the balloon buncher then stuck it right onto the glass that covers my framed art.
Best part – they stay up without helium.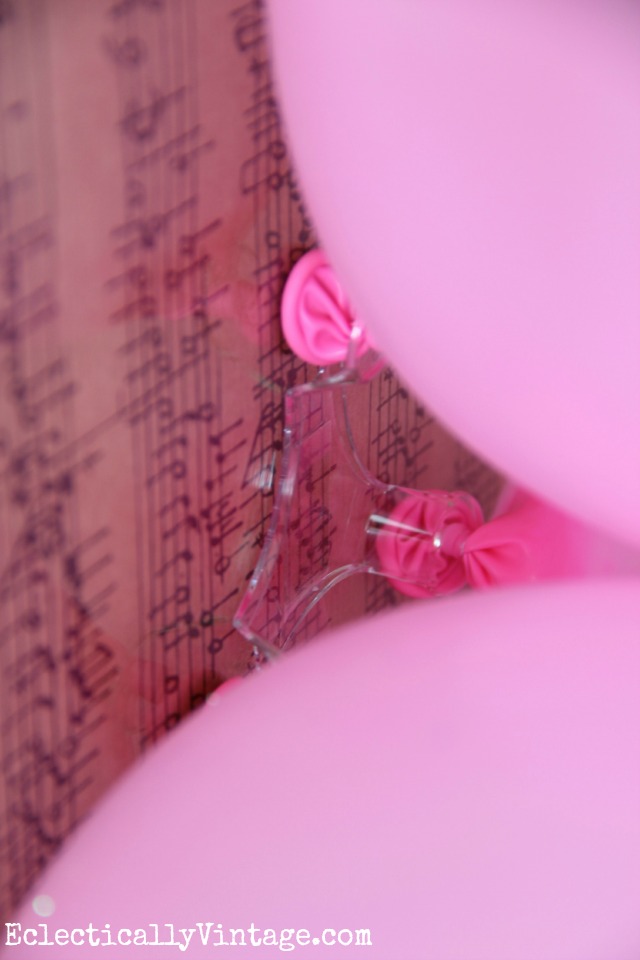 Every party needs a banner.  The hutch gets a touch of tea party pink with a banner I made from "thank you" cards.  I just cut out the flowers and strung them from twine with dabs of hot glue.
Command™ Brand Banner Anchors make hanging a cinch since I can just wrap the twine right around the anchors – and unwrap them when the party is over.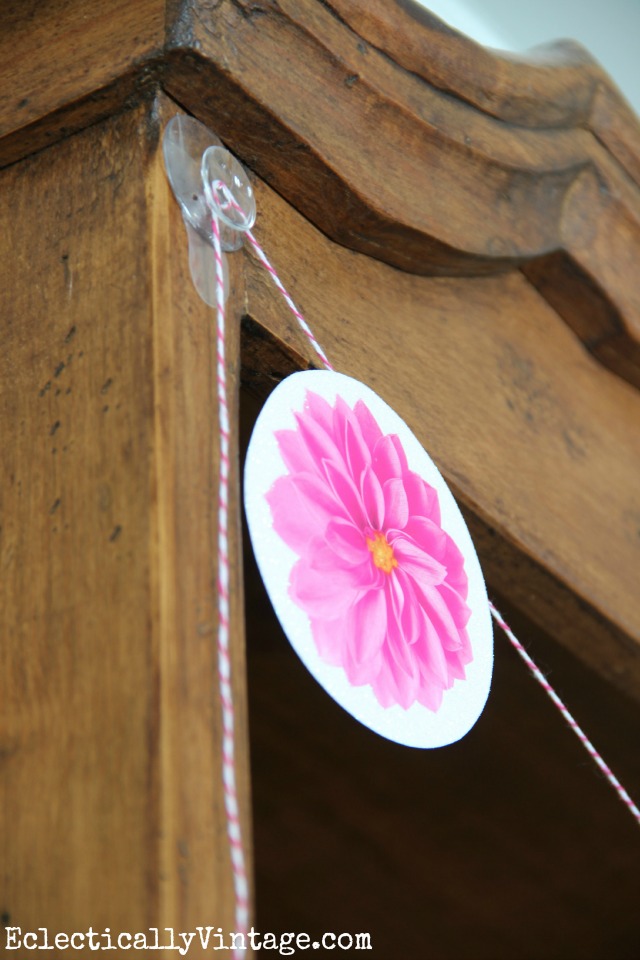 Vintage teacups (they were my moms) filled with mini gerber daisies make the perfect centerpiece for a table set with a roll of wrapping paper, polka dot plates (also from my mom) and colorful napkins.
Add fun finger foods, an assortment of teas and a cute teapot and this is one tea party that won't be forgotten.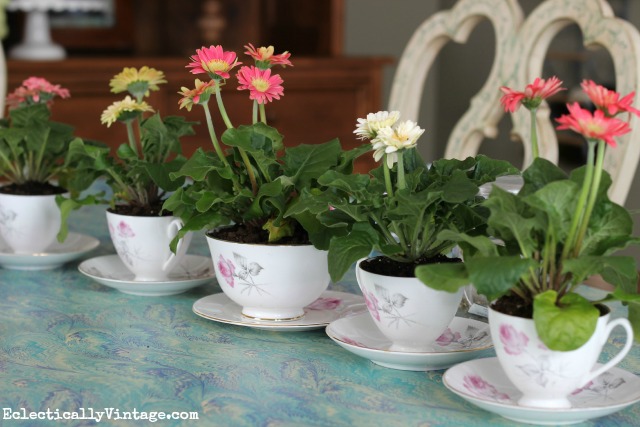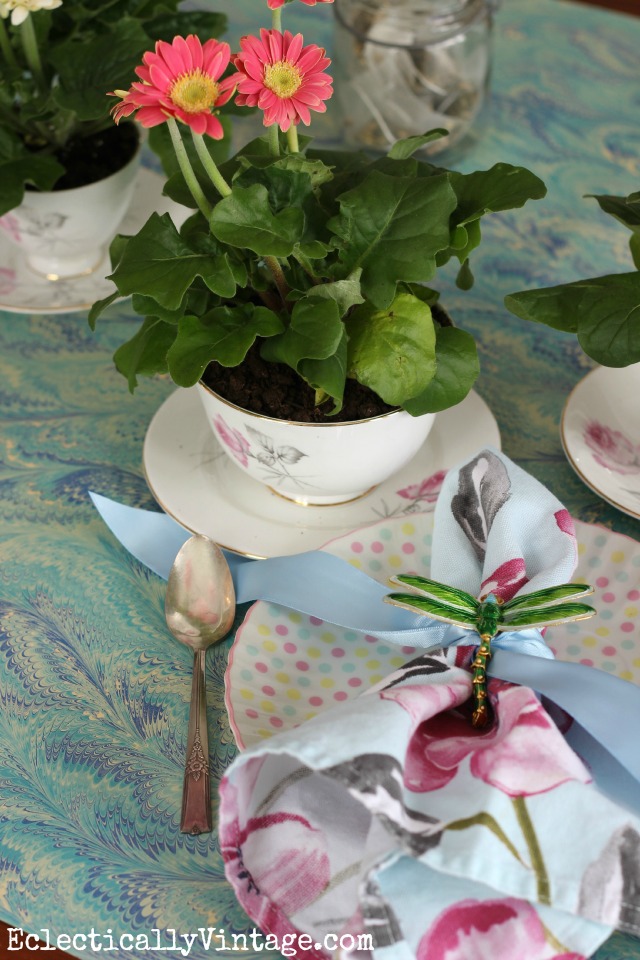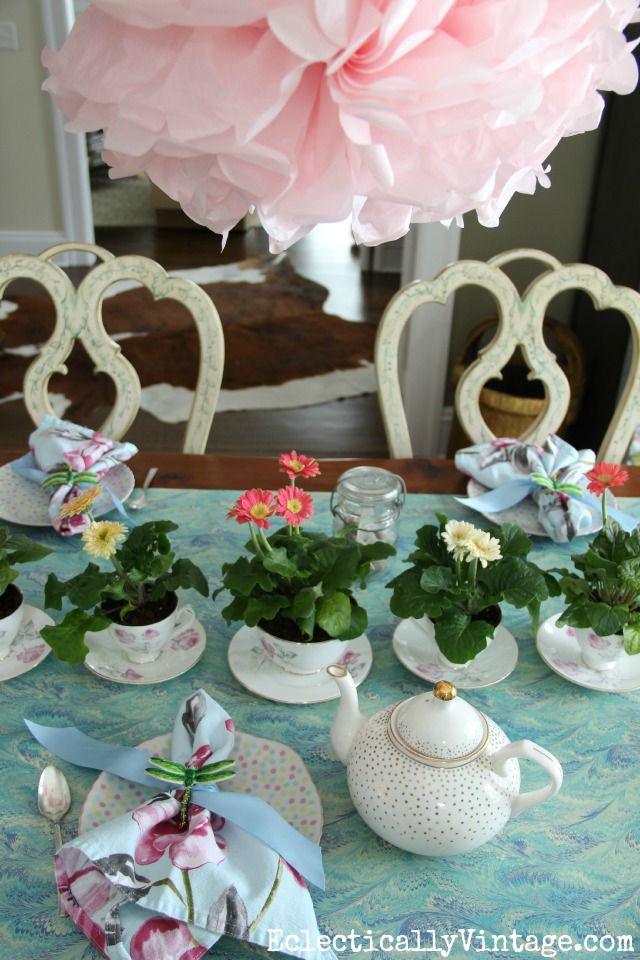 Raise your pinky if you would like a spot of tea.
I am a Command™ Brand ambassador and truly love the company and their products – I only speak the truth.