Throwing Shade – 10 Minute Decorating with Lamp Shades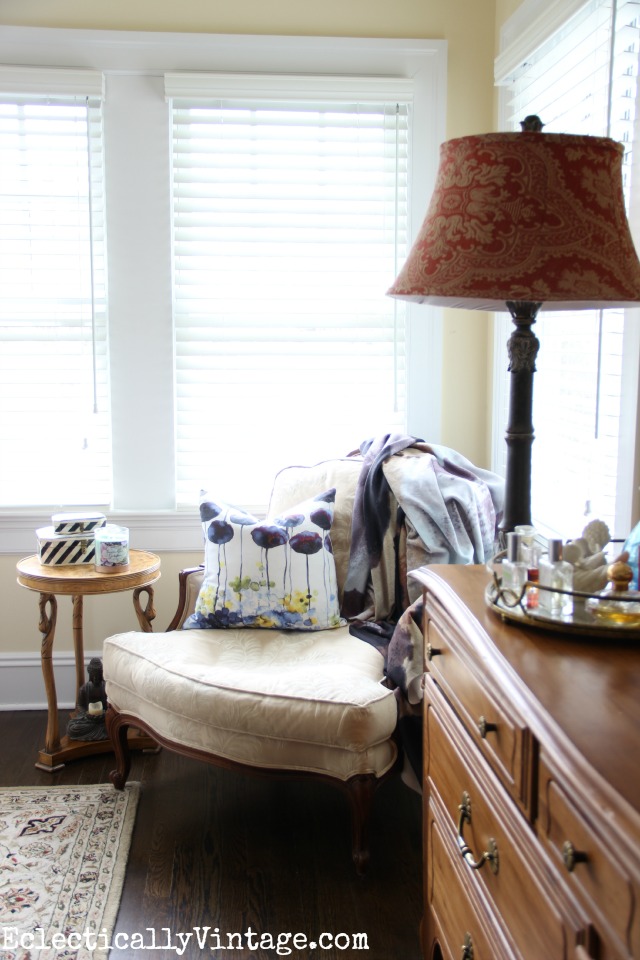 Throw Shade – to talk trash about a friend or acquaintance, to publicly denounce or disrespect. 
I'm throwing some shade today.  Actually, I'm throwing some shades around my bedroom but don't worry, nobody was hurt during quest for the perfect lamp shade.
In this little corner of my bedroom, I hide … I mean retreat from the chaos of everyday life.
Sitting here, curled under a soft fleece throw with a good book is great …
but staring at that red lampshade has been bringing me down.
You see, I bought this floor lamp years ago and here it's been sitting, taunting me, daring me to remove that shade I'd grown bored with.
I finally had enough and wanted a fresher, brighter, simpler look so a quick switcharoo was all it took.
I love this neutral drum shade …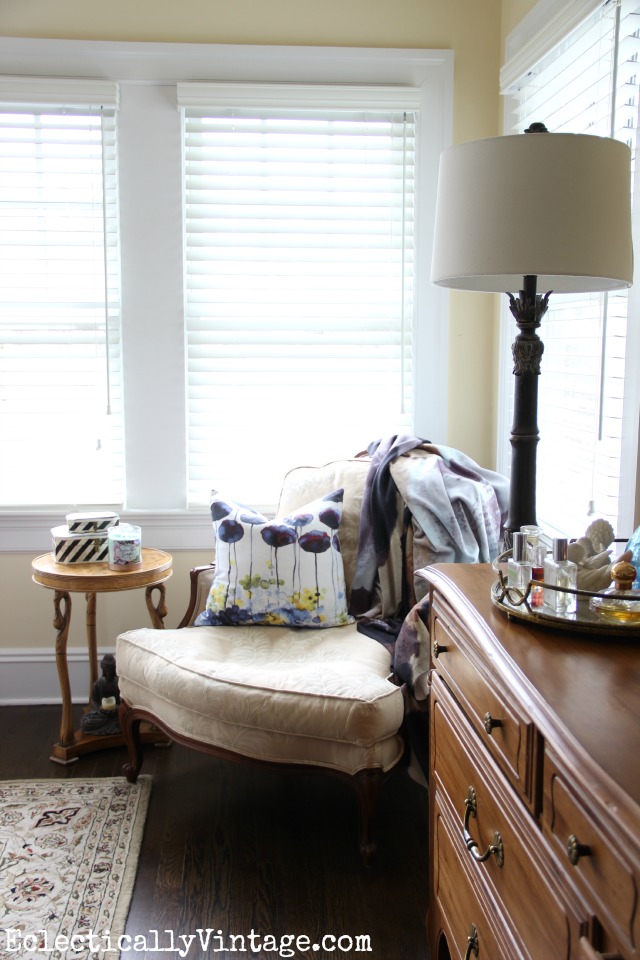 I also snuck into my daughter's room to try out her colorful embroidered shade.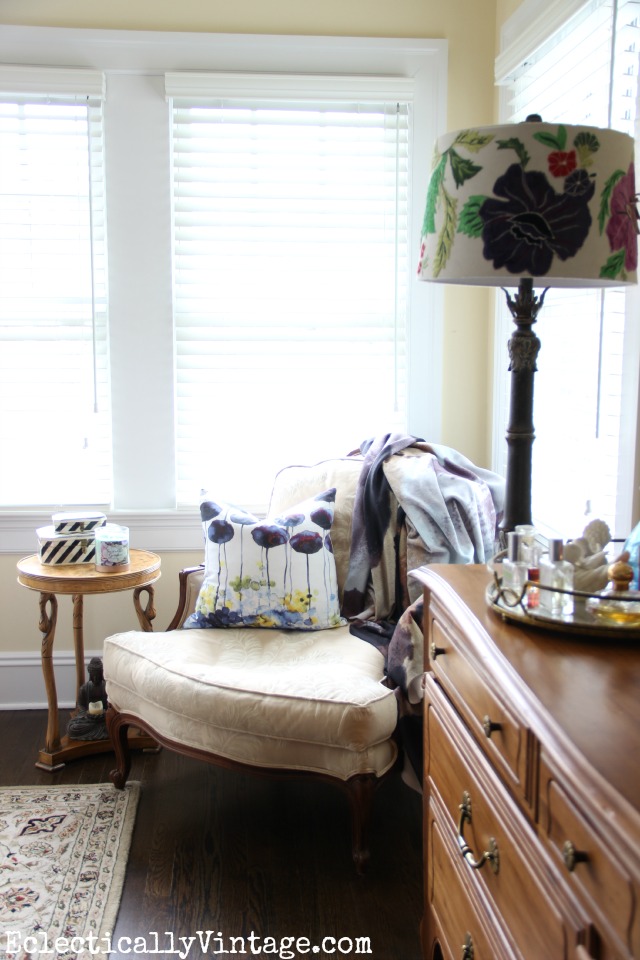 What a difference a shade makes.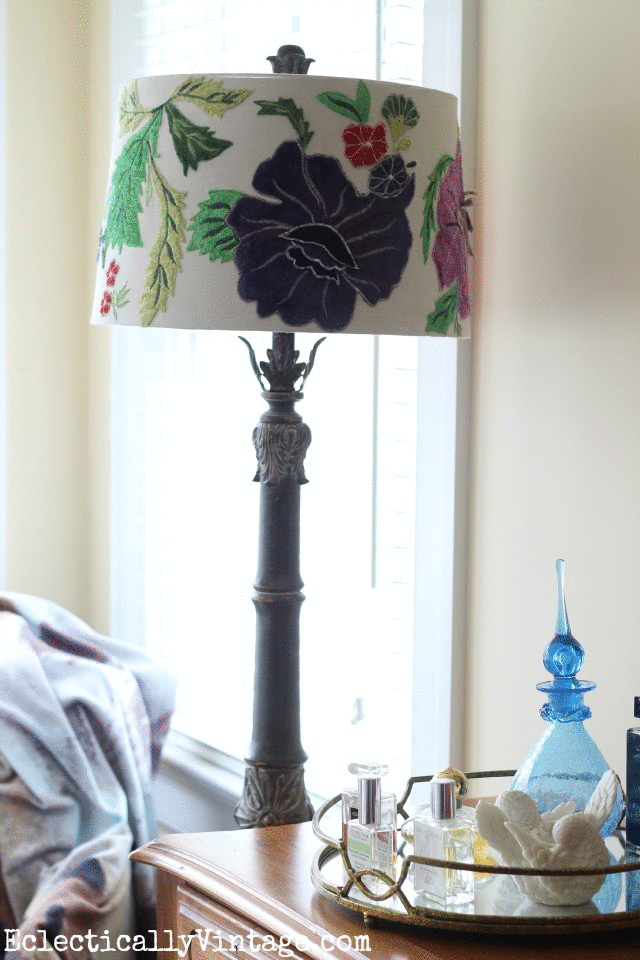 For the time it takes to twist off a finial, you can get a whole new look.
From dark and formal …
to whimsical …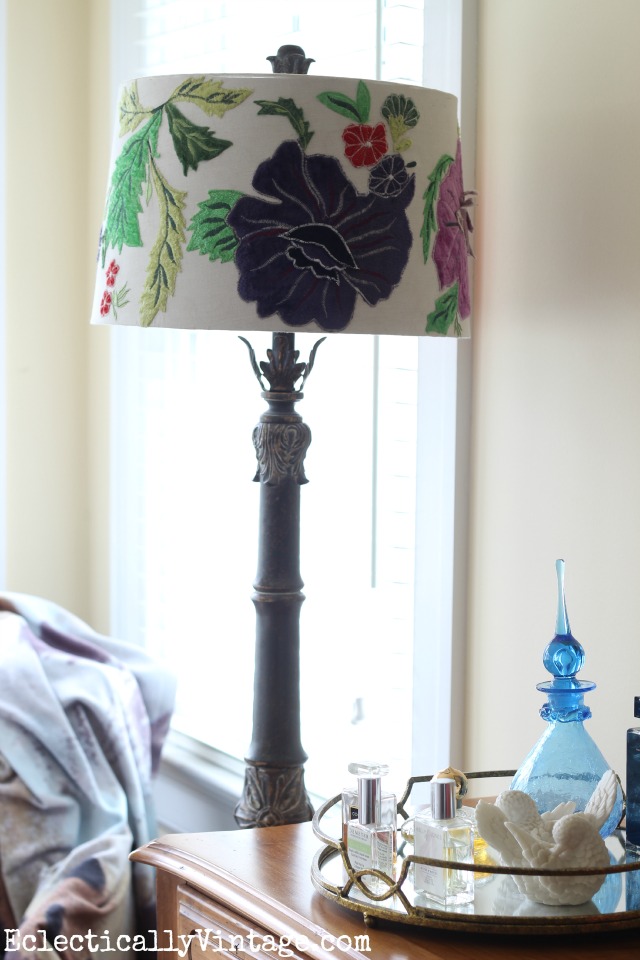 to a neutral drum shade that goes with anything.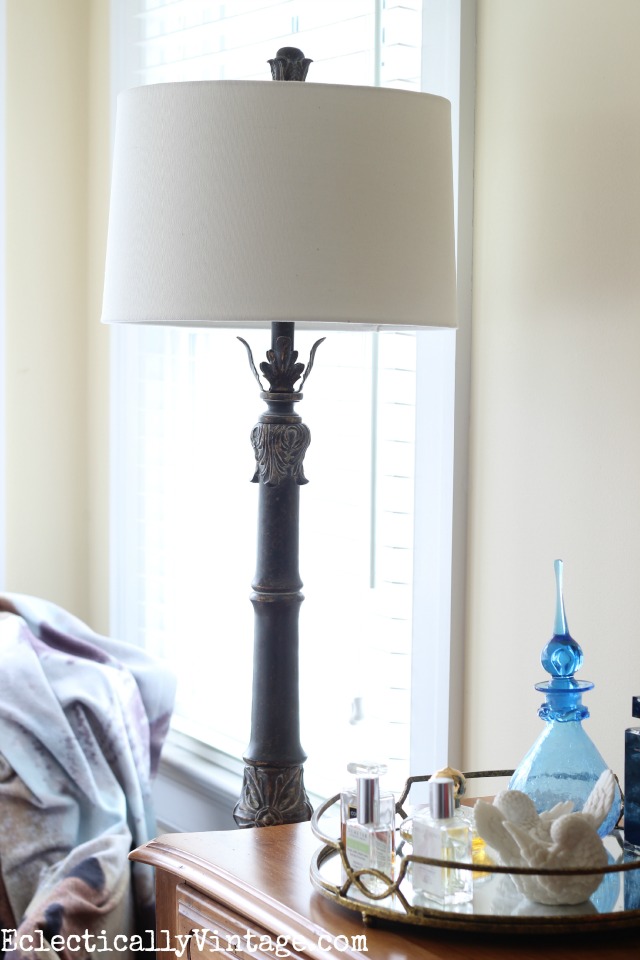 Don't worry, I put my daughter's shade back before she could throw shade at me.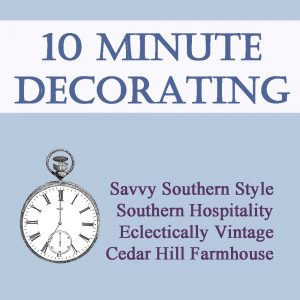 Want more quick and easy decorating ideas?
See what my friends have up their sleeves.