Eclectic Home Tour – Shades of Blue Interiors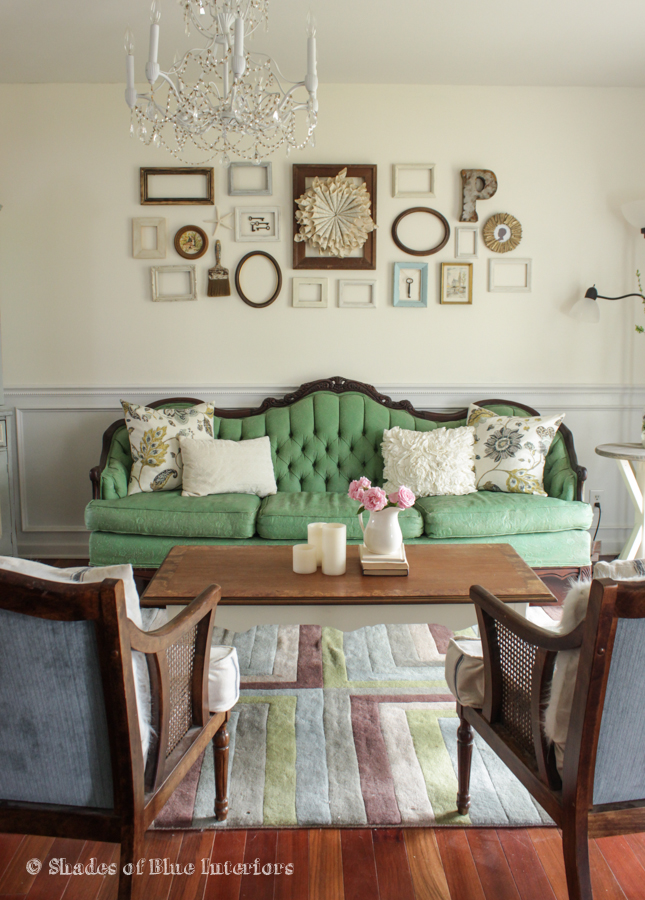 Time for another thrilling installment of Eclectic Home Tours.
Enjoy the tour then spin back around to check out some more of the amazing home tours I have collected for you.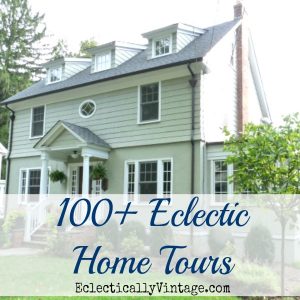 Rachel of Shades of Blue Interiors is turning her St. Louis ranch into a creative and colorful family home.
She builds tables and gliders and more, oh my, she transforms furniture with paint (and sells her creations too) and she's never met a thrift store she didn't love.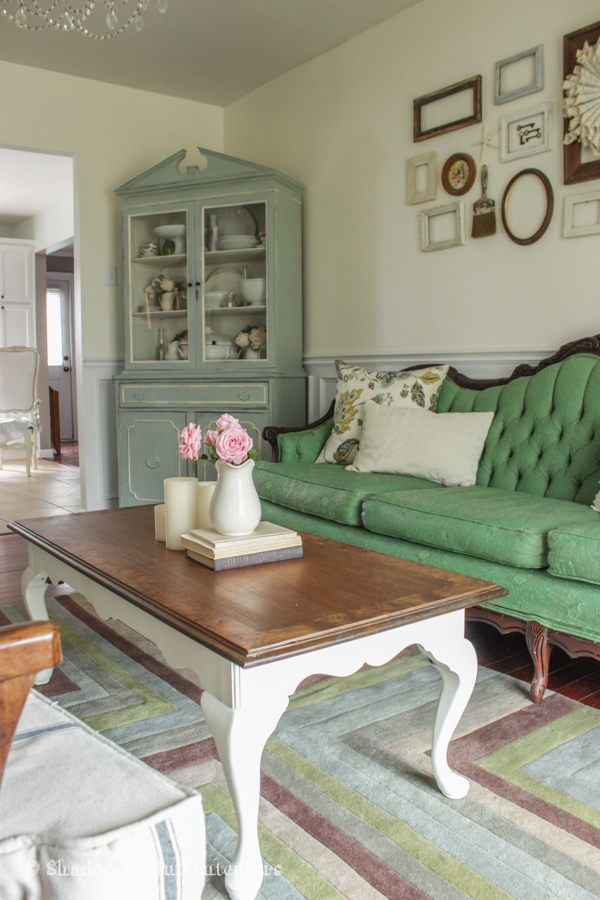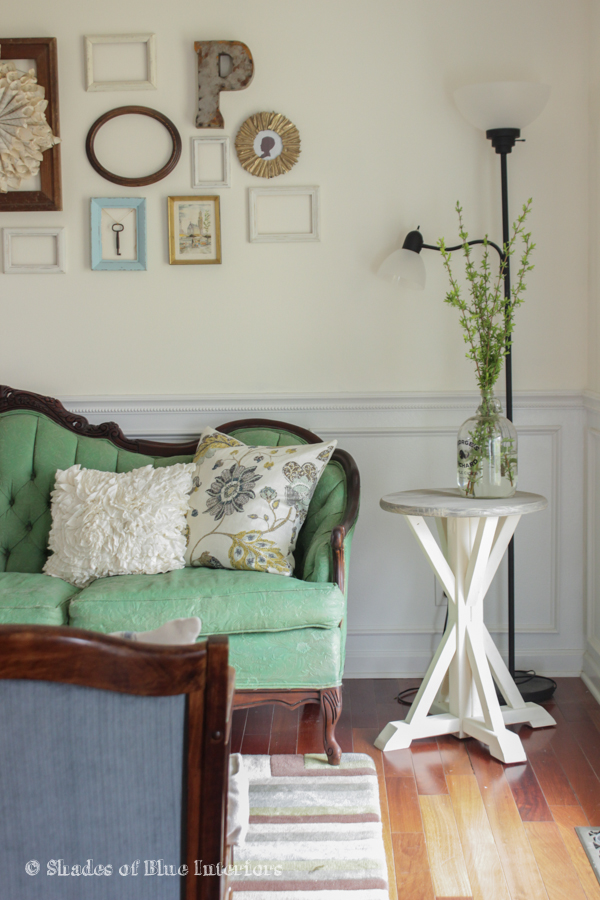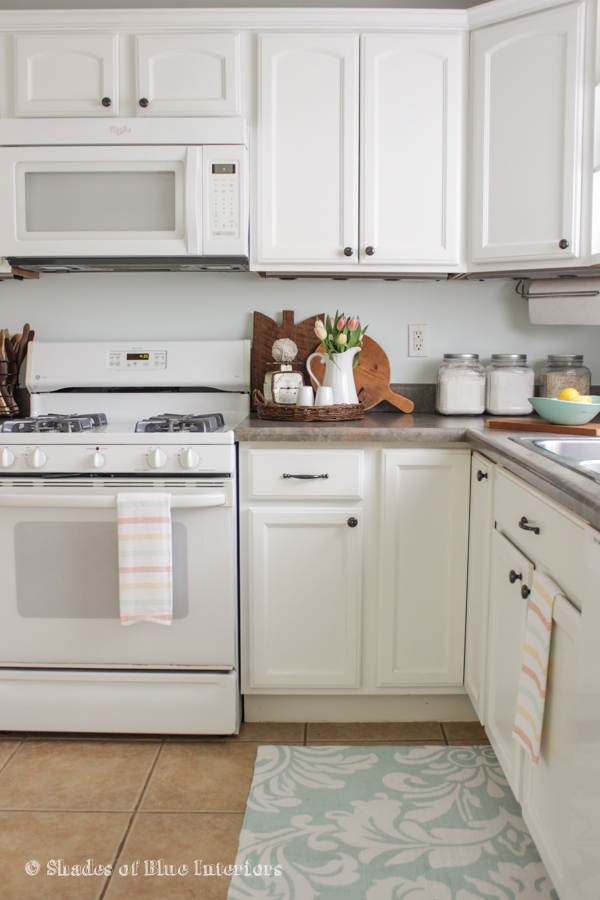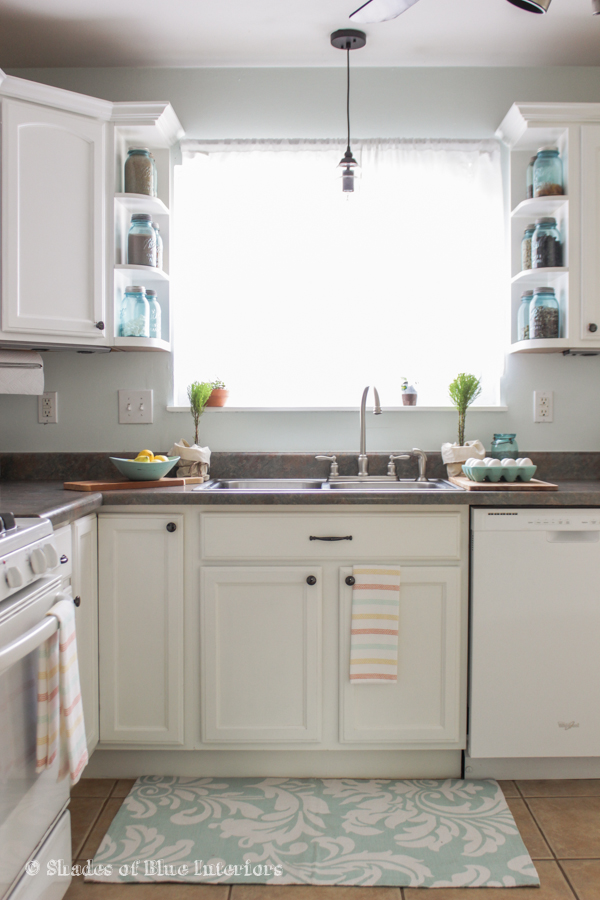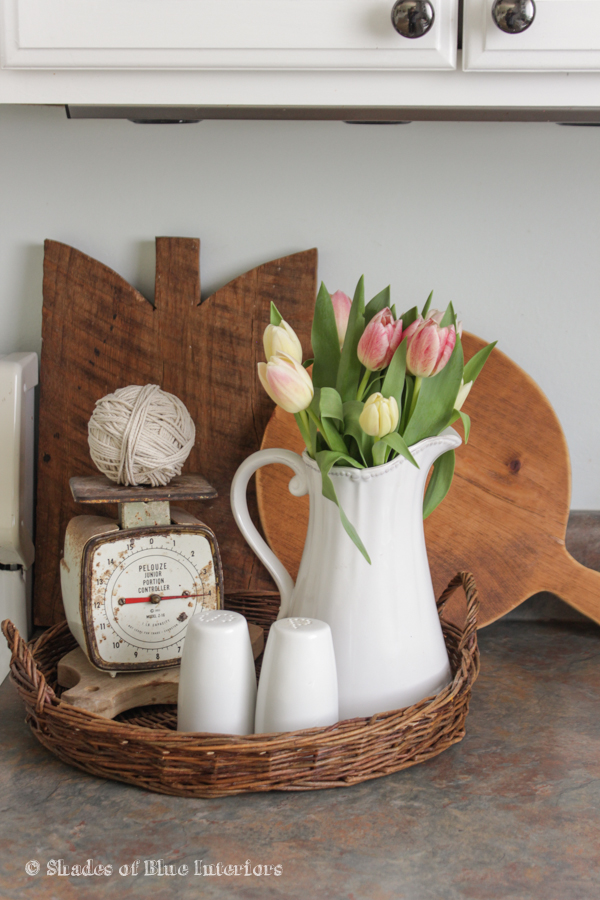 Crystal chandelier, ruffled seat covers and a French dining set …
is the perfect backdrop when company comes.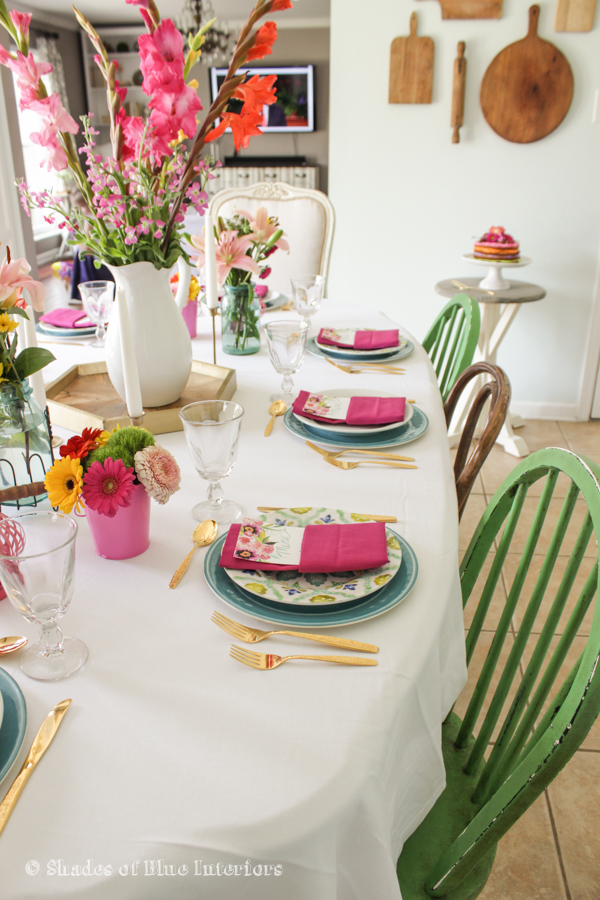 I love the symmetry the two bookcases provide.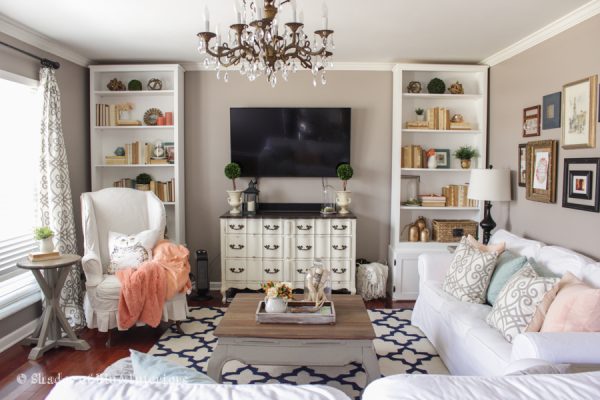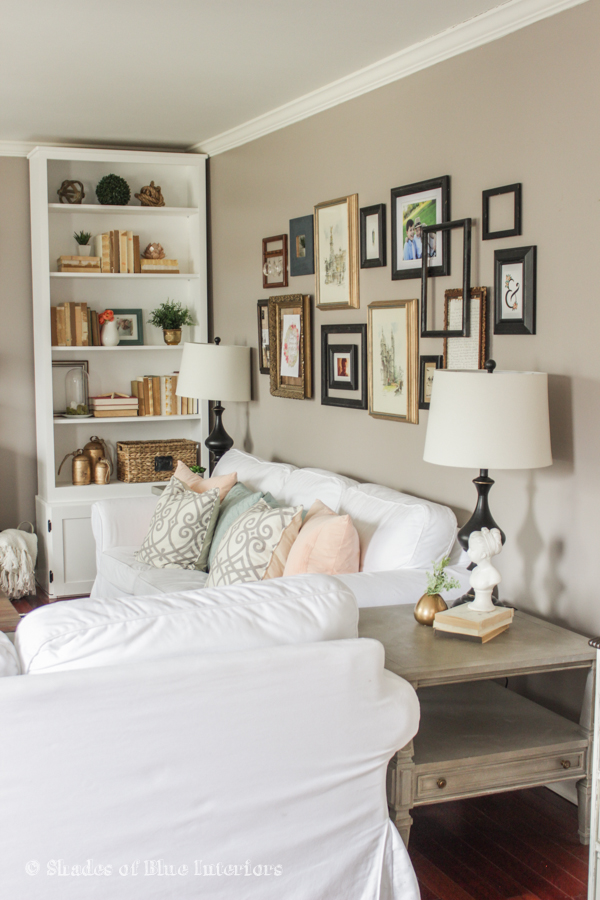 When in doubt, hang a gallery wall of your favorite things.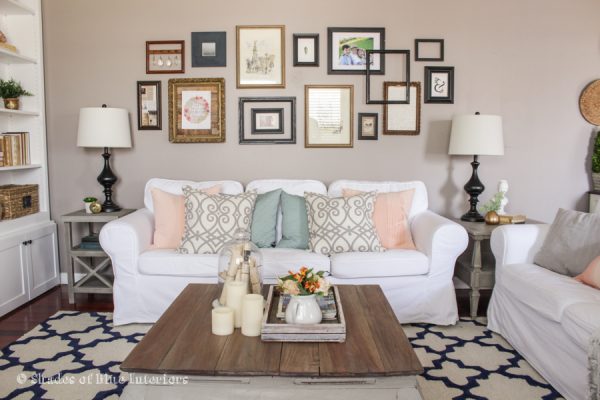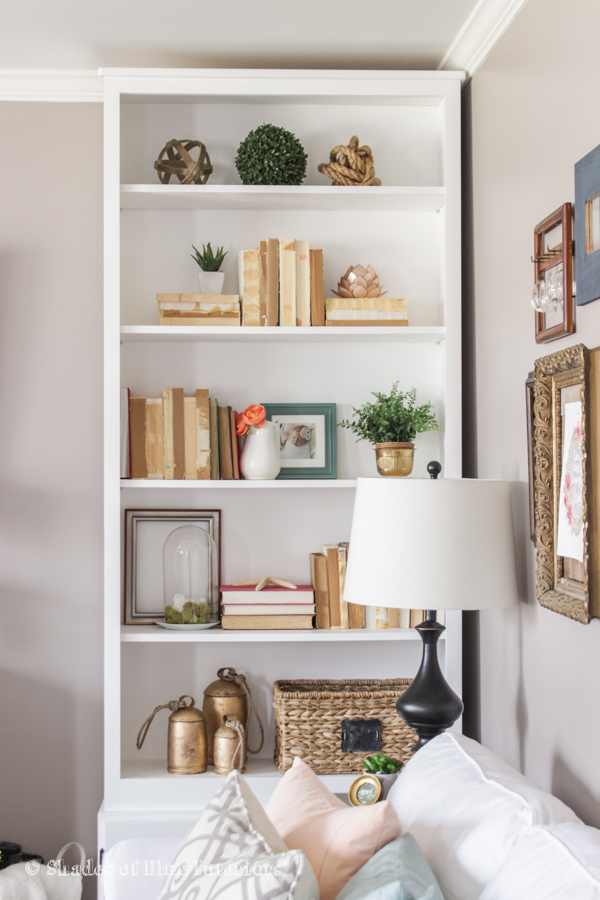 Want free plans to build your own trestle end table – thanks Rachel!
Rachel built this glider …
and here's one of her many gorgeous painted pieces.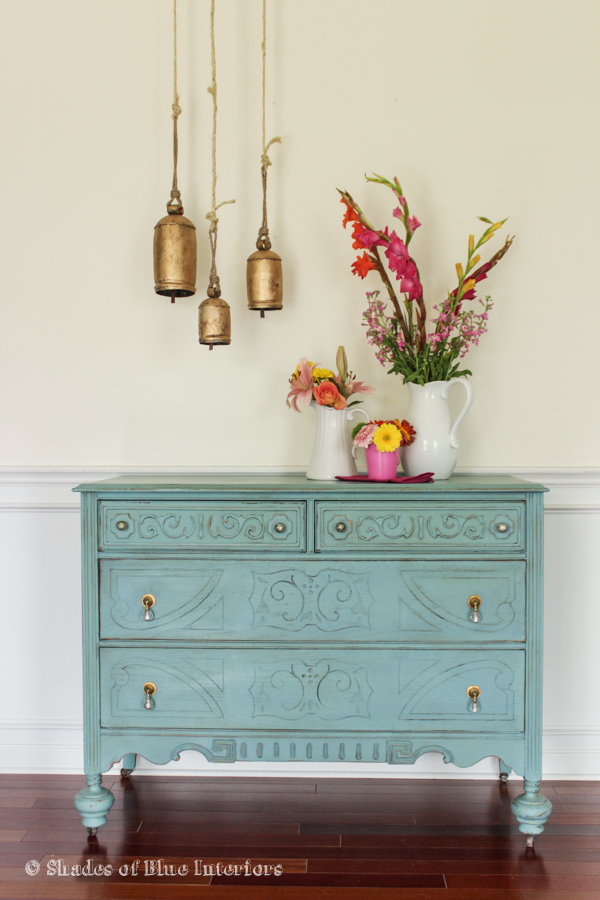 Hop over to visit Rachel at Shades of Blue Interiors to follow along on her quest to transform every room in her home.
Like this home?
You'll love all of my Eclectic Home Tours – something for everyone.