Powder Room Progress – Vintage Clock Collection
I have a few irrational fears including …
fear of ferris wheels
fear of sharks
fear of mimes.
Well, I'm not really afraid of mimes – they just annoy me.
One fear I obviously don't have is arithmophobia which is the fear of numbers as you can see from my numbered cubbies and completely over the top amount of vintage clocks.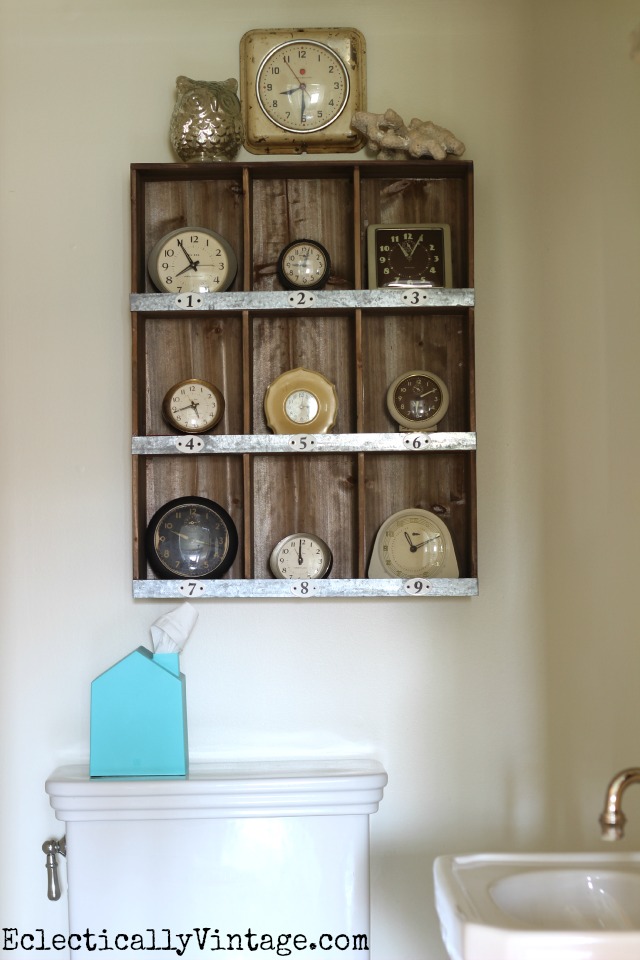 Remember eight months ago when I decreed that I would finally get my World's Smallest Powder Room ready for her close up.
I know what you're thinking, "Seriously Kelly, all you could accomplish in eight months was hanging some cubbies and sticking some clocks in them?"
Don't judge me people.
Step 1 – rustic numbered cubbies hung
Step 2 – vintage clock collection displayed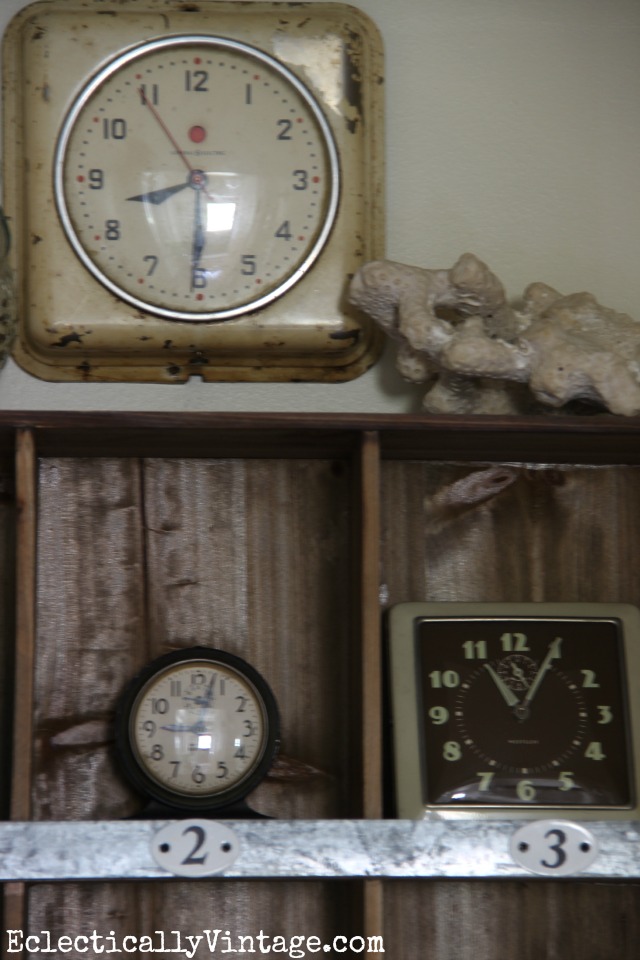 Something for all of the gentlemen to admire when they visit the loo.
Sorry ladies, you'll only get a quick glance.
Stay tuned for Step 3 in my World's Smallest Powder Room Makeover – it's such a fun idea!
What are you afraid of?  I won't judge.
Sources:
Numbered Wood Cubbies 
Mercury Glass Owl – HomeGoods
House Tissue Box Cover