Behind Closed Doors – My Mudroom Gets Organized

When we renovated our house, I couldn't wait to add a mudroom.
It's not huge so I made sure to make sure it had lots of storage – closets instead of cubbies so I could hang all of our coats.
Little did I know, way more than coats would be occupying this space.
It's where we store cleaning supplies, sports equipment, dog paraphernalia, muddy shoes and more. What better way to add extra storage than to use areas that are normally wasted space, like the inside of doors.
For Father's Day, I decided to get the mudroom in ship shape and give my hubby a place to hang his hat – literally! It was a snap with these fun new products from Command™ Brand.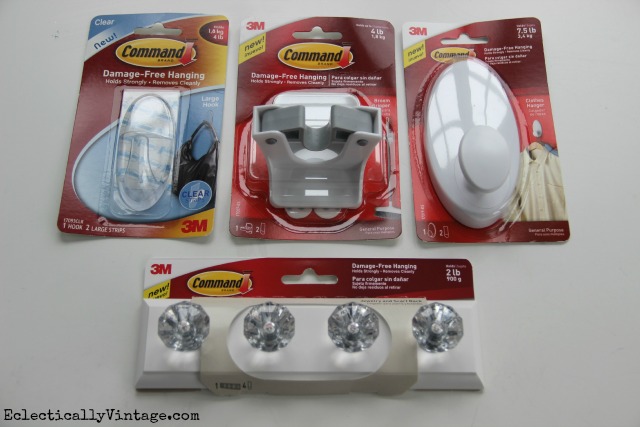 Before …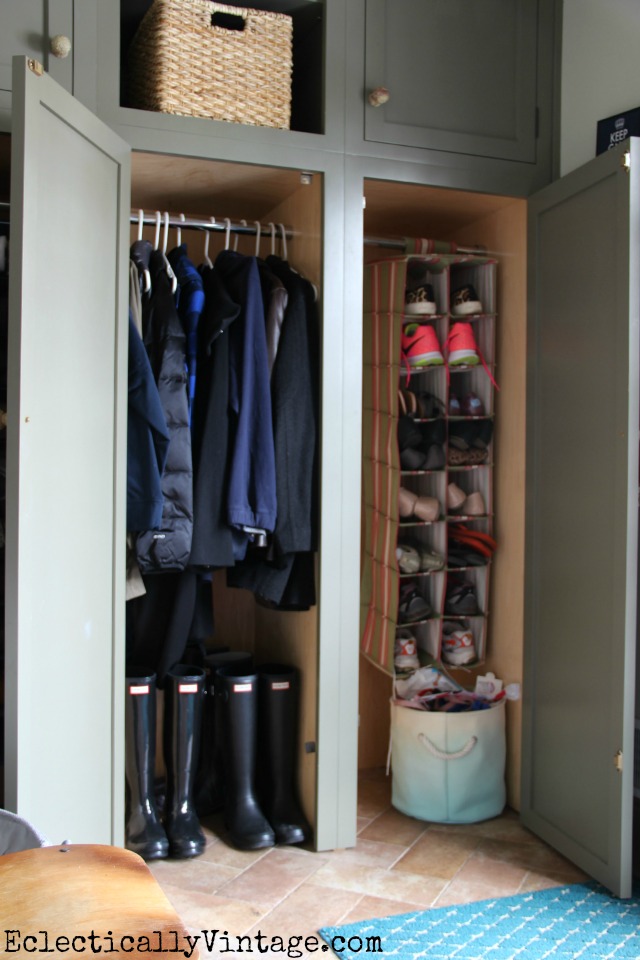 look at the inside of those doors just begging to be useful.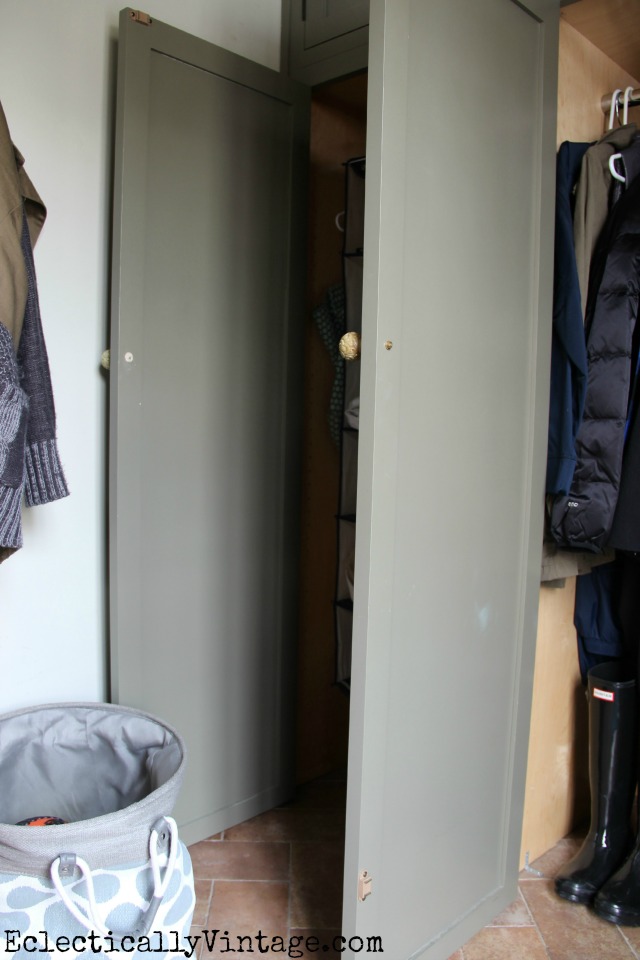 After …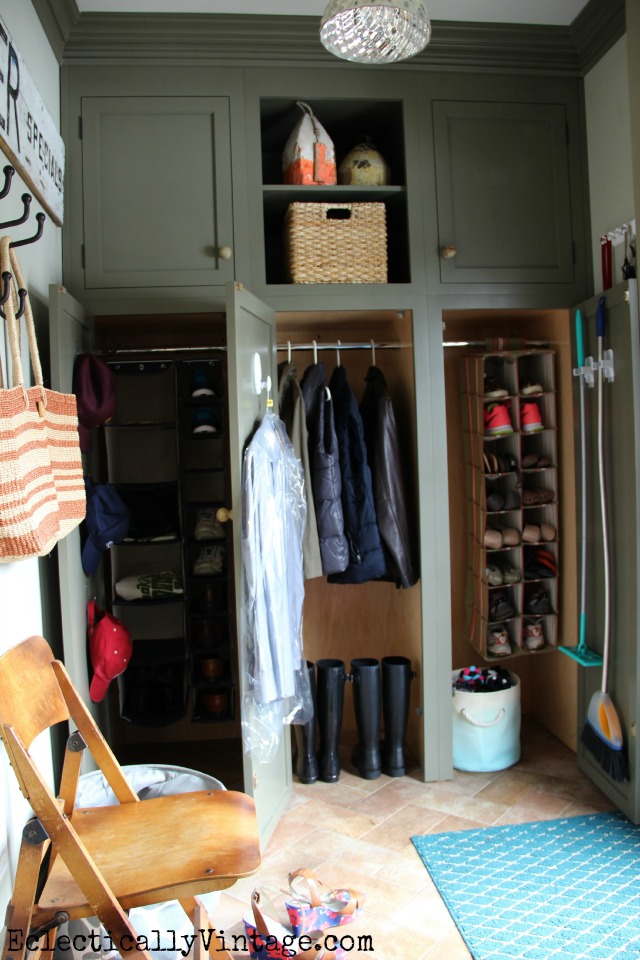 Materials:
Items to organize such as hats, brooms and mops, dog leashes, dry cleaning, etc.
Command™ Broom Gripper (I used 2 packs)
Command™ Clothes Hanger (I used 1 pack)
Command™ Clear Large Hook (I used 3 packs)
Command™ Jewelry and Scarf Rack (I used 1 pack)
Note: Follow all Command™ Brand package instructions for proper surface cleaning and prep, adhesive strip placement and recommended weight claims.
Brooms & Mops
This Command™ Broom Gripper is genius! No more shoving brooms and mops into the back of the closet only to have them fall on us when we open the door.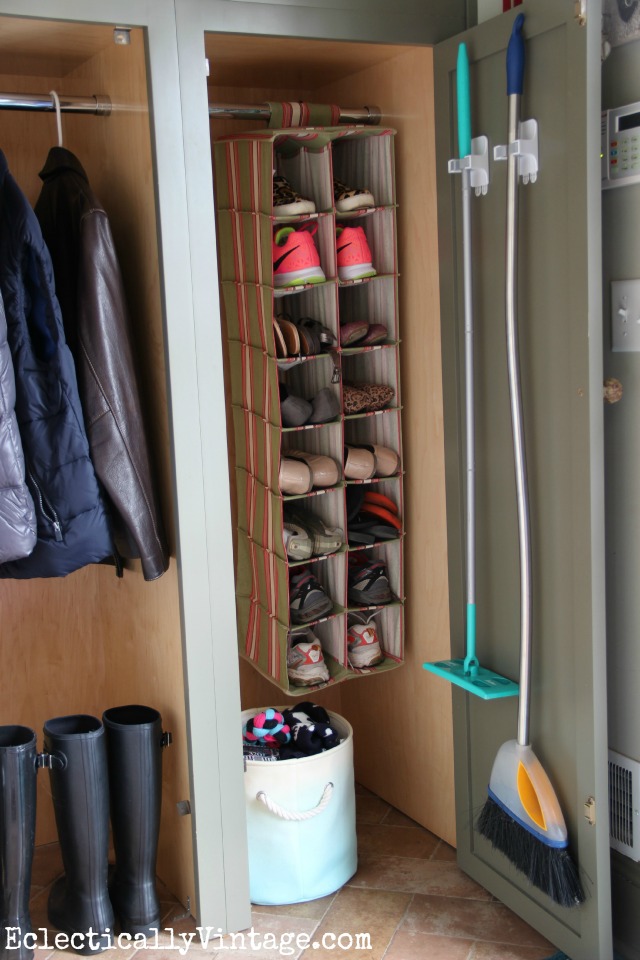 Following package instructions, adhere two Command™ Broom Grippers to the inside of a closet door.  Be sure to mount them high enough so the bottom of the broom and mop don't touch the floor then insert one item into each gripper.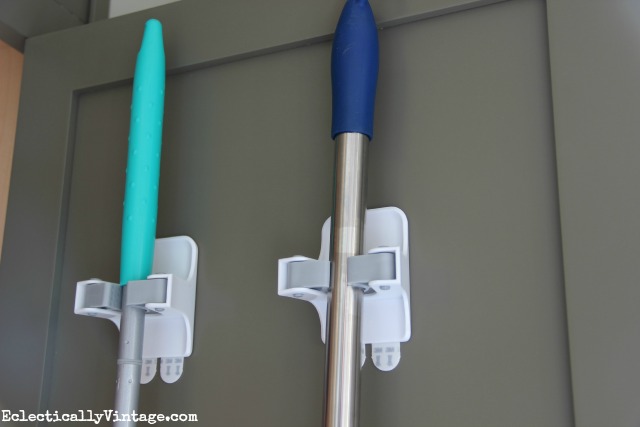 Hats
I love these Command™ Large Clear Hooks because they blend right into the background. I hung three in a vertical line, following package instructions and hung one hat from each hook.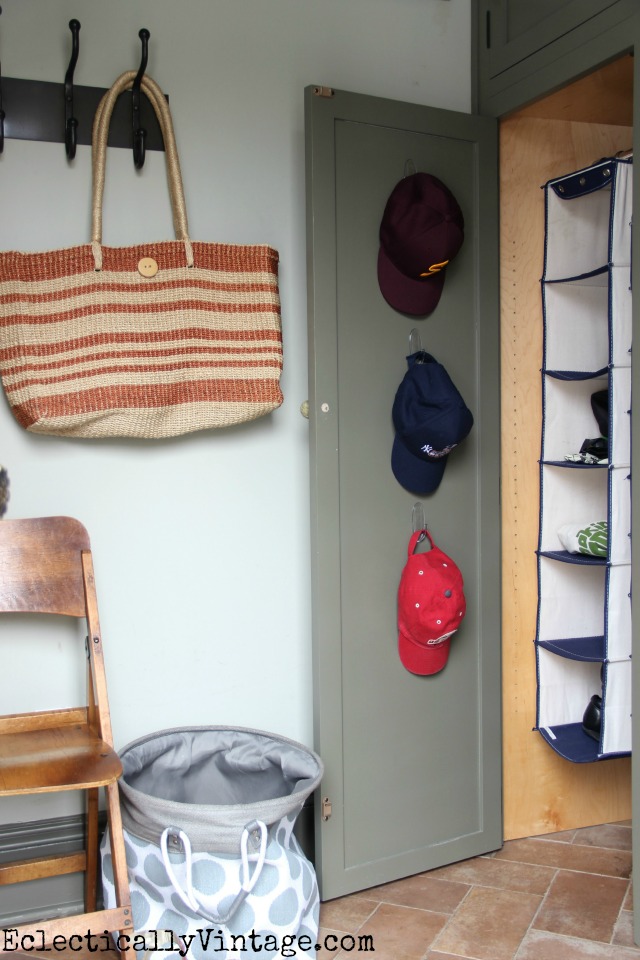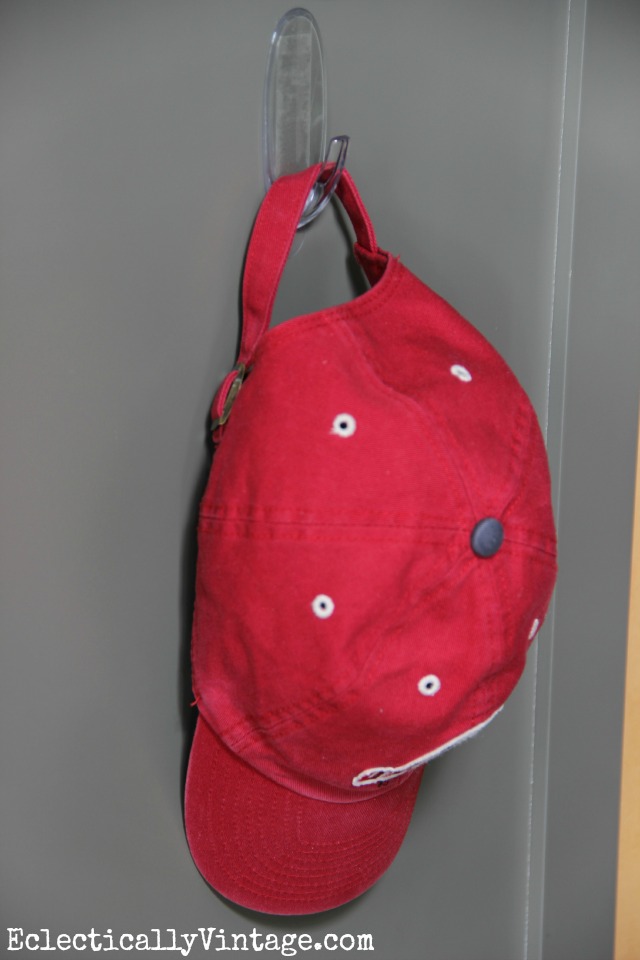 Dry Cleaning
To keep freshly dry-cleaned clothes from wrinkling, adhere one Command™ Clothes Hanger, following package instructions.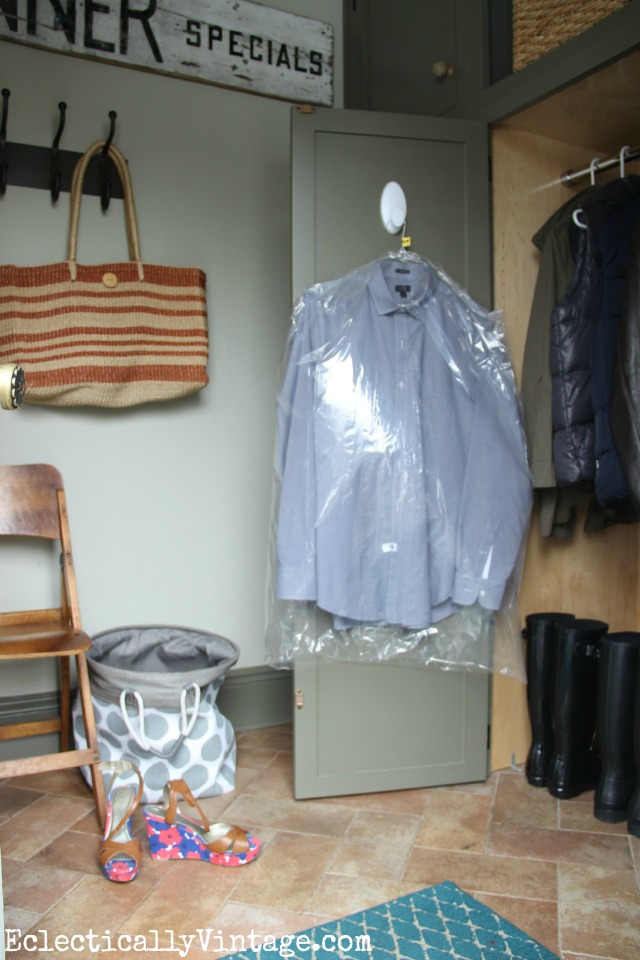 I love that it's wide enough to hold up to three plastic or seven metal hangers from one hook.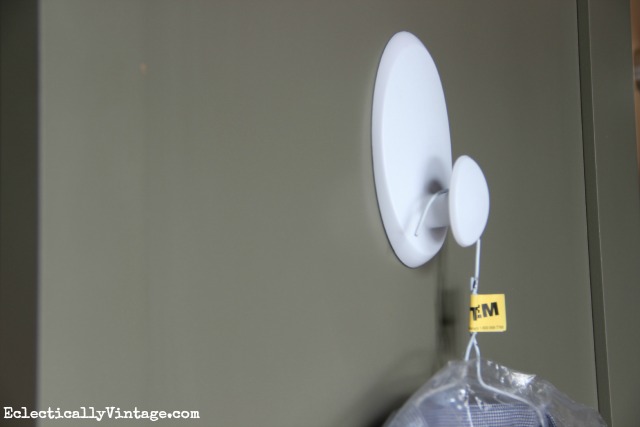 Dog Accessories
Sushi's leashes no longer get jumbled up with our keys since I followed package instructions to hang this fun new Command™ Jewelry and Scarf Rack that adds the bling that I love while holding leashes and harnesses.
Now if I could just get my girls to clean their rooms, that would be the best Father's Day gift my hubby (and I) could ask for.
I am a Command™ Brand ambassador and truly love the company and their products – I only speak the truth.