The Art of Propping – Antique Window Mantel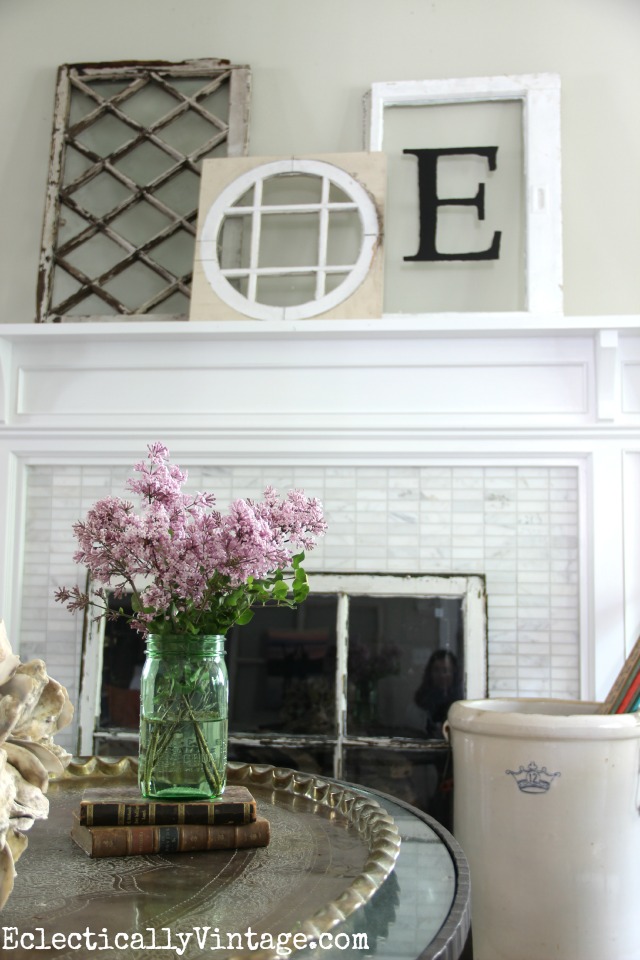 I'm a propper.
Some may call it lazy but I prefer to think of propping as looking laid back and effortless (plus I don't have to put holes in my walls).
Want a quick and easy focal point?
Get your notebook and pencil ready because I'm about to share something extremely complicated …
1) gather up a few of your favorite similar things 2) lean them against the wall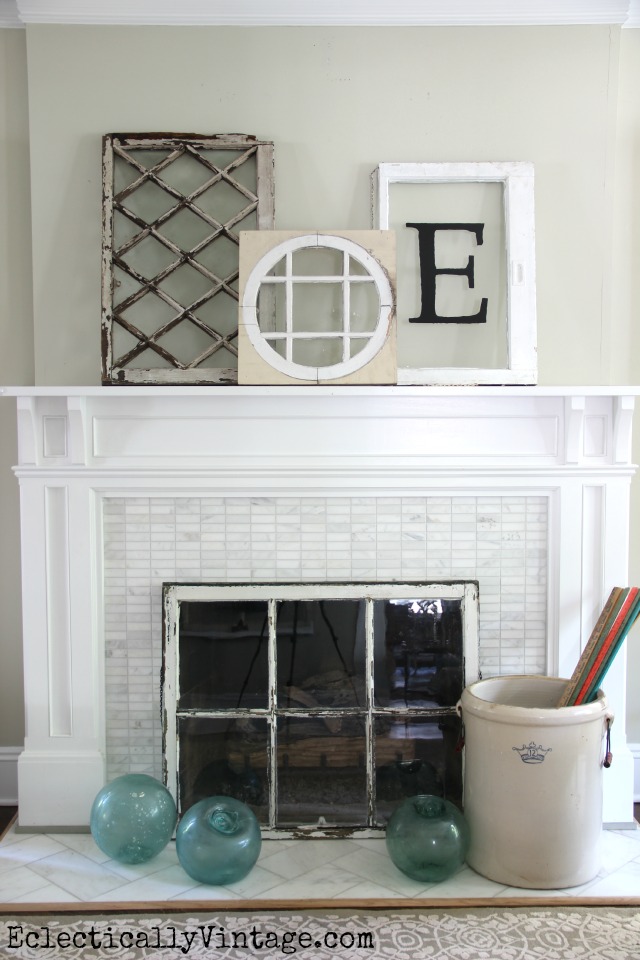 I used a collection of old windows – including one window that I monogrammed – but you can use framed art, mirrors, vintage shutters, whatever you love.
Once I started propping, I couldn't stop.
So I propped another old window against my fireplace – perfect for these warm months.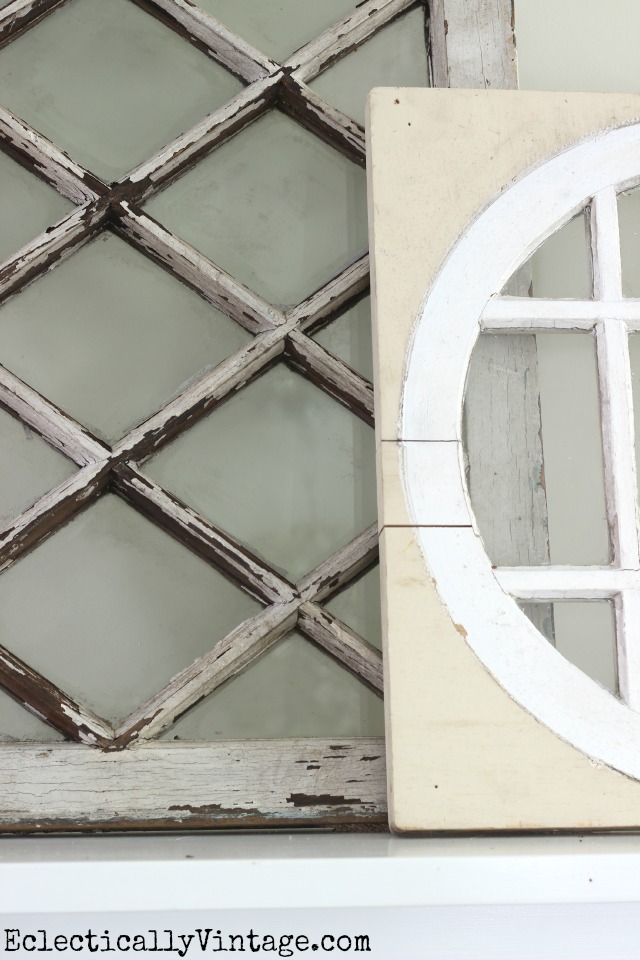 I propped til I couldn't prop any more.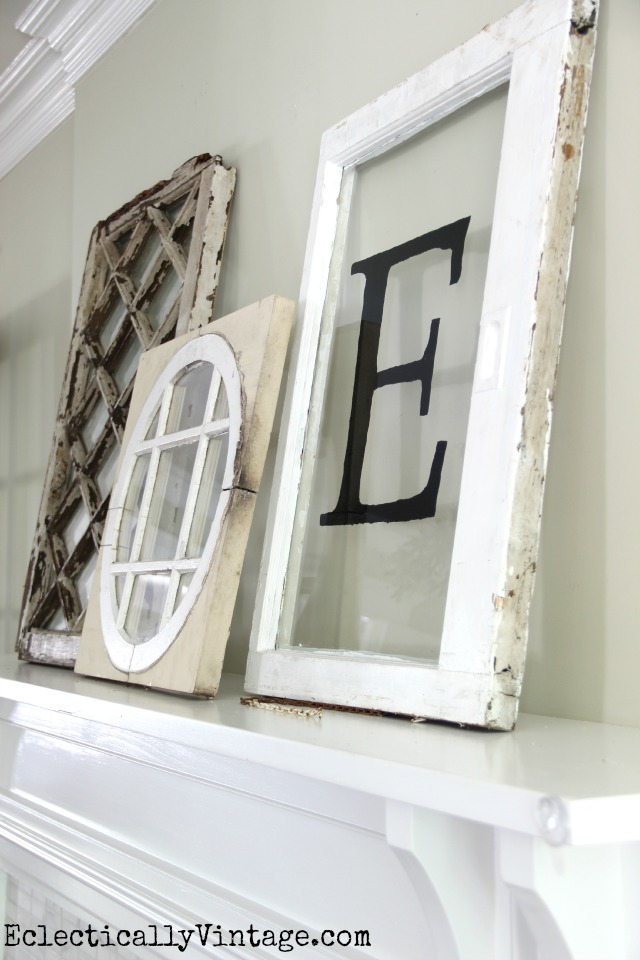 Propping is exhausting.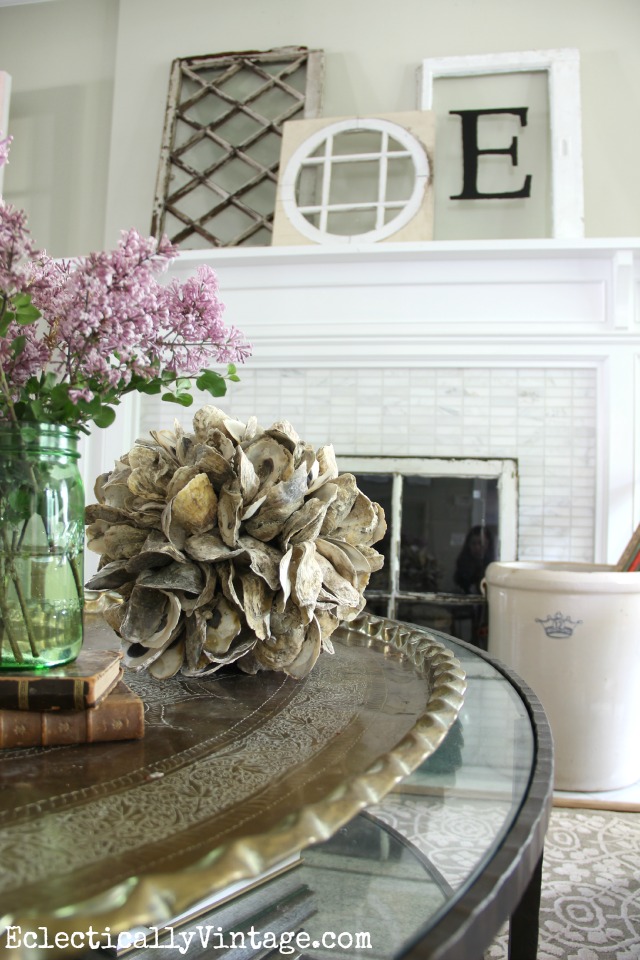 I think I need a cocktail.
I'm all propped out.
P.S. See how I made the monogrammed window for 18 cents?