What's Irish and stays out all night?
Patty O'Furniture!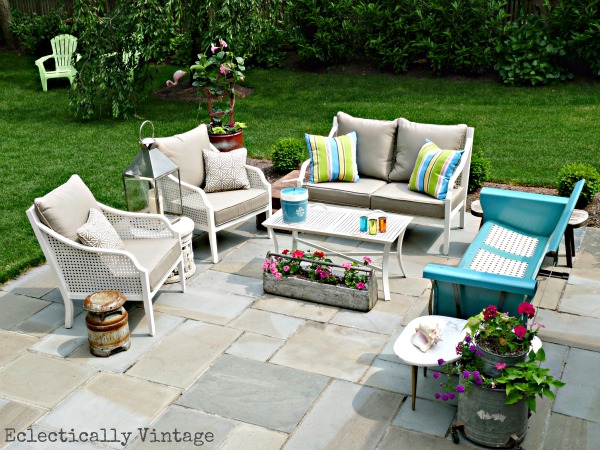 I've searched through glens and dales for years for the perfect patio furniture.
To no avail.
Until …
I innocently sashayed (yes, I sashay) into Home Depot for paint for my dresser planter
and walked out with the most fabulous patio furniture anyone could shake a shillelagh at.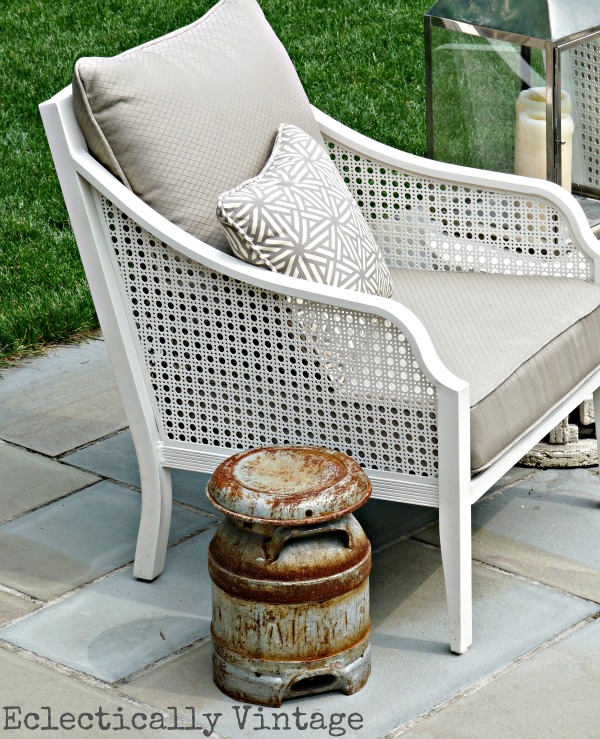 It was like finding the elusive four leaf clover when I scored my vintage porch glider at an estate sale.
And the heavens parted once again with this $15 marble topped mid-century table found at the Nun's Yard Sale!
Another one of my vintage mop buckets – this one rocking and rolling on casters!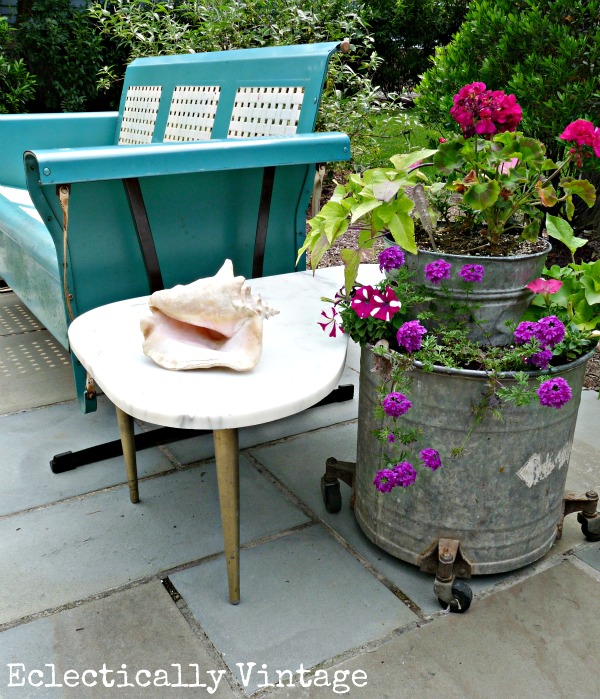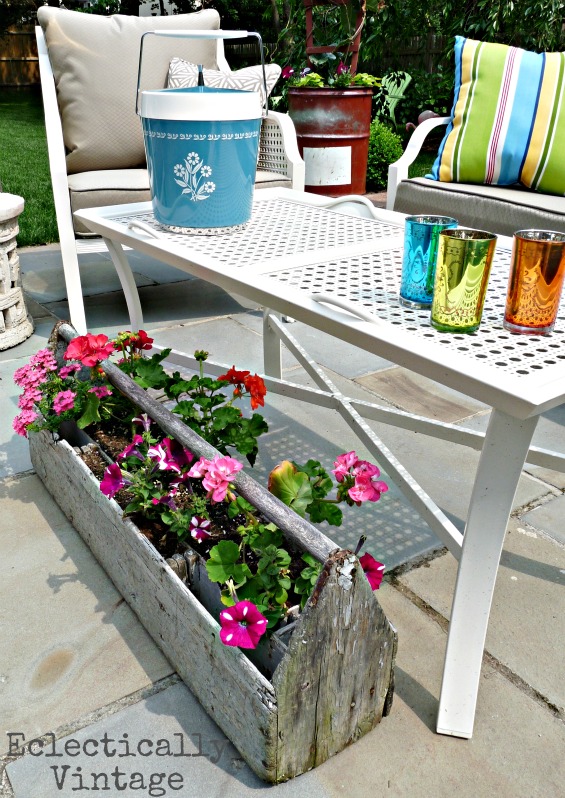 Luckily I spotted my neighbor trying to toss this huge old metal container used to import tea leaves before he had a chance to trash it
(yes, he now thinks I have issues)!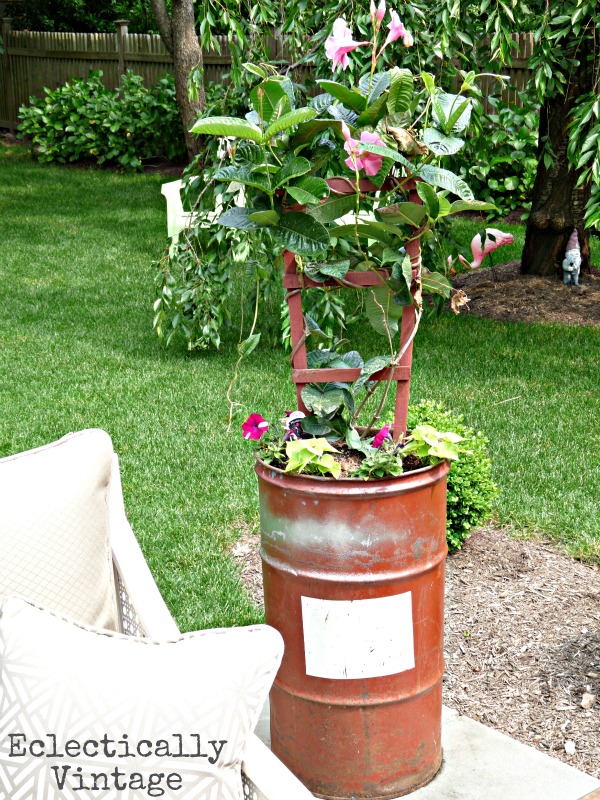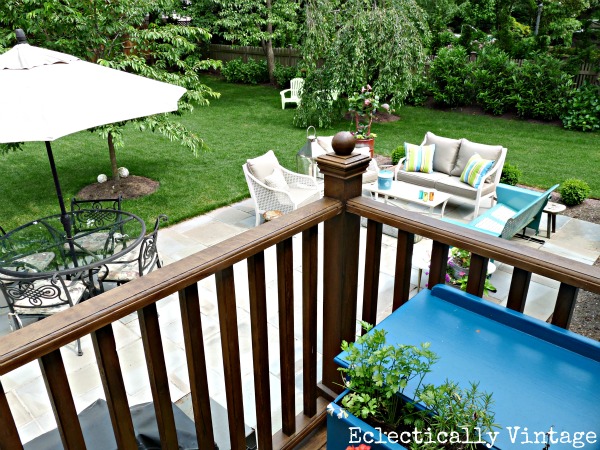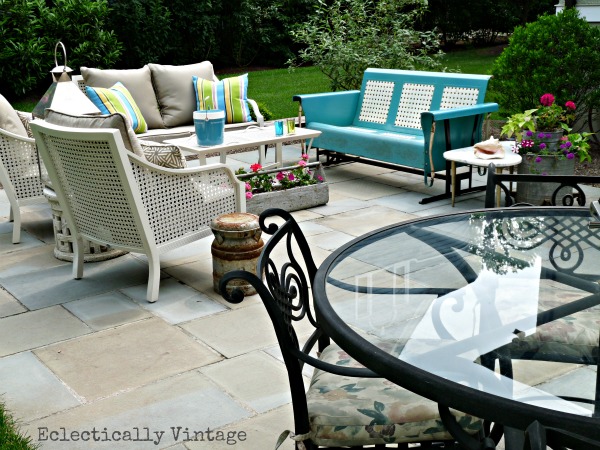 May the luck of the Irish be with you on your thrifting journeys.